I got a phone call at work from my wife that went kind of like this:
Wife: "What did you order?">:
The Captain: "Huh?":confused:
Wife: "There was a package at the door, you said you are gonna quite ordering things!">:
The Captain: "I haven't ordered Jack, what the hell are you talking about???":confused:
Wife: "Well, why was there a package from the mailman at the door with Reno 911 season 1 and a dollar DVD in it then?":confused:
The Captain: (Now knowing what is going on but still finding it funny to string the wife along) I don't know was there a note? Was there a threat involved?":lol
Wife: "No, but whoever sent this put seven layers of tape... It's just ridiculous.":confused:
The Captain: "Hmm... (Laughing very hard internally) I will have to check it out when I get home.":lol
I finally made it home and explained to the wife what was going on, her response was to look at me like I was an escaped mental patient and walk away without saying a word. I looked at the pile of psychotic amounts of tape on the floor and had a decent laugh knowing that somebody has a sense of humor and that my wife had to deal with it in strange and unexpected ways. I read the letter that accompanied and had a second laugh, it read:
"I hope you have a chain saw" -Vila-
Very cool gift and method of wrapping, :rockas it was funny and annoyed my wife. When I read her the letter I got the same blank stare and she again walked away from me saying nothing... what can I say? Lady has no sense of humor. Very F'ing cool gift Vila. On an added note I got two days later a letter from Bakersfield, California. "What odd follow up could this be?" I said to myself tearing it open while sitting in my car. Good Ol' Vila was concerned I wasn't gonna dig what was already sent (Which I think rocks so... no worries brother!) and the inside contents was coinage from around the world! Very cool amigo and I appreciate it. I contemplated taking each coin off the paper that it was systematically taped on to, but enjoyed the lesson in where each coin made it's pilgrimage from so much that I left it on and will proudly be hanging it on my wall in my room next to this crappy PC that still signs on through "Dial Up"... unless I go to Greece or something.
Thanks again brother... good stuff and probably the best I will get all X-mas.
The following Pic's are as follows.
The Tape Attack!
The Enjoyment of the Gift's
and...
Coinage from around the world!!!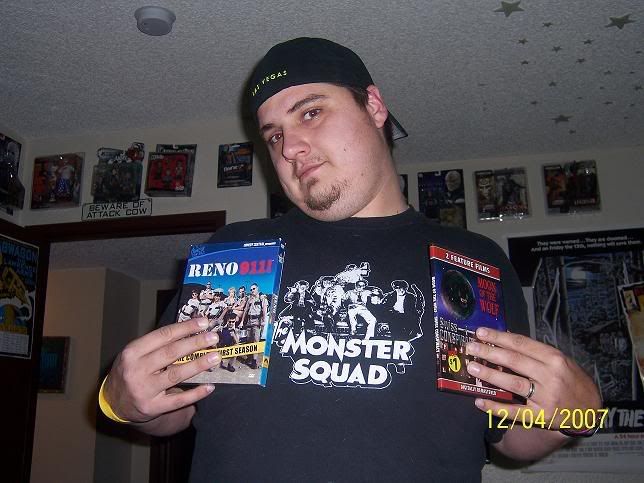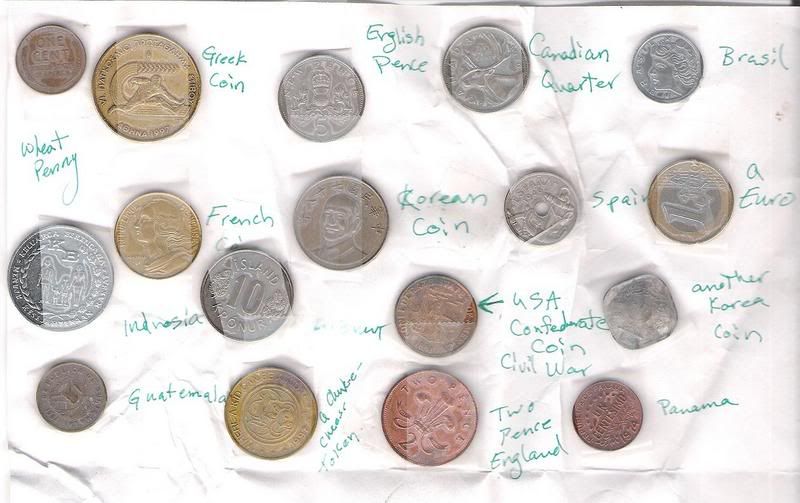 :bestthread:bestthread:bestthread:bestthread:bestt hread:bestthread:bestthread:bestthread:bestthread