I got my SS package from Stonewar! Unfortunately I'm stuck with a nasty cold at the moment, so I'll spare you all my disease-ridden face and stick with the amazing swag.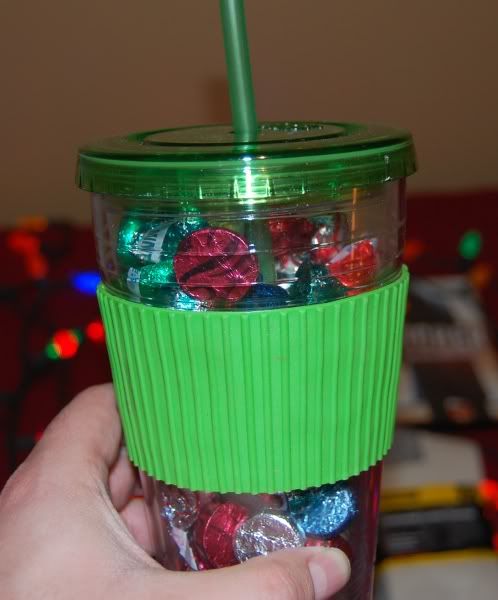 First up is a Cool Gear chiller cup filled to the brim with what I believe is every kind of Hershey's Kisses ever made.
Candy Cane, Mint Truffle, Cherry filled and more, and all very tasty.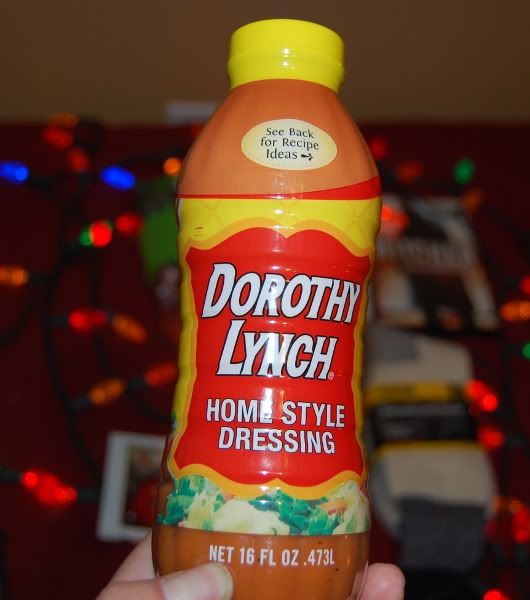 Stonewar explained in the very nice card that "Dorothy Lynch" salad dressing is the closest thing to an "exotic" drink in the mid-west. Well I've never heard of it, so it's exotic to me.
And it's good stuff too, and will make a fine marinade for my chicken quesadillas.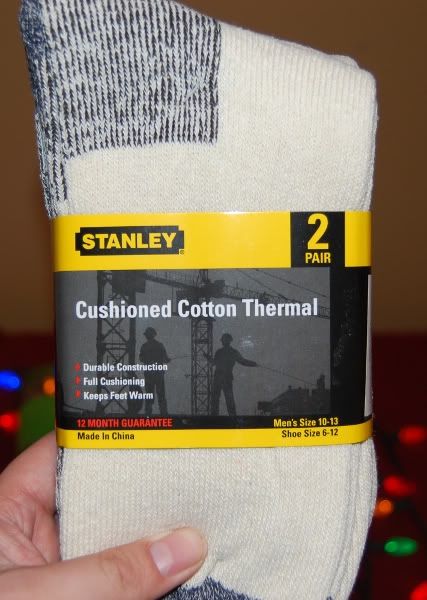 Next up, socks! And not just any cheap socks. These are "Cushioned Cotton Thermal" socks made by Stanley that are
guaranteed
to stay socks (for a year).
I'm not sure what they turn into after a year, maybe a power tool or something.
And finally, two movies! Let me just say that Stonewar knows my taste in films. Though I've never seen the remake of The Hitcher, it definitely looks right up my alley.
And while I've seen The Producers many, many times, I've never actually owned it.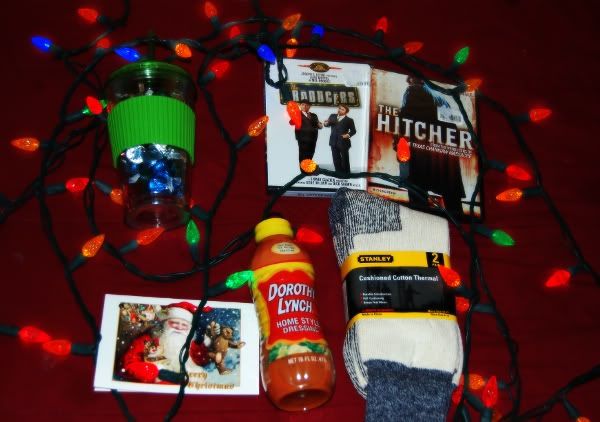 Thanks Stonewar! This stuff is awesome!
Merry Christmas, everyone! :xmas3