It's time once again for sharing all the recent Halloween related purchases you guys have made this year!
From Dollar Store purchases to props, costumes, and strange candy. If it's Halloween, I wanna see them! :halloween2
Here's a few of my own.
First up is a new candy I saw at the Michaels store.
Skybar's Zombie Food!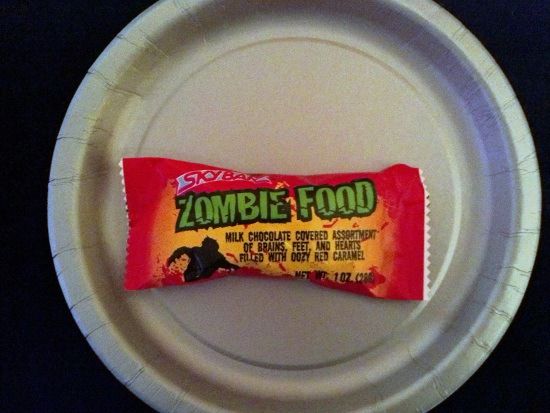 It's a chocolate bar shaped in random organs that zombies crave and filled with bloody caramel.
This particular one contained a brain. As you can see it's a pretty detailed, though quite stretched out cranium.
The caramel filling is quite a deep shade of red, and it's extremely sweet. I couldn't even finish the whole thing as it started to hurt my teeth. :halloween
Skeleton Mariachi!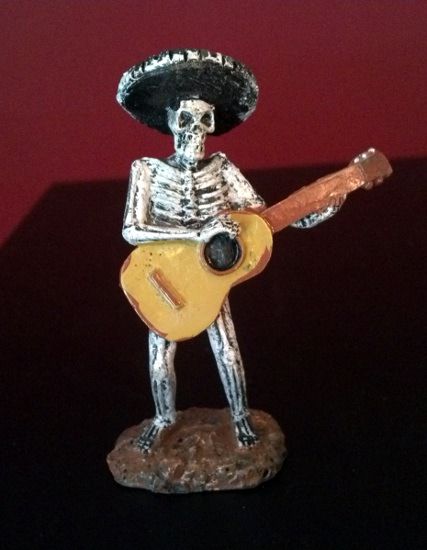 Also found this one at Michaels. It reminded me of my avatar so I had to pick it up.
Play on naked skeletal musician!
Halloween!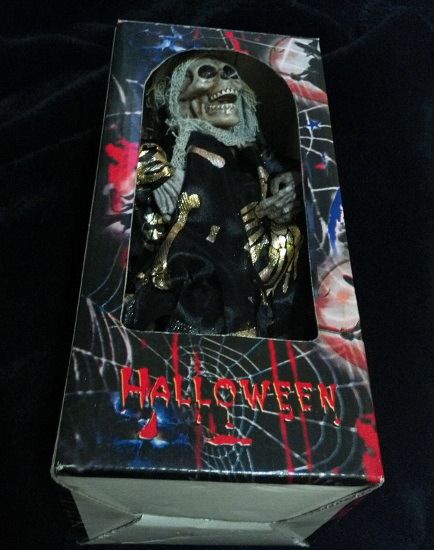 Yeah, I've no idea what to call this one. It simply says "Halloween" on the box.
Maybe it's declaring itself as the physical embodiment of the entire holiday itself? A tall order indeed.
Well we can tell that it's a skeleton of some sort. And it's got a black robe with gold bones on it.
Let's take a look at the rest of the box for any more clues.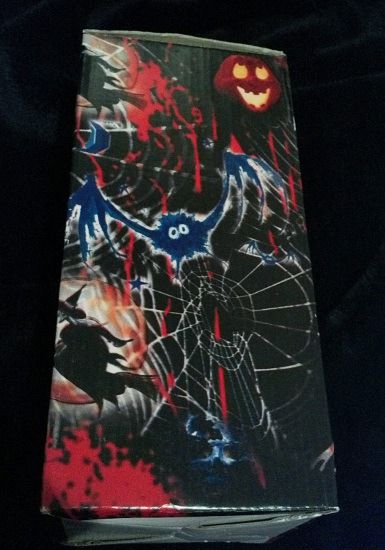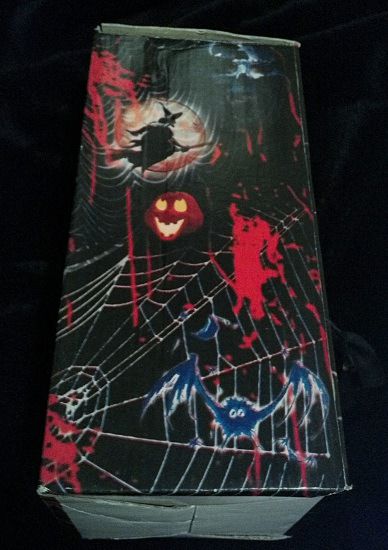 Let's see... We've got a flying bat in a spider-web, a witch on her broomstick, a blue skull, and a very jolly jack-o-lantern. No help there.
I guess we'll just have to open it up!
Holy crap! It's a skeleton on a rocking chair!
A
skeleton
... on a
rocking chair
! Of all the things to claim to represent Halloween, I never would have guessed a skeleton on a rocking chair.
Let's take a closer look.
Yep. That's a rocking chair, with a golden bones robe covered skeleton in it.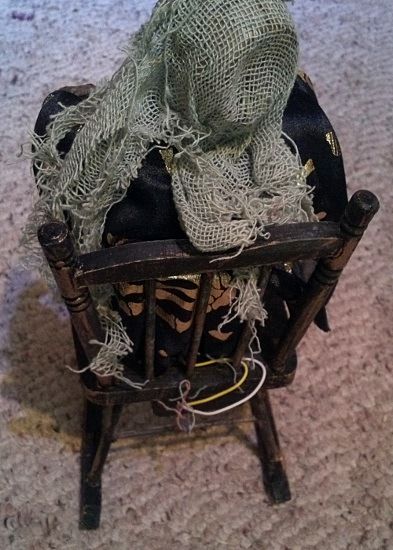 Expertly concealed wires there. Wait, does that mean this thing lights up or possible even moves?!
Well, let's take one last look at it and then see if this thing actually works.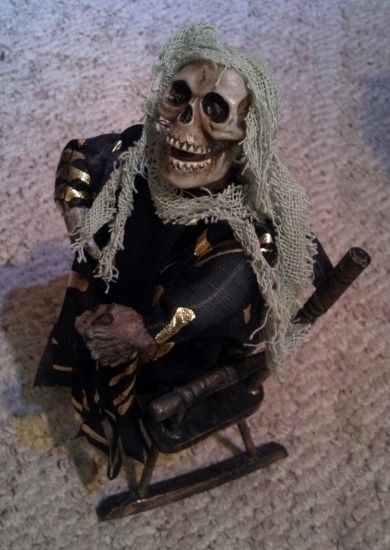 "No! I will not hide in the fruit cellar! Ha! You think I'm fruity, huh?"
So it turns out the thing does work, and violently thrashes about on the chair with red-eyes flashing and laughing like a madman when turned on.
It even threw itself out of the chair the first time I turned it on and had to be reglued back into place!
So ready to see it in action? :halloween2
So there you go.
I'll be sure to post about more Halloween items as I get them and hope some of you will do the same! :halloween2 :halloween