YO HO HO HO! WELCOME TO...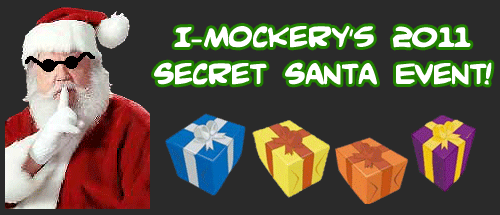 OFFICIAL SIGN UP THREAD
Christmas is approaching once again and that means one thing: a fat man invading your home in search of cookies, milk, and your body! Along with that, it's also time for I-Mockery's annual Christmas Secret Santa event! Every year, registered users from the forum community come together to share in the holiday commercialism by buying and sending each other gifts that range from hilarious to just plain awesome. It's tradition, so whether you're a new member or an old one, you should absolutely join in the fun, so be sure to reply to this thread.
10,000 Volt Ghost
is running the event this year, so be sure to read the important rules he's posted below: