From the Gymkata "Flag Ninja" contest posted at
http://www.i-mockery.com/blabber/?p=102
We had a real nice turnout for this contest, especially since I only promoted it on the I-Mockery homepage for about one day before I had to swap out the graphic for another update. So a big thanks goes out to all of you who sent in your entries for the Gymkata "Flag Ninja" contest. The voting was real close!
And now let's get on with the winning entries!
1st place - Jim Ulness: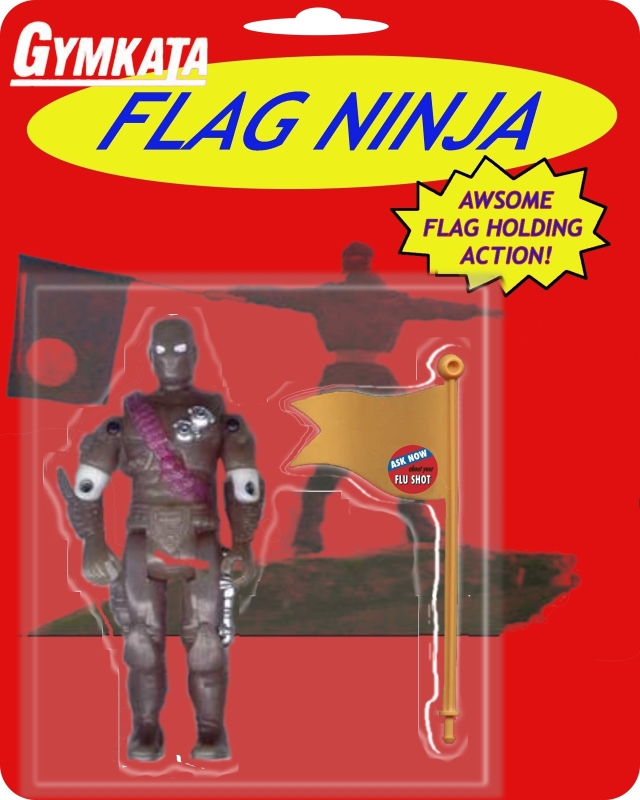 2nd place - Luke McKinney: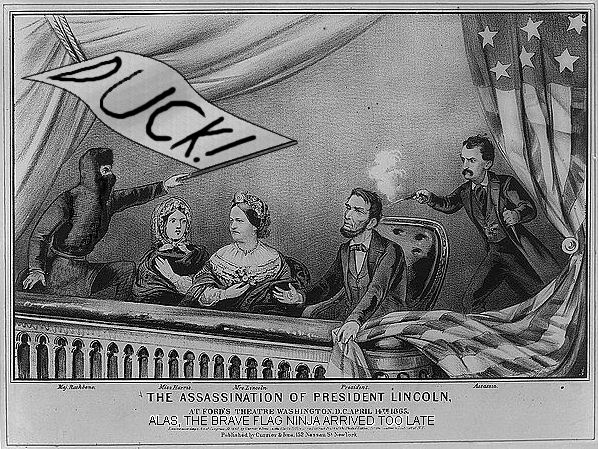 Congrats to our two winners who will each receive a brand new copy of Gymkata on DVD! But not everybody can win, so let's not forget about all of the other contest entries that you guys took the time to send in.
The Other Entries: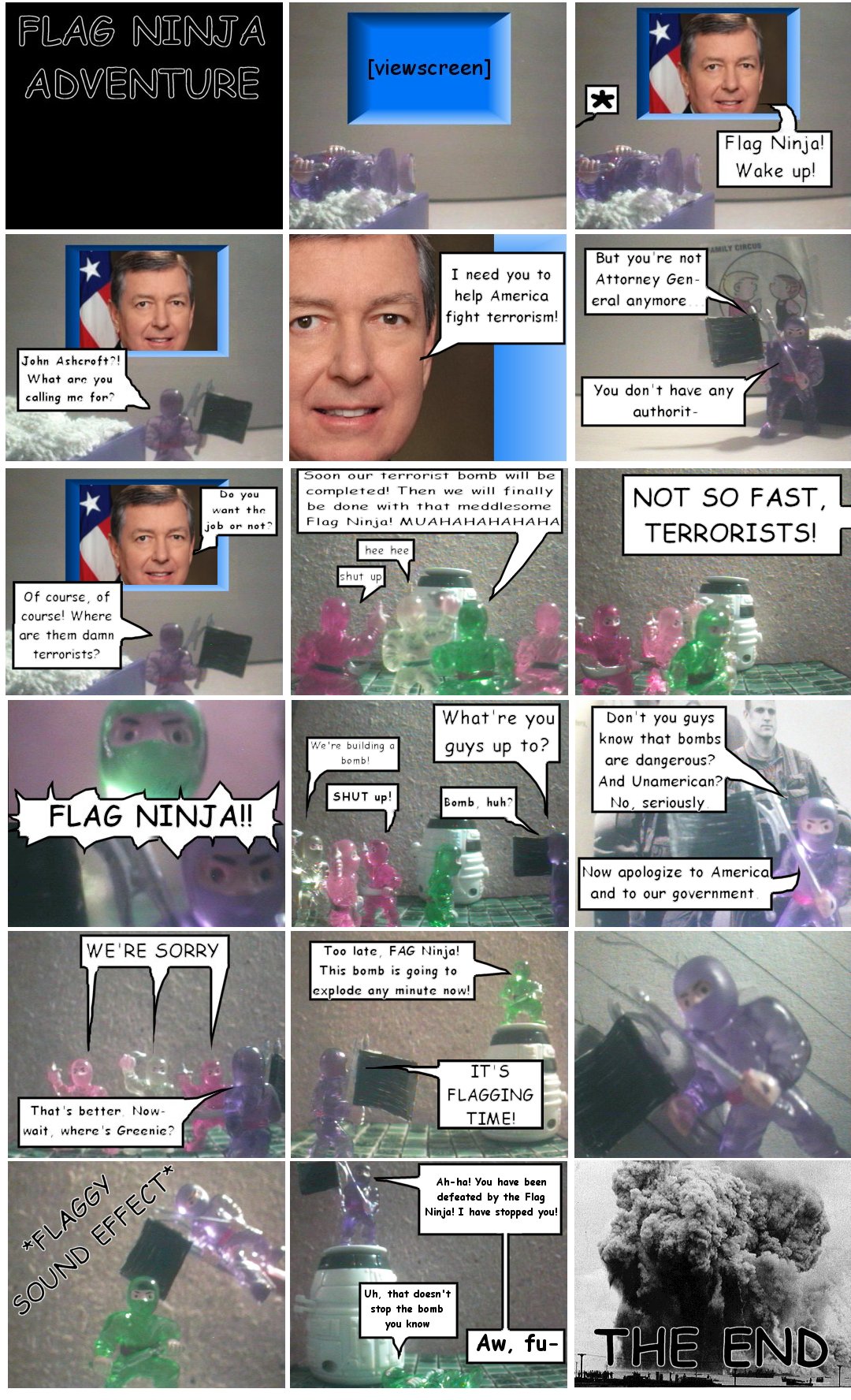 by Captain Planet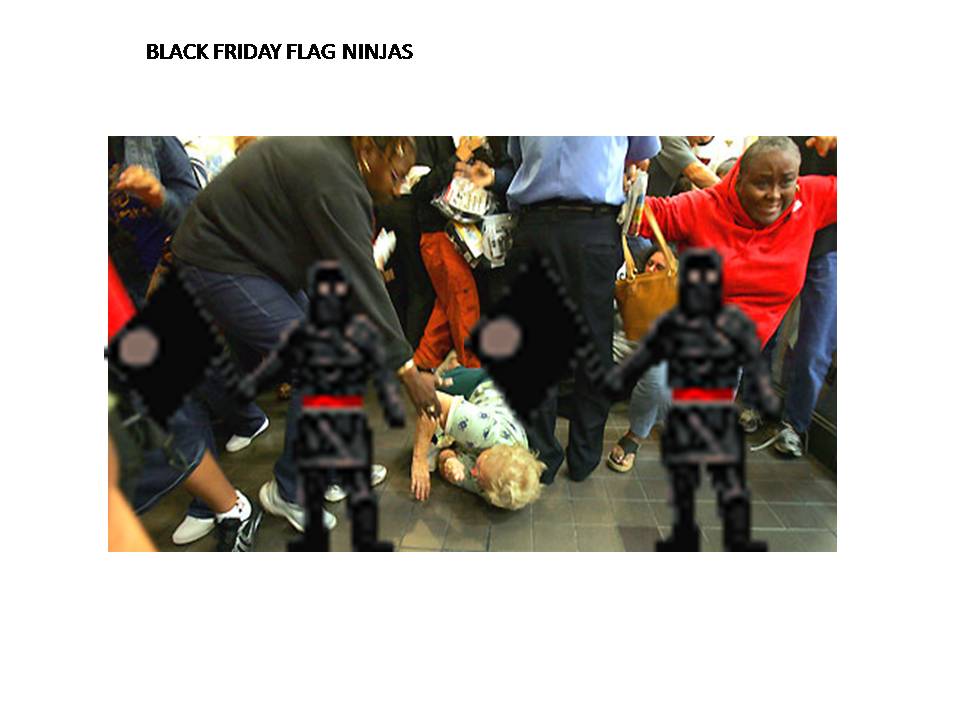 by Angela Smith
by Baron Jon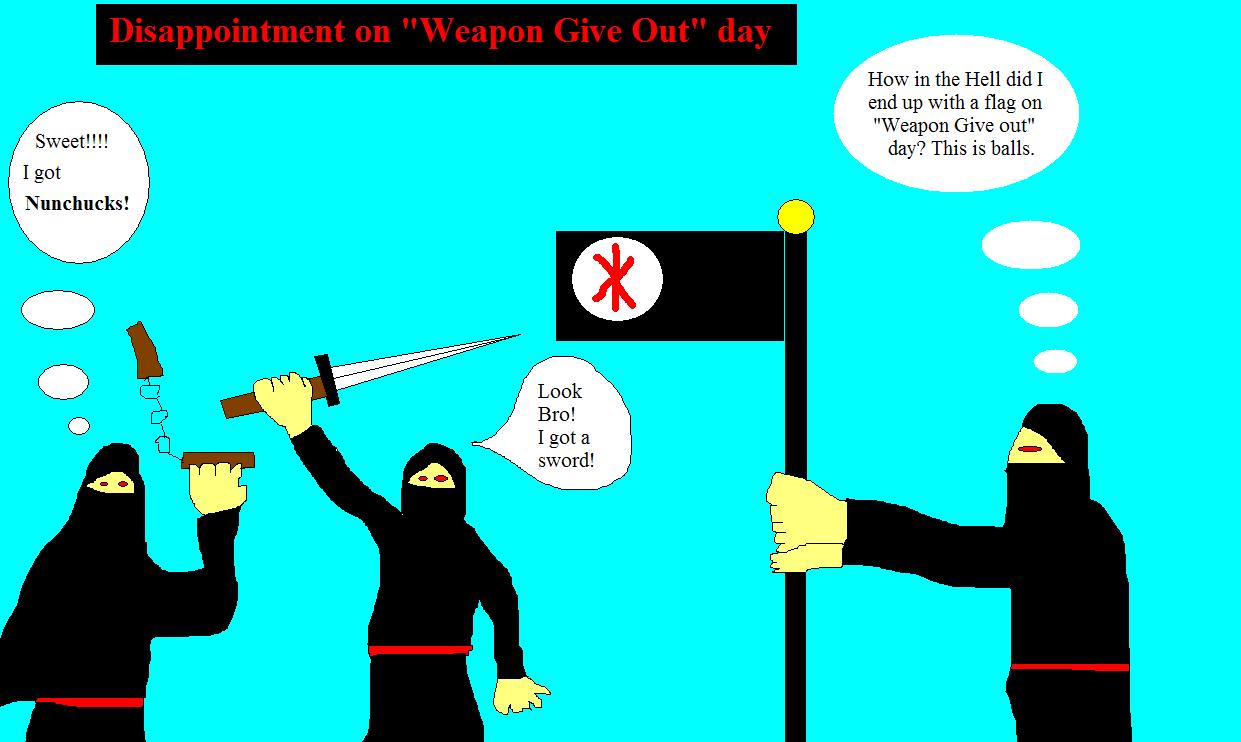 by Captain Pirateface

by Chris Gray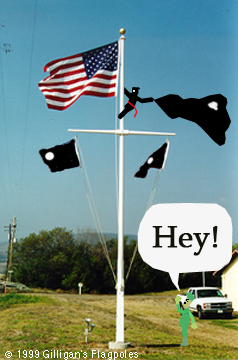 by Danny Bourke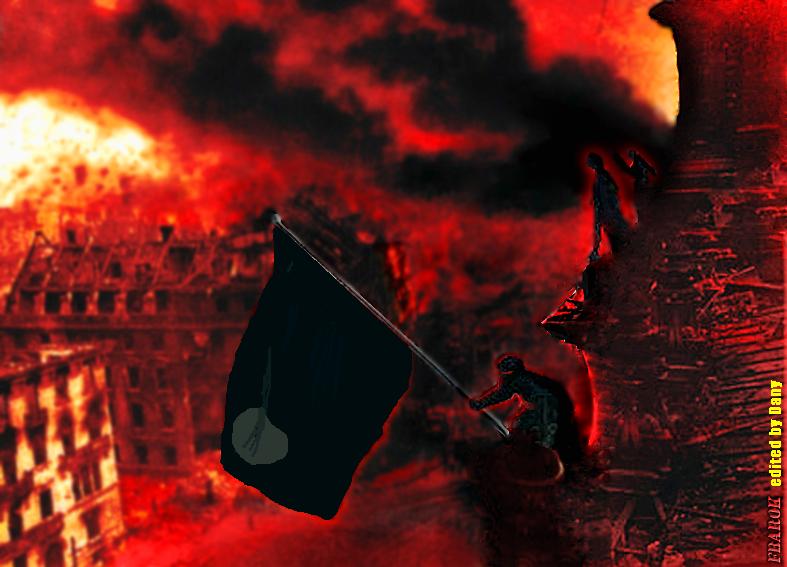 by Dany Desmeules
by Darby Bicheno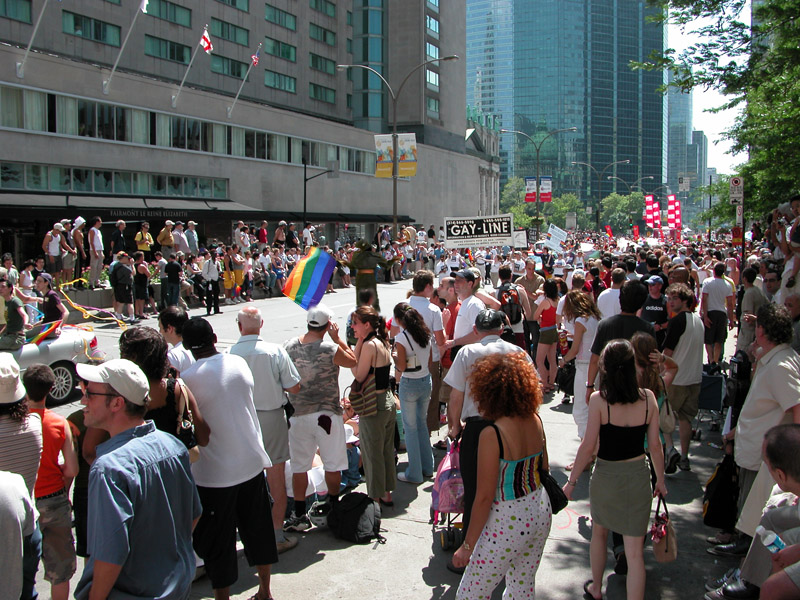 by Gameconfighter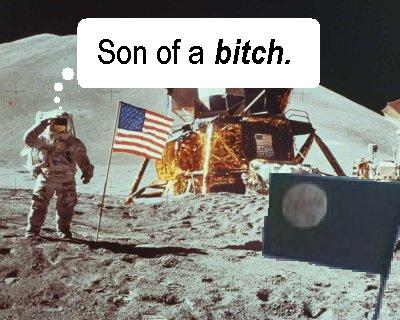 by Grislygus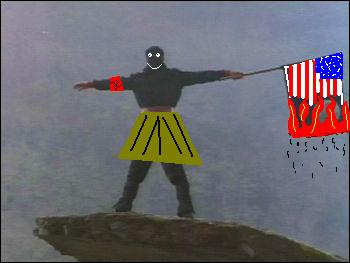 by Jake Ford
by Jonathan J.
by Joos Potter
by Le Ninja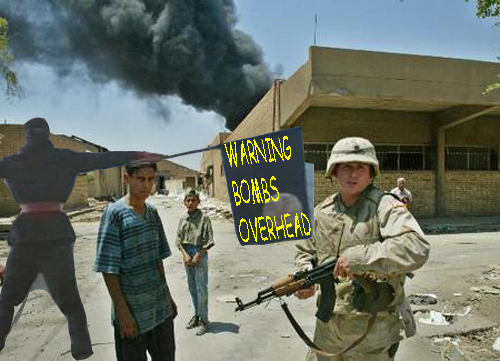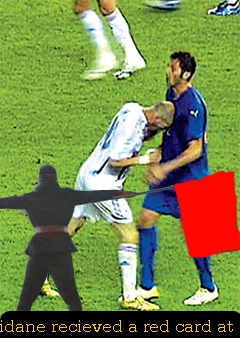 by MarioRPG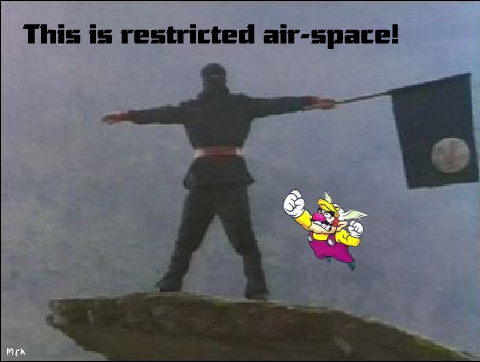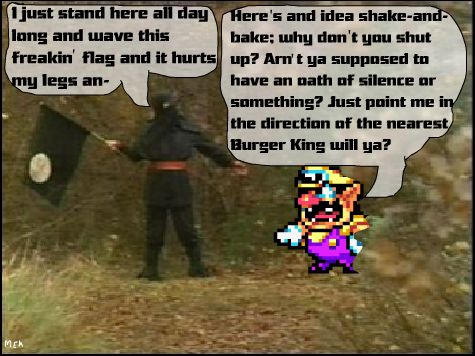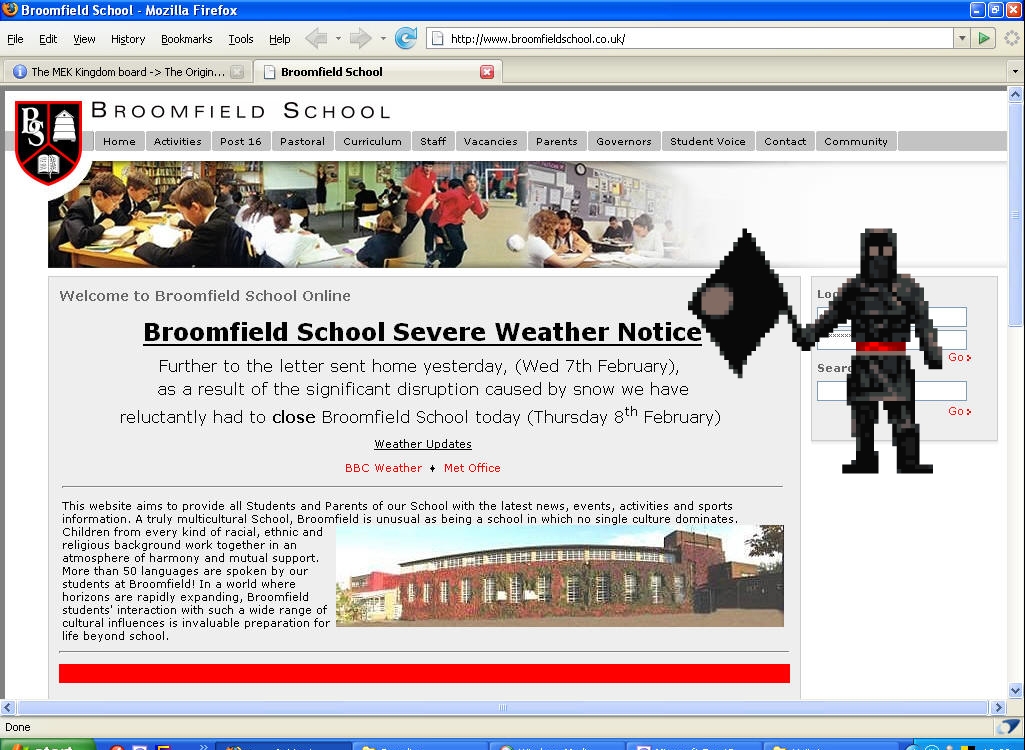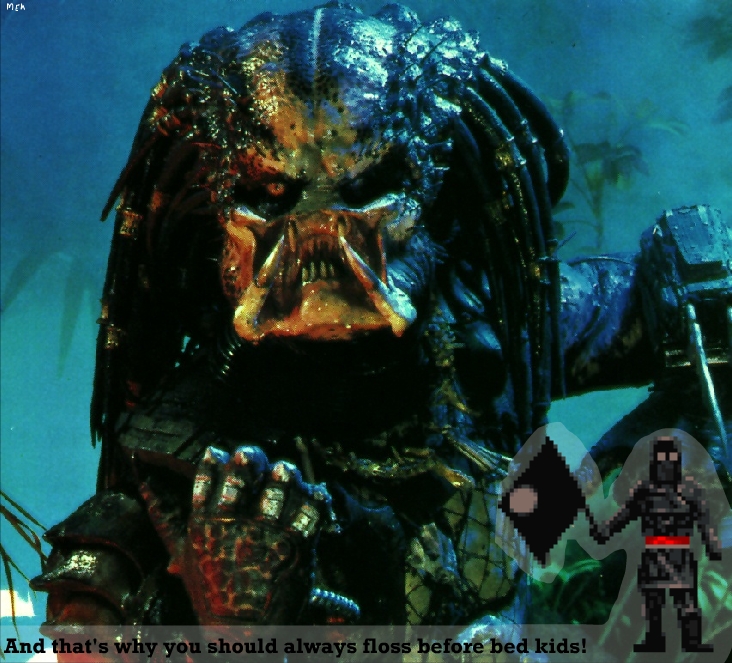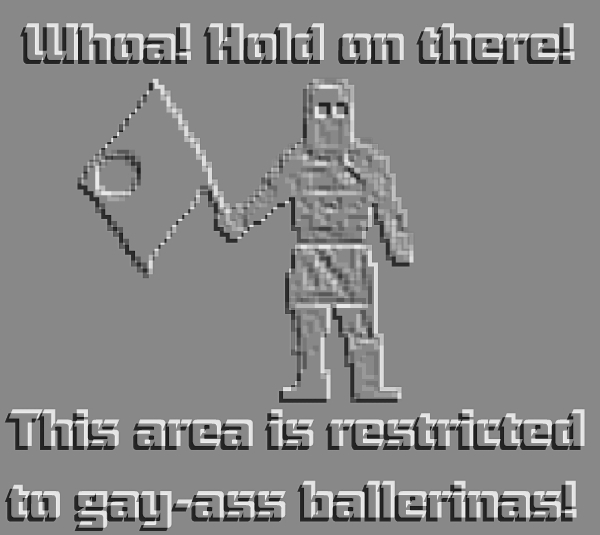 Plus a small flash animation entry
by MEK
by Micheal Gauthier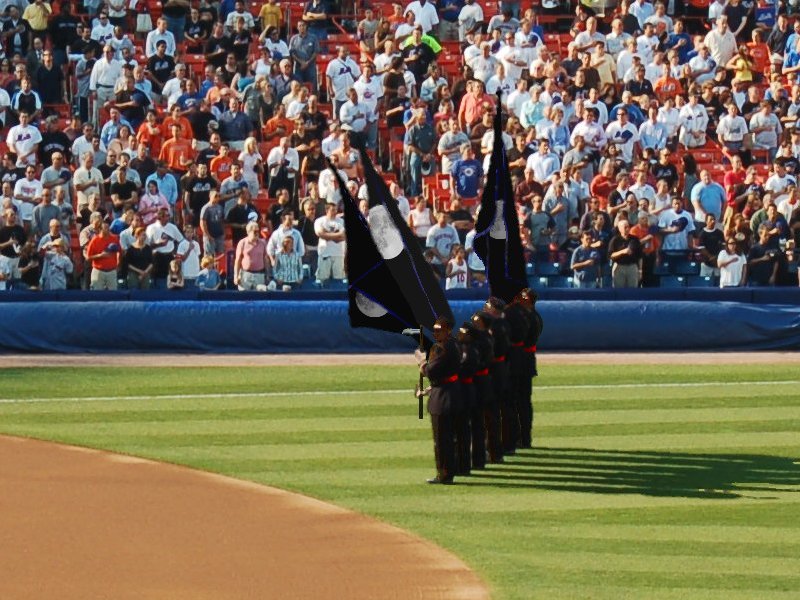 by Richard Krychowecky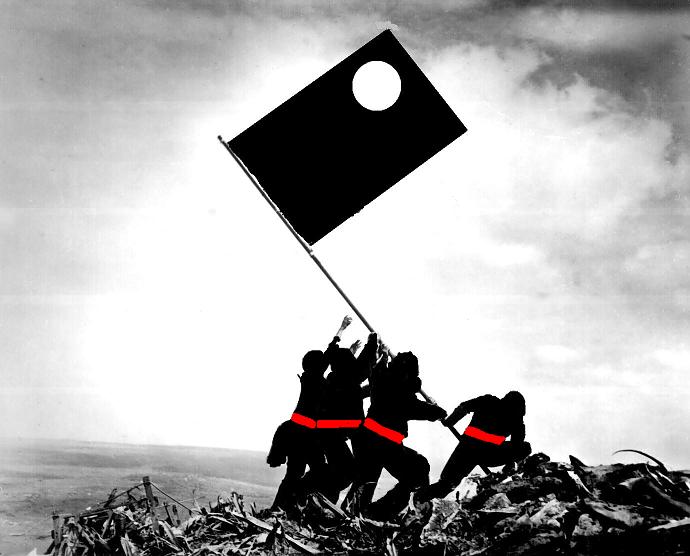 by Roland Guiscard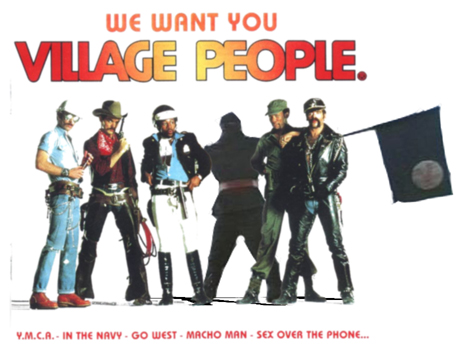 by Ronin S.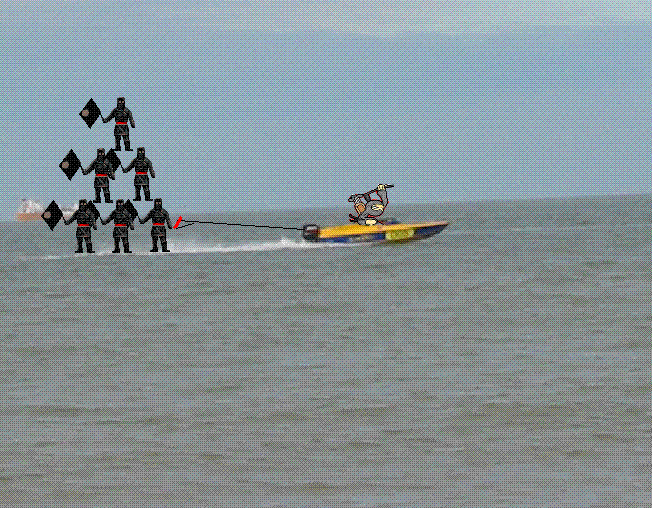 by Ryoga Hibiki
by Sam Melia
Alright, that wraps up our Gymkata "Flag Ninja" contest! Don't forget that we've got a great
Wacko-Saurs contest
going on now, so make sure you
participate in it!


http://www.i-mockery.com/forum/showthread.php?t=23860
For those of you not familiar with Gymkata... read my feature on it: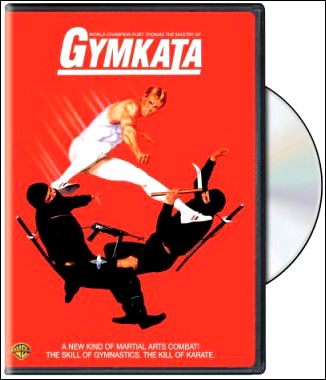 http://www.i-mockery.com/minimocks/gymkata
And don't forget, even if you didn't win, you can still
buy a copy
now that it's finally on DVD! No DVD collection is complete without it.