Because we got a few extra days, I was able to finish what is likely my final entry.
I present to you for your hopefully at least mild amusement:

Evil Embryos vs. Texas Knife Wielding Killer Carrot!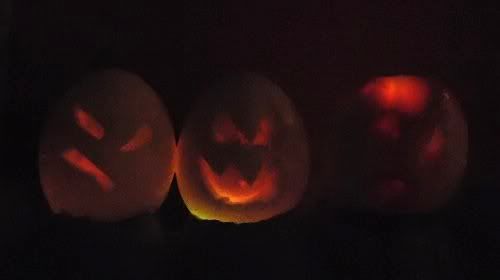 I was going to just use fake blood, but instead I made my own with egg whites. I think it turned out better because it's more translucent and lets the light shine through more clearly. Plus it's supposed to be egg blood, not human blood.

I think this will probably be the last entry for me. It's been great carving all the produce oddities I've managed to get my hands on.
Keep up the good work guys!