by: -RoG-
If somebody were to tell me that Domo-Kun, the eternally angry looking monster mascot of Japan's NHK television station who has a penchant for meat and flatulence, was going to be the official Halloween mascot for Target stores, I would've called them loco. After all, this is a mascot that gained huge popularity on the Internet as part of a masturbation joke involving god and some kittens. I myself had been a huge fan of Domo already, having seen some of his awesomely bizarre Japanese stop-motion videos, so I paid tribute to him by making Domo-Kun's Angry Smashfest with my buddy Tom. I never expected the game would become so popular, but I guess that's just a testament to the universal appeal of that crazy lil' brown monster. Still, Target? Halloween? Who the hell could've seen THAT coming? Other than being a monster of sorts, I never really associated Domo with all the spooky things that come with Halloween. But now that I've seen what they're doing with Target stores this season, I gotta say... it works! So kudos out to whoever made this deal work out, because I will now forever associate Domo with Halloween.
For those of you who don't have one nearby, or simply don't have the time to go check it out, here's a quick gallery of photos showing how all the Target stores are becoming Domo-Kunized this Halloween season.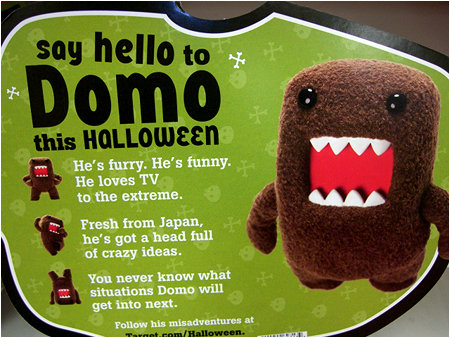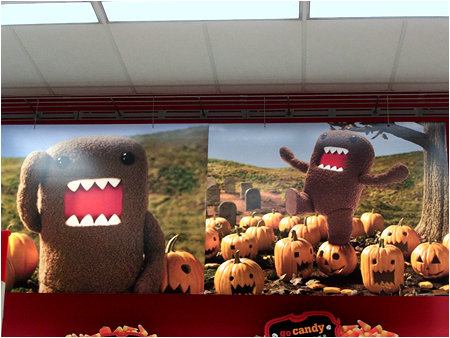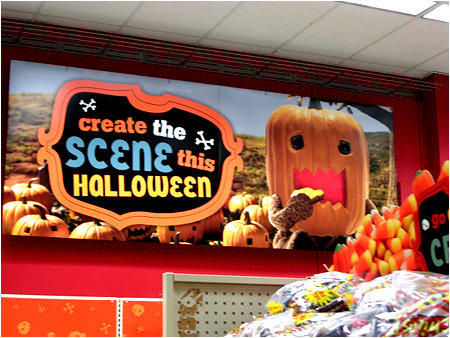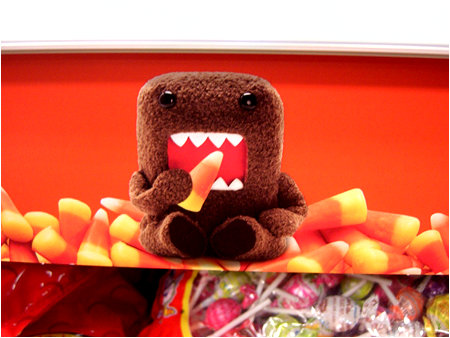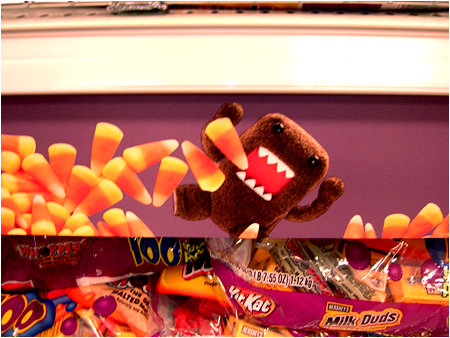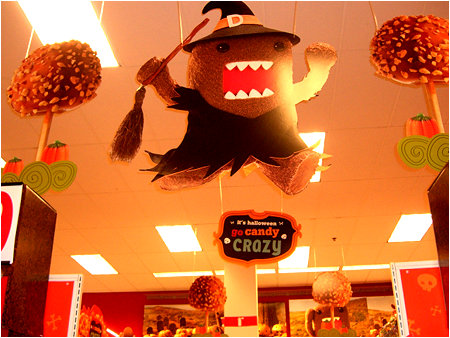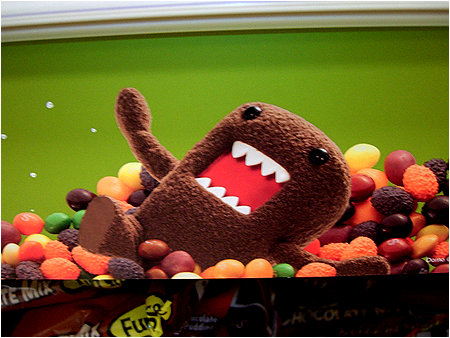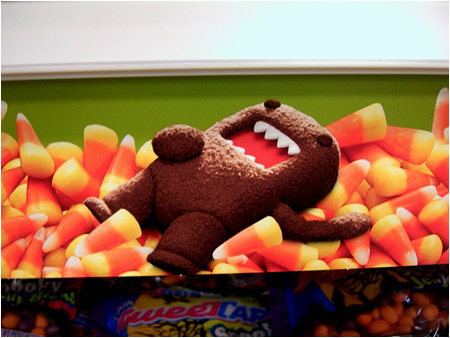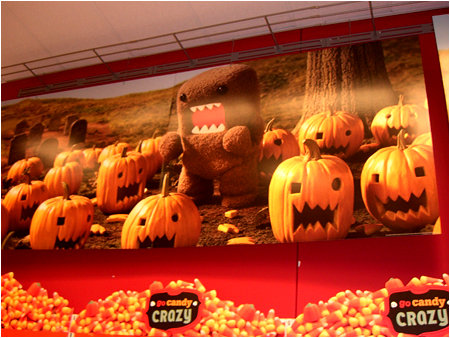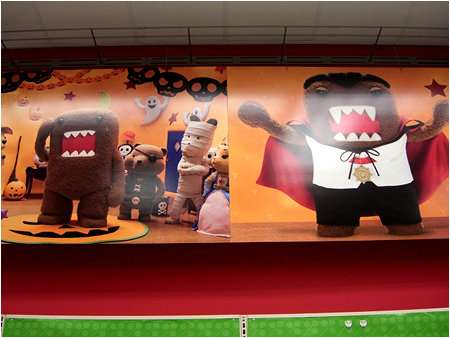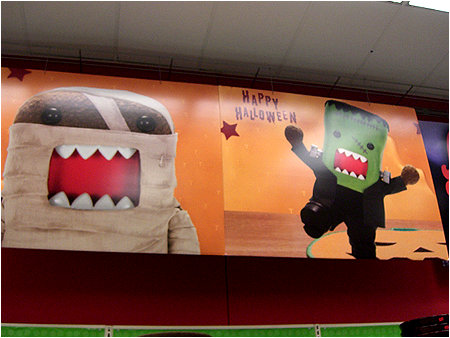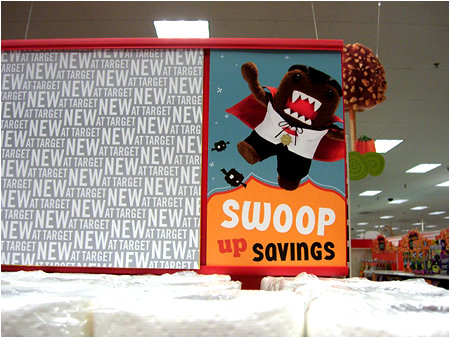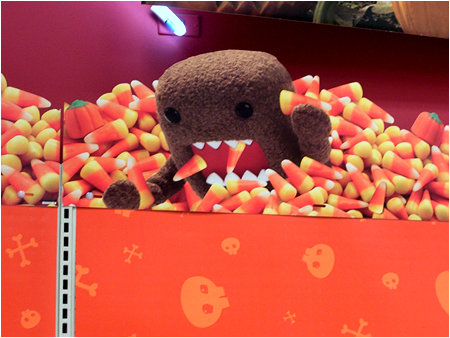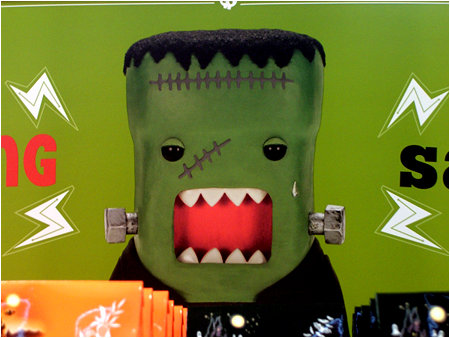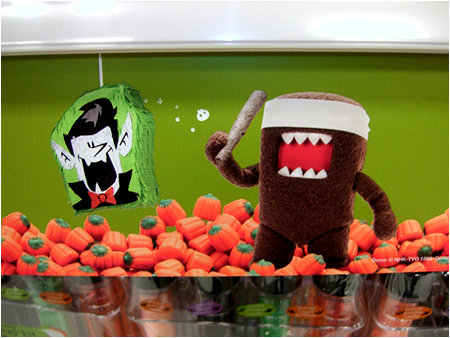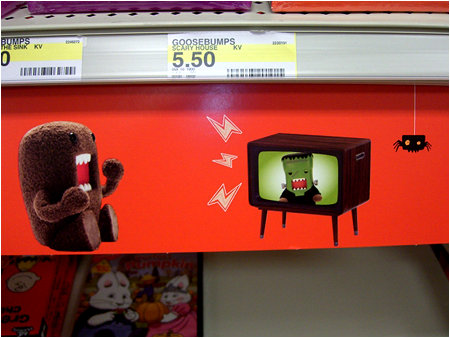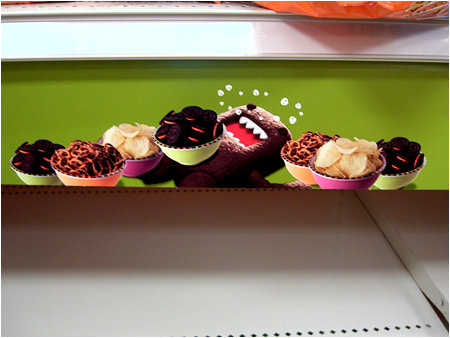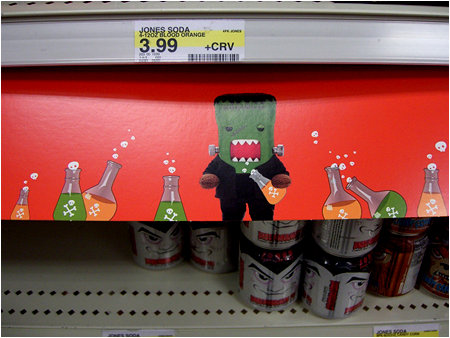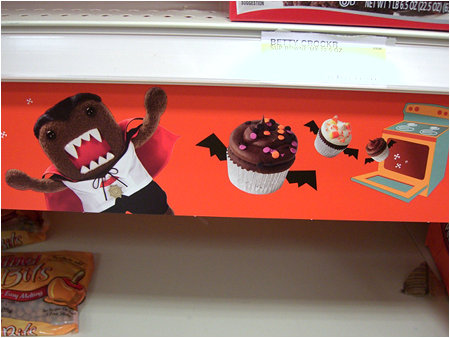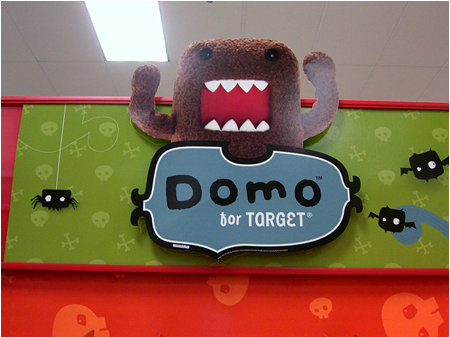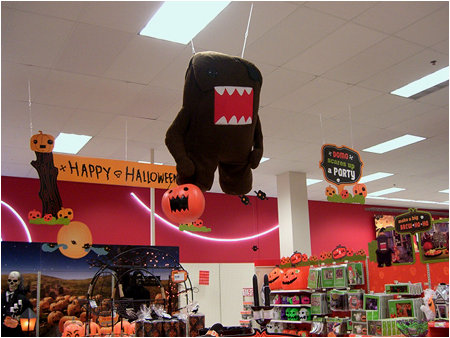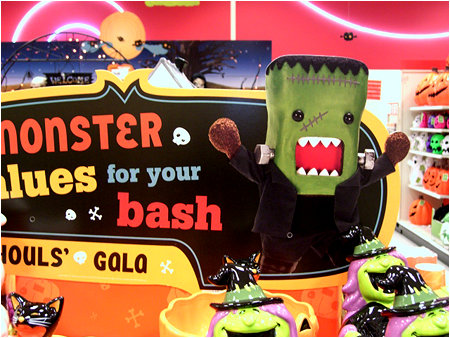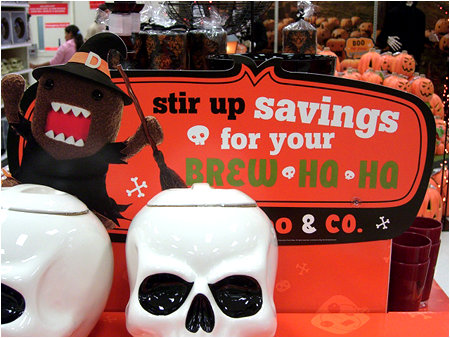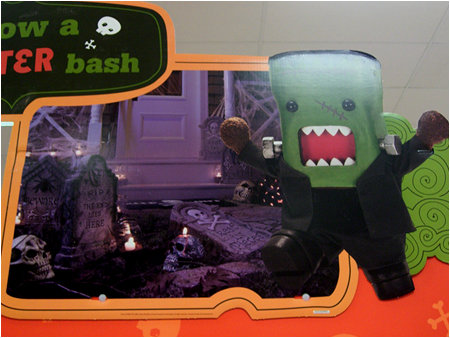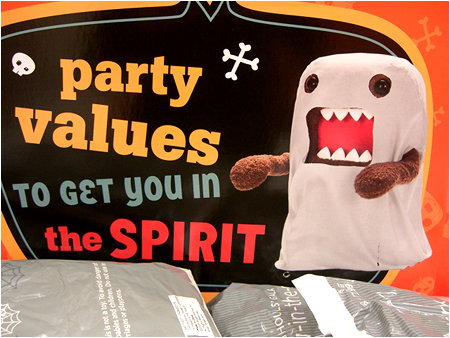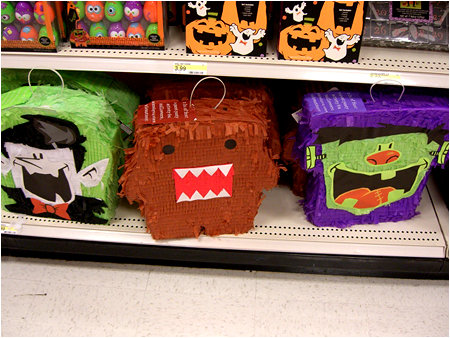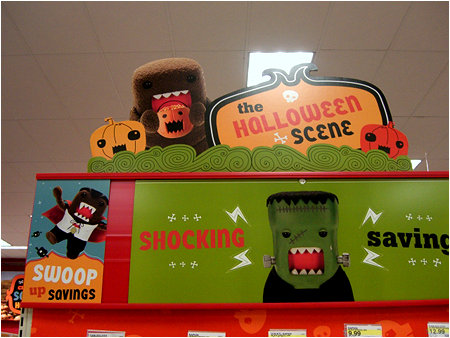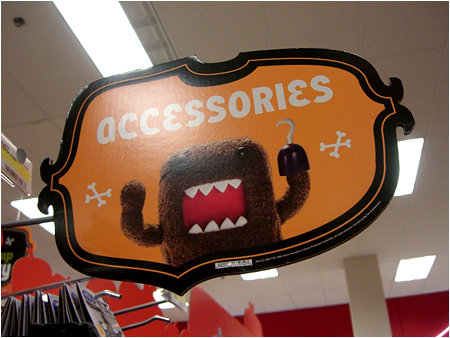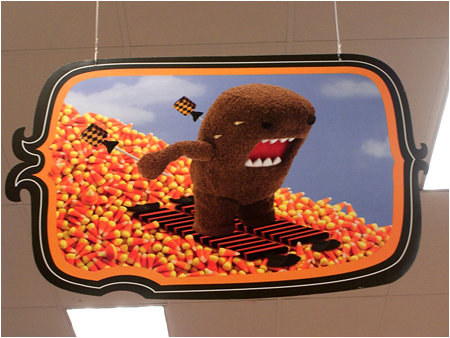 Who would've thought that an angry little Japanese mascot (and a masturbation joke) could ever reach such heights? I for one am proud of our favorite lil' brown monster and hope you've enjoyed this photo gallery of Domo in all his spooky splendor. Do yourself a favor and head to your nearest Target store so you can see all the crazy Domo-Kun stuff they have on display and pick up some of the Domo-themed Halloween candies. I doubt they're worth eating, but they make for some good decorations at the very least. And while you're there, maybe you can find out why the hell, out of all the Domo-Kun products and promos they have on display this season, Target never produced an official Domo-Kun costume to sell. That's a glaring oversight if I've ever seen one.
Have any questions or comments about this piece?
-RoG-