by: -RoG-
So I'm sure most of you know by now that Circuit City went bankrupt not too long ago and shut down all of its stores. Oh sure, the company is somewhat still alive in online form since the brand was bought by another company, but the brick and mortar shops are a thing of the past. Having worked in their corporate headquarters for a while as one of their web designers, it was definitely a bit sad to see the stores shutting down... especially since I had friends who still worked there. But I don't think it was a big shock to anybody since the head executives at the company didn't know how to do anything other than lay off good employees while giving themselves fatter paychecks.
But what happens with the stores now? We're talking about a huge retail chain that had over 500 stores nationwide. That's a lot of empty retail space. Well, fortunately the Halloween season has come to revive these abandoned "superstores" and breathe new life into them. Yep, I was just informed that the old Circuit City stores are now home to various seasonal Halloween shops around the nation. Think of 'em as the reanimated zombie corpses of Circuit City.
The following is a photographic tour of one such store located in Taunton, Massachusetts which now goes by the name "Halloween Connection". Before we begin, I'd like to thank Keith Fracassa and Helen Fonseca for taking these photographs and emailing them to me. On that note, let's begin the tour: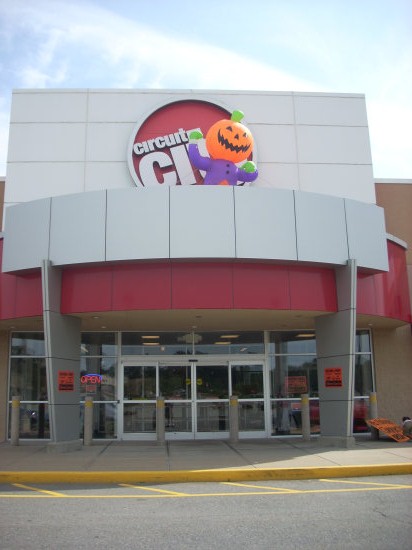 When a giant inflatable pumpkin king stands before the Circuit City logo,
one can't help but think that all their stores closing was definitely a good thing.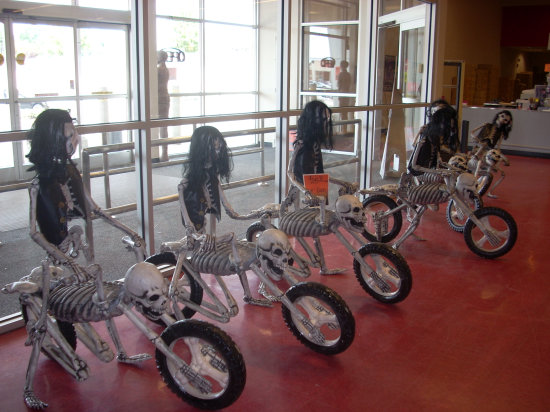 Right off the bat, you can see that this isn't your average seasonal Halloween store.
This one clearly deals with some higher end props.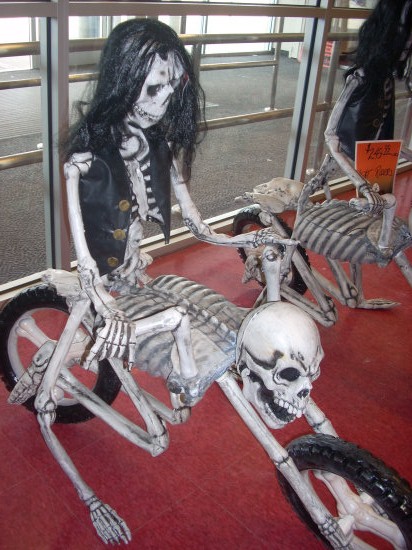 Ride them bones! And at $250, it had better be a damned good ride!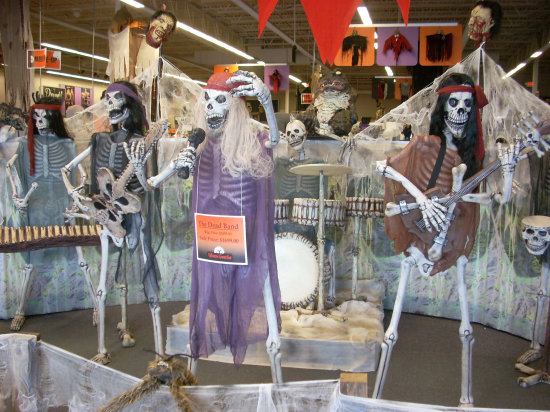 Hippies actually look a lot cleaner in the afterlife.

How many Halloween stores have you seen before where they crashed a life-sized plane into a graveyard?
I'll answer that question for you: NONE.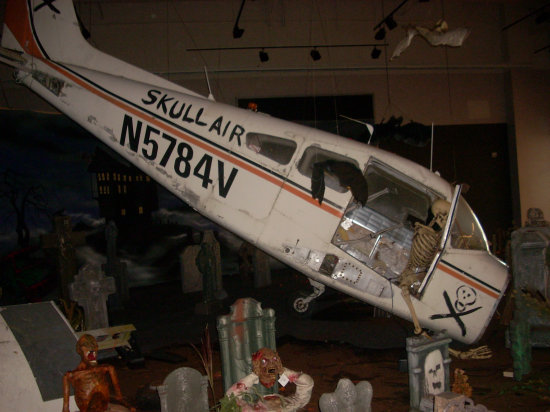 They flew the friendly skies. The ground, however, apparently wasn't very friendly when they landed.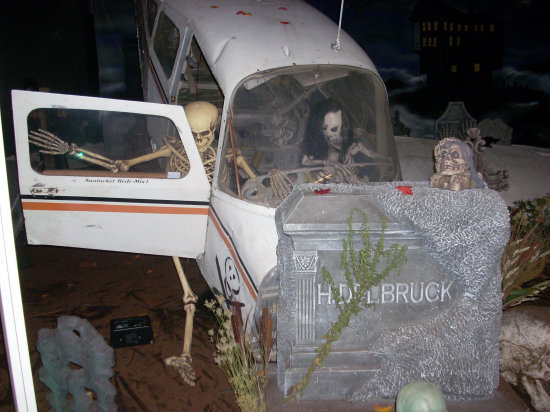 Looks like a runway to me.
(Also, gotta love the Young Frankenstein reference on the tombstone)

It's good to know you get a big hug upon entering the graveyard.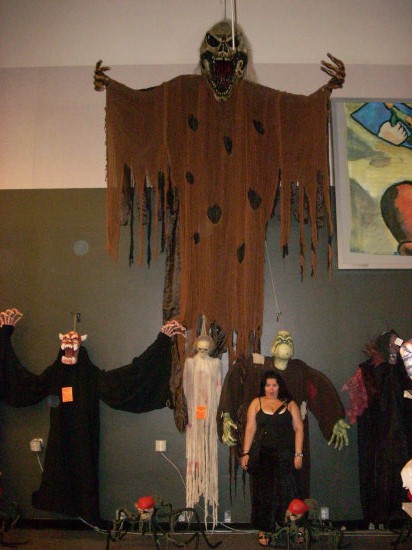 Most seasonal Halloween shops don't have giant ghouls hanging up from 30-feet high on the wall either.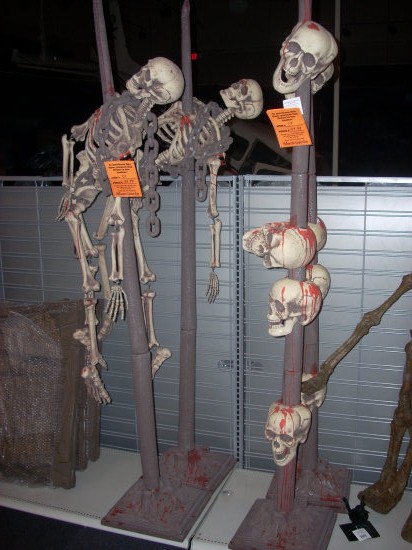 Some fine Halloween decorations to place outside your castle to ward off any enemies.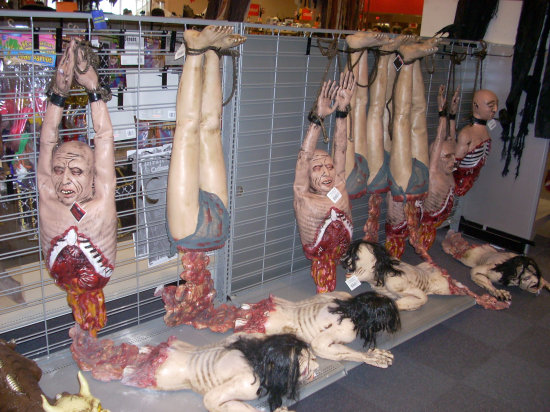 Buy one upper torso, get one lower torso free!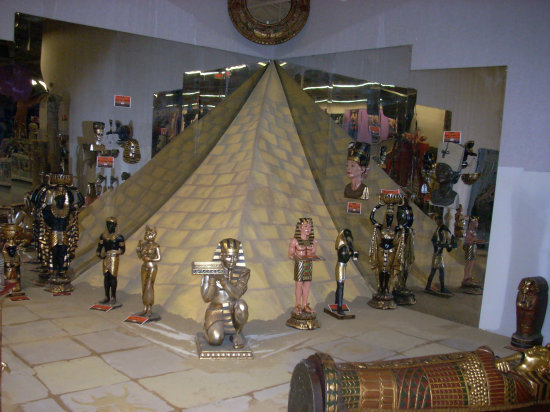 And how many Halloween shops have their own pyramid? Again... NONE.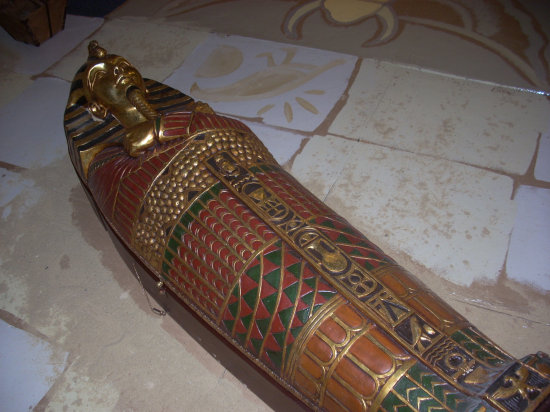 Of course, it wouldn't be truly Halloweeny without a solid mummy sarcophagus.

GOLLLLLLLD!

MORE GOLLLLLLLD!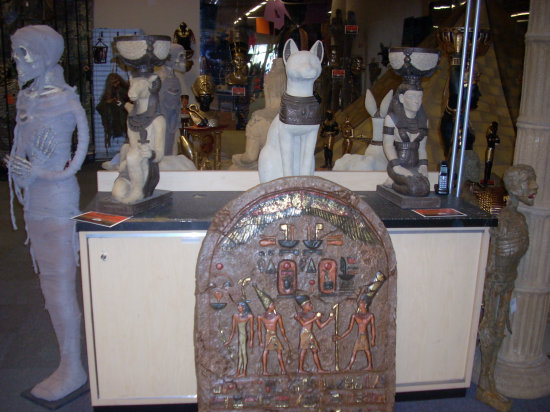 Oh shit, the mummy got out. Guess he heard me talkin' about his precious gold.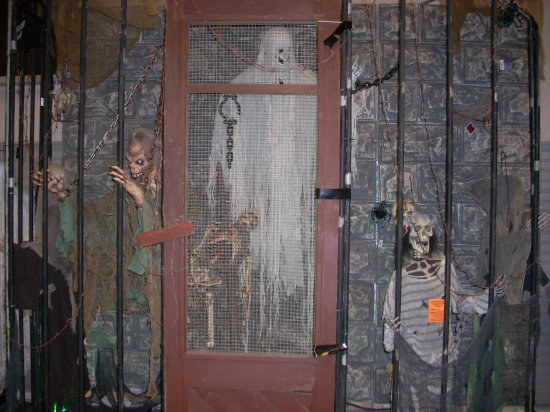 Doin' hard time at Circuit City. Here's hoping these are their former executives.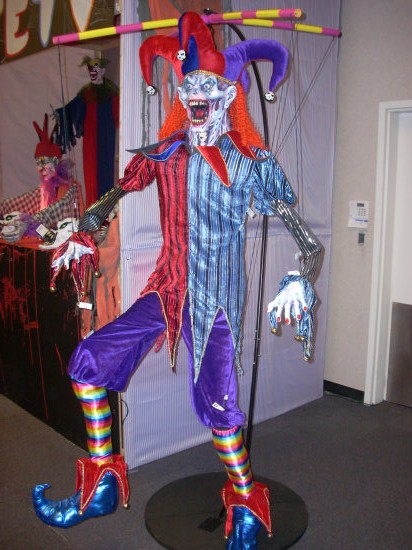 I dare you to master this puppet.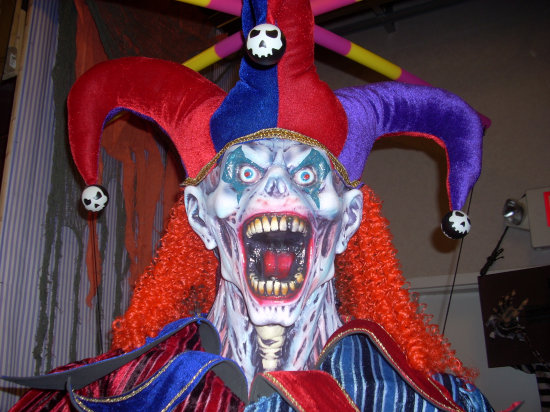 DARE YOU.

I don't think anybody's gonna be inclined purchasing tickets to this circus when the word
"BEWARE" is scribbled in blood across the front of the booth. That's just bad business.
There are more Circuit City Halloween pics to see!
Click here to continue onward to page 2!