by: -RoG-
They say a picture is worth a thousand words, but what words are worth a thousand pictures? Comic-Con. From humble beginnings way back in 1970 to the mega-media monstrosity that it is today, the San Diego Comic-Con has come one hell of a long way and it seems to get more packed every year. And as the convention attendance continues to grow exponentially each year, it would seem that my photo galleries of it are growing in a similar manner. Last year, I brought you guys a gallery of nearly 300 photos covering all the latest games, toys, and crazy costumes I came across at the 2007 convention. This year, that number has been surpassed once again.
As always, it's my intention to help give those of you who weren't able to attend the Comic-Con an extremely in-depth look at what was there. In other words, if you couldn't attend the 2008 San Diego Comic-Con, viewing this gargantuan gallery of photos should be the next best thing. Once again, these pics are in no particular order... I'm just unloading 'em all on you along with a few comments about each one. Hope you enjoy 'em all!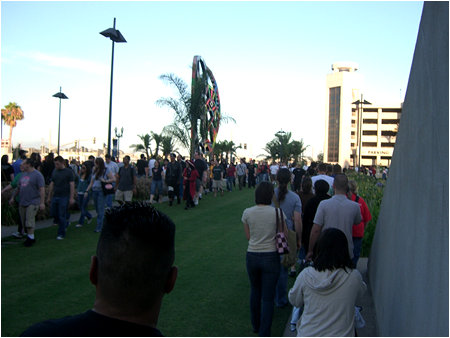 The line to get in on preview night actually wrapped around the entire convention center.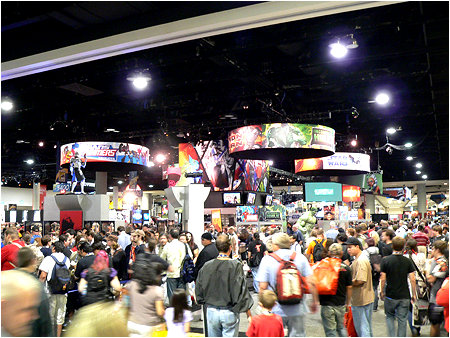 It wasn't any less crowded when we arrived either.
Probably the most crowded I've ever seen the Comic-Con on preview night.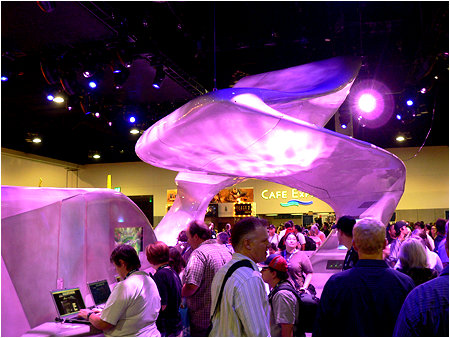 You know, as much as I like the design of the Sci-Fi Channel's big booths each year, in all reality,
they're a HUGE waste of space that could be used for probably 10 other vendors/artists to display their stuff.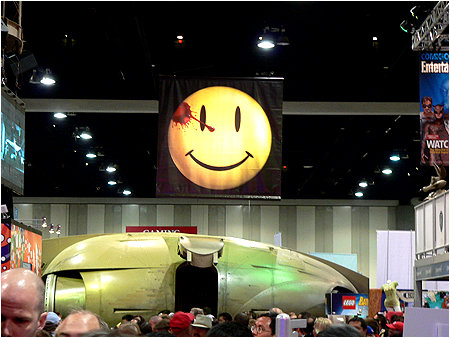 The Comic-Con was abuzz with Watchmen promos.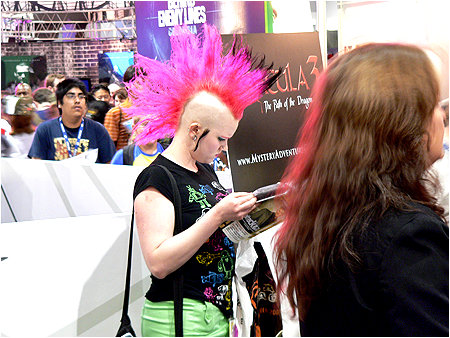 Mohawktastic!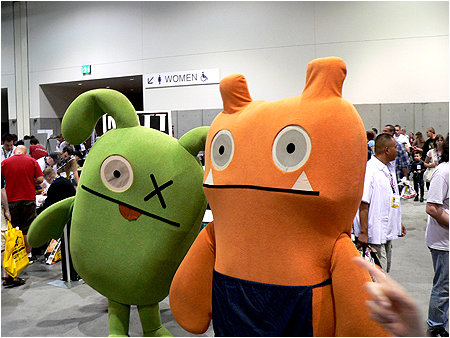 Ugly Dolls really aren't that ugly.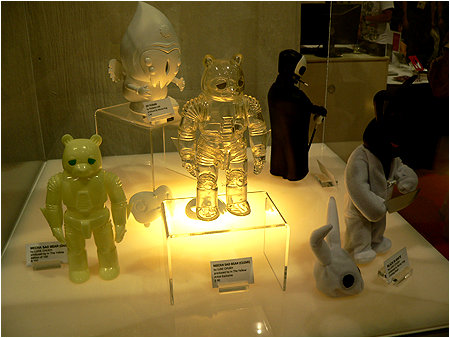 Some of Luke Chueh's latest works. I remember waiting in line for about four hours outside of L.A.'s
Munky King store just to get his "Possessed" vinyl figure the day it came out. What can I say, I love that piece.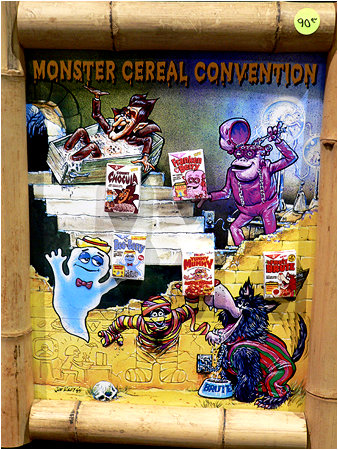 Boo Berry may be my favorite, but this is definitely a cool homage to all of the Monster Cereals.
The little cereal boxes were magnetic and could be moved anywhere on the backing board.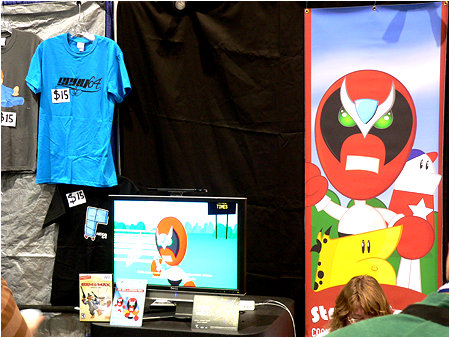 Strong Bad's new Wii game is looking great and I can't wait to give it a shot.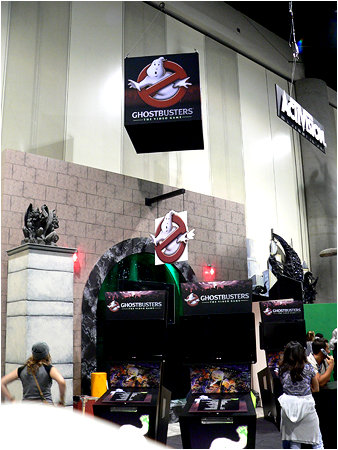 The new Ghostbusters video game booth was awesome with a REAL wall of slim dripping down behind the sign!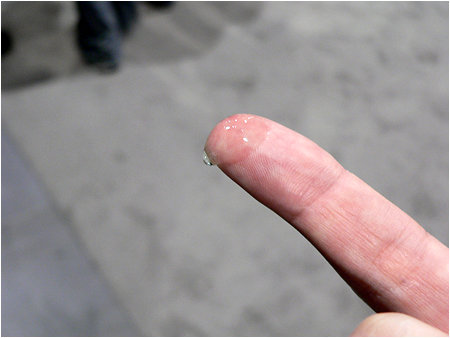 Naturally, with such an amazing booth, I had to touch the slime, which didn't make the owners all that happy.
But really, who's gonna pass up a chance to come into contact with some real Ghostbusters slime? Not I.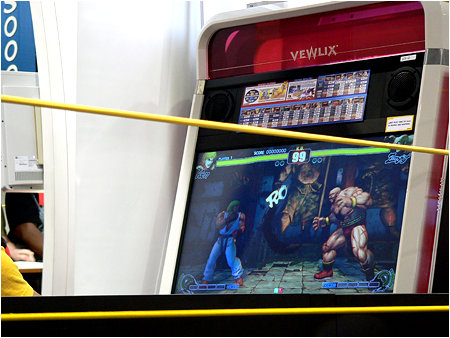 Capcom had a ton of Street Fighter IV cabinets on display for people to try out. Of course, the line to
play them was pretty damned long, but it's probably worth the wait because the game looks fantastic.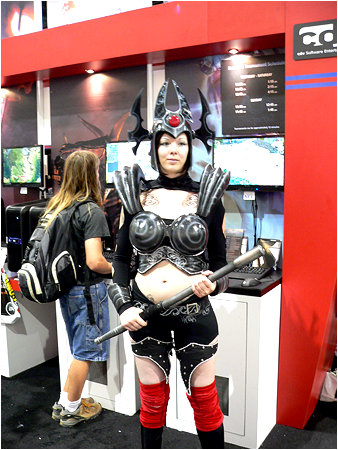 You can take a photo with her if you want, you just may walk away with some life-threatening wounds as a result.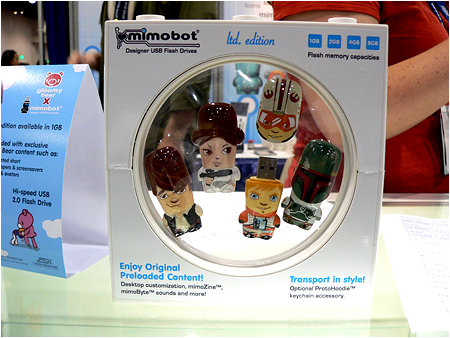 Mimobot had their usual array of awesome designer USB flash drives. I love the look on Han Solo's face.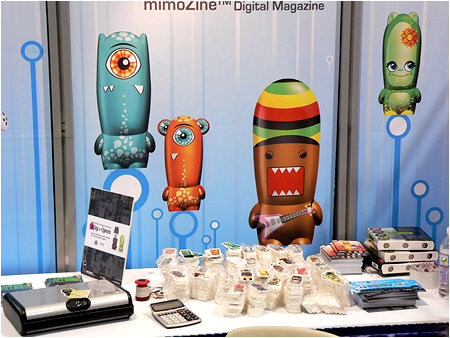 Nice hat Domo-Kun!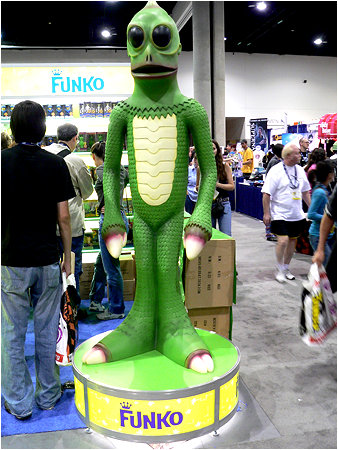 Sleestak from Land of the Lost finally gets some well-deserved attention!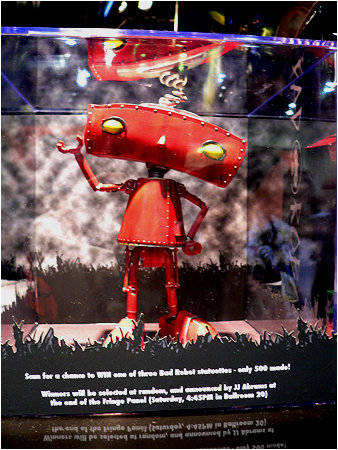 Sadly, they weren't selling these Bad Robot toys. You had to enter to win them.
Let's hope they're eventually mass produced.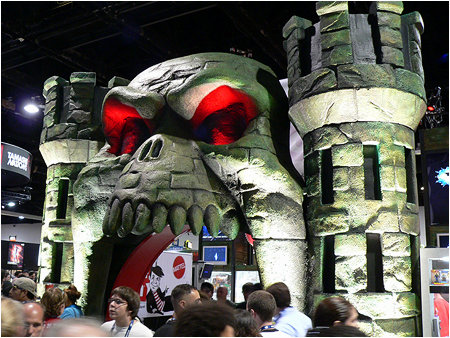 Mattel's giant Castle Greyskull booth was easily one of the best on display at the Comic-Con.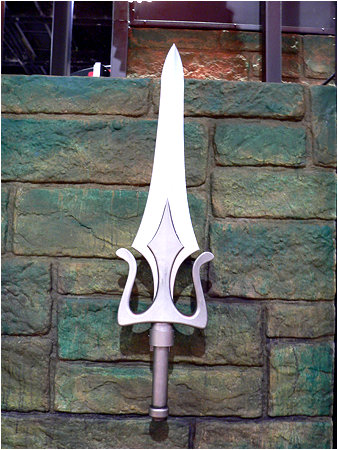 He-Man's Power Sword! Finally I can take it in my hands and...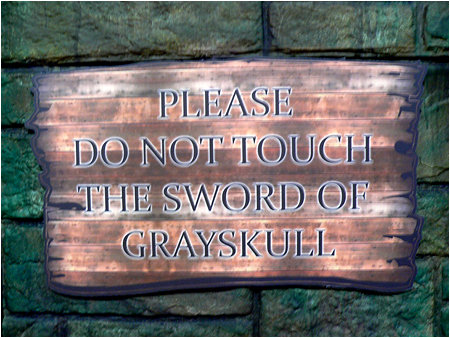 ...er, maybe not.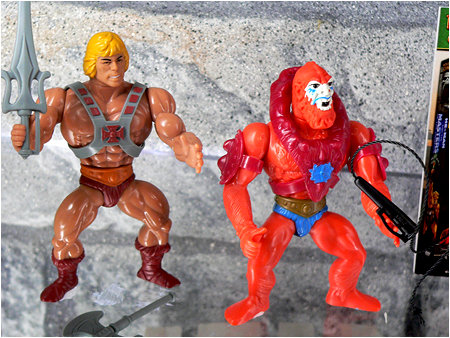 Masters of the Universe Classics - New figures being released every month starting this fall!
That's right... these are EXACTLY like the original Masters of the Universe figures.
(Take note Hasbro, you should do this with your G.I. Joe classics instead of modernizing them.)
There are still many more
2008 San Diego Comic-Con photos to see!
Click here to continue onward to page 2!