by: -RoG-
Universal Studios Halloween Horror Nights has returned once again to scare LA residents this Halloween season, and as always, a slew of new mazes have been added to their ever changing haunt. In 2011, they had mazes based on The Thing, Hostel and even one that paid tribute to Alice Cooper. In 2012, they had mazes for Silent Hill and The Texas Chainsaw Massacre. This year, the new maze additions include Evil Dead, Insidious, The Walking Dead, El Cucuy: The Boogeyman, and Black Sabbath: 13-3D. The big tram ride was also based on The Walking Dead, so fans of that show get double the fun.
Before we get to all of the new attractions, we were invited to attend the 2013 Eyegore Awards once more and Doc Mock was on hand for Doc Mock's Movie Mausoleum to interview all the celebrities on the red carpet. Doc spoke with a wide variety of people in the horror biz including Calico Cooper, Bill Moseley, and one surprise horror icon whom he's wanted to interview for ages! So here's a very special Doc Mock's Mini Mausoleum video for you, straight from the red carpet:

[Click here to watch on YouTube]
Good times! Alright, now that you're done watching Doc Mock's footage (I still can't believe Bruce Campbell finally showed up this year!), it's time to take a look at my gallery from the red carpet and then I'll take you on an extensive photographic tour of the all new mazes at Universal's Halloween Horror Nights. We're talking 200 photos of Halloween madness here. Enjoy!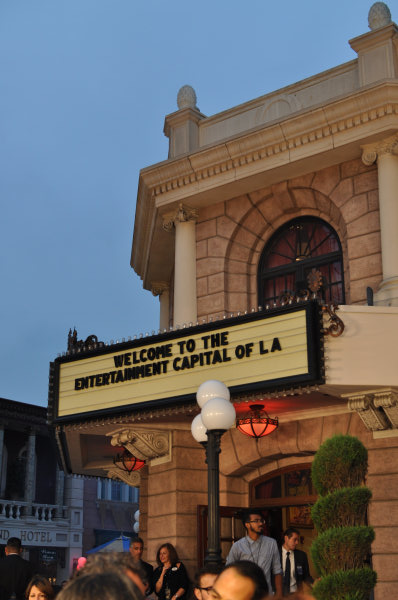 We arrive out in front of the 2013 Eyegore Awards.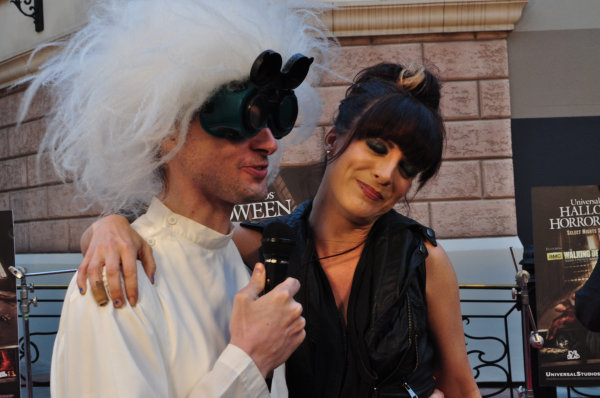 Calico Cooper, daughter of horror-rock icon Alice Cooper, reunites with her old pal, Doc Mock.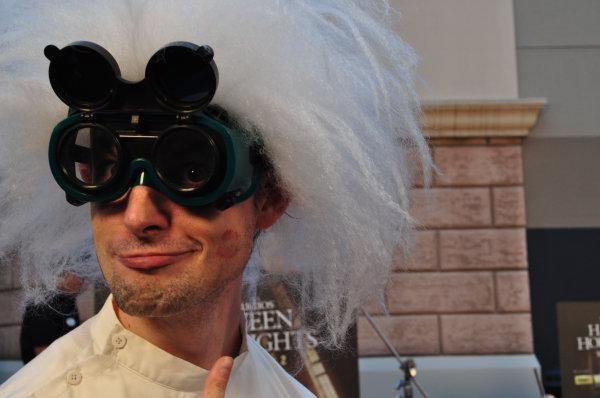 And she left her mark on his face too.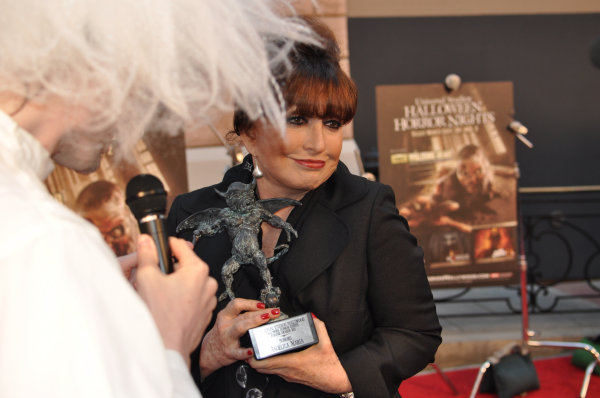 Angelica Maria picks up the Eyegore award she won last year.
She was unable to attend then, so she came this year instead. Keen!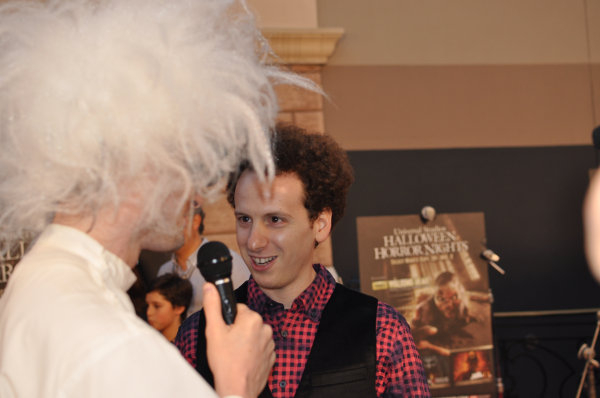 It's Doc Mock's pal, Josh Sussman from Glee, stopping by to compare hair styling tips!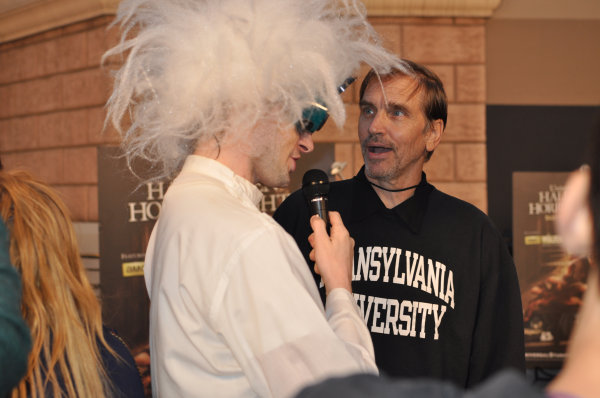 Naturally, Bill Moseley is impressed by Doc's hair too.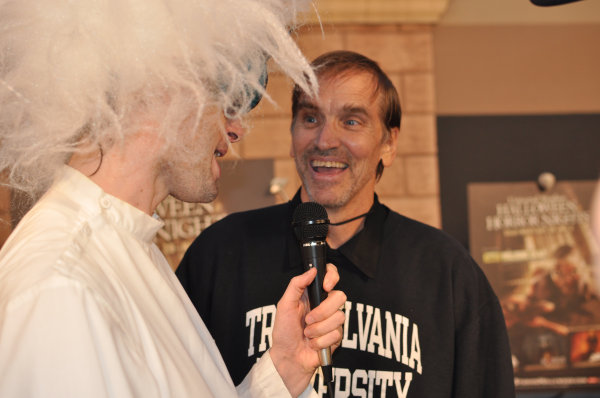 Bill Moseley talks to Doc Mock about how he's fearful of his daughter who is learning Krav Maga.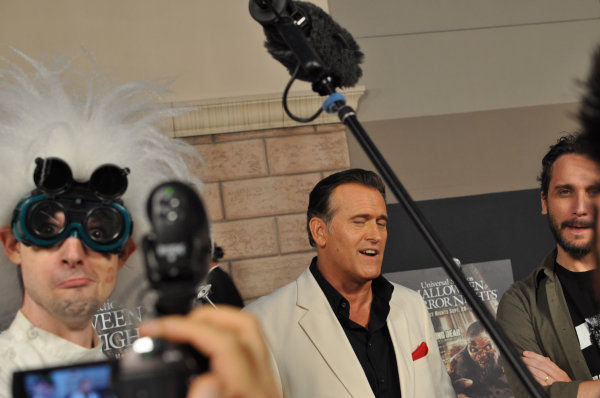 Doc Mock stands alongside Bruce Campbell, Fede Alvarez, and too many mics.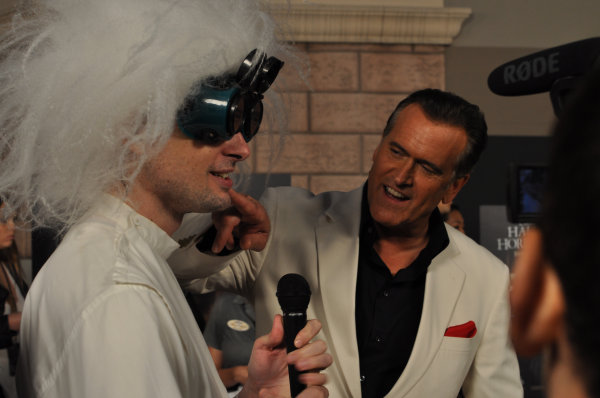 Bruce Campbell admires the lipstick on Doc's cheek and hopes he gets a kiss from Calico as well.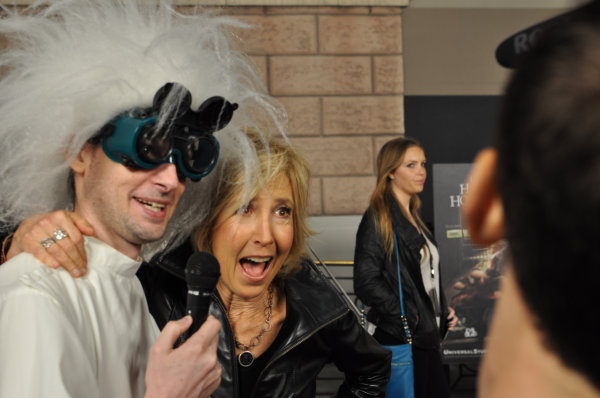 Lin Shaye was happy to hang with Doc Mock.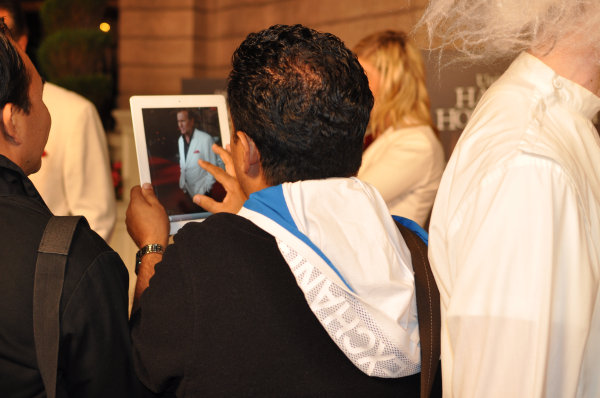 Press members using iPads to take photos. Surely a sign of the apocalypse.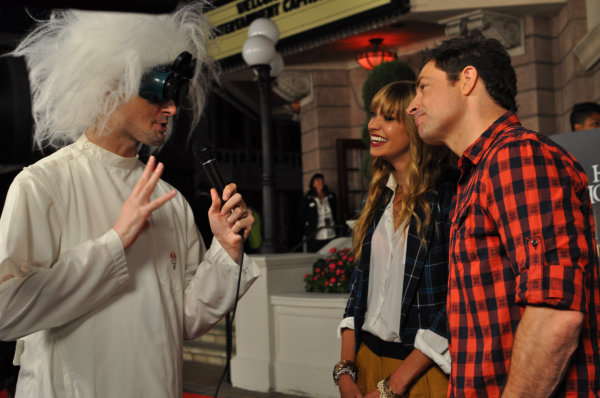 Doc has a nice time chatting with two of Chucky's newest victims: Maitland McConnell and Brennan Elliott.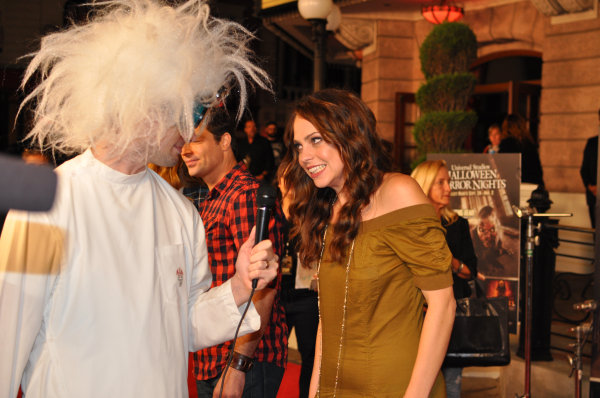 And here's the heroine who will be going to battle against Chucky in a wheelchair in Curse of Chucky, Fiona Dourif.
And she also happens to be the daughter of Brad Dourif, the voice of Chucky! Keen!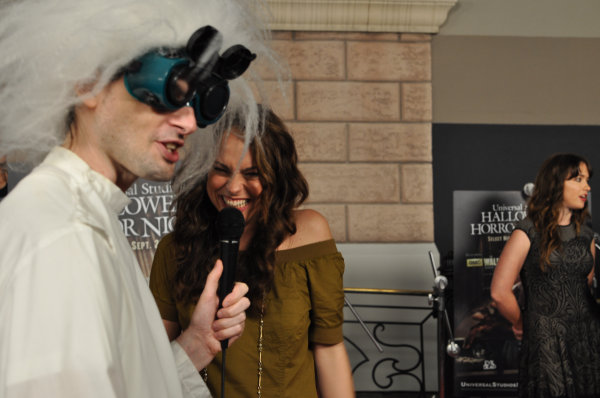 And yes, she scares easily.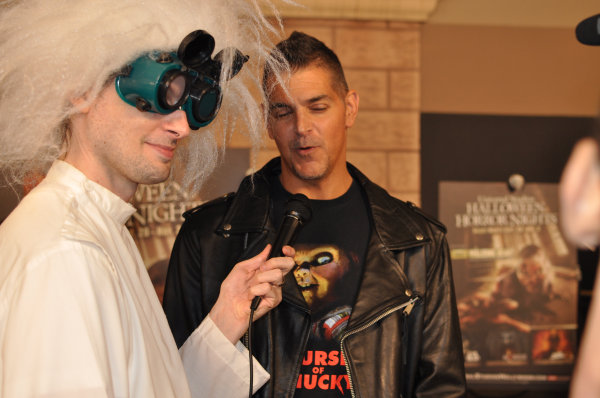 And here's the man behind the Child's Play films, Don Mancini!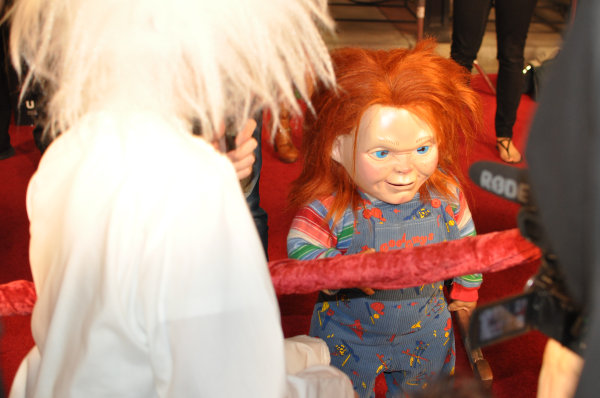 So nice of Chucky to show up and say hi... without trying to murder anybody. I guess he really is one of the Good Guys!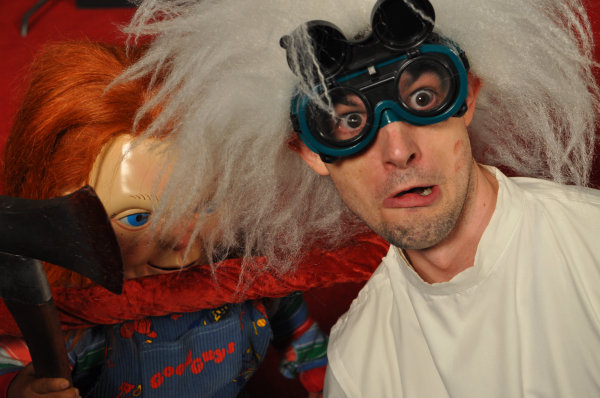 Perhaps I spoke too soon.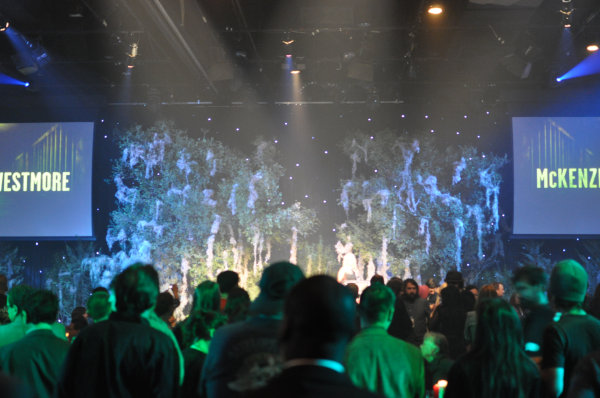 Everybody then heads inside as McKenzie Westmore hosts the Eyegore Awards with a creepy tree backdrop.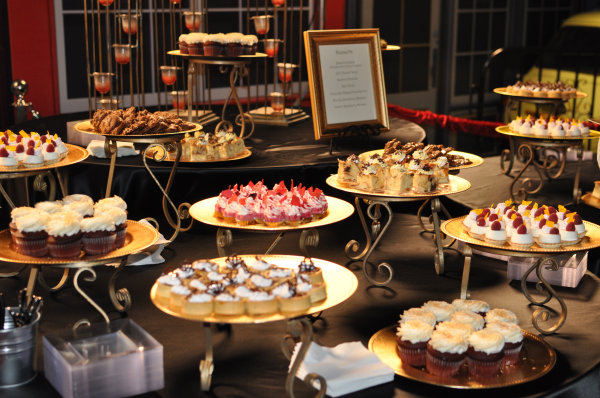 And you wonder why Doc Mock always wants to dive into the hors d'oeuvres. *drooool*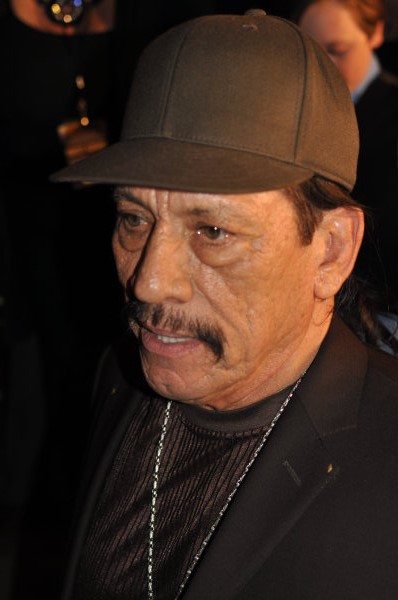 Danny Trejo shows up to experience his own maze - El Cucuy: The Boogeyman!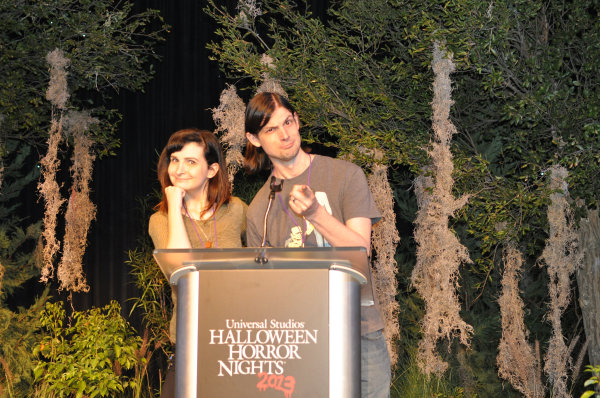 Should Re and I host the Eyegore Awards next year? Clearly.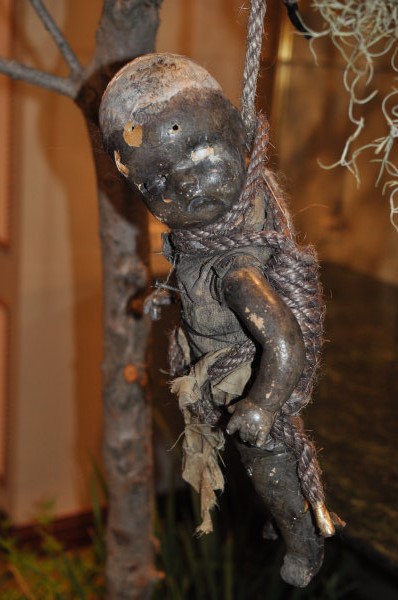 Hmm... I'm sure that's a good omen to kick off Halloween Horror Nights.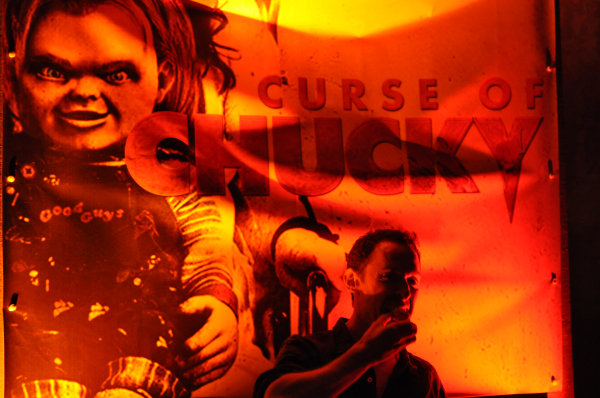 Our pal Brian isn't going to let the fear of Chucky prevent him from eating cupcakes.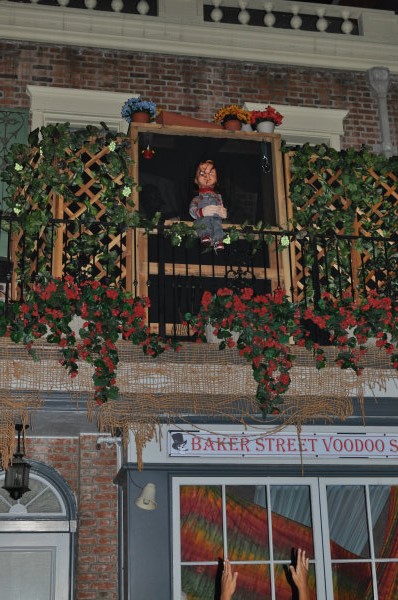 Chucky had his own little "scare zone" where he sat up on a balcony and
used a vicious verbal onslaught to harass anybody who dared to walk by.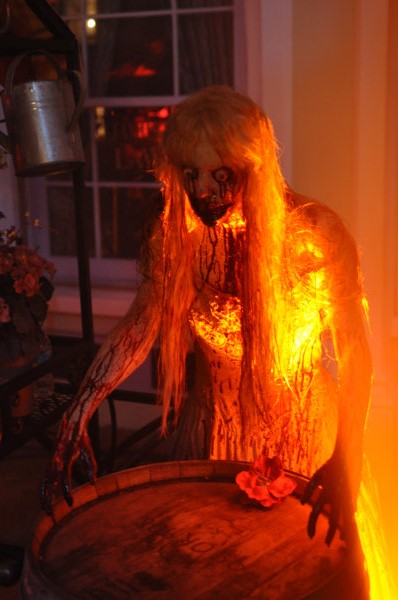 She really likes her barrel. I think I'll let her keep it.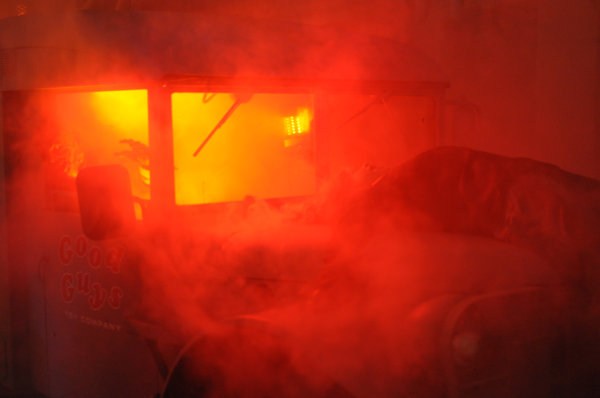 This Good Guys truck might have some electrical issues.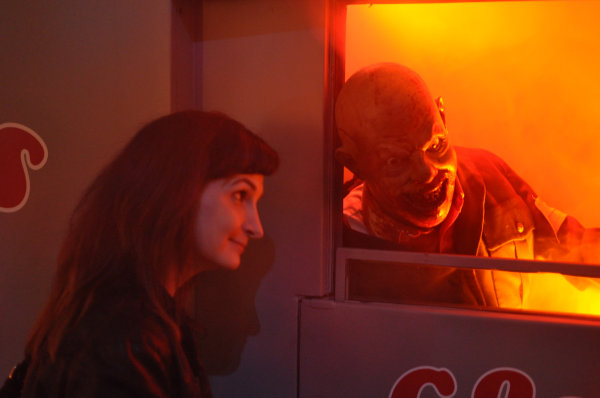 At least Re made a new friend...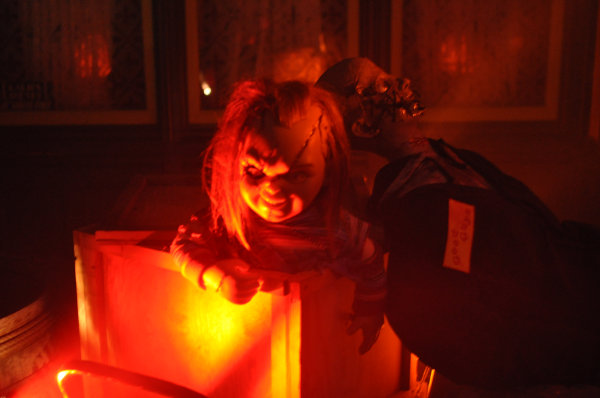 ...and so did Chucky.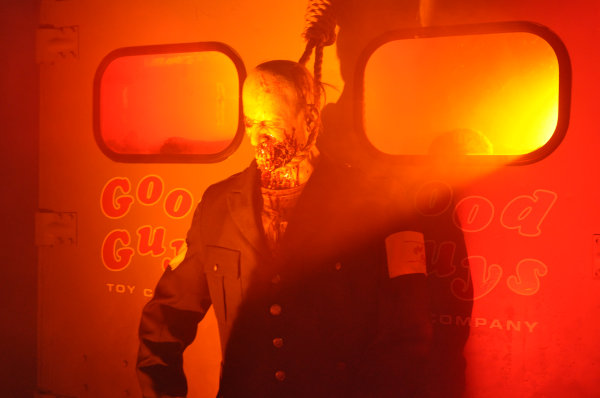 Good Guys!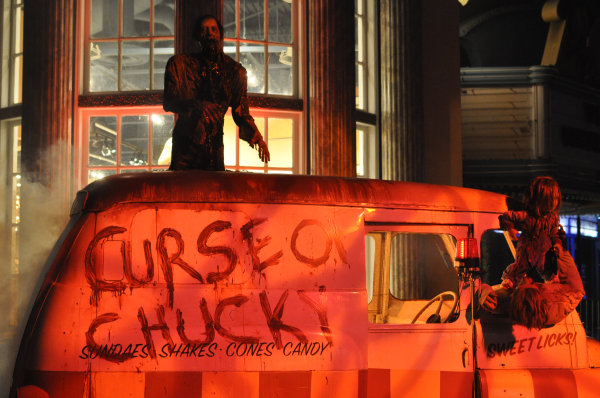 Writing your movie in blood on an ice cream truck? Now that's guerilla marketing!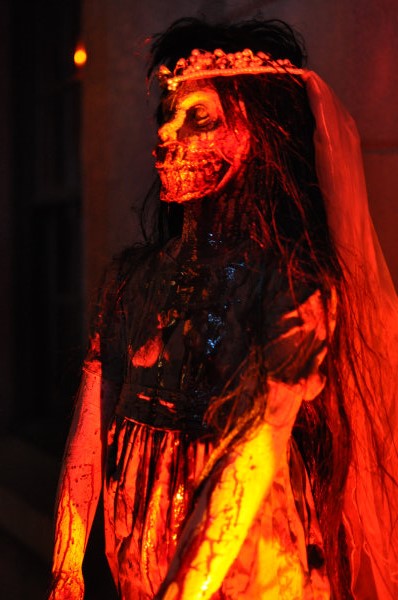 What a lovely bride.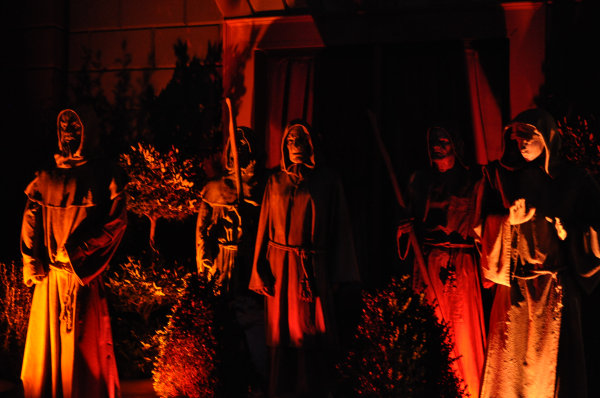 How nice! They wanted me to join their cult club!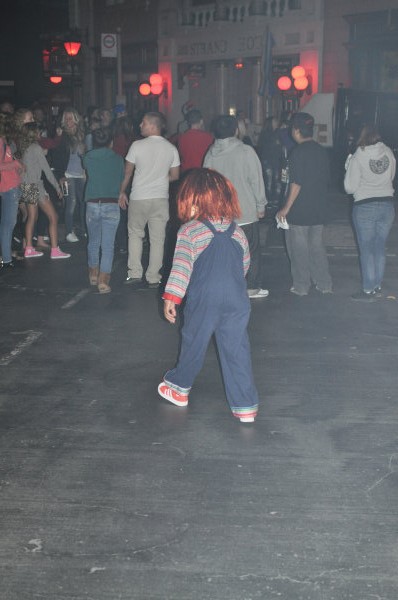 None of them realized Chucky was sneaking up from behind until it was too late.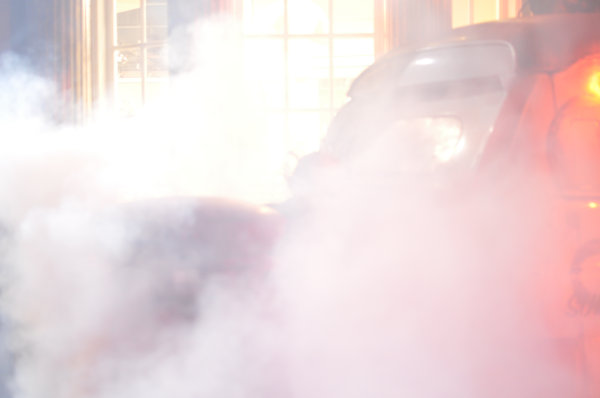 Either Chucky made them all explode, or my camera couldn't handle the insanely bright light: You make the call!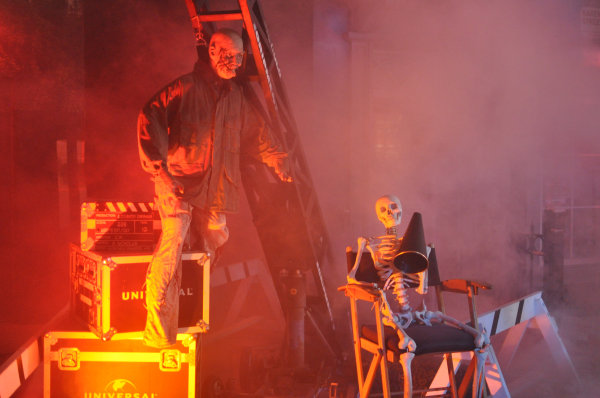 Wanna work in Hollywood? It just might kill ya. Now let's head into our first maze of the night: El Cucuy: The Boogeyman!
There's still more Halloween Horror fun to see!
Click here to continue onward to page 2!