by: -RoG-
...CONTINUED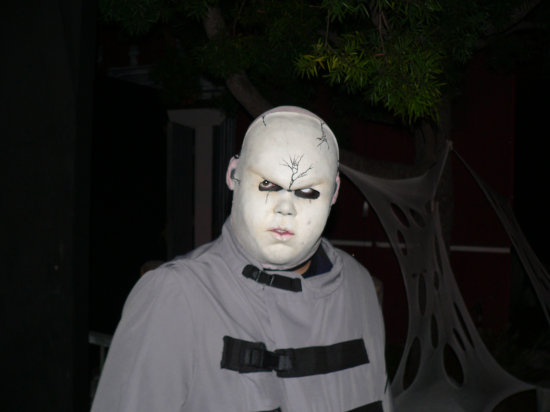 Doll man apparently escaped from the factory.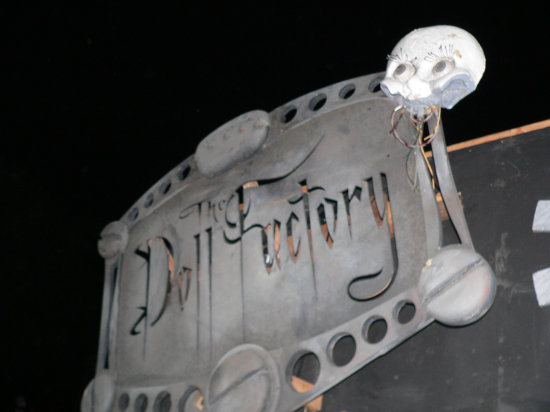 Into the Doll Factory we go.

Nice decor!

I'm not quite sure what was going on here, but I believe some kind of doll demon attacked my cell phone.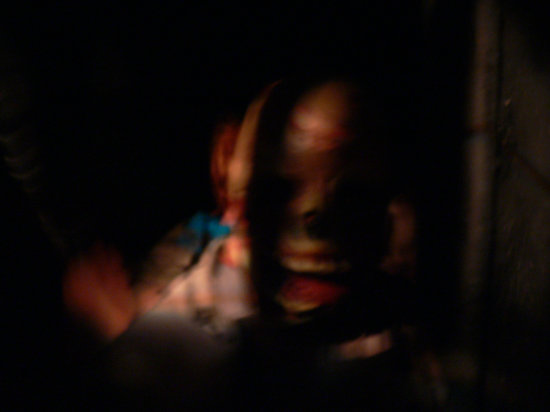 What're you smiling at?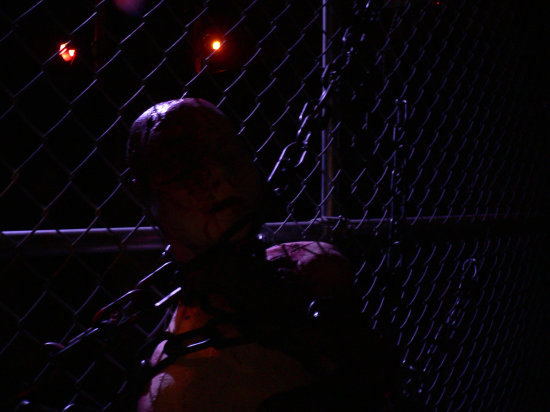 Chained to a chain-link fence. Sucks to be you.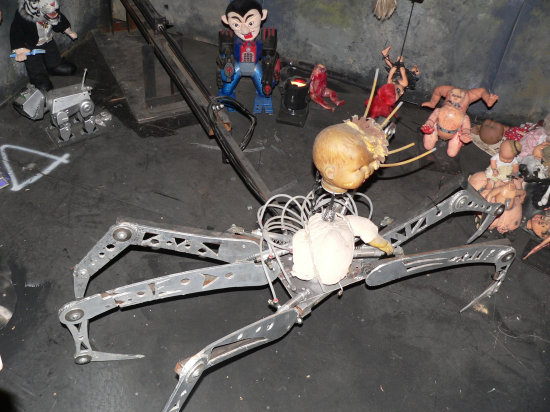 I think this is a scene from Toy Story.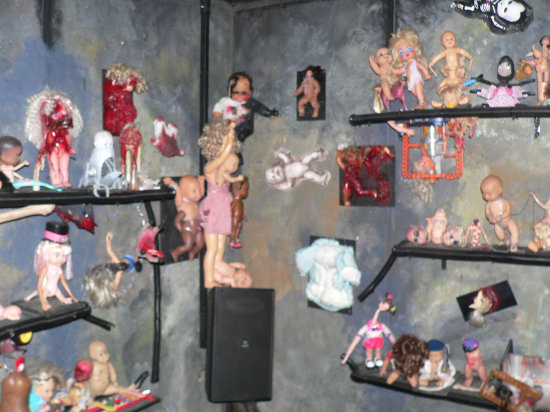 The doll collection that every little girl dreams of owning.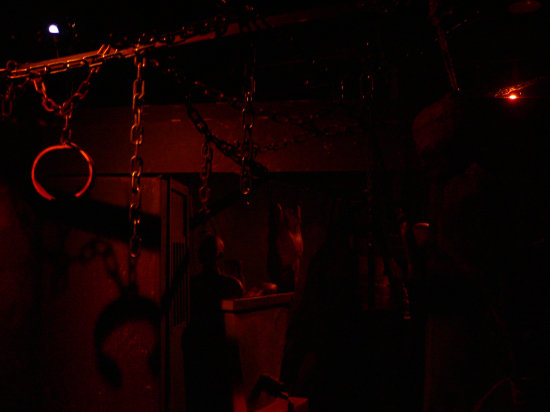 S&M sure is spooky.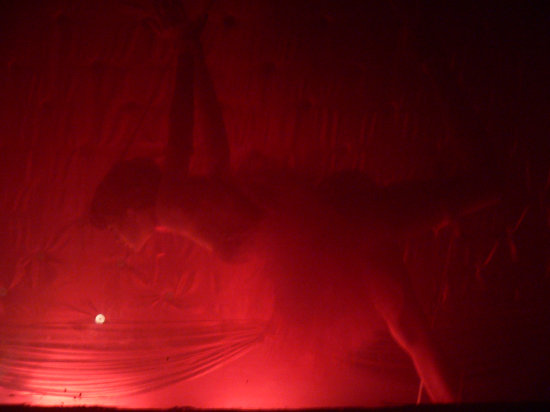 This was a pretty eerie sight to walk by. Looked as if she was suspended in a vat of red liquid.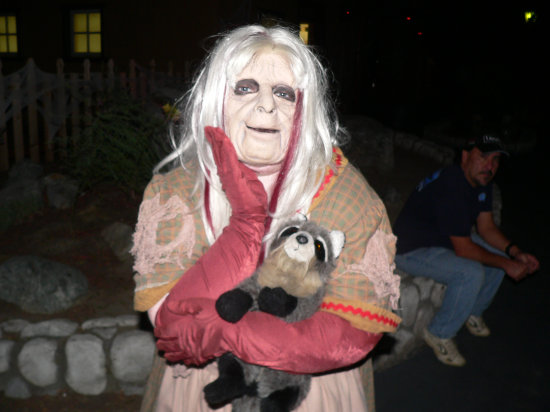 Forget "Crazy Cat Lady"... "Crazy Racoon Lady" has her beat.

Halloweeny prizes you can win by simply spending $234987235 trying to get a basketball to go in through the fixed hoop.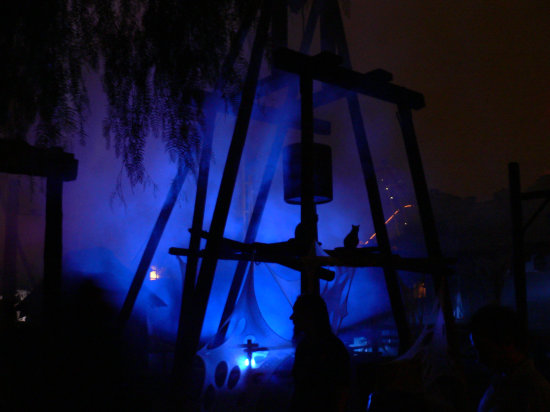 It's all about the lighting, folks.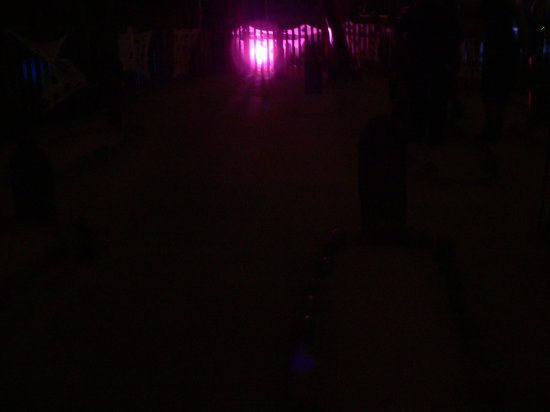 Ok, this cemetery was a bit too dark.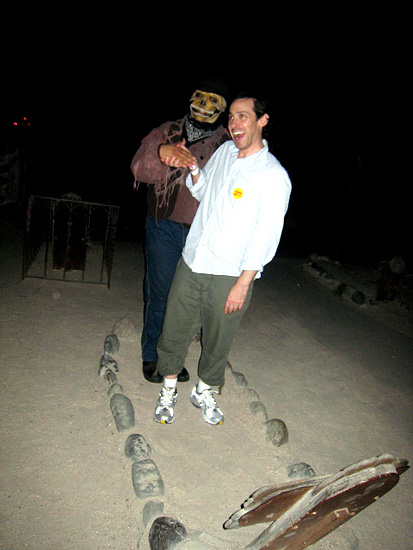 That's more like it! As you can see, the ghouls in this cemetery were quite friendly.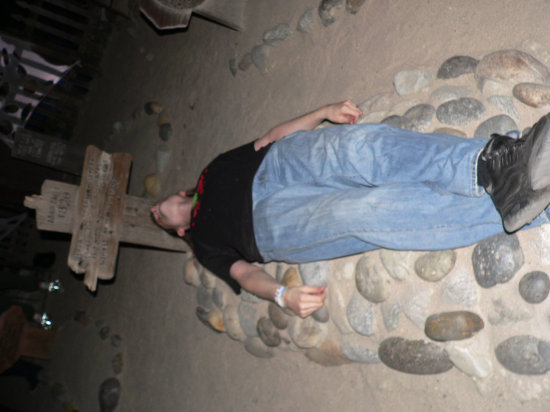 And I got in a quick dirt 'n rocks power nap.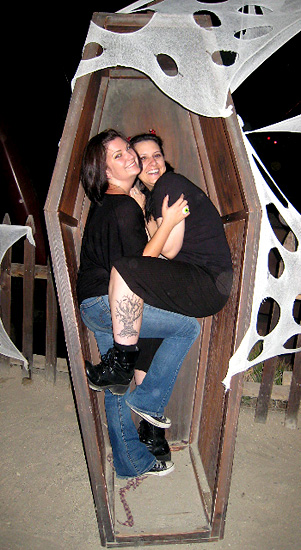 A coffin built for two!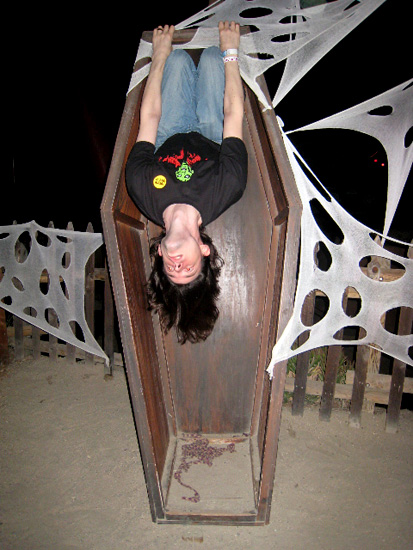 Or a coffin built for one if you're a jackass like me who enjoys hanging upside-down like a friggin' bat inside of 'em.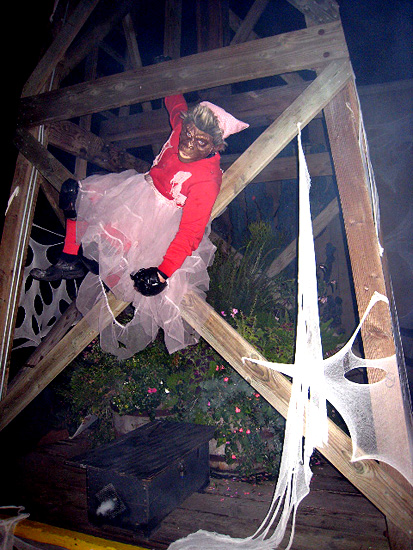 Pretty in pink!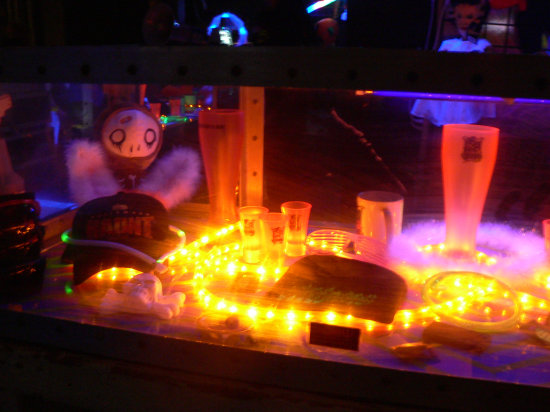 The lights really make the merchandise look far more desirable.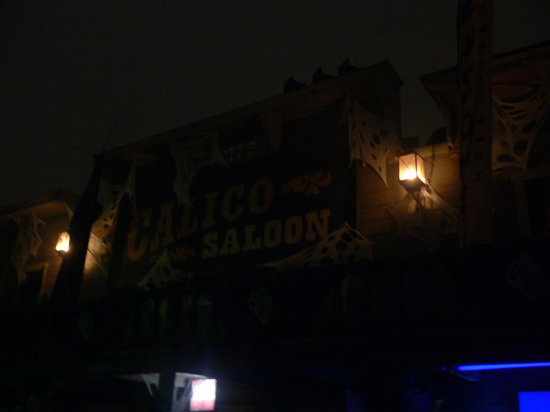 The old Calico Saloon.

I loved these illuminated Halloween balloons...

I must've stood underneath them for a solid five minutes. Such a cool view.
There are more Knott's Halloween Haunt pics to see!
Click here to continue onward to page 5!