by: -RoG-
(12/21/11)
...CONTINUED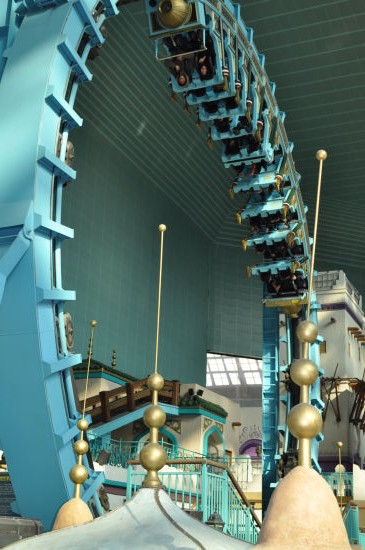 After the prism room, we made our way out of the maze and people whirled by on this indoor roller coaster.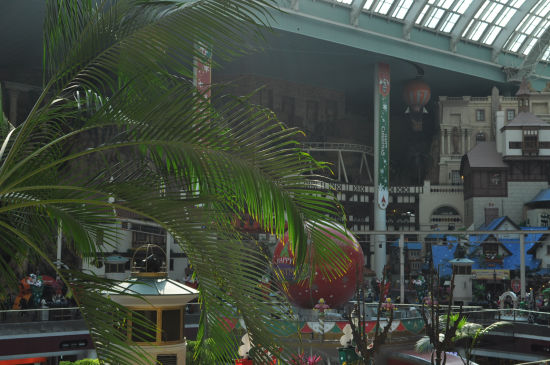 Off in the distance, we noticed there were hot air balloons you could ride on for a full 360 degree scenic tour of Lotte World.
(And no, they weren't real hot air balloons.)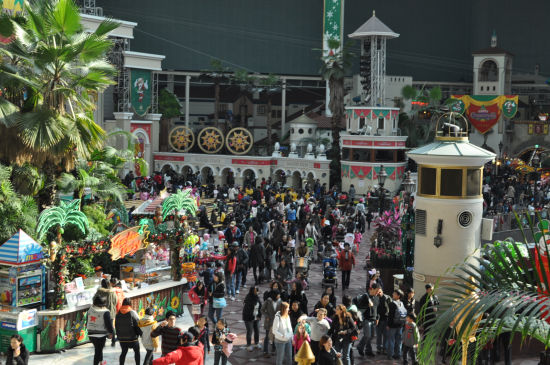 It may have been the middle of the week, but Lotte World had no shortage on crowds.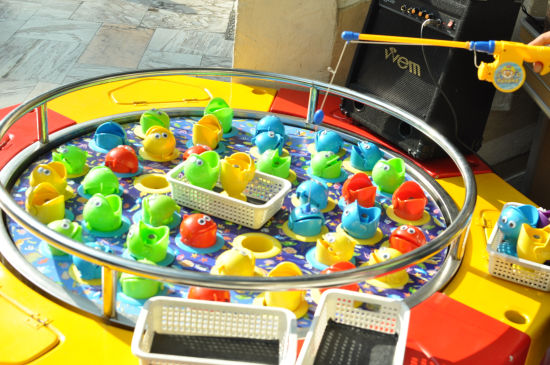 Go fish.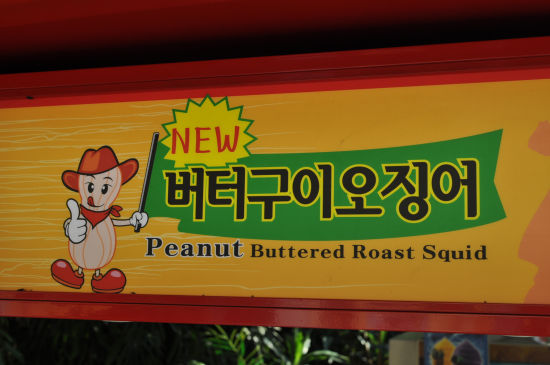 Generally speaking, when I'm at an amusement park, I prefer treats like cotton candy or funnel cakes.
At Lotte World, however, you can partake in peanut buttered roast squid. Who wants some?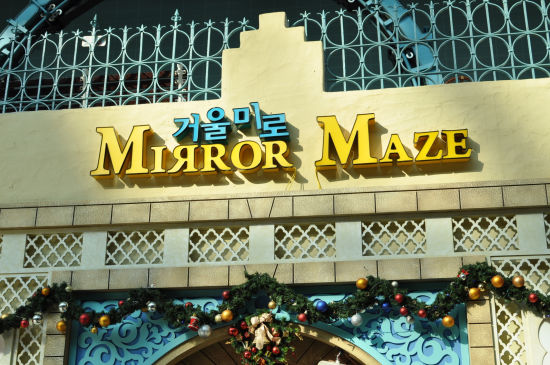 A mere mirror maze simply cannot compare with the Third gate-Chamber of Secret.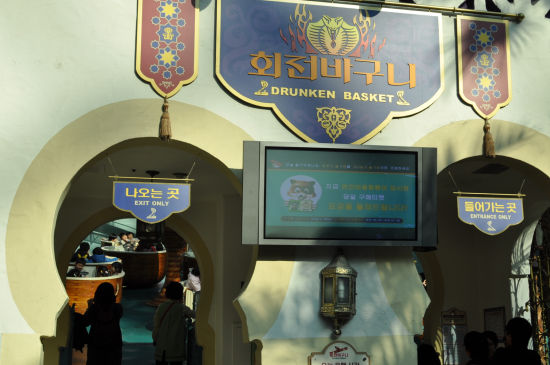 A classic spinning teacup ride sounds so much cooler when it's called the Drunken Basket.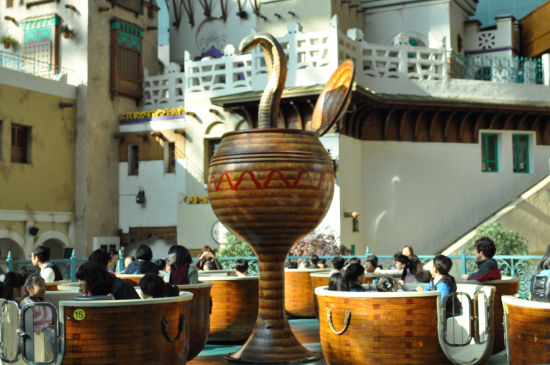 So that's why it's called the Drunken Basket... you'd have to be drunk to ride near a huge cobra.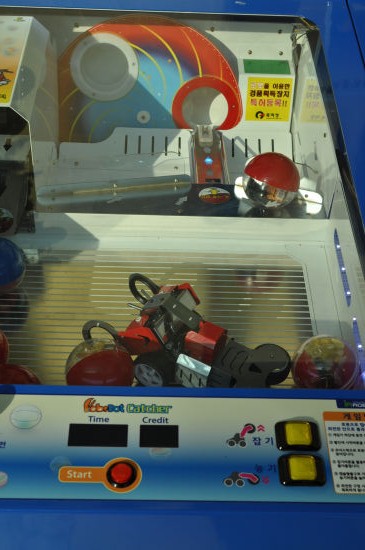 Strange little game where you direct a remote-controlled car to push a prize out.

Out of the blue, a ton of girls dressed in Santa suits appeared on a nearby stage and began to play some holiday tunes...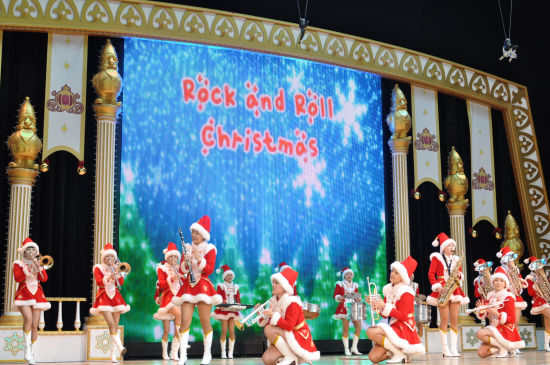 Rock and Roll Christmas!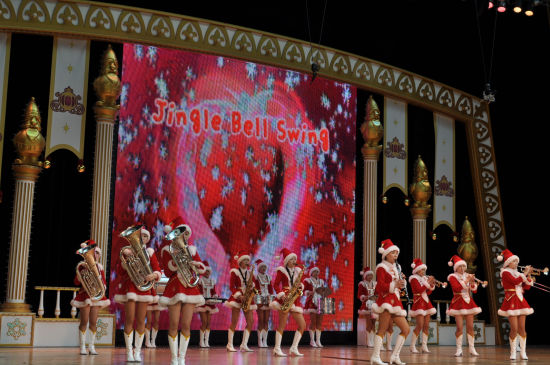 Jingle Bell Swing!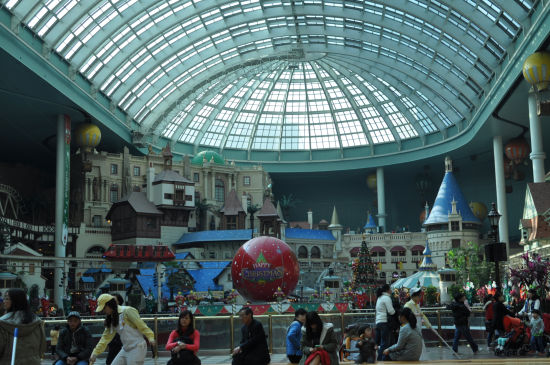 Another view of one end of Lotte World including large "Happy Christmas" ball.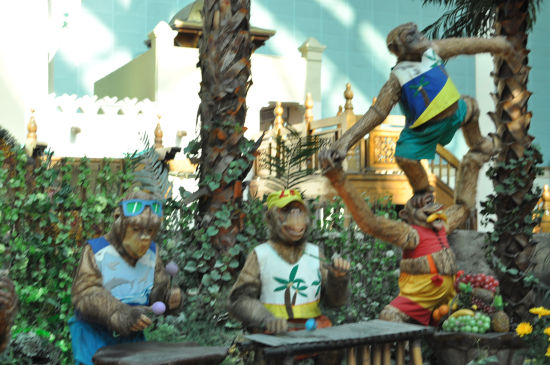 Monkeying around.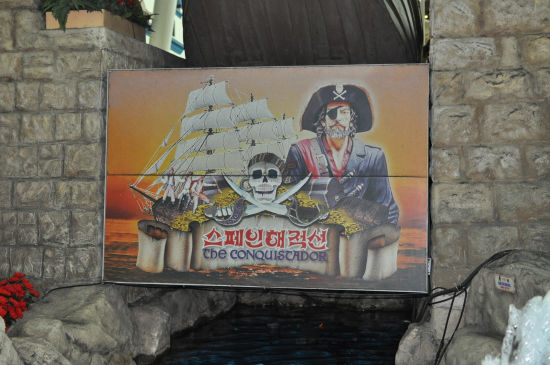 The Conquistador swings people back 'n forth on the high seas.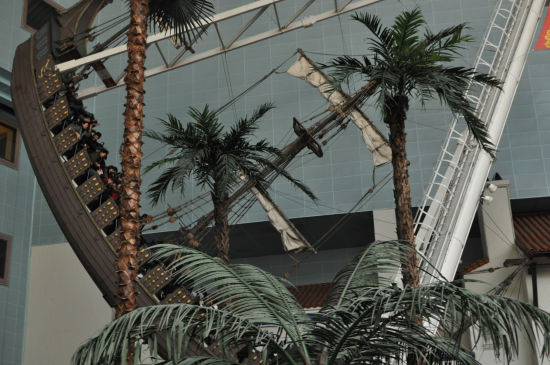 Thar she blows!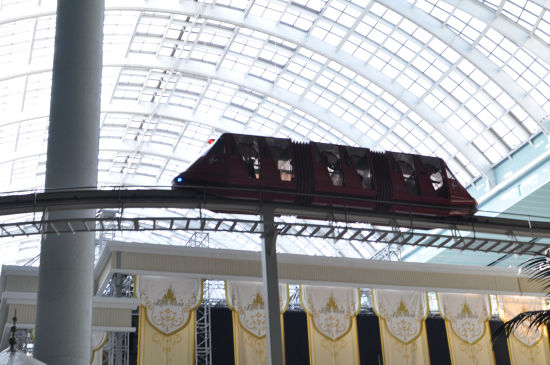 One of the indoor monorail trains passes by.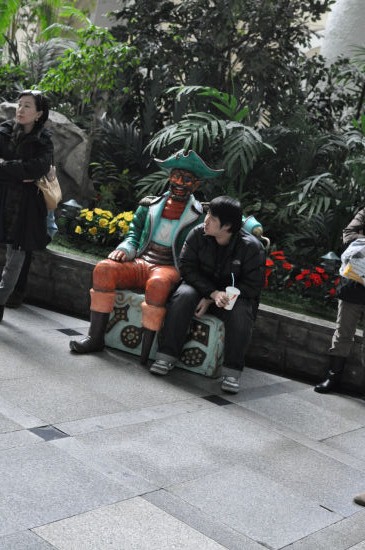 Looks like he made a pirate pal.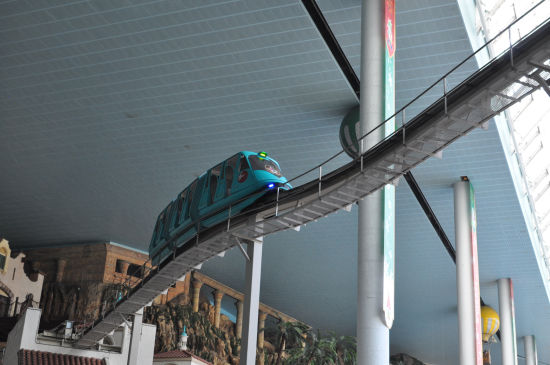 Another monorail train.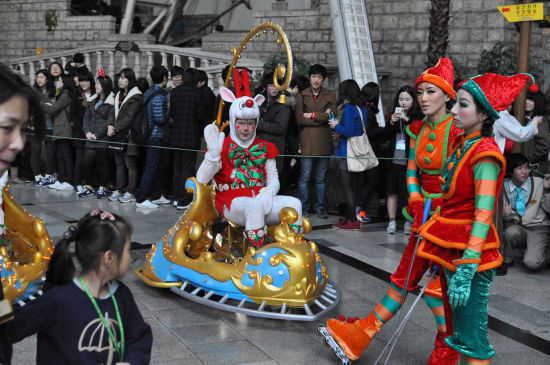 Suddenly, without any notification on the overhead speakers or anything, a Christmas parade started up right
where we were standing. Elves on roller-blades, mice in ornate go-karts... oh this is gonna be good.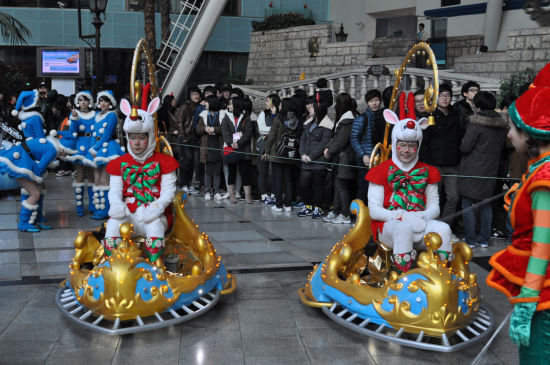 Dear Santa - this is what I want to do a daily commute in.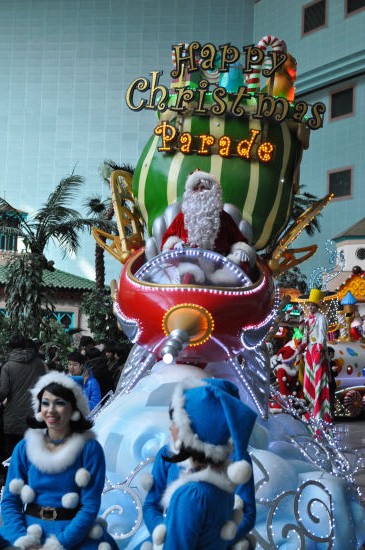 The Happy Christmas Parade is here and Santa Claus has a frickin' laser on it!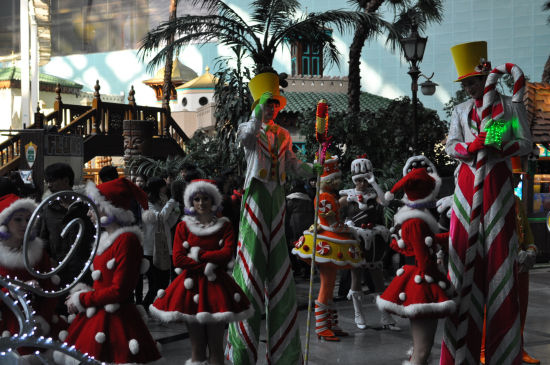 More elves and random Christmas characters, including some guys on stilts with large candy canes.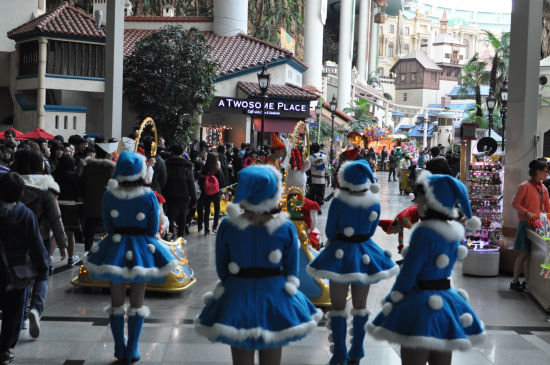 I guess they're making sure that people avoid Santa's laser.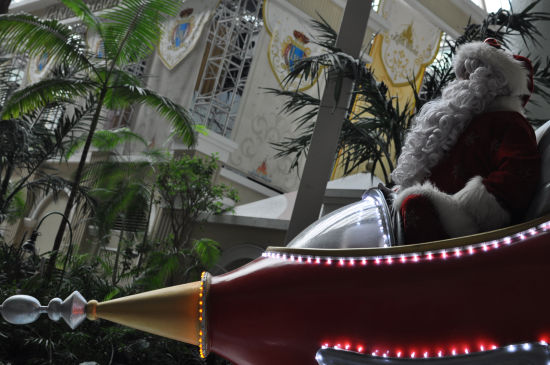 Holy crap, Santa is using some seriously advanced technology to make his annual delivery of gifts.
And now, before more photos, here's some of my footage of the Lotte World daytime 2011 Christmas parade.
There's still more madness from Lotte World to see!
Click here to continue onward to page 3!