by: -RoG-
(12/21/11)
...CONTINUED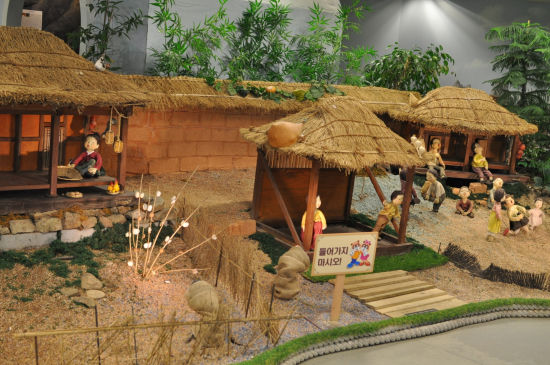 There were also some miniature villages you could walk through in there.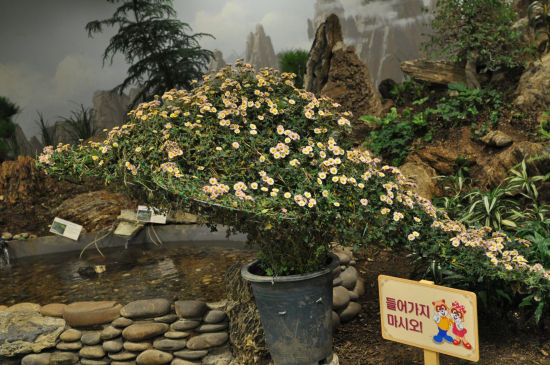 Complete with little streams flowing through them.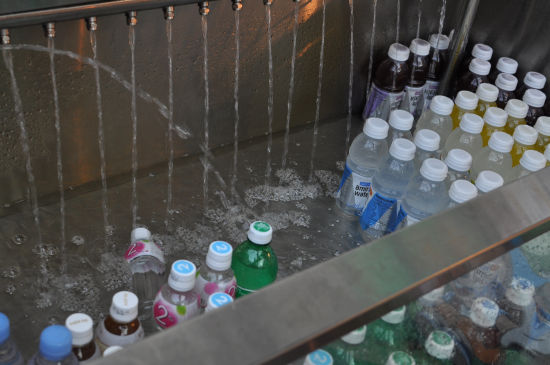 Who needs ice?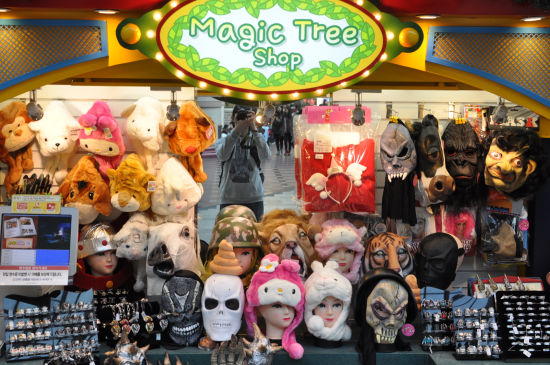 I like how the Magic Tree Shop has a combination of adorable and horrifying items for sale.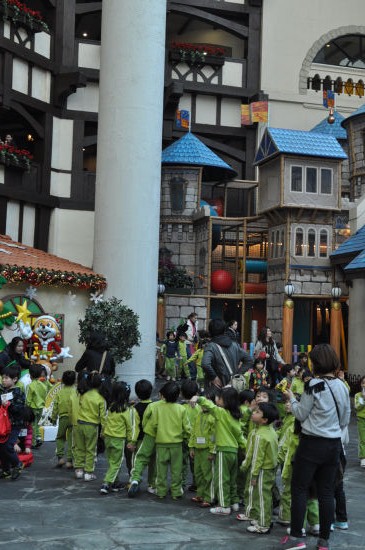 Well, that's one way to not lose track of all your kids.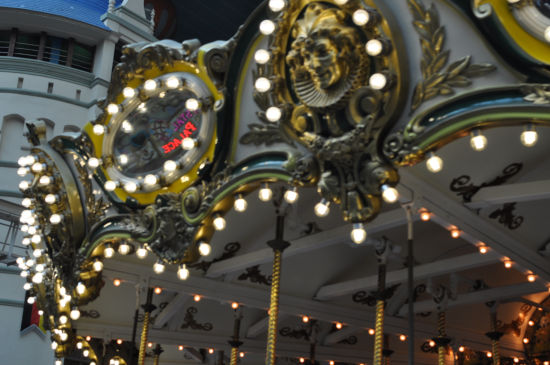 An ornate merry-go-round.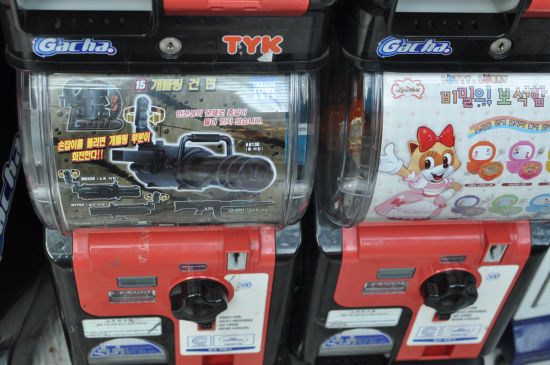 You know how you can go to a grocery store and spend a quarter to get little toys in a plastic capsule?
Yeah, you can do that here too, only here you can get automatic weapons.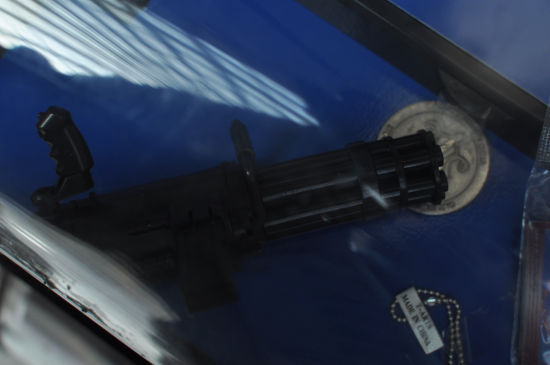 Including this minigun.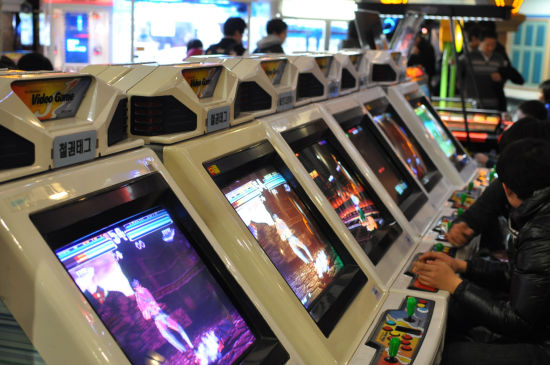 Yep, they had candy cabinets abound too for the arcade enthusiasts.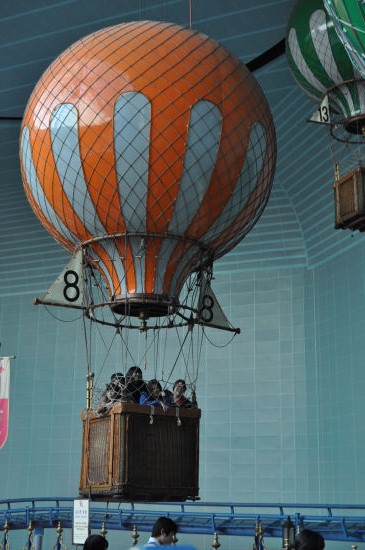 Care for a balloon ride?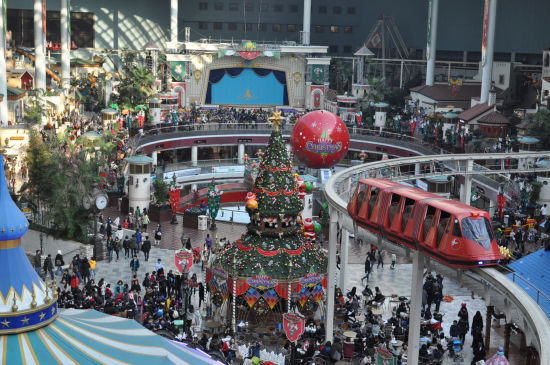 More fantastic views of Happy Christmas time at Lotte World.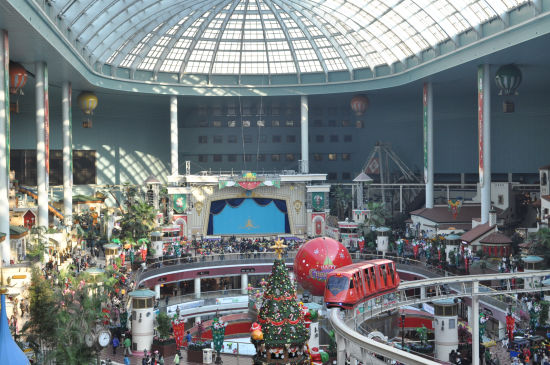 And more balloons circling the place.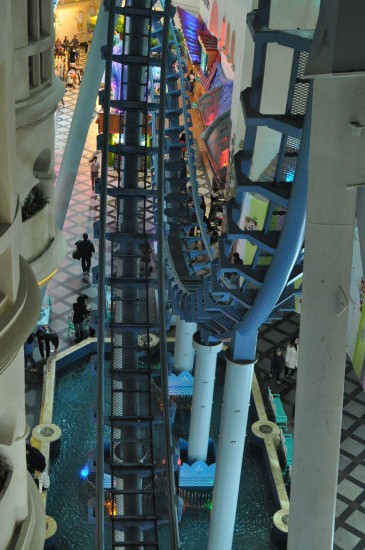 Roller coaster tracks crammed into every little nook & cranny.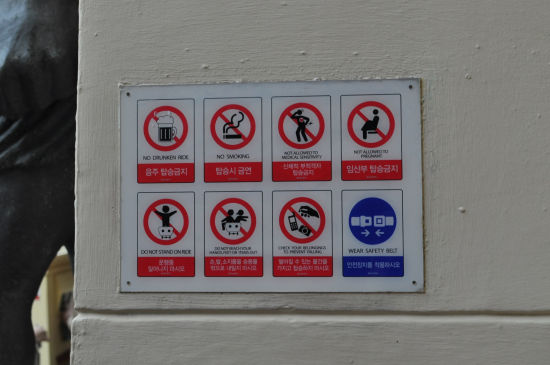 Looks like some important safety warnings... let's take a closer look.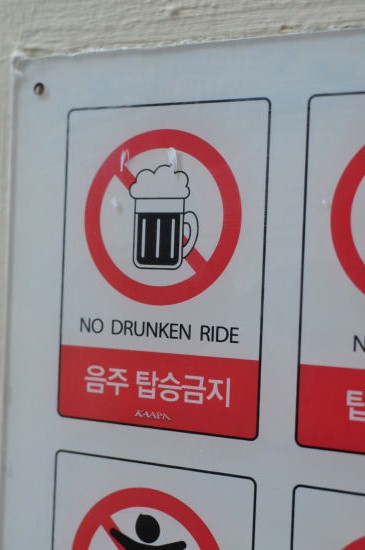 Tell that to the people on the Drunken Basket!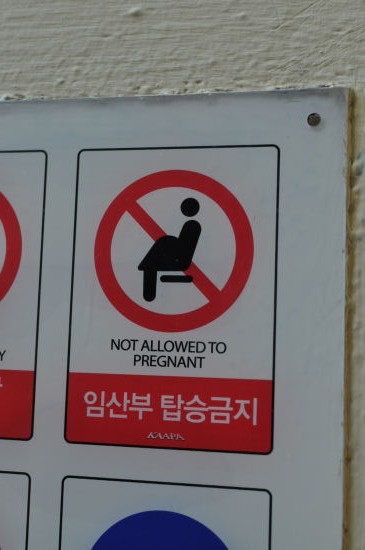 Remember the rules everybody: NOT ALLOWED TO PREGNANT.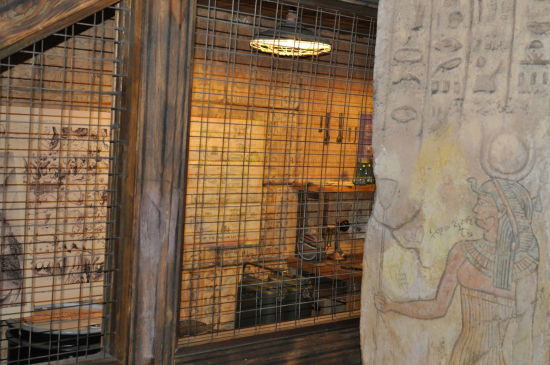 Making our way towards the Pharaoh's Fury ride.

Look! Those must be genuine hieroglyphics!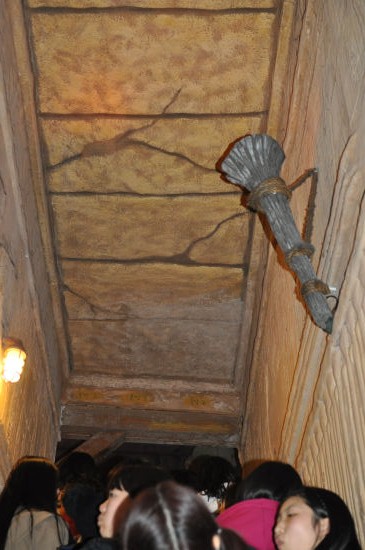 Waiting in a crowded corridor.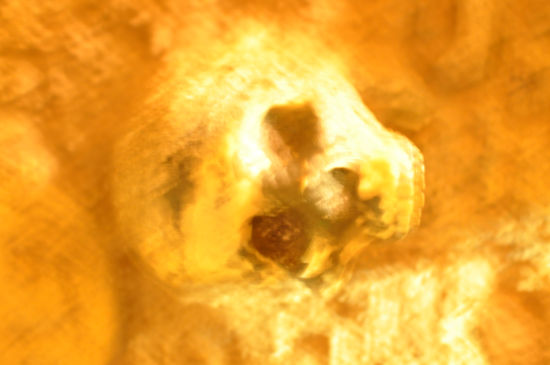 I tried taking a photo of a skull in the wall and my camera went berserk. I blame the curse of the mummy.
There's still more madness from Lotte World to see!
Click here to continue onward to page 5!