by: -RoG-
A few months ago, we decided to take our first-ever road trip down to Mexico with some friends. I'm sure many of you saw our little day trip down to Olvera Street here in Los Angeles, but it was high time that we experienced the real deal. So we loaded up the car with all the bottled water we could carry and started heading South of the border towards our final destination: Ensenada, Mexico.
Between the 2010 San Diego Comic-Con and moving into a new place, I've been absolutely swamped over the past few months, but here are the photos from our trip to Mexico as promised. Better late than never, right? Personally, I can't think of a better way to say adios to the 2010 summer season here on I-Mockery. Enjoy!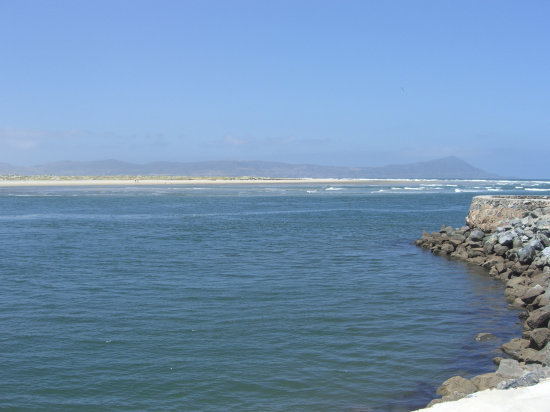 While the drive down into Mexico was filled with wrong turns and unease (ie: going through Tijuana, passing
guards with machine guns, seeing wild packs of dogs all over the place etc.), our destination in Ensenada
was pretty damned nice looking. Great scenery indeed, but we all wanted to go check out the town itself.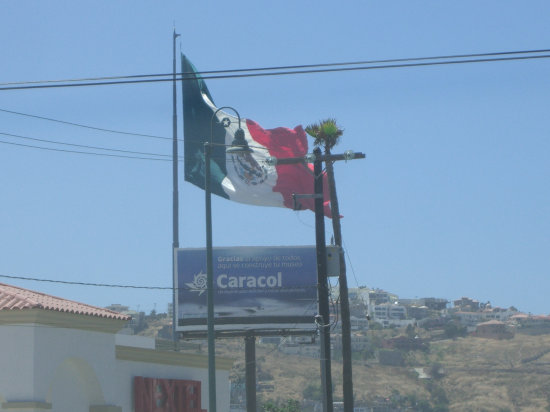 The photo doesn't really do it justice, but this was one huge friggin' flag. Viva Mexico!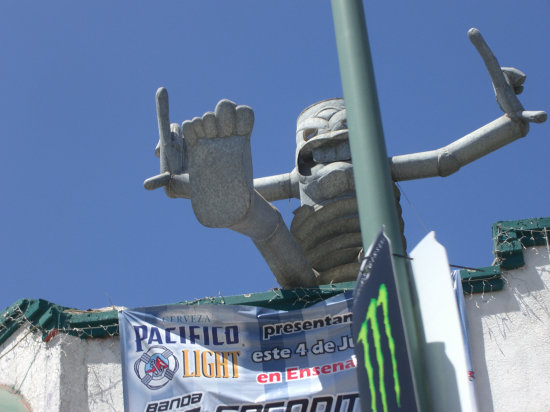 I'm all about tiki statues doing balancing acts on rooftops. The world needs more of 'em.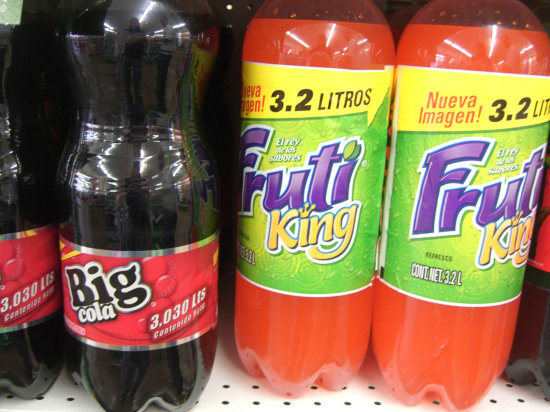 Naturally, I had to check out one of their dollar stores to see what crazy products they had.
I'm pretty sure these Fruti King and Big Cola bottles could quench your thirst for a year... and give you insta-diabetes.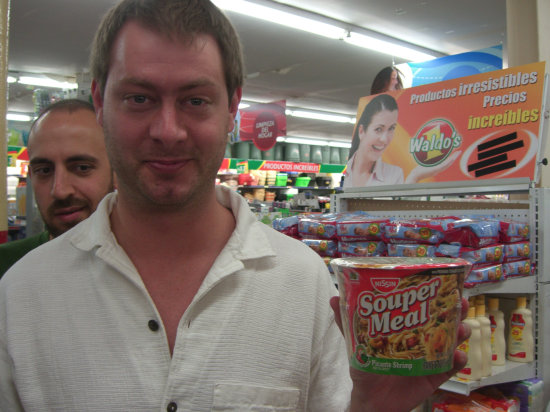 My buddies Nort and George admire a SOUPer Meal! At only one dollar, that's a SOUPer deal!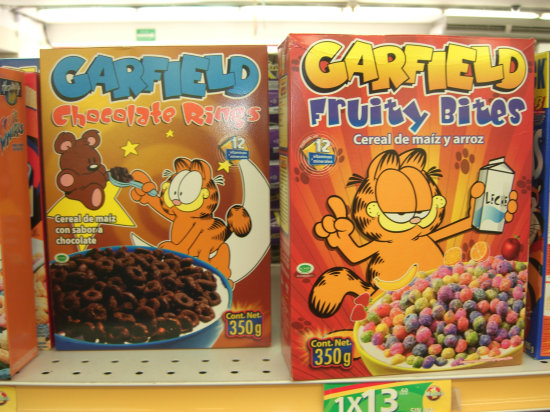 Shouldn't Garfield's cereal look like lasagna?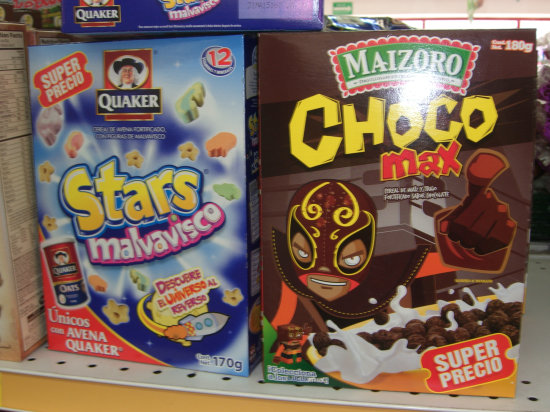 Stars Malvavisco look tasty 'n all, but they can't hold a candle to Choco Max, defender of chocolaty breakfast freedom!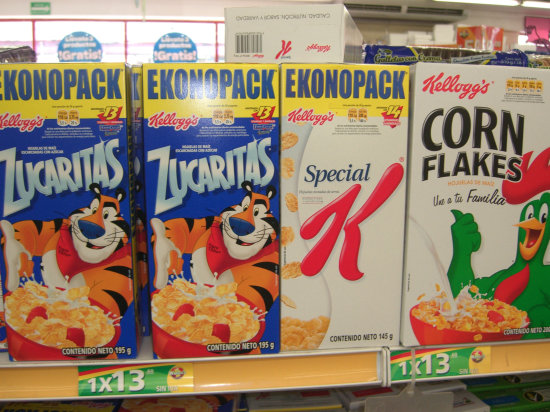 I will forever refer to Frosted Flakes as "Zucaritas" from this point forward.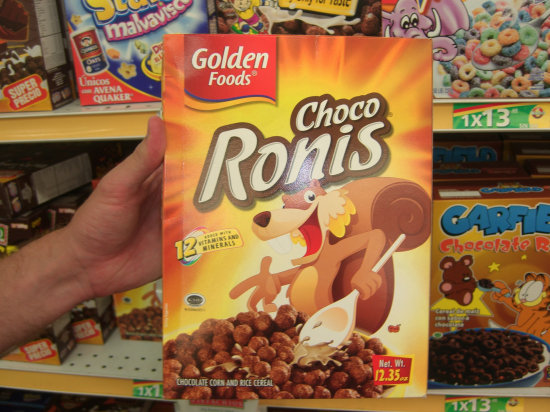 Choco Ronis!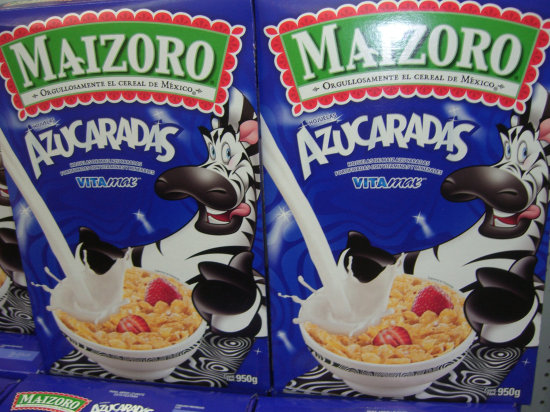 Nothing sells cereal like an overenthusiastic zebra.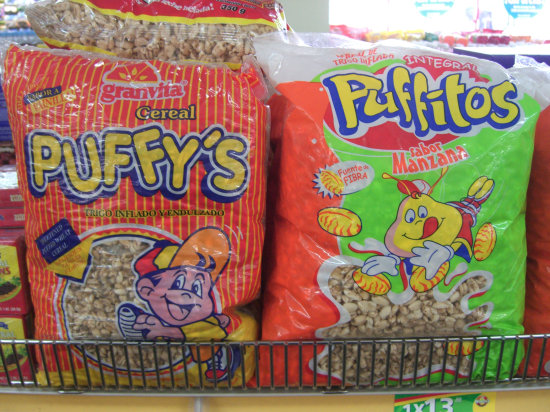 Ahhh, generic brand cereals... Puffy's and Puffitos.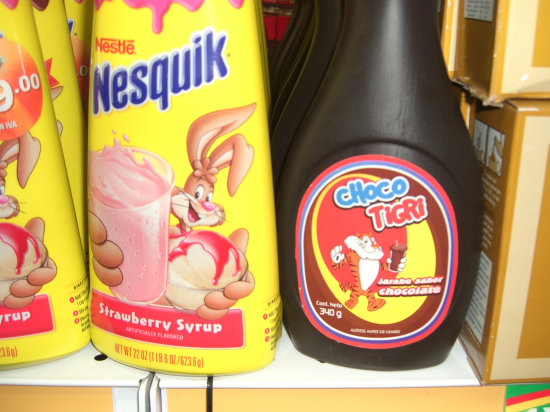 Who in their right mind would drink Nesquik when they can harness the power of Choco Tigri?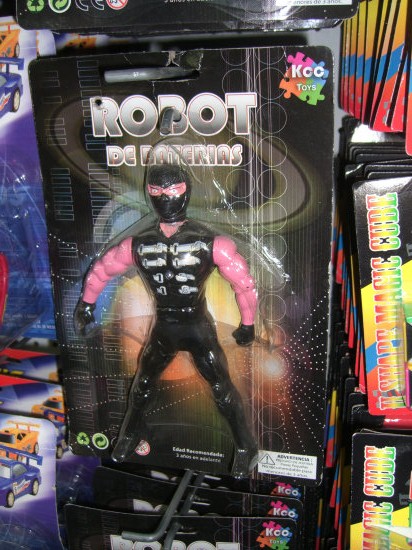 This is not a ninja. This is a robot.
Everything about Robot De Baterias is awesome.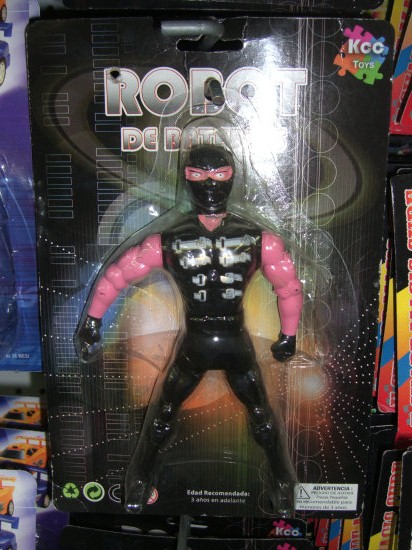 EVERYTHING.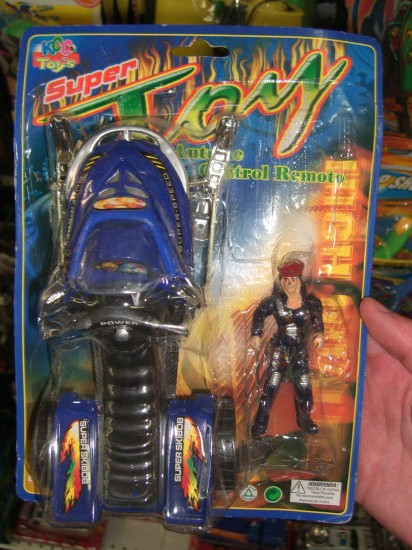 You know what I really like about Super Toy?

It's the quality craftsmanship that went into making a realistic human face, complete with green mustache.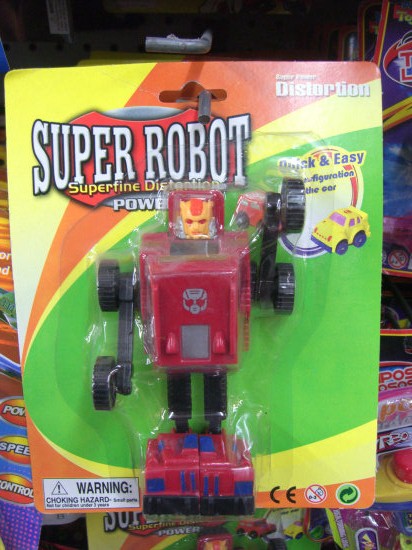 Distortion the Super Robot always wanted to join the Autobots, but they just couldn't take him seriously.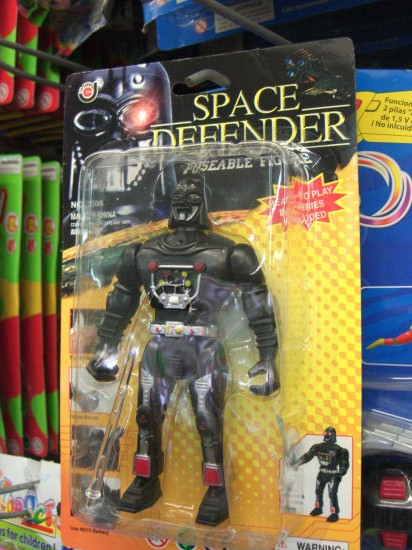 Gee, the name is different, but where have I seen this guy before? Oh right... HERE.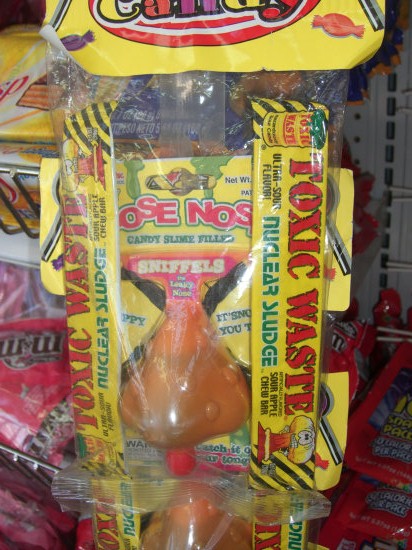 Hose Nose dripping booger candy and Toxic Waste Nuclear Sludge taffy. Yummy!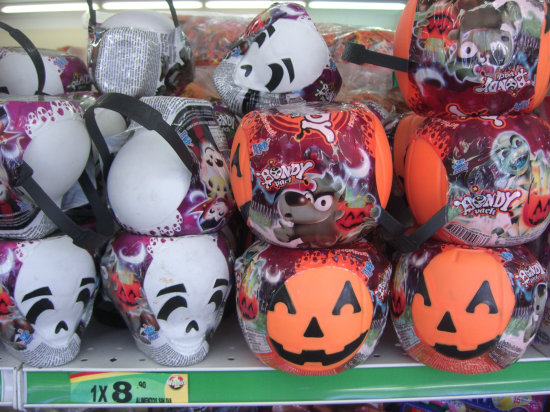 You see that? These guys know how to start getting prepared for Halloween way in advance!
Wait, what's that? These are expired leftovers from Halloween last year? Nevermind.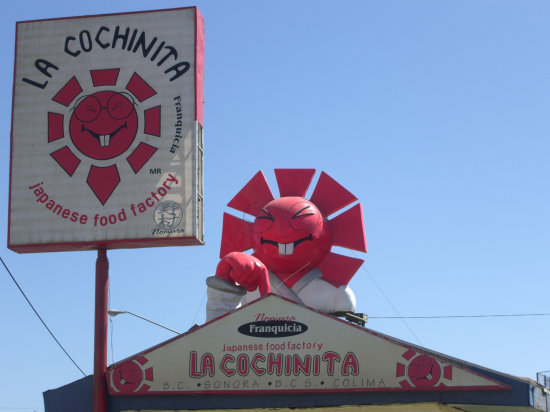 That's not racist at all.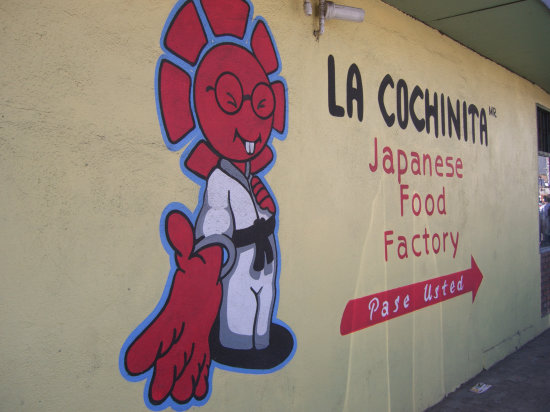 And he has a black belt too... of course!
There are still many more
photos to see from our Mexico trip!
Click here to continue onward to page 2!