by: -RoG-
Last year, I attended the innaugural Midsummer Scream 2016 Halloween festival down in Long Beach. It was awesome seeing so many Halloween fans coming out to celebrate the season, even though it was only July at the time. Well, it would appear that the Great Pumpkin was pleased with their performance last year, for Midsummer Scream has returned once again with another huge batch of all the things that make Halloween great - monster masks, spooky artwork, gory props, horror toys, sfx workshops, and haunted attractions.
For those of you who couldn't attend, I snapped tons o' photographs while I was there to help give you a sense of what it was like. The following is a collection of photos from the 2017 Midsummer Scream Halloween Festival on July 30th. Enjoy!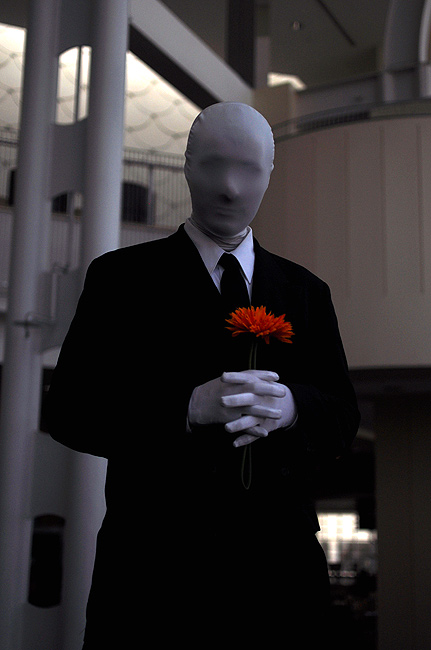 How nice of them to have Slender Man greet me upon my arrival.

R2-D2 dressed up as a sheet ghost? I like it!
It's almost as good as the R2-BOO Halloween figure from last year!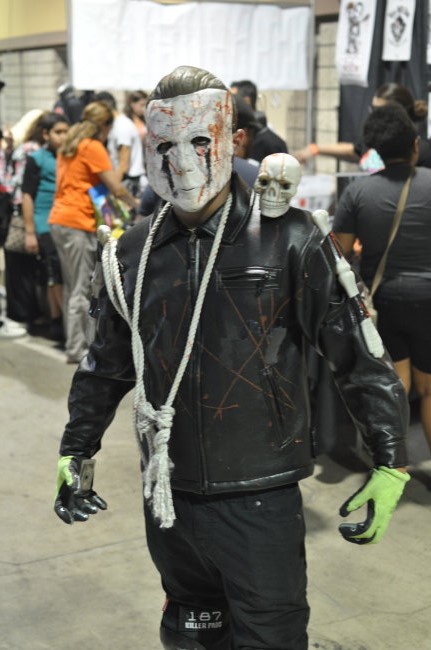 It's like Michael Myers and Ghost Rider had a kid.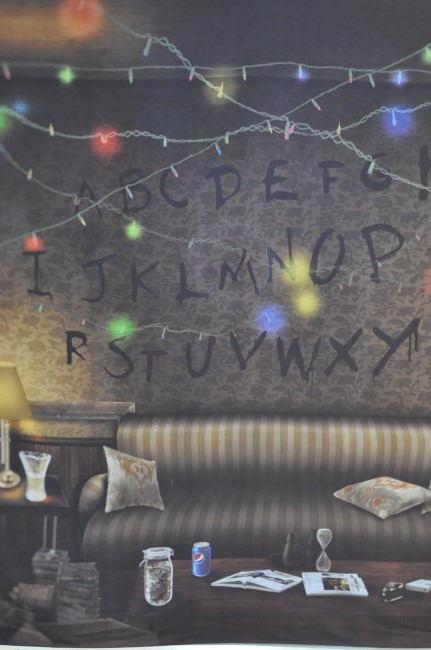 Come on! If you're going to display a bootleg Stranger Things backdrop
graphic, at least have a Pepsi can from the correct decade!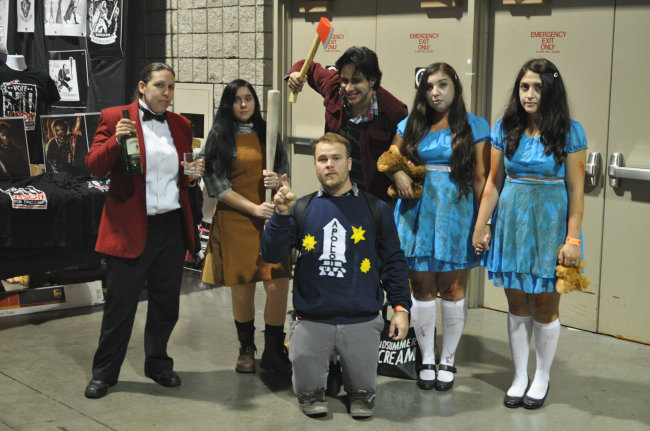 All work and no cosplay makes Jack a dull boy.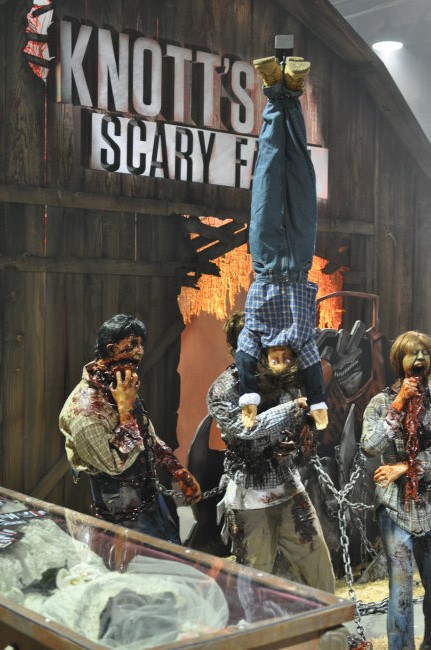 Knott's Scary Farm is ready for the season.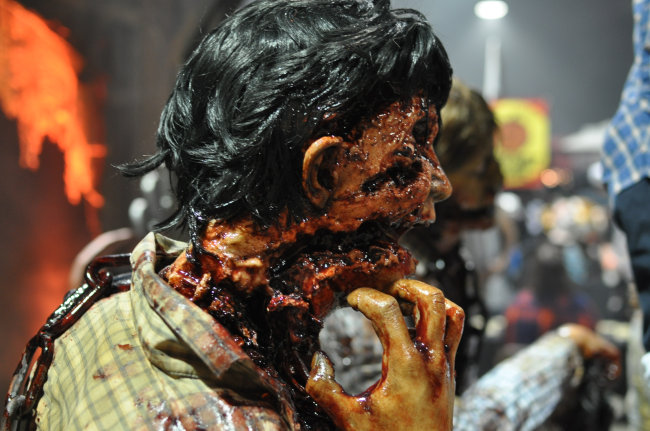 Medic!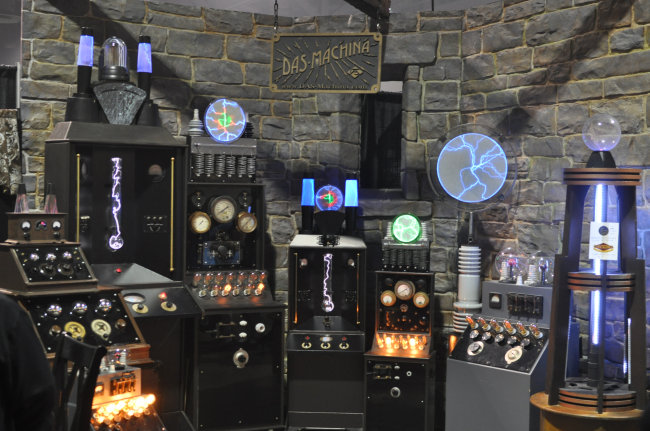 I still want to live here.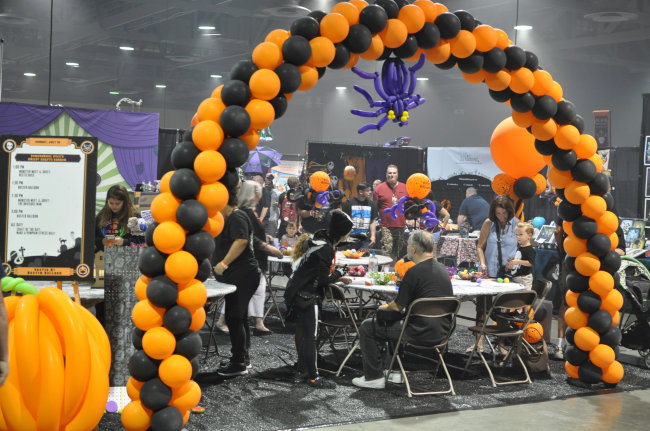 Halloween balloon crafts for kids galore!

Pumpkin Stress Balls ready for the making!

I don't even need to squeeze these; just looking at 'em makes me feel less stressed.

The crazy, multi-eye balloon bat!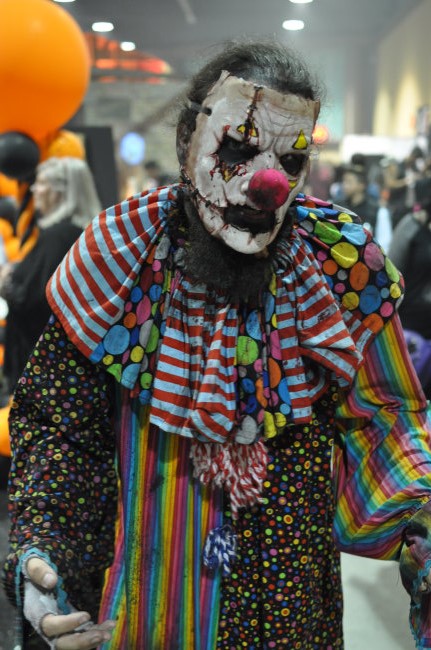 Frowny clowny needs a balloon too.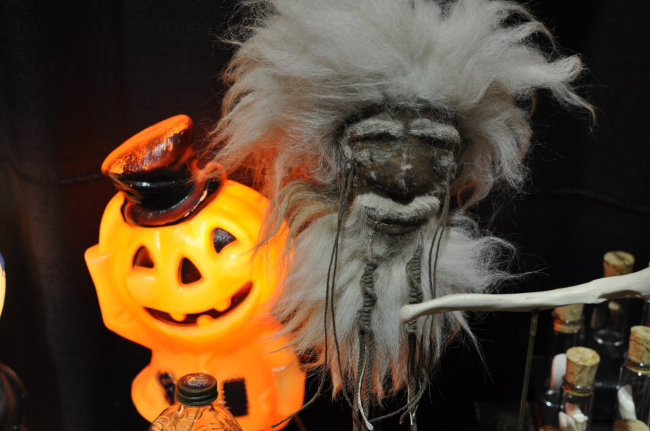 Shrunken heads and glowing pumpkin blow molds - a perfect combination.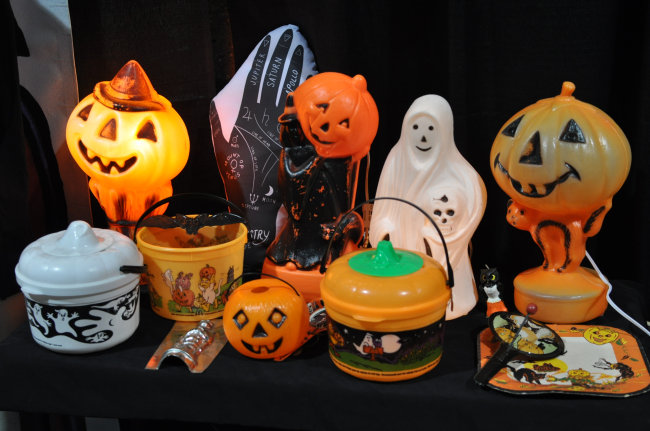 This table is basically what I call "my happy place".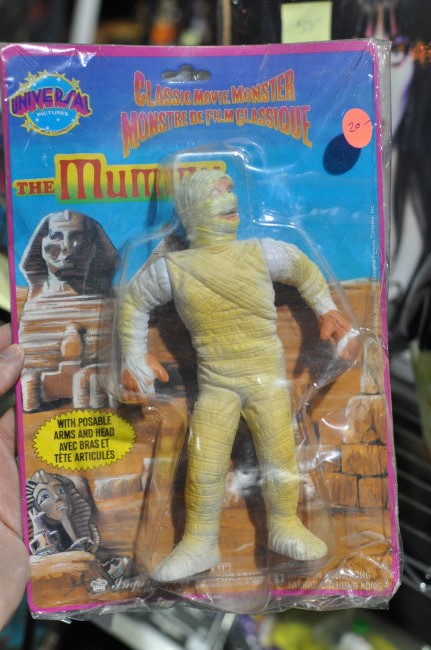 An old Imperial Mummy toy!

I've been meaning to pick up a vintage Freddy Fright Squirter for a while, but not for $50.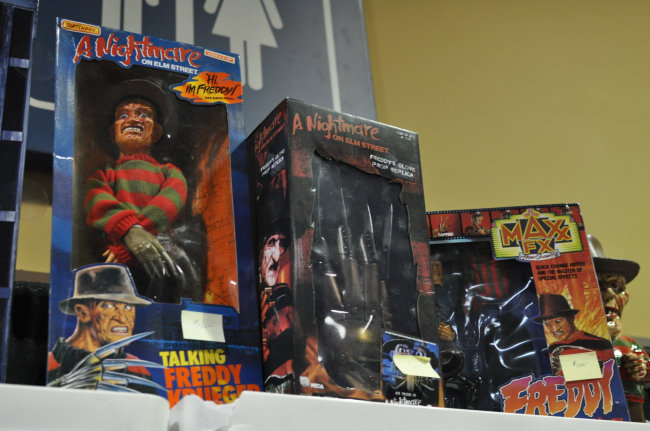 Talking Freddy, his replica glove, and the old Maxx FX Freddy doll set.
They're all very nice, but they just don't compare to Nightmare Feddy.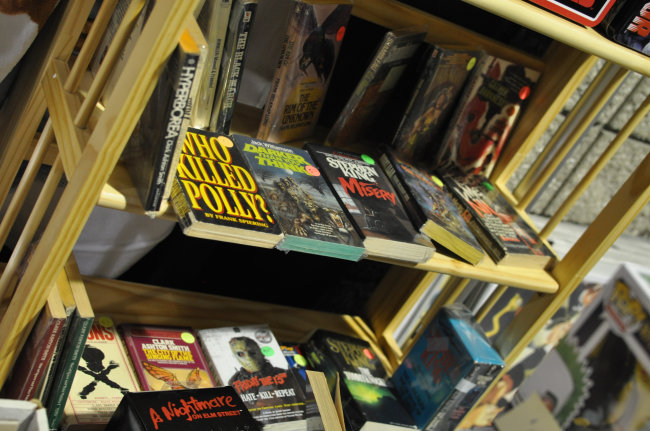 For those in need of some classic horror reading material.

Always good to see Oculus Orbus, Slimer, and Stripe hanging out.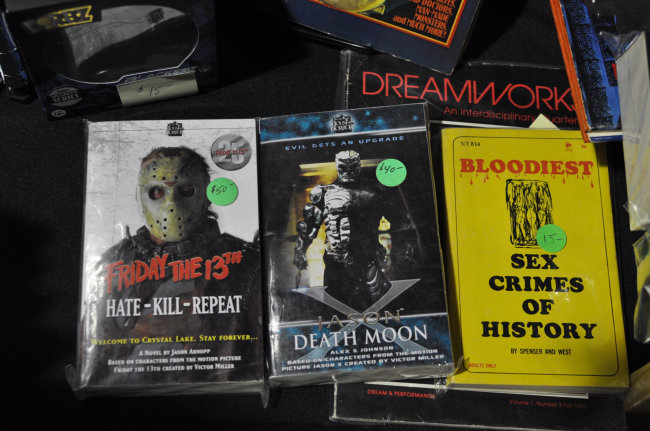 Trust me, this trilogy gets really weird by the third book.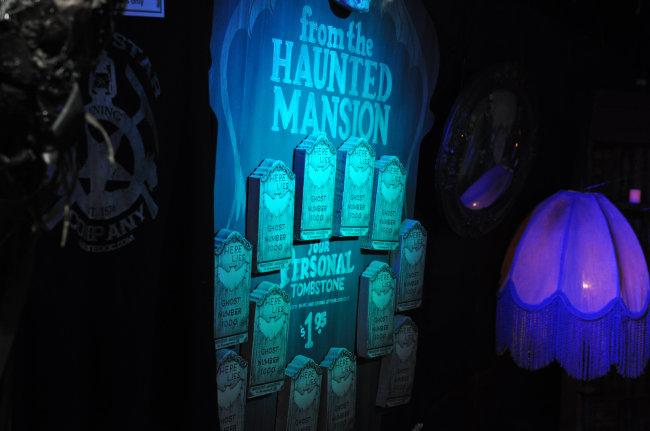 Personalized tombstones!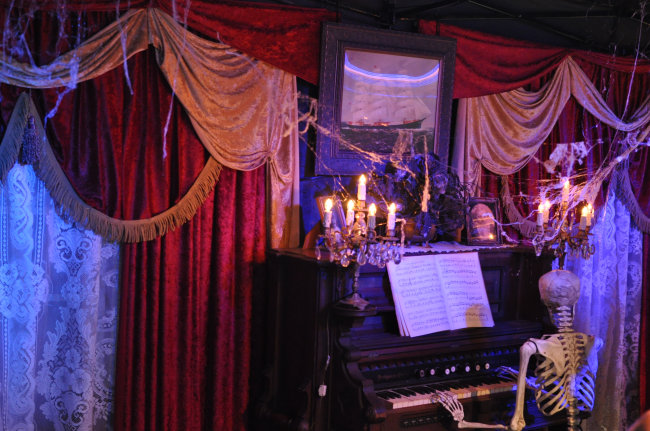 Play it again, Sam.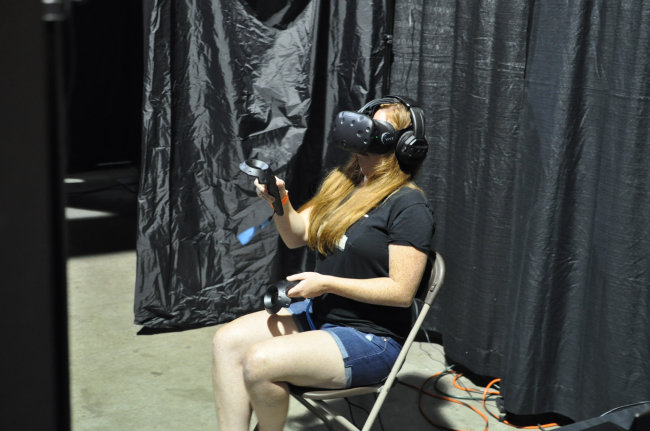 The horrors found within virtual reality headsets will forever be eclipsed by the hilarity of how they look to onlookers.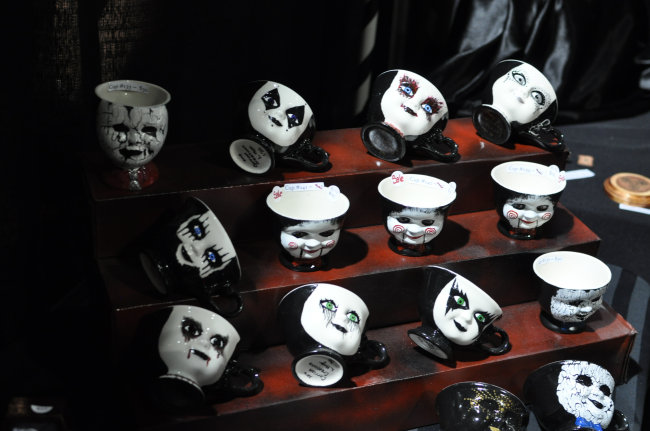 Creepy cups from Carrion Creations.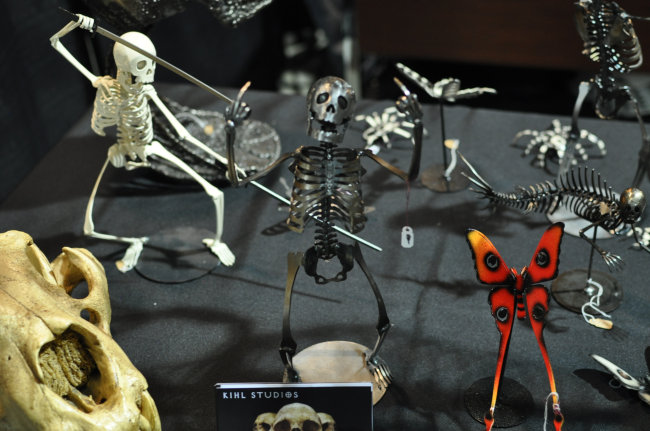 Kihl studios showcased some of their fantastic skeletal sculptures.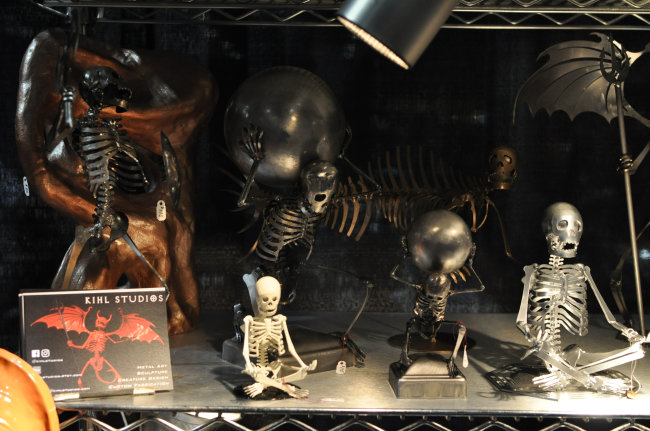 No bones about it, these rule.

Be my valenspine.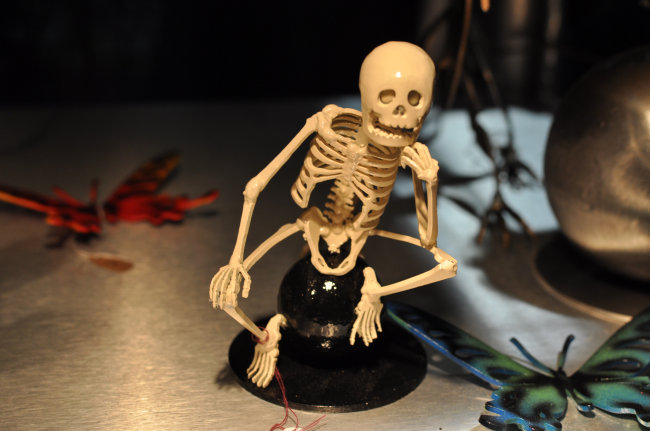 This is how I look when I'm waiting for the annual "Two Months of Halloween" season here on I-Mockery to begin.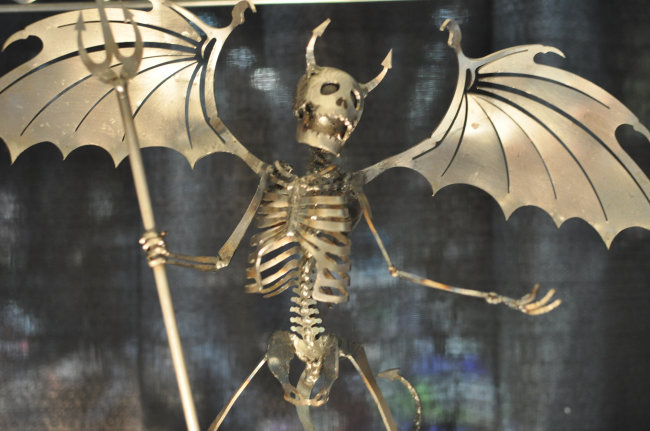 "Come on, people! All I want is your souls! Is that really too much to ask?"

The fish-man exists!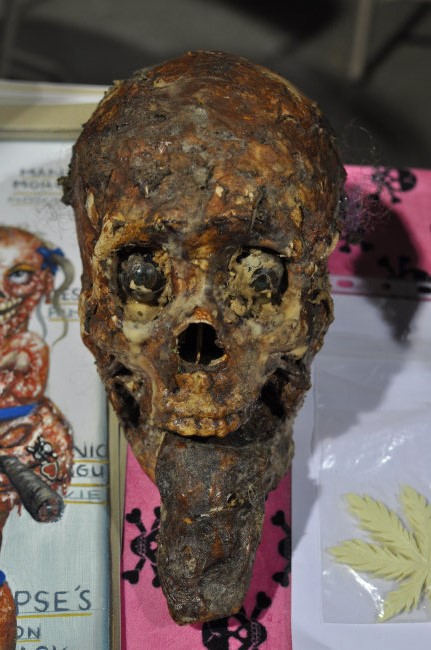 This skull's had some work done.

Sid Haig was in attendance to plug his appearances in Girls & Corpses magazine.

Barbara Magnolfi (aka: "Olga") from Suspiria!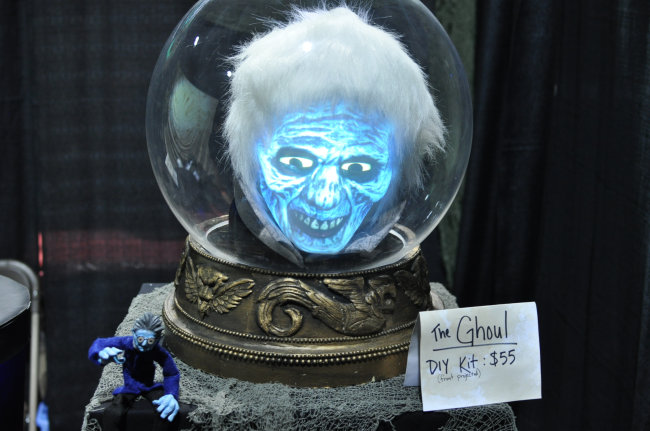 The Ghoul will then tell you your bicycle is located in the basement of the Alamo.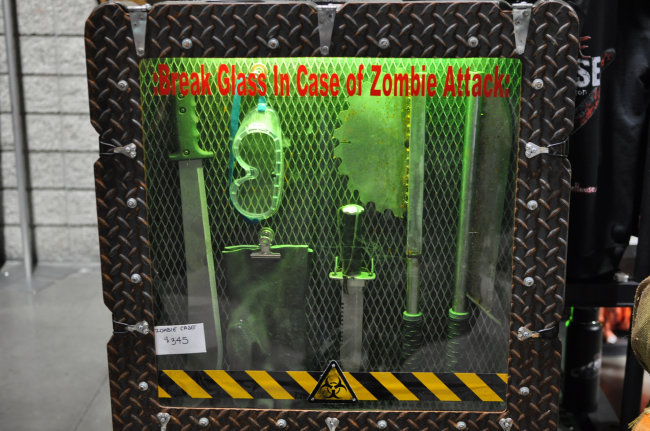 Or, break zombies in case of glass attack.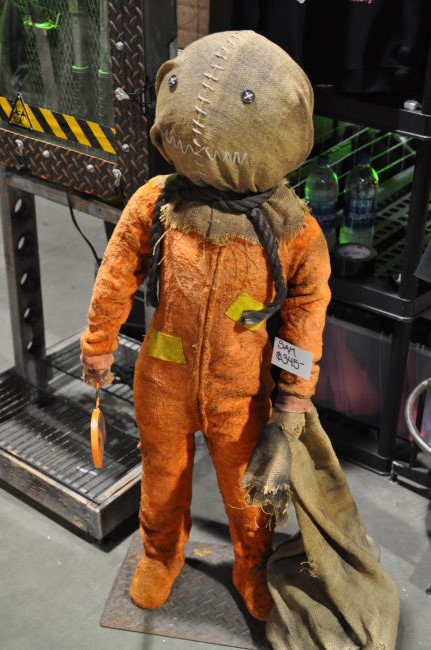 Svelte Sam never ceases to make me laugh.
There are more photos from
Midsummer Scream 2017 to see!
Click here to continue onward to page 2!