by: -RoG-
...CONTINUED
[Auckland] [Hobbiton Tour] [OGO Rotorua/ Zorbing] [Wai-O-Tapu Geothermal Wonderland]
[Glow Worm Caves] [The Tongariro Alpine Crossing] [Wellington, Weta Cave, & Airport]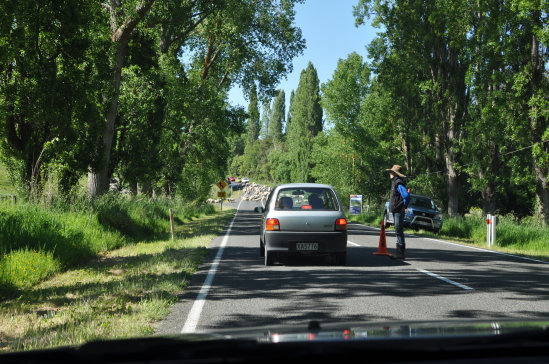 The only time we encountered traffic on our entire trip was a 10-minute stop. Notice what's in the road up again?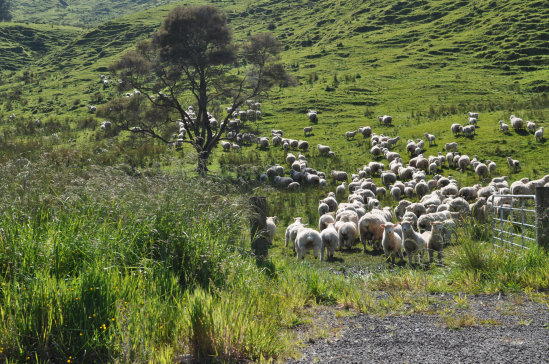 Yep, a big flock of sheep was slowing making their way down the road. Well done, fellas. You made it!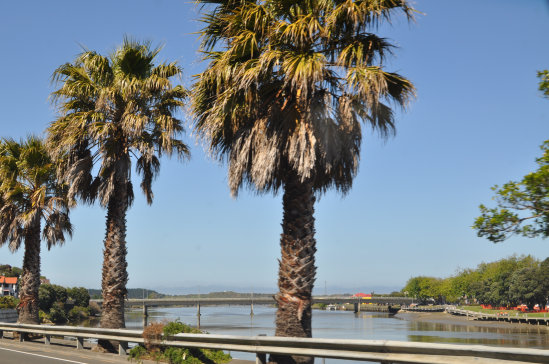 I guess there really are palm trees in New Zealand.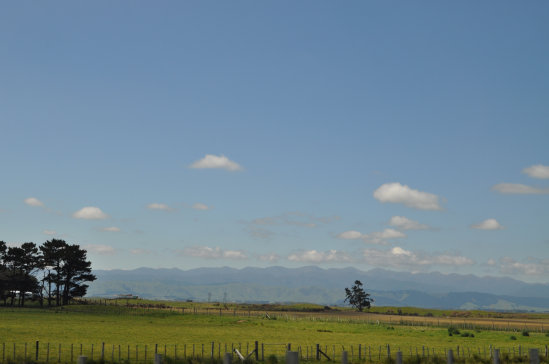 There was a lot of big, open farm lands on our way to Wellington.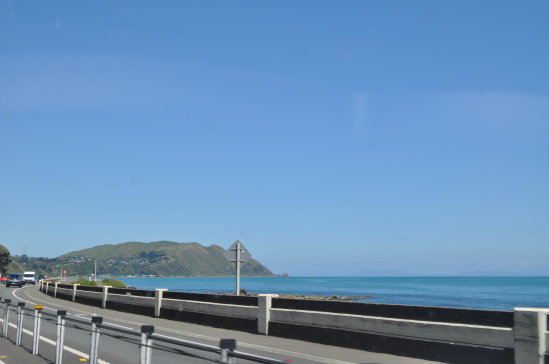 Getting closer to Wellington.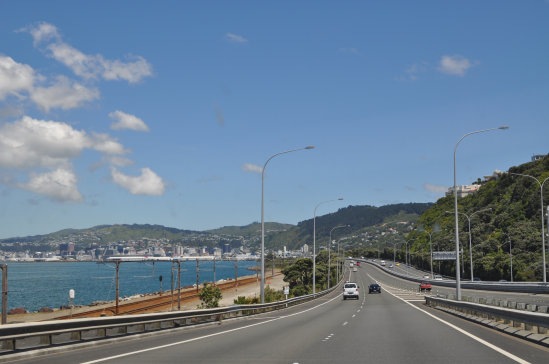 The entire city is right on the water.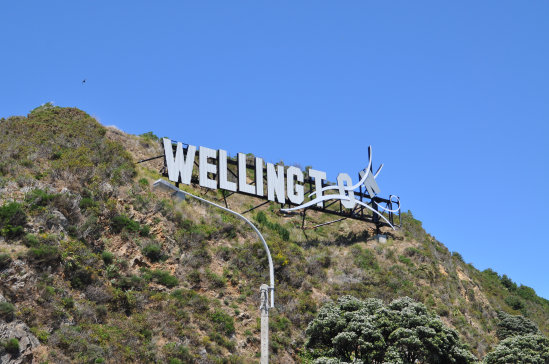 Windy Wellington's version of the famous Hollywood sign.
It really does live up to its name too... it's windy as hell there sometimes.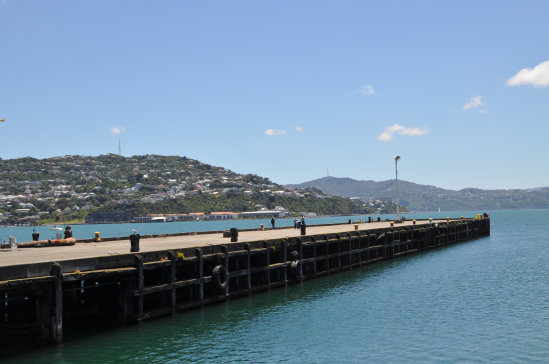 Yeah, I could get used to this place.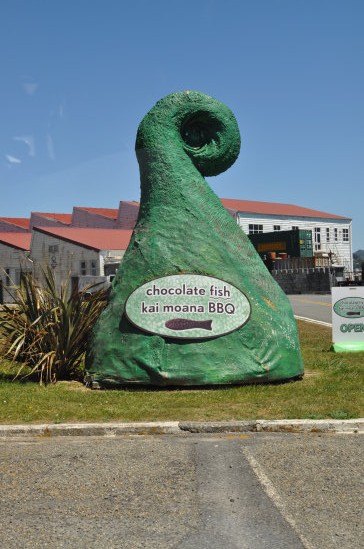 Stopped here at the Chocolate Fish Cafe for lunch.
Nice little spot along the water, and they have all kinds of funky chairs in their front yard so you can eat outside if you like.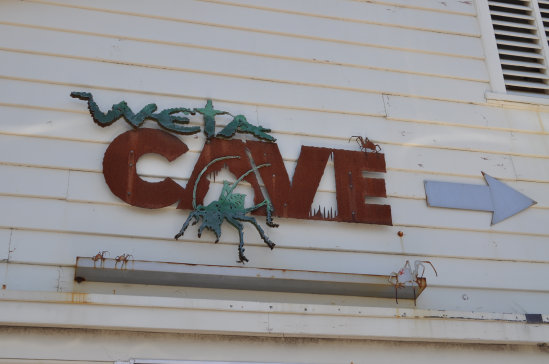 Shortly after, we headed to the Weta Cave, which is attached to the Weta Workshop itself.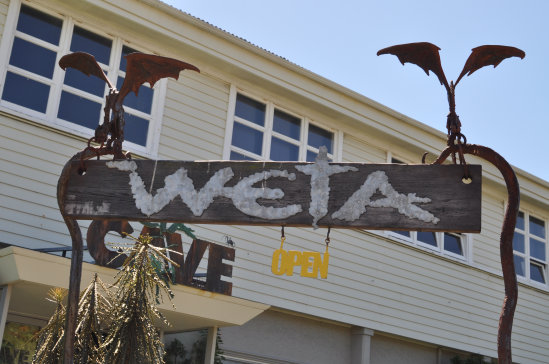 Naturally, even their entrance signs looked cool.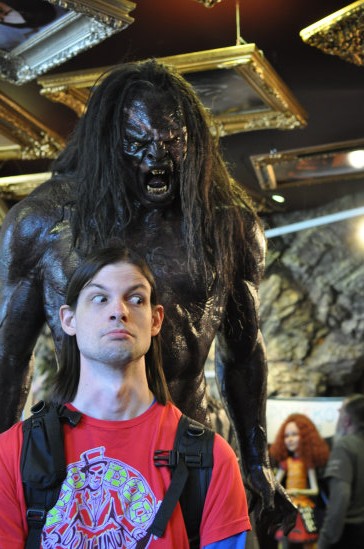 It's rare that I feel very short, but this guy did the trick.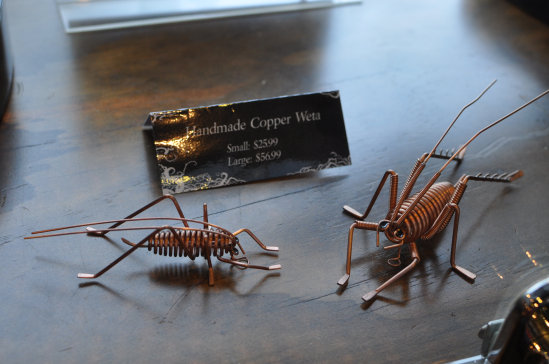 Copper Wetas.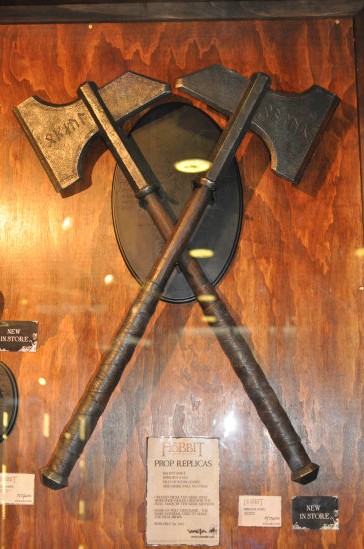 Replicas axes from The Hobbit.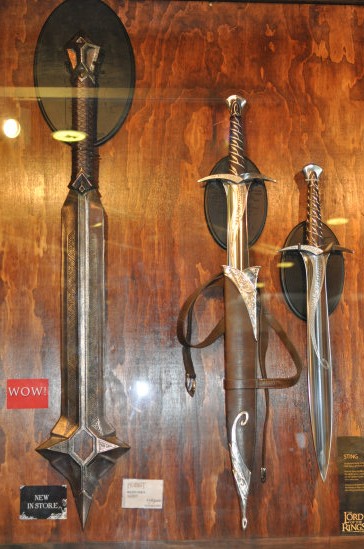 Replica swords from Lord of the Rings, including Sting.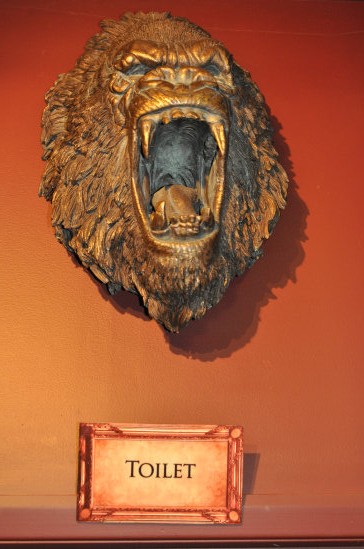 I imagine that's how he looks when he's on the toilet too.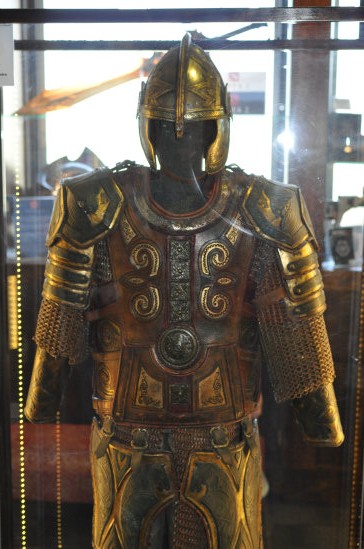 Suit up in some armor and join the Rohirrim.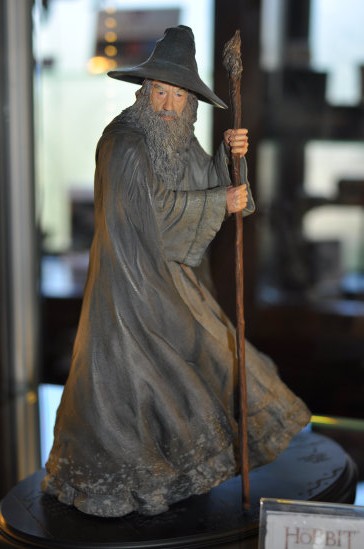 A statue of Galdalf the Grey from The Hobbit.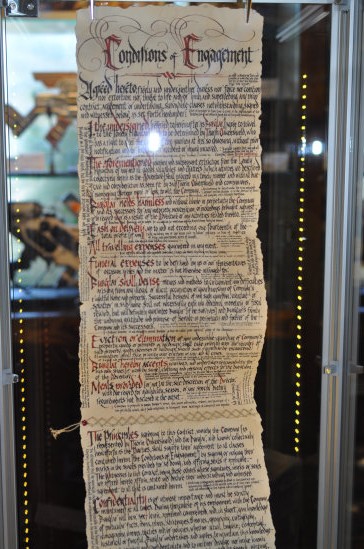 Bilbo's lengthy contract. I hope he had a good lawyer look over it before signing it. Always read the fine print, Bilbo!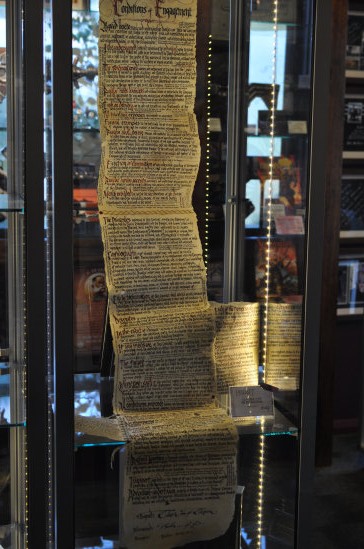 Okay... maybe he needs several lawyers looking over it.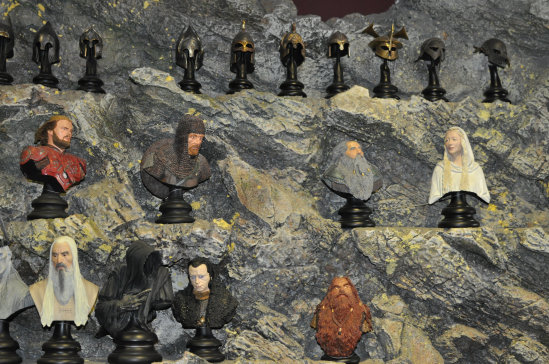 Random LOTR & Hobbit mini bust statues.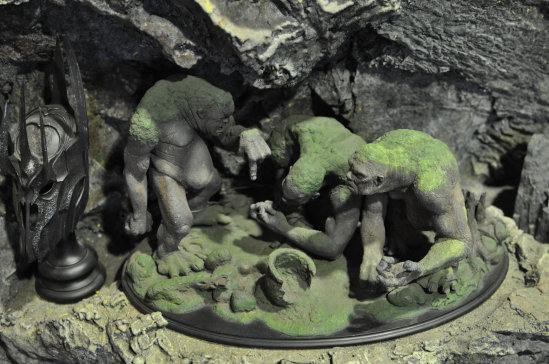 Trolls wanna eat you.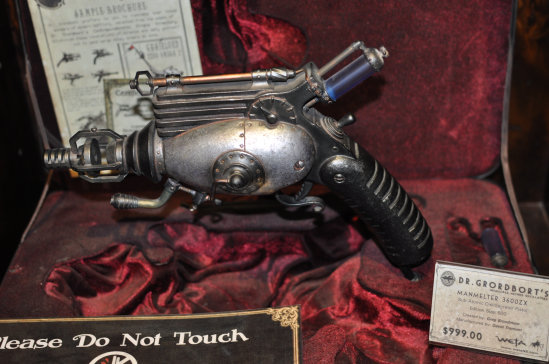 Dr. Grordbort's Manmelter 3600ZX.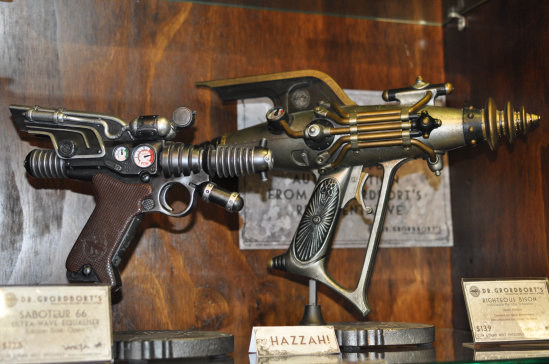 Hazzah!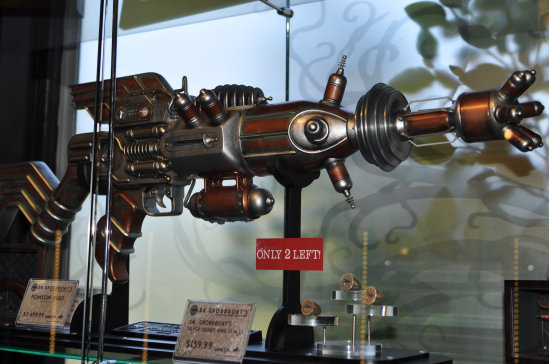 I bet it tickles when you get shot by it.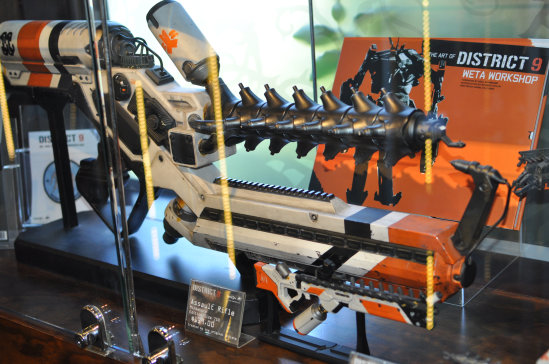 I should've bought it, just so I could see what would happen if I attempted to go through airport security with this in hand.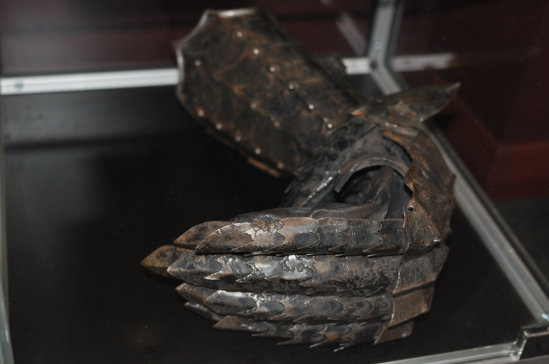 Witch King gauntlets. I bet he wears them for gardening.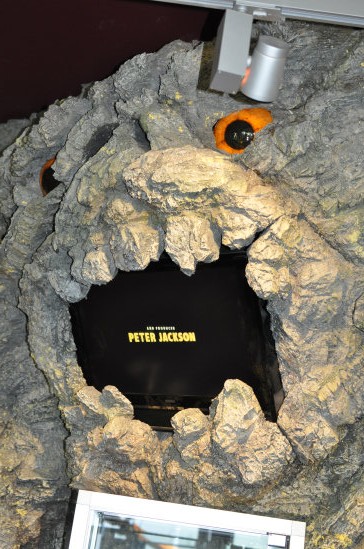 Ahhhh!!!! TV eating monsters!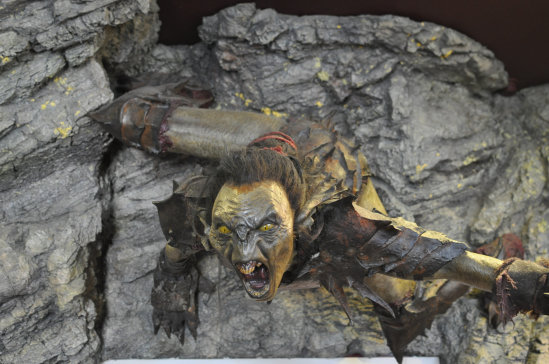 A nice ceiling decoration crawling down to pay us a visit.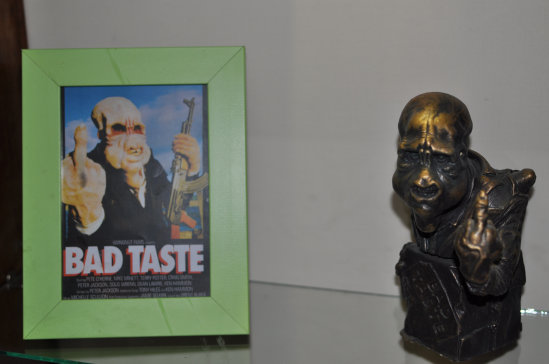 Bad Taste! Nice to see they pay tribute to some of Peter Jackson's earlier works in the museum.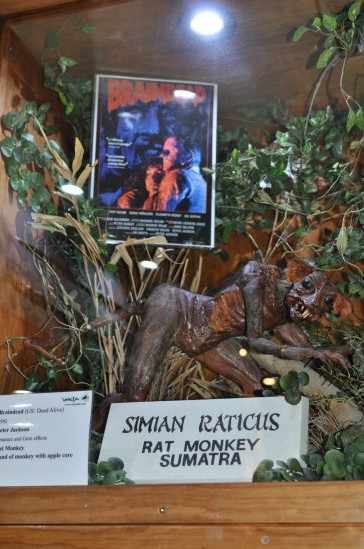 I really didn't expect to see the infamous Sumatrian Rat Monkey from Dead Alive / Braindead!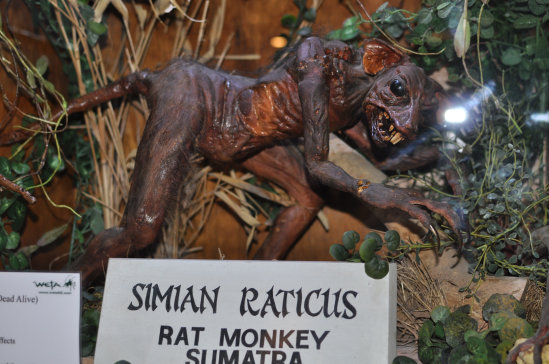 Just looking at him makes me wanna go rewatch the movie again.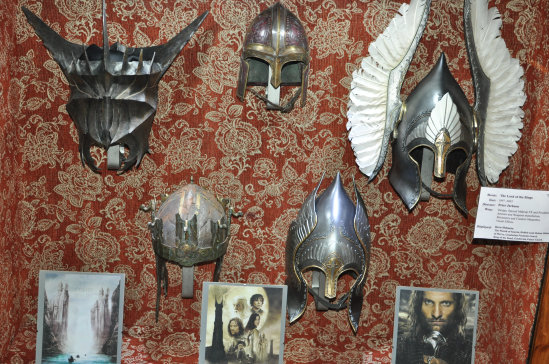 Home is where you hang your hat helmet.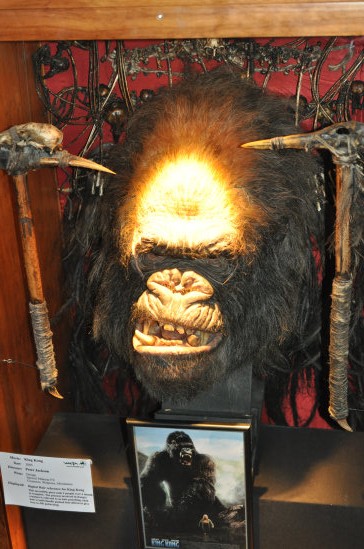 Kong looking happy as ever.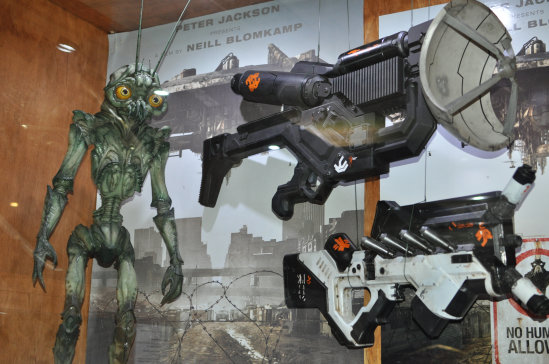 Weta showcasing some of their fine work from District 9.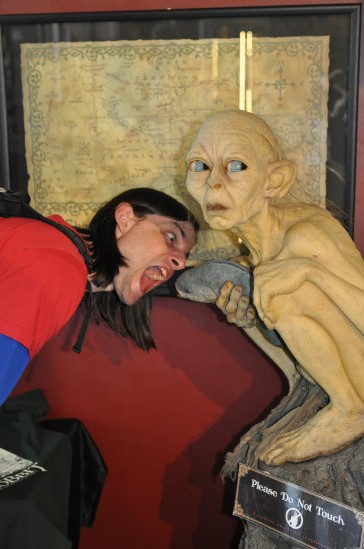 I, on the other hand, know an opportunity for a free meal when I see it.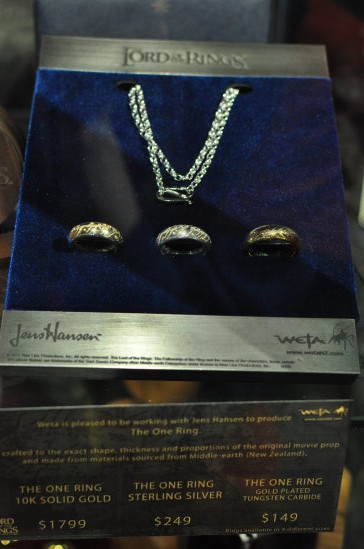 Too rich for my blood. I don't think they charged Frodo that much when he set out to save the world.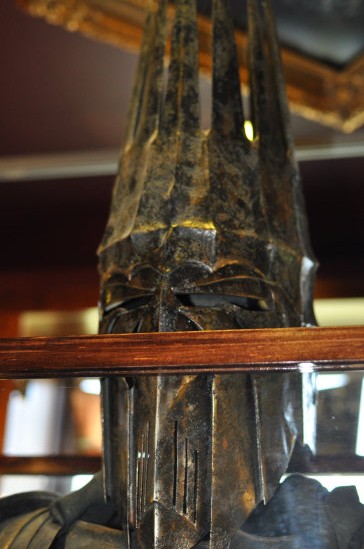 I think he's angry because he's too tall for the display case they put him in.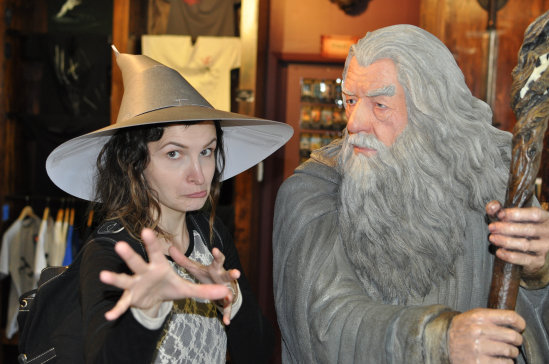 Re teaches Gandalf a few new wizard tricks.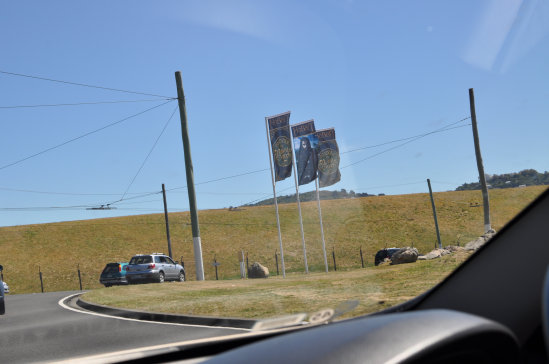 We head into Wellington, and of course, there are ads for The Hobbit everywhere.

Liquor-free zone at all times? What, you mean no public drunkenness and puke in the streets? Fine by me.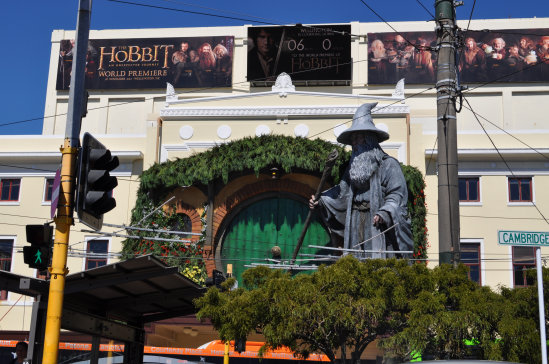 The main theatre in Wellington prepares for the world premiere of The Hobbit in grand fashion with this amazing display.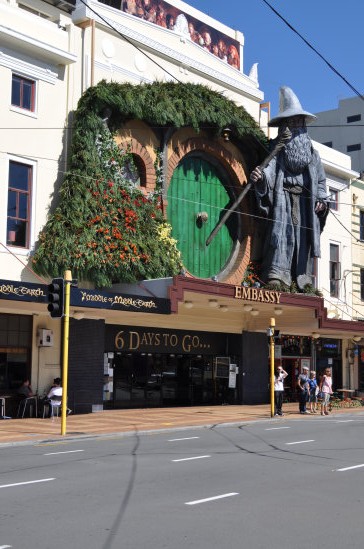 Now THAT is how you promote a movie.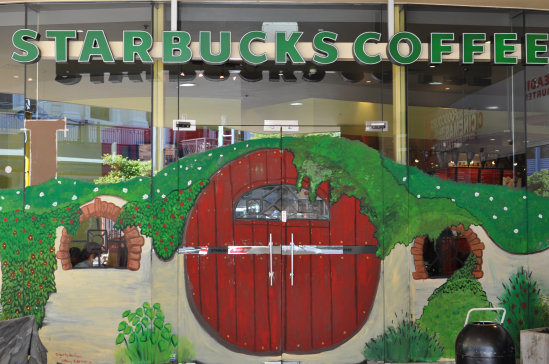 As you can see, all the businesses in Wellington were Hobbit crazy when we got there.
Loved this Hobbit display they made on their front doors.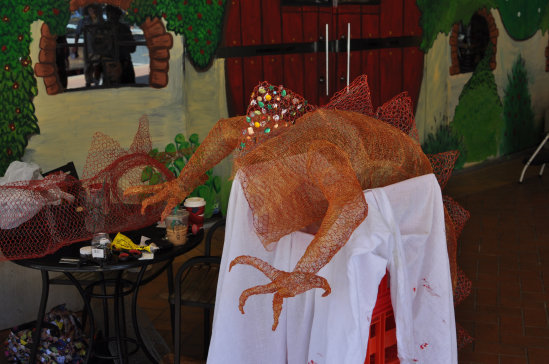 An employee was also constructing a dragon that would be hung nearby as well.
That's gotta be the best Starbucks job ever.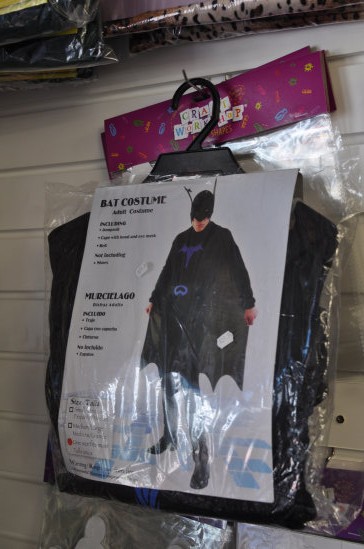 A local costume shop had some great knock-off costumes such as this one - Bat Costume!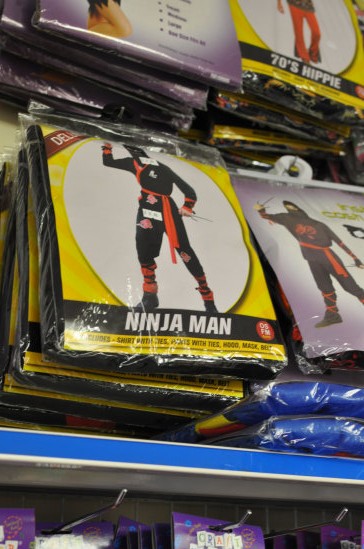 And beware the deadly martial arts skills of Ninja Man!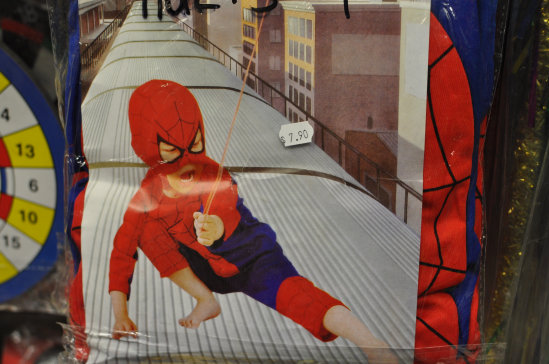 But, the greatest costume display in the store was Spider Kid! I mean look at the expression on his face!
You can't tell me that's not one of the best things you've ever seen in your life. Incredible.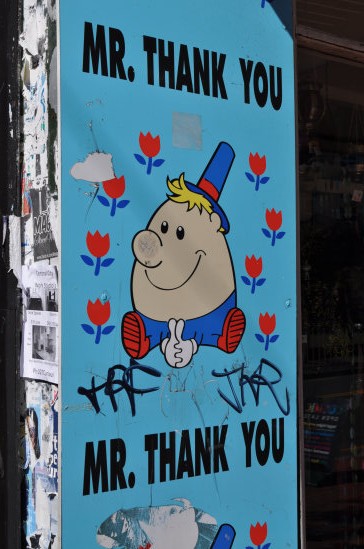 No... Thank YOU, Mr. Thank You!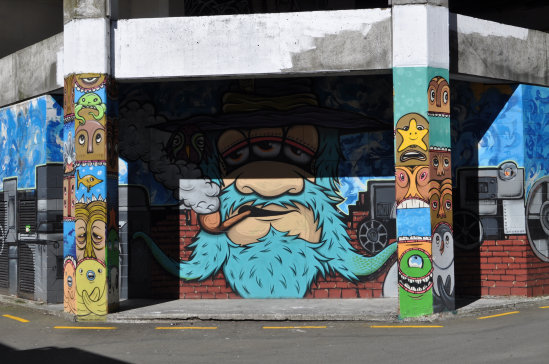 Gandalf apparently got high and gave himself a third eye.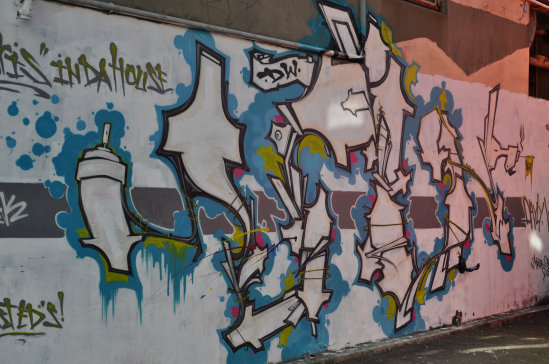 More graffiti in a nearby alley.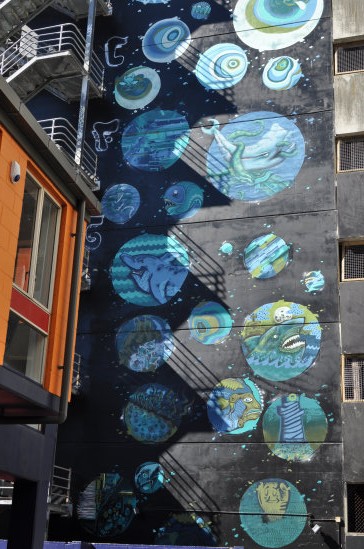 Nice mural on the side of a building featuring aquatic monsters.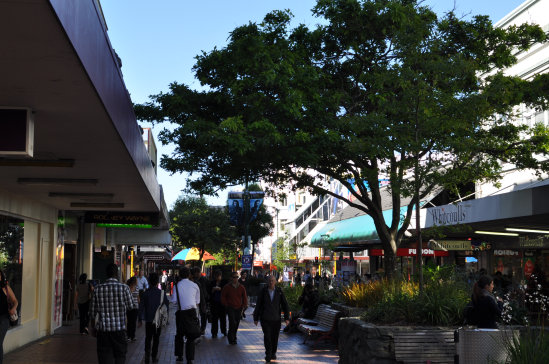 Lotta nice little shops in central Wellington.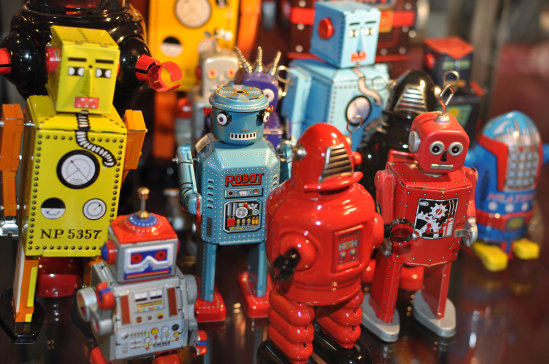 If you like tin robot toys, they've got you covered.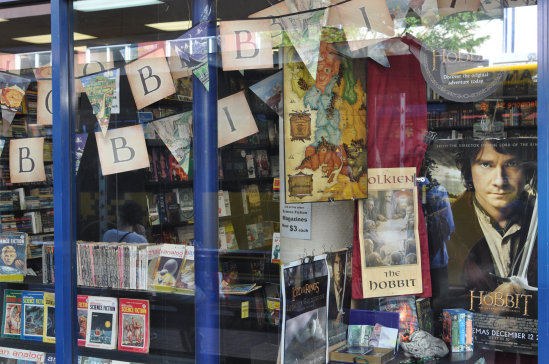 And plenty of Hobbit stuff too, of course.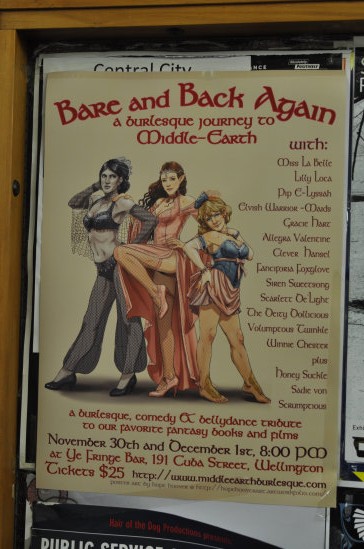 Bare and Back Again: A Burlesque Journey to Middle-Earth.
I think we can go ahead and file that under "things you cannot unsee".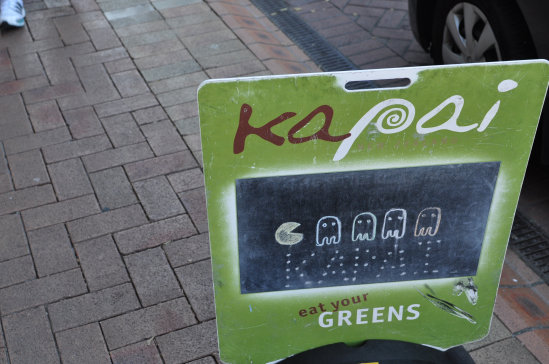 Eat your greens, eh? I didn't know that the ghosts from Pac-Man were considered vegetables.
You learn something new every day.

I always wondered how Peter Jackson pulled off some of his camera shots...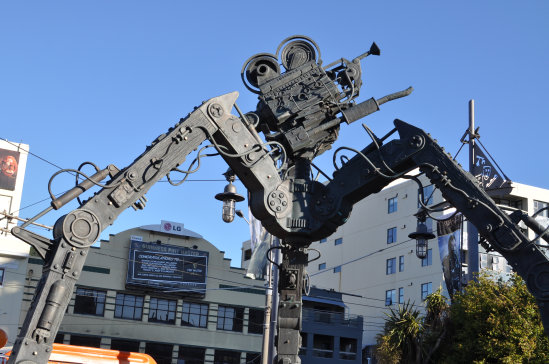 ...apparently he uses big ass mechanical spiders mounted with cameras. SCIENCE!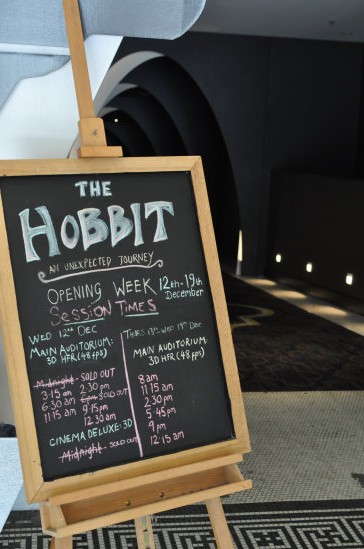 Get your tickets while you can.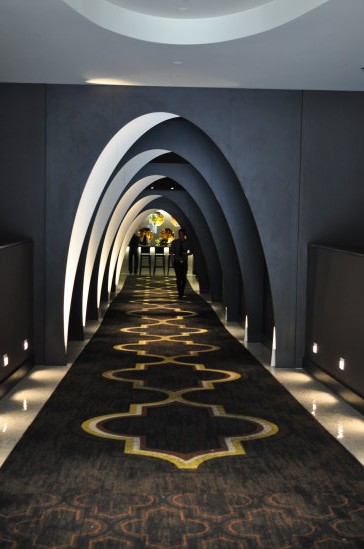 As you can see, it's a really nice theater.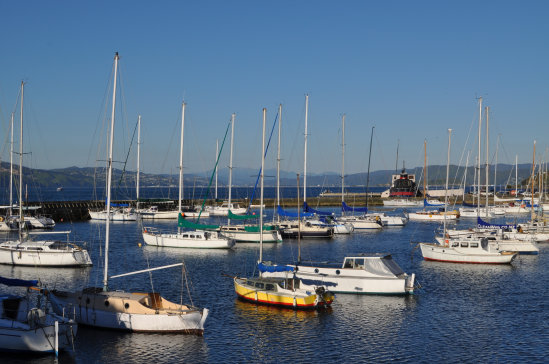 Boats anchored in the Wellington harbor.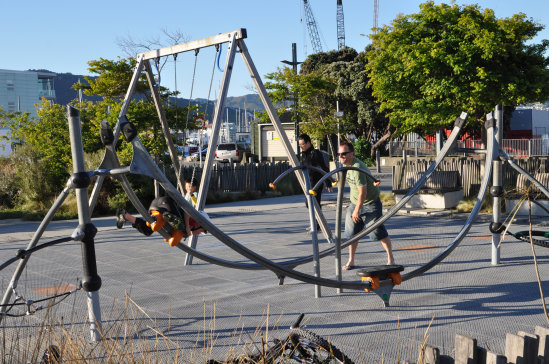 Now this was a really unique playground addition that I had never seen before...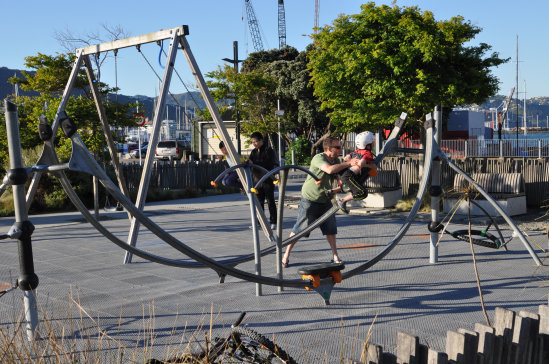 ...as you can see, the kid lies stomach-down on the platform, and the parent slides it back and forth on the track.
It looked like a lot of fun and I wanted to try it, but I'm pretty sure I didn't meet the weight requirements.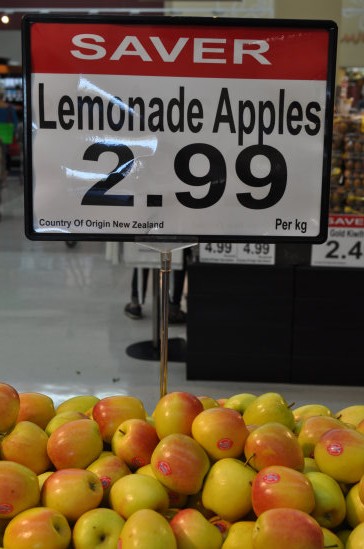 Lemonade Apples. Yeah, that exists.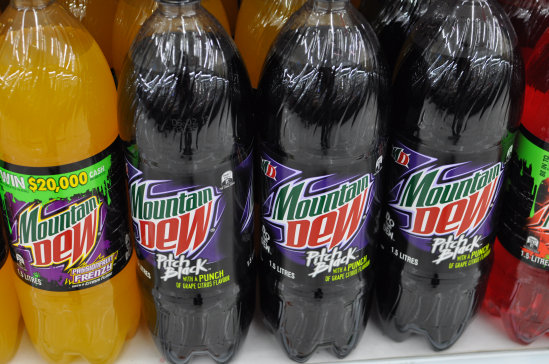 If you're a fan of Mountain Dew Pitch Black (which only seems to pop up around Halloween),
you'll be happy to learn that big bottles of it are in stock year round in Wellington.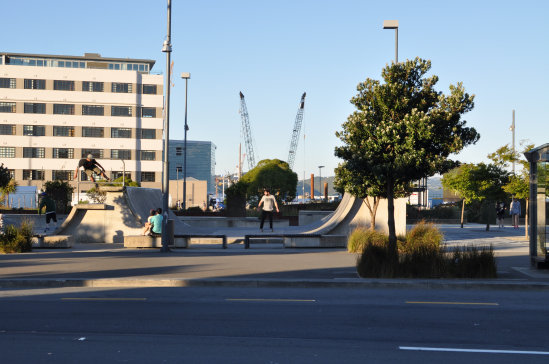 In addition to the unique playgrounds, they also have some nice public skate parks for anyone to use.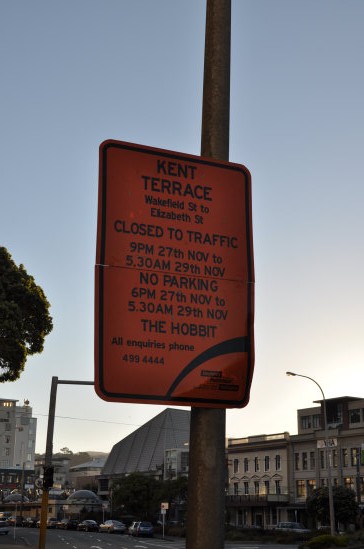 Yes, The Hobbit causes so much chaos in Wellington, they made metal street signs to warn people of all the closures.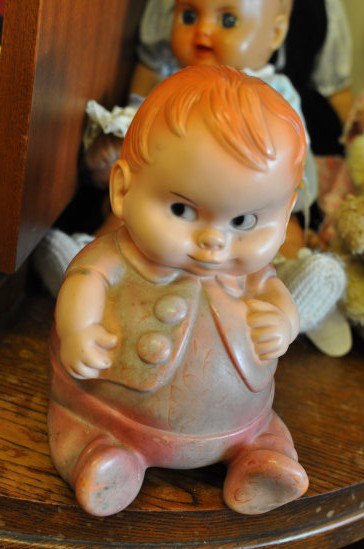 We went to some nearby thrift stores in Petone. After seeing this sinister looking doll, I wondered if it was a mistake.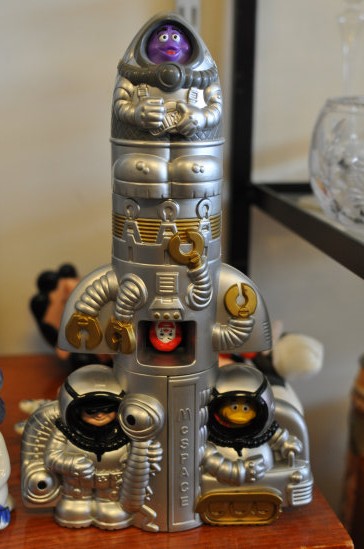 Nope, it wasn't a mistake. Because I learned that McDonalds has a "McSpace" rocket ship.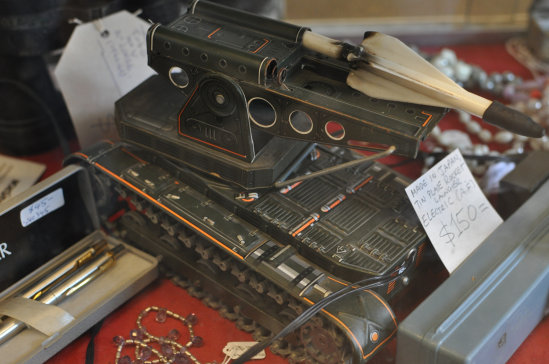 An old electric rocket launcher toy from Japan.

The Funky Fryer sure is funky.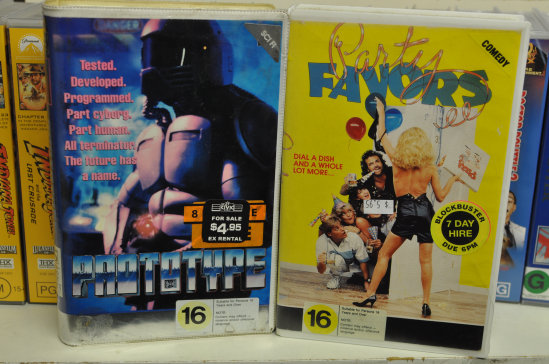 I did leave the thrift shops with some super cheesy old b-movies: "Prototype" and "Party Favors" on VHS.
Cost me a whopping one dollar for both of 'em. Score!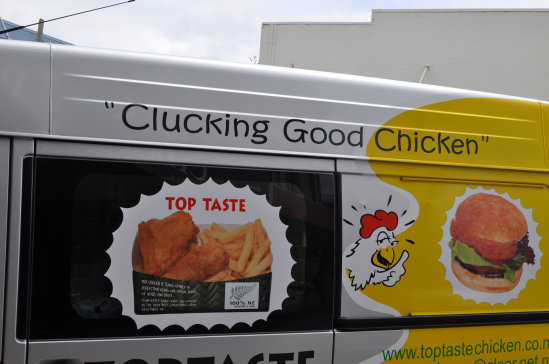 Clucking good chicken.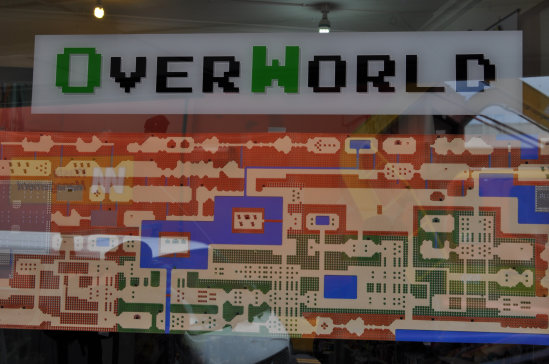 Found a little video game shop called OverWorld. I was sold on the place the minute I saw their storefront.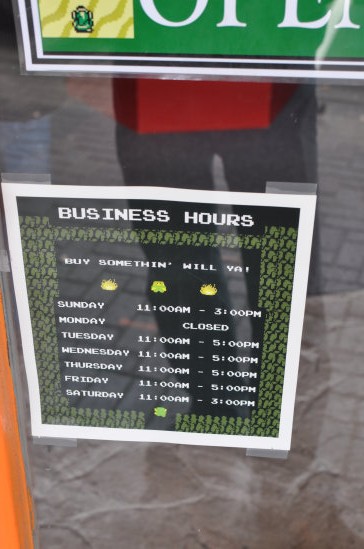 Even their business hours sign put a smile on my face. They had some great games too - even a few Neo Geo carts.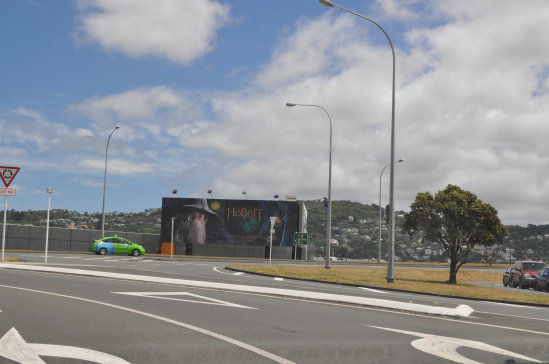 Heading to the Wellington airport for our flight back to the United States. Of course, we hadn't seen the last of The Hobbit.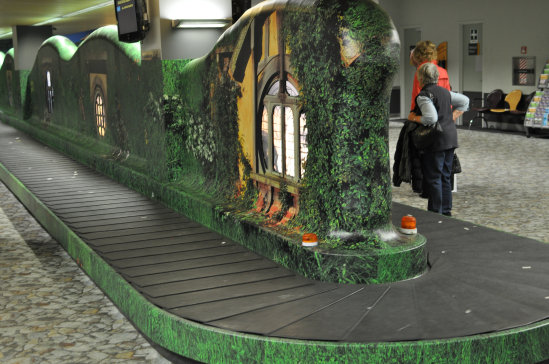 Your eyes do not deceive you.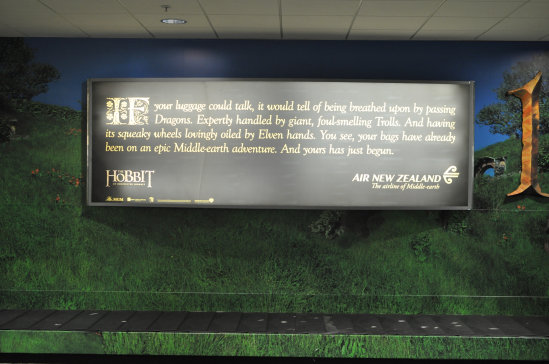 According to Air New Zealand, our luggage would be in touch with Dragons, Trolls, and Elves.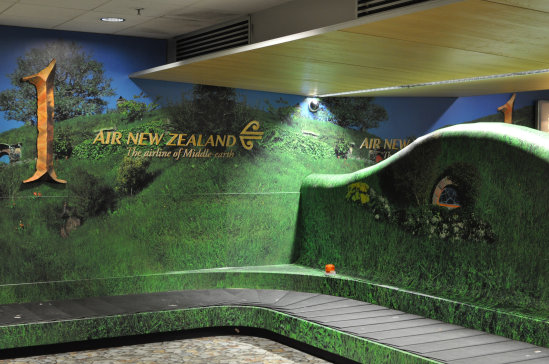 Yep, the entire luggage claim area was decked out to look just like Hobbiton.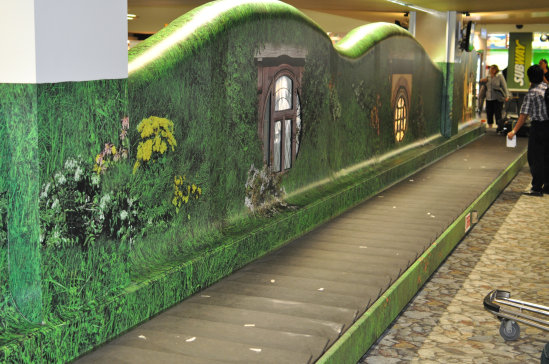 The windows were even lit up.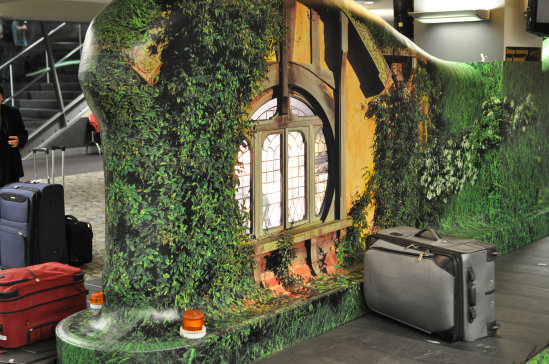 You could probably fit a hobbit in that luggage.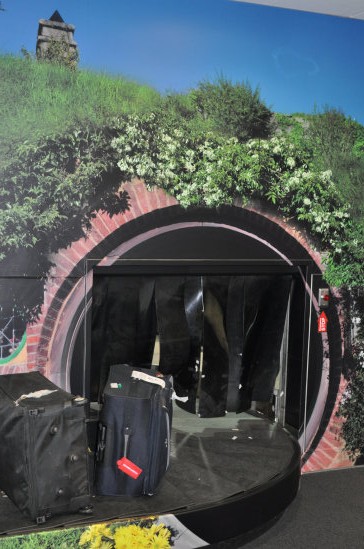 Those bags will never be seen again.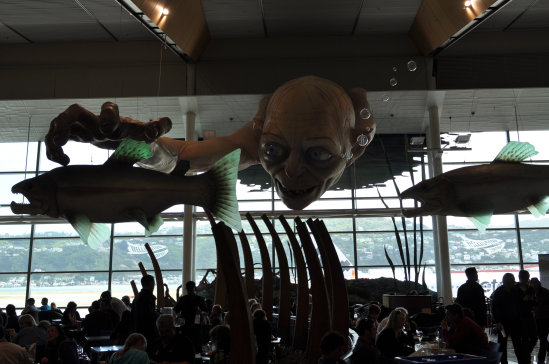 The most incredible display was in the airport cafeteria...

I giant sculpture of Gollum diving underwater to catch some fish!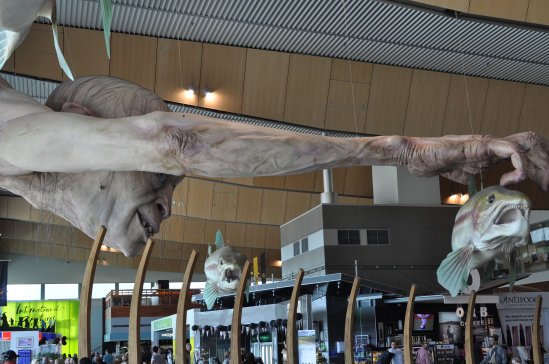 As you can see, the detail on it was truly impressive.

The wine is amusing enough, but the outfit they put on the mannequin killed me.
Remember all those middle earth girls who wore leopard prints? Me too.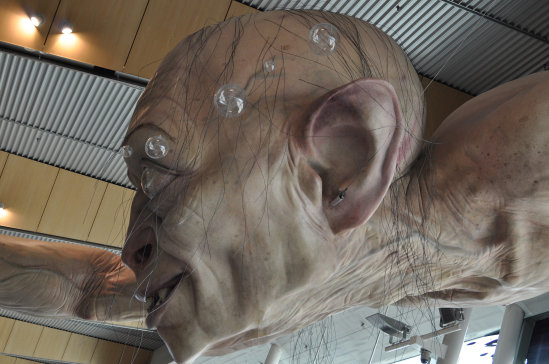 Another shot of Gollum.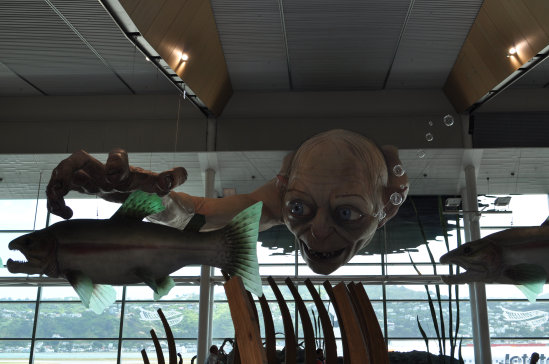 Enjoy your wiggly, squishy, raw fish, Gollum!
And with that, we boarded our flight and headed back to the United States. Our time in New Zealand was absolutely fantastic, and looking back on all of it, I'm amazed at how many activities we managed to cram into it. From tumbling down hills in plastic spheres and exploring glowworm caves, to visiting Hobbiton and climbing a mountain... this is a trip we'll remember for the rest of our lives. New Zealand is a great country with extremely nice people, and I really hope we can visit again someday.
Well, thanks for reading this long pictorial. I hope it gave you a good sense of what it was like to be there, and maybe even gets you interested in visiting the country sometime as well. Oh, and before I go, I do believe I made a promise at the beginning of this pictorial to share with you our photo booth pictures. Well, I'm a man of my word, so here they are: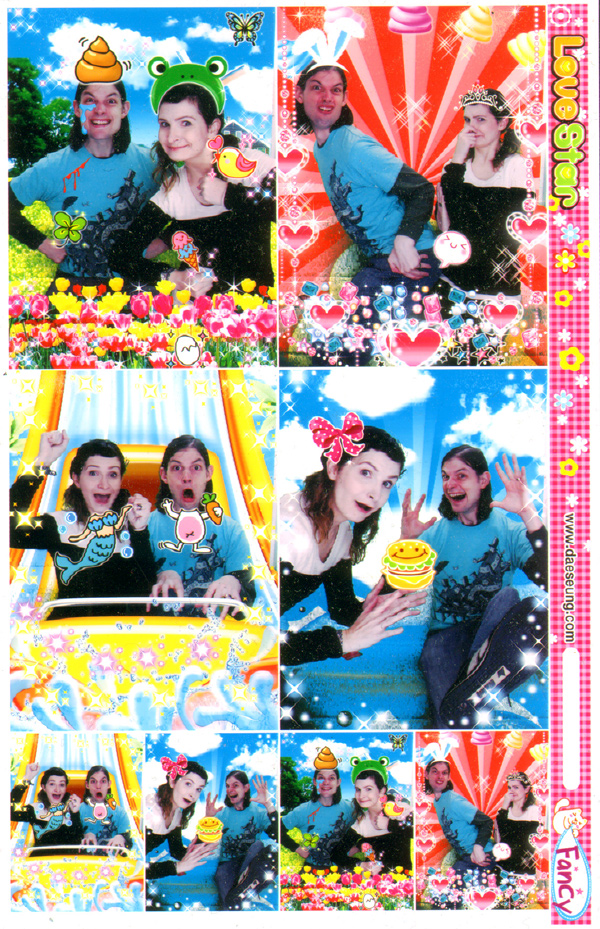 Yep. Those photos pretty much sum up our entire New Zealand experience nicely. Good times.
Have any questions or comments about this piece?
SHARE YOUR THOUGHTS IN THE READER COMMENTS SECTION BELOW!