by: -RoG-
It's been quite a while since I've been to a good yard sale or even the Melrose Trading Post, so when I recently found out that there was a giant flea market in Pasadena that had been running every month for over 40 years, I had to check it out for myself. The Rose Bowl Flea Market definitely lives up to the many claims that you really can't experience it all in just one day. Games, toys, furniture, art, antiques, clothes, vintage collectibles and more oddities than you can shake a stick at can all be found here. With over 2500 vendors, it was easily the largest flea market I had ever seen, and I figured you guys would like to see it too. So with that in mind, here's a big collection of photos from the March 2009 Rose Bowl Flea Market.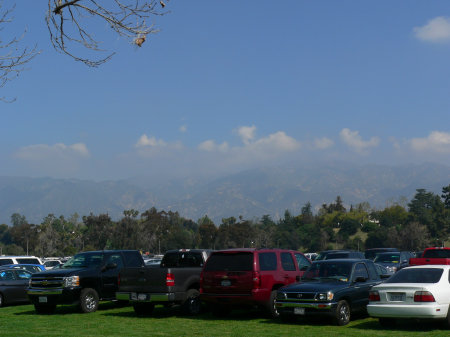 Parking in front of a scenic mountain backdrop... definitely a nice way to start off the day.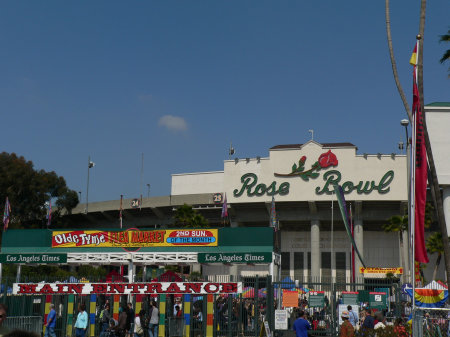 No football taking place here today. Today something far more important is going on. The exchange of bizarro goods!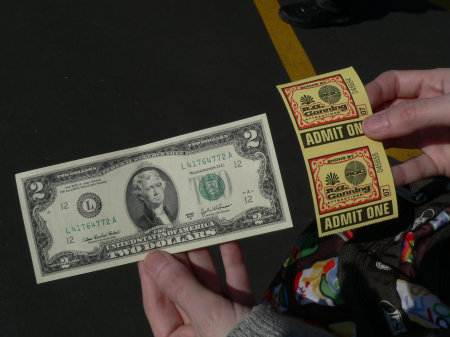 I hadn't seen a two-dollar bill in ages, and when the ticket person gave us two crisp
ones as change for our ticket payment, I knew we had come to the right place.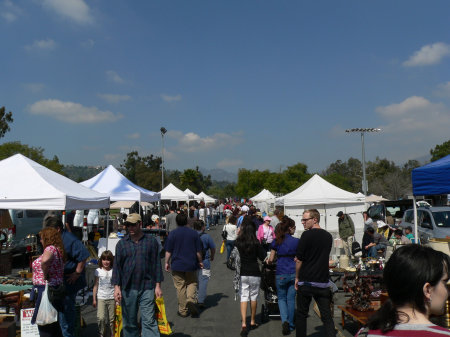 And so it begins...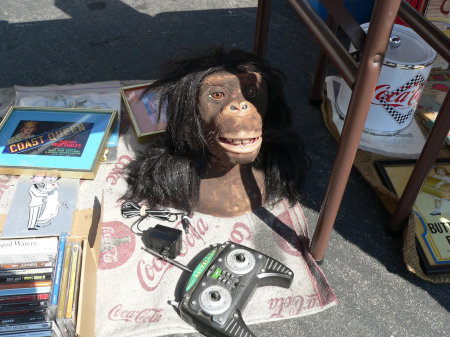 Sadly, the remote control had nothing to do with this primate's face.
If it did, I probably would've bought it in a heartbeat.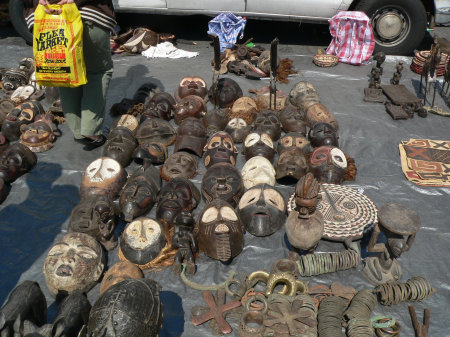 Need to get in touch with your tribal side? They've gotcha covered.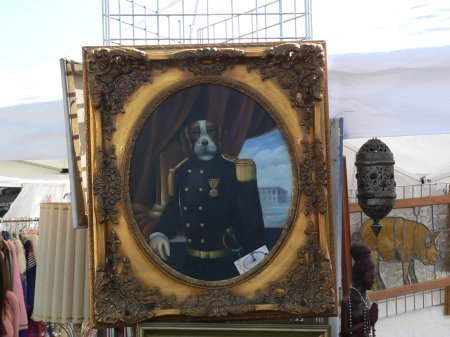 General Arf R. McGruff?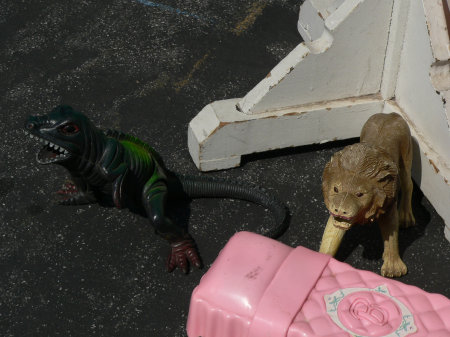 Not content to join the lion in hunting down Barbie, T-Rex roamed off in search of tastier vittles.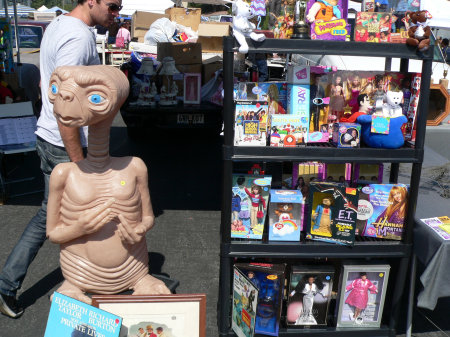 I tried to lure this giant plastic E.T. statue away with Reese's Pieces candies, but it didn't work. Damnit.

Argh! If it wasn't a steep $50, this vintage Gremlins slumber tent would've been my new nightly resting space.

Some nice reproductions of old fruit box labels.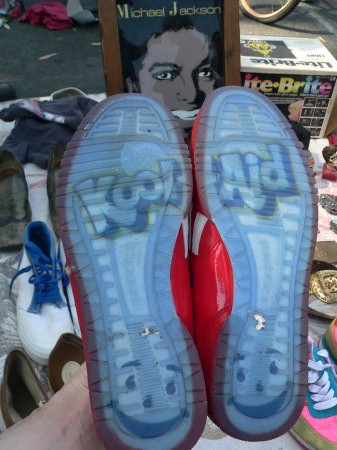 Oh yeah!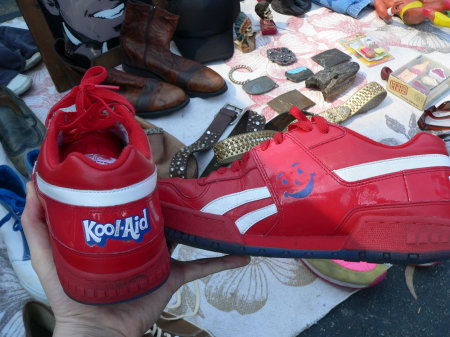 These were seriously some of the best shoes I'd ever seen and they were in perfect shape.
Unfortunately, I wear a size 12 and these were size 9. Daaaaaaaaaaaamnit!!!!

Having Glo Worm lying down next to Hulk Hogan just makes him seem like
a big ol' teddy bear instead of a psychotic wrestling superstar, doesn't it?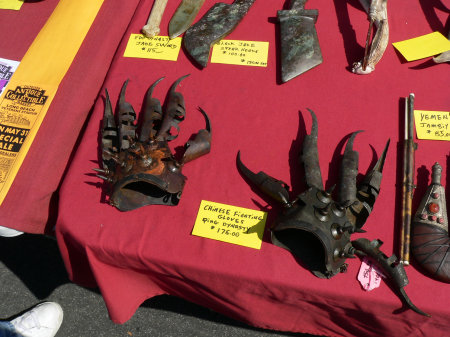 Whether or not these are actual Ming Dynasty Chinese fighting gloves or just some reproductions remains to be seen,
but it wouldn't surprise me if these bad boys helped inspire the idea for Freddy Krueger's infamous razor glove.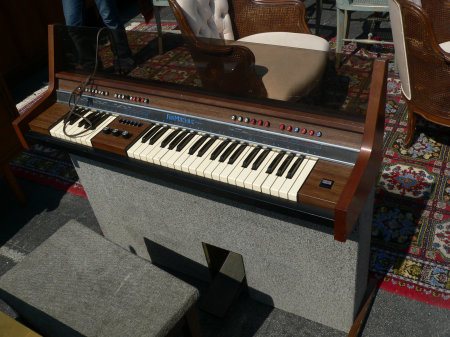 They don't make 'em like this anymore.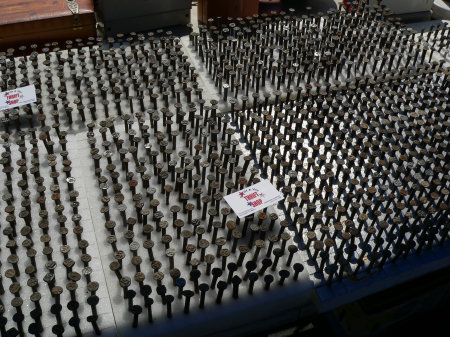 Say buddy, do you collect handmade vintage nails from yesteryear? Boy oh boy, have I got the flea market booth for you!

Some kind of futuristic remote-controlled speed boat that wasn't very speedy on concrete.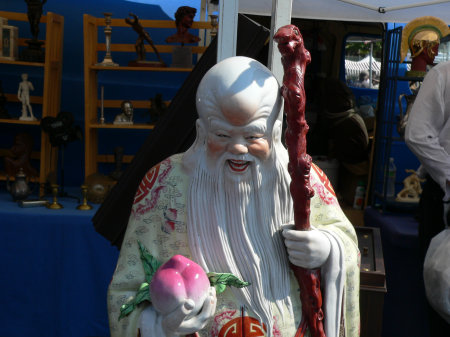 I don't know what he's up to, but I fucking guarantee it's no good.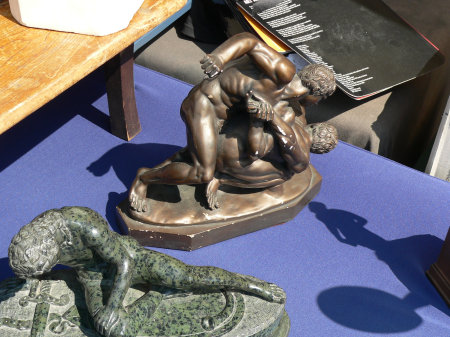 Greco-Roman wrestling or male rape? Is there really a difference?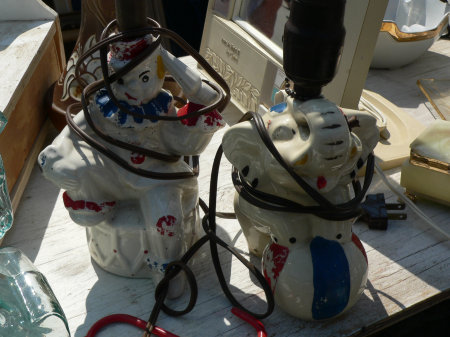 A few somewhat eerie old circus lamps.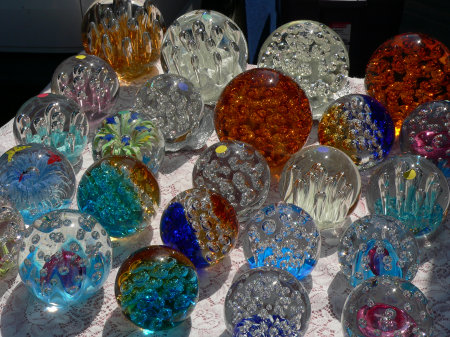 BALLS.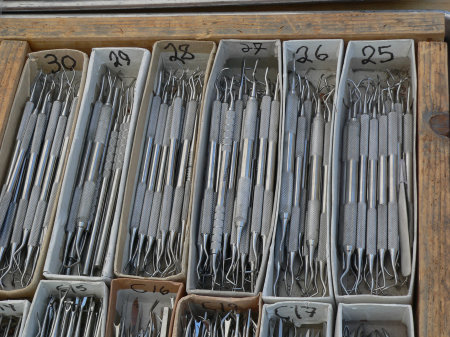 The Rose Bowl Flea Market... serving all your amateur dentist needs for over 40 years!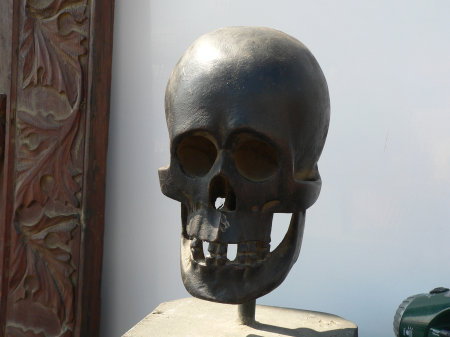 I've yet to see a real flea market without at least a few skulls for sale.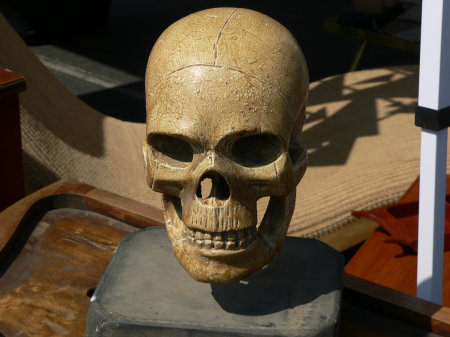 See what I mean?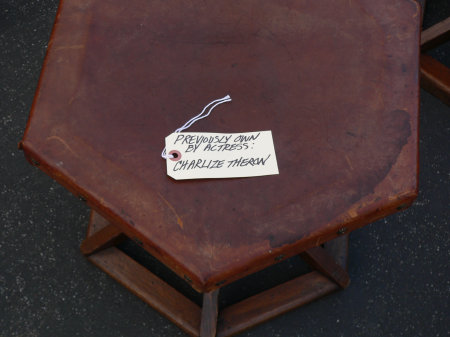 Yes indeed, you too can own this footstool that was previously owned by Charlize Theron!
Or not. It could've been previously owned by this guy's uncle. Roll the dice and take your chances, bub.
There's still more to see from
the Rose Bowl Flea Market!
Click here to continue onward to page 2!