by: -RoG-
Celebrating its fifth anniversary, ScareLA has risen from the grave yet again to raise our Halloween spirits well in advance of the actual holiday. For those of you who are unfamiliar with it, ScareLA is a convention that celebrates all things Halloween including haunted attractions, horrific artwork, gory props, monster masks, sfx workshops, and more. Originally, it took place downtown at LAMart, then they moved to the Pasadena Convention Center, and this year, they set up shop at the Los Angeles Convention Center. Even though I'd much rather they keep it in Pasadena near the home of Michael Myers, ScareLA has become one of my favorite traditions to help kick off the Halloween season with every year.
For those of you who couldn't attend, I snapped lots o' photographs while I was there to help give you a sense of what it was like. The following is a collection of photos from the 2017 ScareLA convention in Los Angeles on August 6th.
ALSO, on the next page of this bone-chilling pictorial, you'll find a special Halloween video I shot while I was there. Enjoy!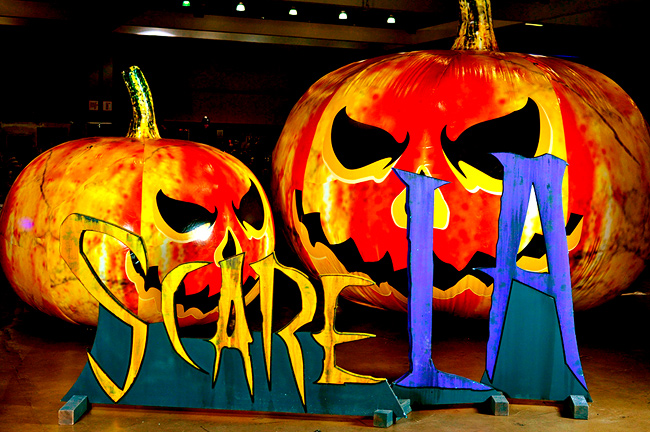 Upon entering the large convention center, we were greeted by carved pumpkins far too large to fit in our car.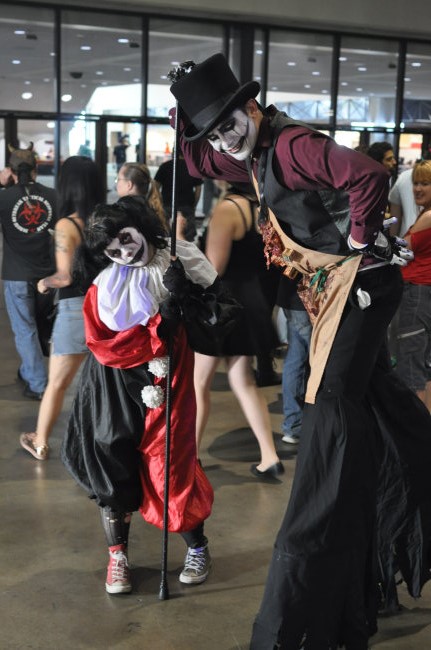 It's a circus in here, I tells ya!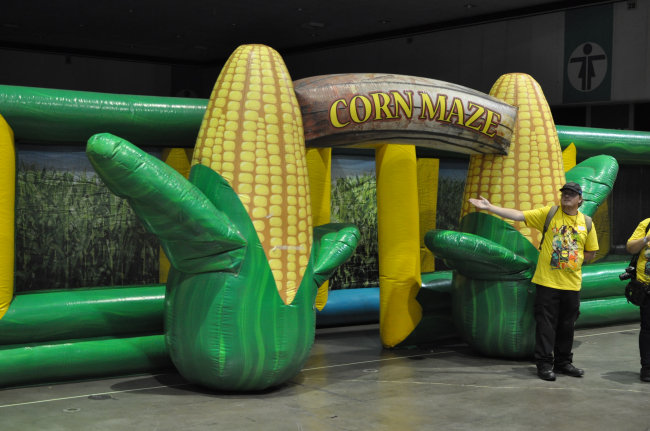 Yes, they actually brought their own inflatable corn maze.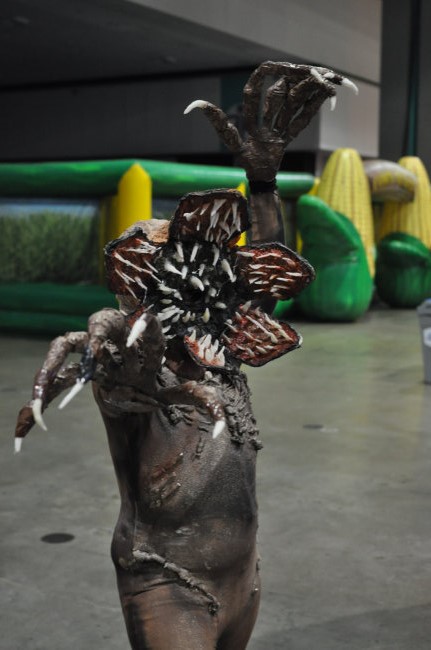 We would've checked it out, but the Demogorgon chased us away.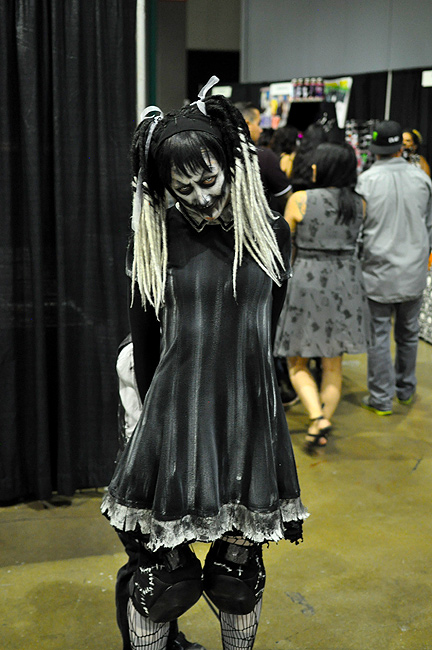 Pretty sure she was up to no good.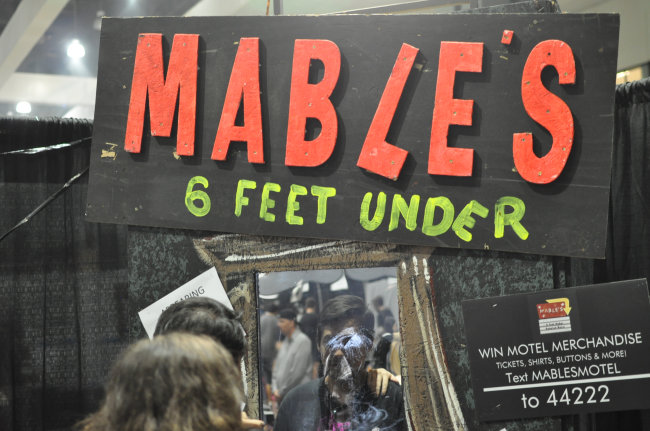 Mable's 6 Feet Under startling onlookers with a false mirror.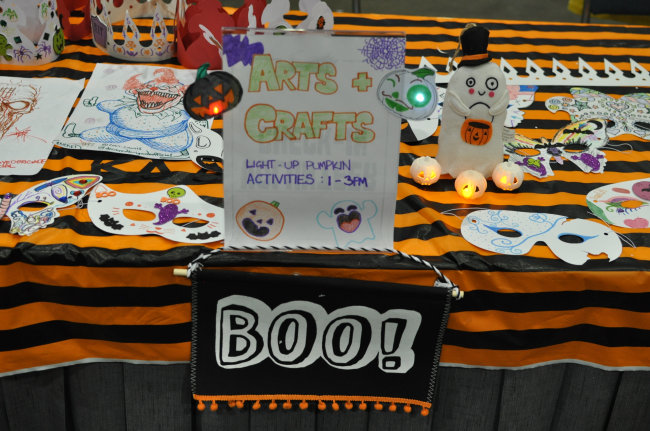 Who doesn't love spooooooky arts 'n crafts?

We were laughing at how many people were confused by this "Dark Zone" entrance sign.
The entrance was behind it, but the arrow pointed to the right. Brilliant!

Halloween pals!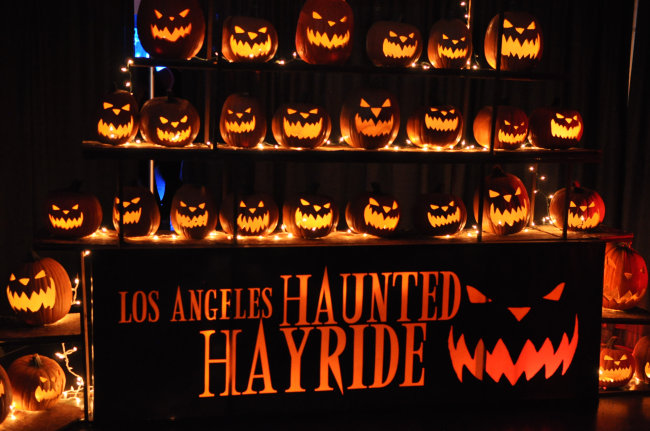 Jack-o-lanterns galore.

We decided to check out the "Carnival of Souls 3D" attraction, complete with 3D glasses.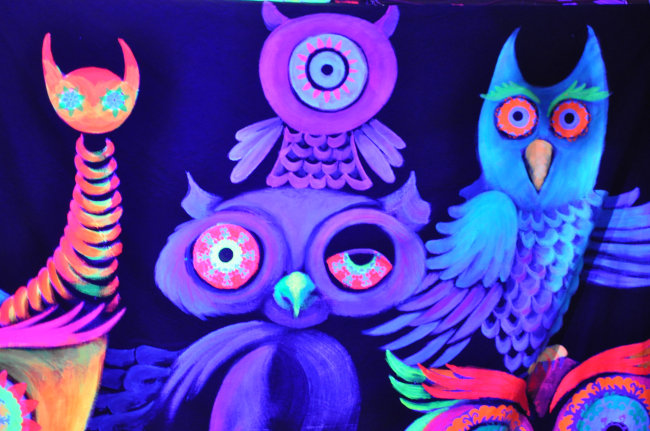 I want a cyclops owl.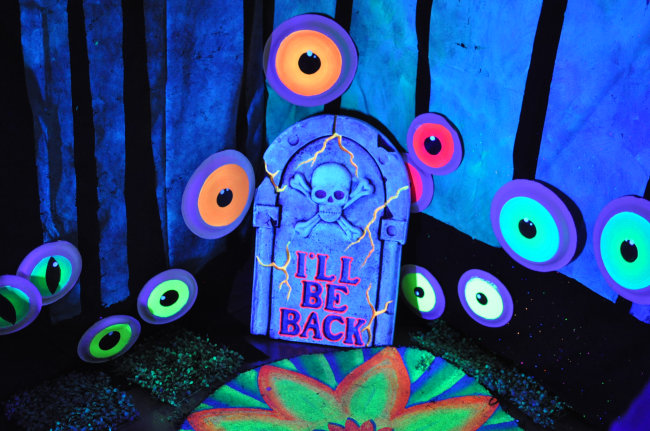 It looks great in the photo, but even better with 3D glasses on.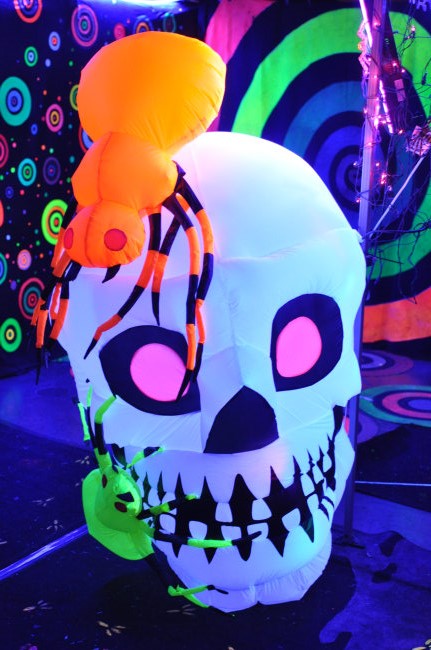 Can I have this giant inflatable skull covered in spiders in my bedroom?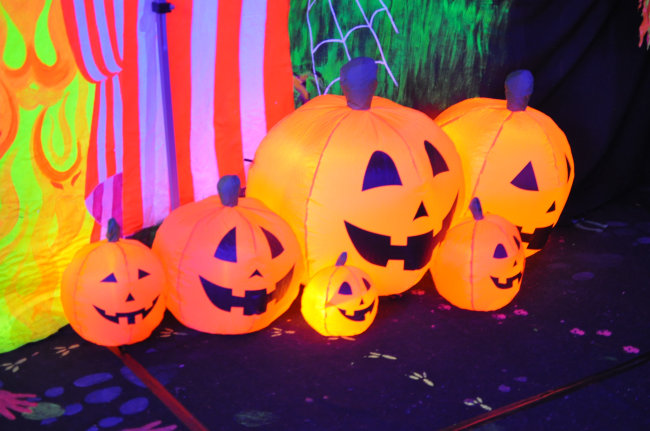 What a happy lil' inflatable pumpkin patch... until I walk up to it with a needle.

Good to know they had some undead security to make sure nobody stole anything.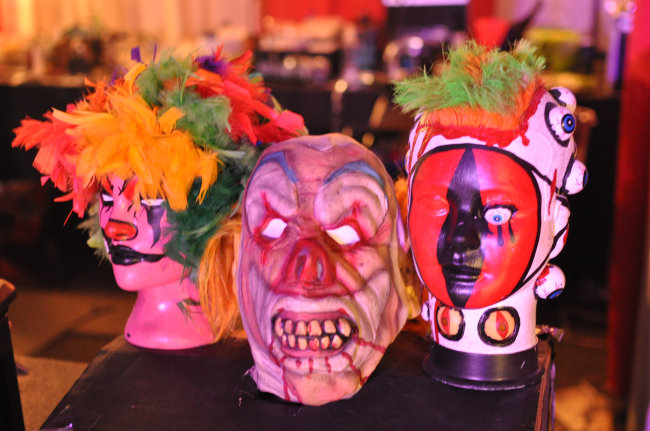 Some random monster masks.

If there's one thing I know about clowns, it's that they love their guillotines.

Some kind of interactive, blindfolded Halloween game in a cemetery.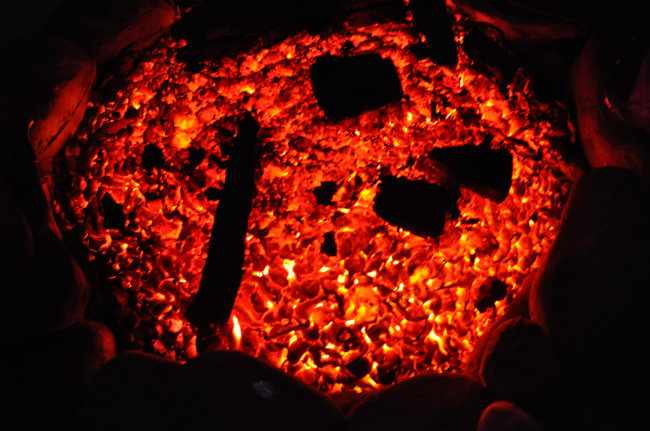 Damn. I forgot to bring some marshmallows to roast.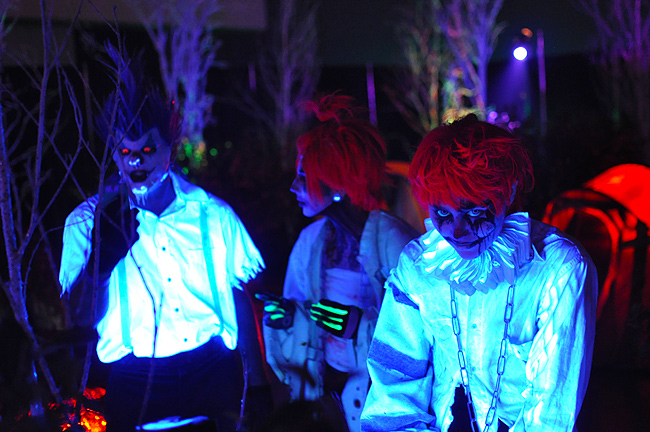 Monsters checking their cellphones, while one looks on with a completely devilish look on her face.
Probably my favorite photo I snapped at the entire event.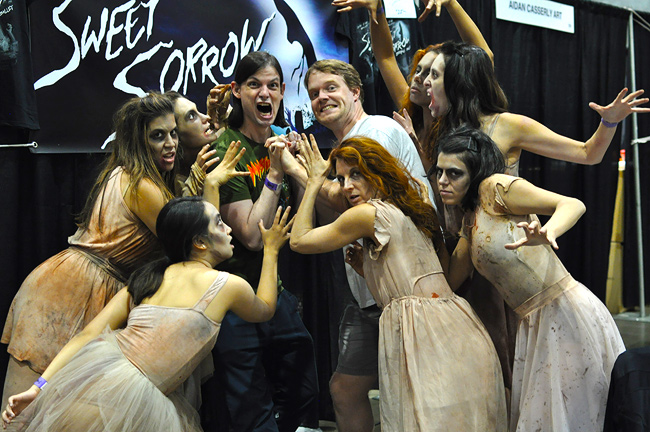 Sweet Sorrow - A Zombie Ballet. No seriously, it's a zombie ballet, and before they devoured our flesh, they put on a show: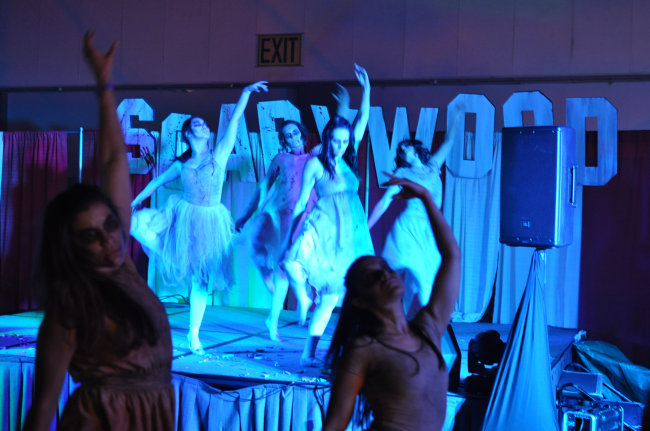 Never thought I'd see graceful ballet zombies, yet there they are.
There are more photos from ScareLA 2017 to see!
Click here to continue onward to page 2!