by: -RoG-
While the commercialism of Halloween seems to be growing exponentially with each passing year, I thought it would be nice if we take a look back at some vintage cards from long ago. What I really love about them is how they can be completely innocent, yet at the same time, many of them are creepy beyond words. Believe me, I absolutely love what Halloween has become and it's an absolute blast to celebrate it every year, but I still think it's fascinating to look back at how different the holiday really used to be. I hope this little photo gallery helps reminds you that there's a lot more to Halloween cards than what Hallmark puts on store shelves these days.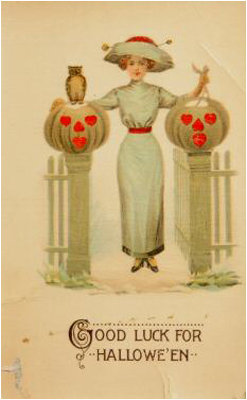 If there's one thing this image doesn't make me feel, it's good luck.
Fear the evil albino pumpkin lady.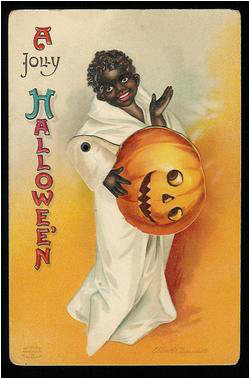 I thought "jolly" was reserved for Christmas cards... not that
I'm gonna dispute it with this glassy-eyed creepo.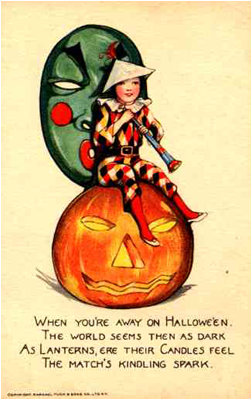 I'm pretty sure that girl is about to get killed by Phanto. She must've stolen his key.
(Yes, that's a geeky old video game reference. Deal with it.)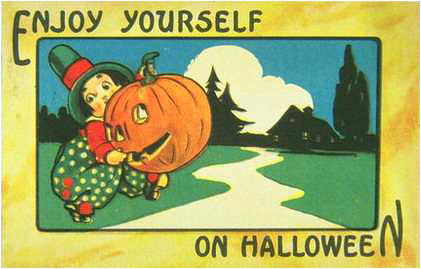 Enjoy yourself on Halloween! Watch a dwarf molest a pumpkin!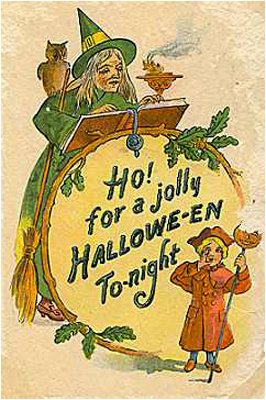 With "jolly" already on there, this card is only a few "ho's" away from being a bona fide Christmas card.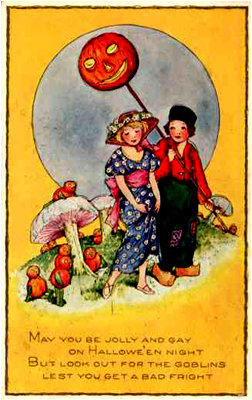 I'm sure mushrooms played a big role in the creation of this card.
May you be jolly and gay.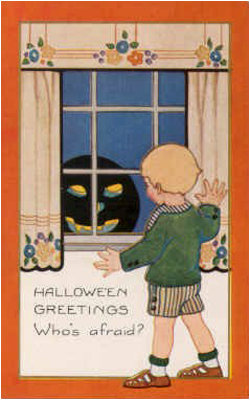 I'm afraid. That's not even my house that the evil black pumpkinface is peering into, and I'm still afraid.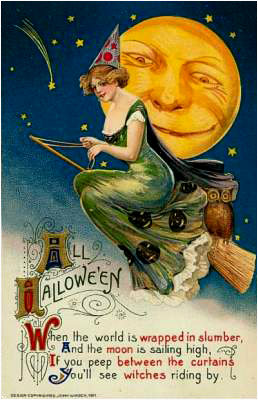 So why do you think that owl on her broom is so terrified?
Notice the evil black pumpkinface print on her dress? That's why.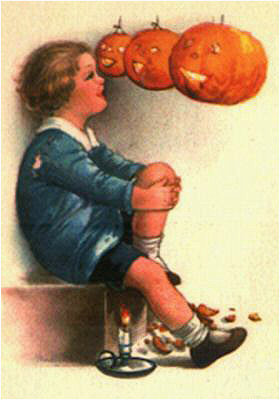 The three pumpkin spirits visit all who smash pumpkins. Not to scold them, but merely to have a pleasant conversation.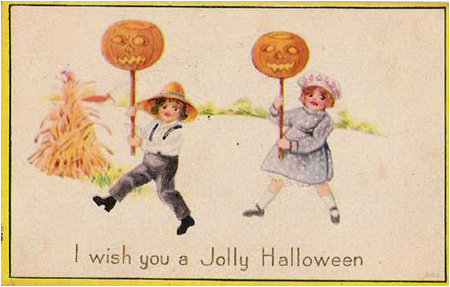 The girl on the right really isn't into it. Come on, if you're gonna wish
somebody a jolly Halloween, then by god, be jolly while you're doing it!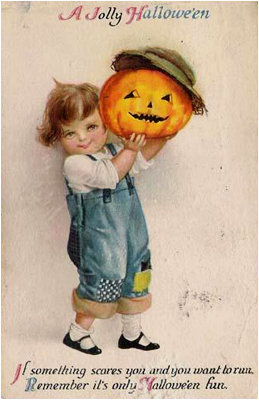 Yeah, remember that advice when the creepy old man invites you into his home for some "extra special candy".
Don't run, for it's only Halloween fun!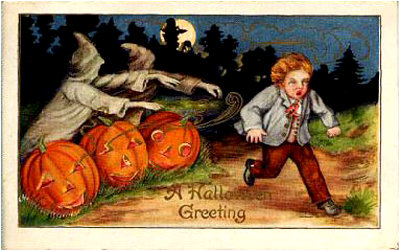 Oh come on, what did I just tell you? Those aren't rapists hiding in the pumpkin patch... it's just Halloween fun!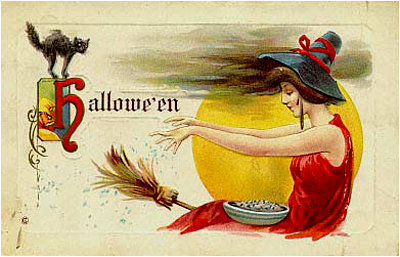 Look! She's removing all the dust from her broom and putting it into that pie to feed everyone with! What a bwitch!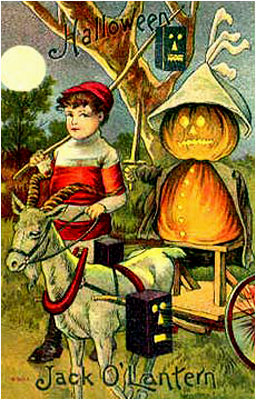 Remember what that other card said about not running away because it's just Halloween fun?
Well, forget that shit. If you see this guy, run... run as fast and far away as you possibly can.
If you don't he'll put you in his twisted traveling "pumpkin-man towed by a haunted billy goat" show.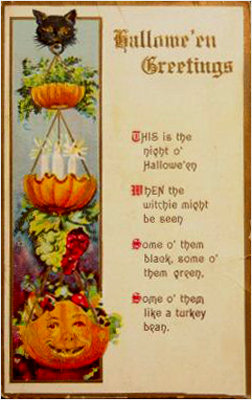 If I ever see a witch that looks like anything remotely like a "turkey bean",
I'm officially moving to a land far, far away where Halloween isn't celebrated.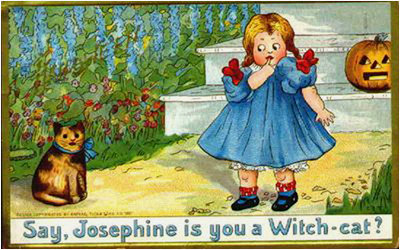 Well? Come on, Josephine... out with it! Is you or is you not?
There are still more Vintage Halloween Cards to see!
Click here to continue onward to page 2!