by: -RoG-
Since you guys seemed to enjoy that last batch of bizzaro Halloween cards from yesteryear so much, I figured I would put up another two pages of 'em for your amusement. So let's dive right into yet another batch of these ultra-weirdo vintage Halloween Cards!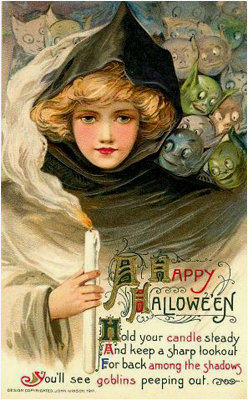 Fact: Goblins love scented candles.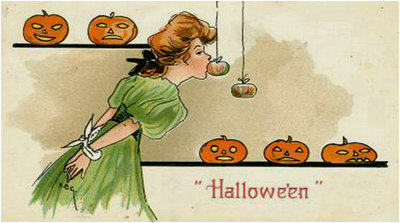 Apparently fishing with pumpkins and bondage were a big part of Halloween festivities back in the day.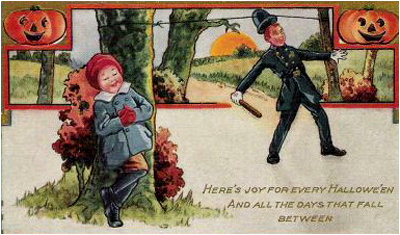 Sure, he's laughing now, but that kid won't be laughing when the
constable gives him a brutally violent beatdown for knocking off his hat.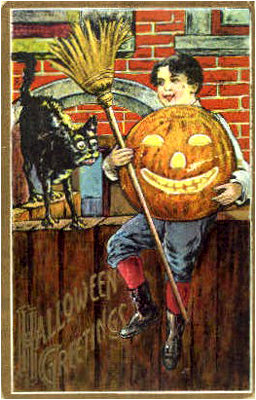 Humpty Dumpty sat on a wall...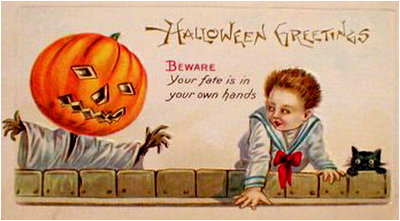 Your fate is in your own hands, so don't dress like a sailor. Perhaps then the angry pumpkin god won't murder you. Perhaps.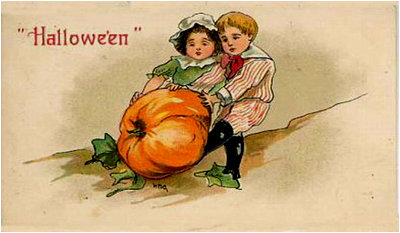 Child labor was once used for the giant pumpkin harvests. Happy Halloween!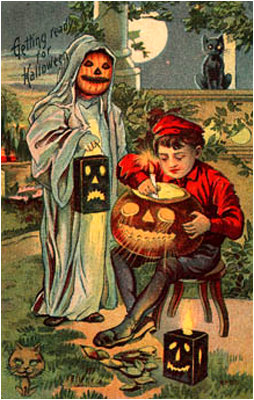 What's scarier, the pumpkin ghost or the cat with the enormous head in the bottom left corner?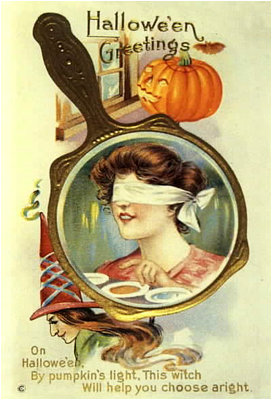 I'm not sure what the witch is helping her choose... what shade of blush to wear perhaps?
Should a person really be accepting blindfolded beauty tips from a witch?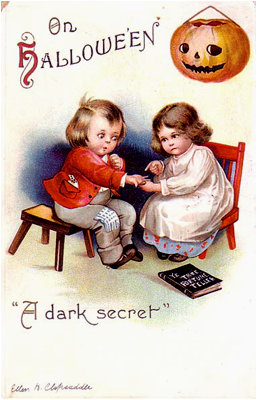 This young fortune teller knew all that she needed to know about this guy by reading the calluses on his palm.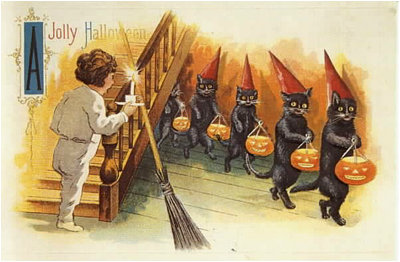 When one black cat crosses your path, it's bad luck.
When many cross your path? It's a conga line and you had damn well better join in the fun.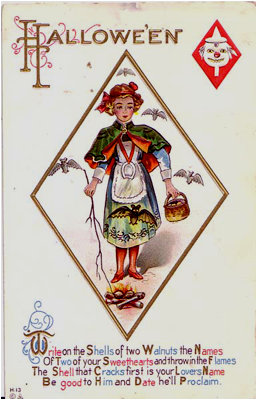 That's right folks, allow life's truly important decisions to be settled by walnuts on fire.
It's a great way to decide on whom to marry, what stocks to invest in, whether or not to commit suicide, etc.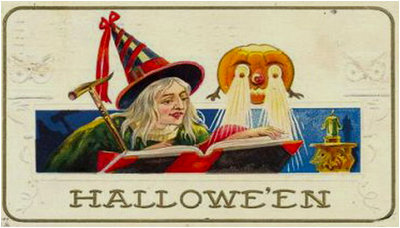 I want a pumpkin with laser eyes.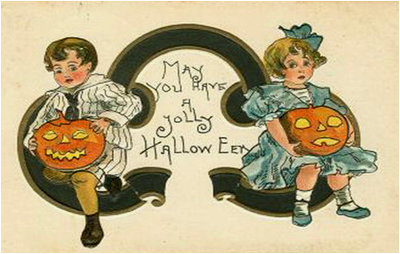 Jolly indeed, just look at all the joy on their faces!

A black cat in a pumpkin shell, an owl on your shoulder... what no partridge in a pear tree?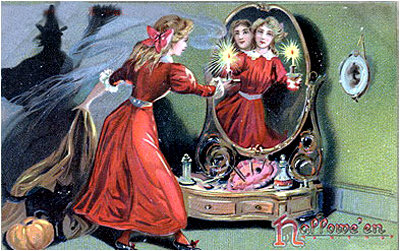 Popular witch prank: make somebody think they're a two-headed freak.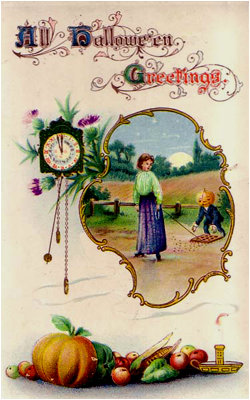 She's ashamed of her pumpkin-headed son.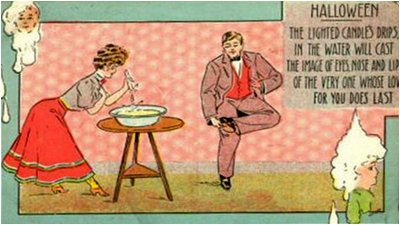 And if the image of your lover doesn't appear in the candle wax, he'll remove his shoe and beat you to death with it.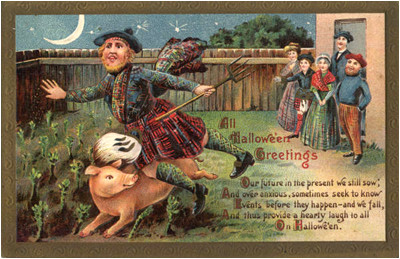 Wild pigs tripping up a kilted Scotsman? Yep, it's Halloween alright!
There are still more Vintage Halloween Cards to see!
Click here to continue onward to page 2!