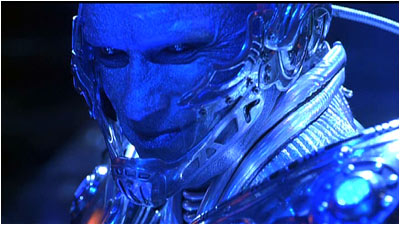 So... who did joo vote foah?!
You, Governor Shwarzenegger! I swear!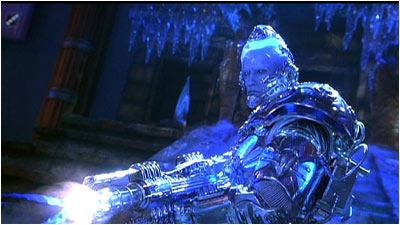 LIAH!
AAAAAAHH!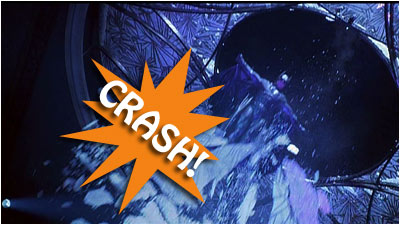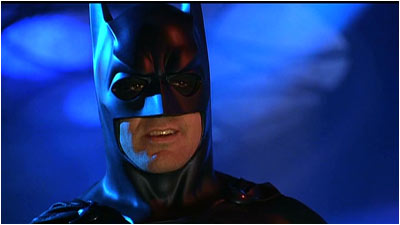 I can't let you get away with this, Governor Schwarzenegger!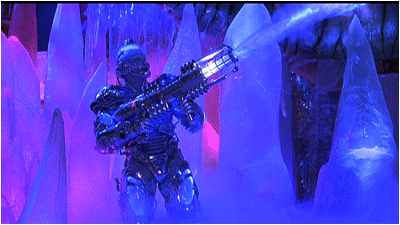 Look at dis! Who killed deh dinosoahs? Deh Ice Age! Ahahaha!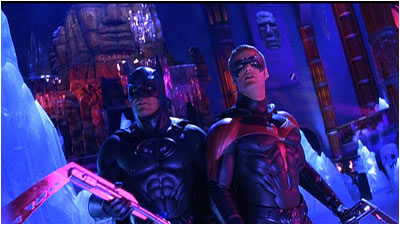 Right... Ice Age... Say, how much money were you planning to put into education again?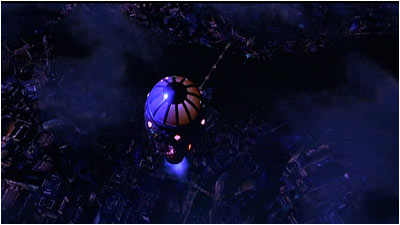 Ahaha! It was a divershun! I'm escaping in my racket! So long, Batman!
LATER THAT NIGHT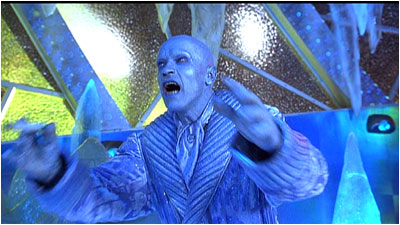 Dat damn Batman! He is always foaihling my plans! How can I become gavnah of deh woehld with him araouhnd?!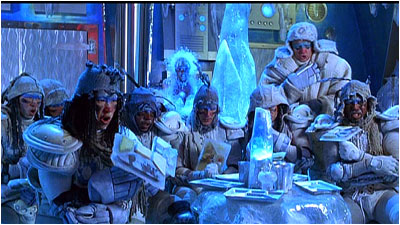 We don't know, mister Governor Schwarzenegger! We have tried everything!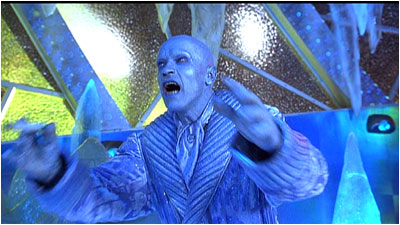 Some fine advisuhs joo are! What am I paying joo foah!?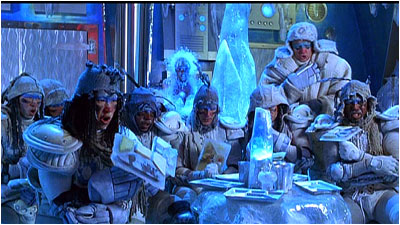 You aren't, you are holding our children ransom!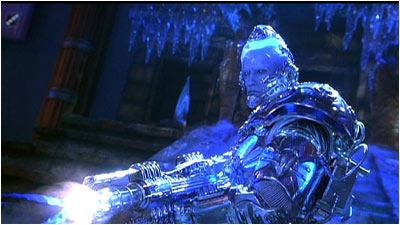 SHADDAP! SHADDAP SHADDAP SHADDAAAAAAAP!!!
LATER, AT A PARTY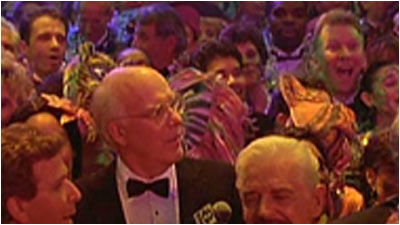 Batman! When will Governor Schwarzenegger's reign of terror end?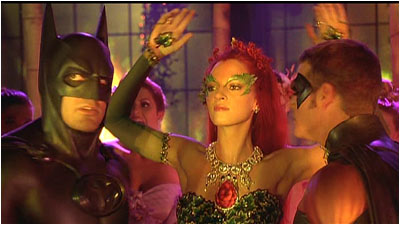 I'm working on it, Senator Patrick Leahy. Oh, hi Poison Ivy.
Hi.
I am hieah to crash deh party!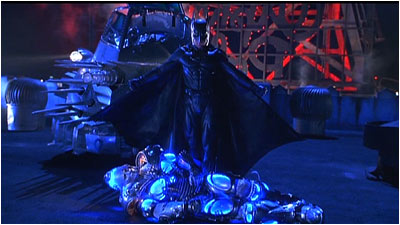 Oh noah, you gat me good, Batman!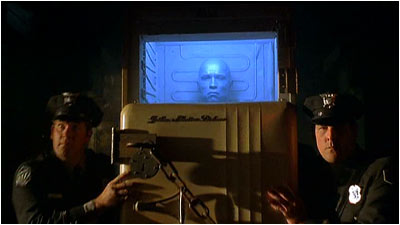 You can run, but you can never run far enough when Batman is around, Governor Schwarzenegger!
Shaddap.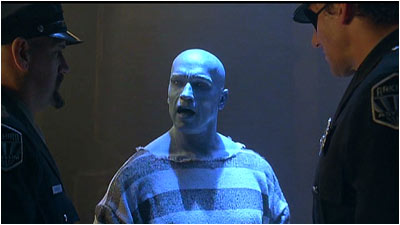 Haha! It was all a plot made by me! With you out of the way, I can become the governor of the world, Governor Schwarzenegger!
Gavnah Jesse Ventura! I shouldah known it was joo all along!
Of course it was me! Hahaha!
Oh, Gavnah Jesse Ventura do joo still remembah when it was all fahn and games..?
TEN YEARS EARLIER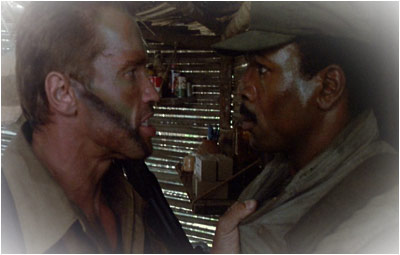 Cahrl, joo are NAT my best friend anymuah! I cahn't BELIEFE deh shit joo pulled!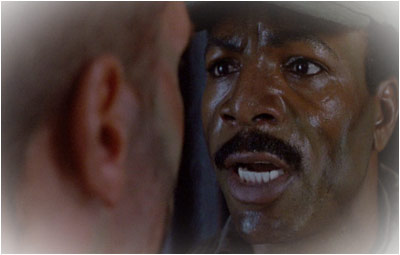 Arnold, war does something to a man. The same rules don't apply out here. This is no man's land. It's hell, Arnold.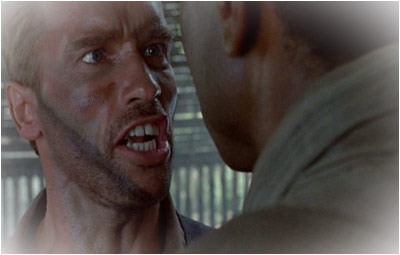 Out hieah deh rules are TWICE as impuhtant! We cahn't let ouhrselfs became paht of deh jungal! We haff to rise abahve it! Good-bye, Cahrl!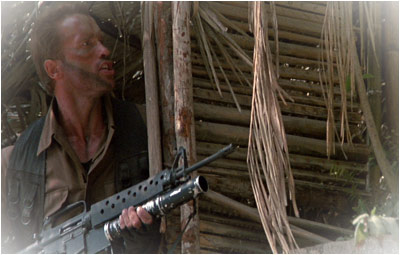 HEY, JESSIEH! WAHNT TO BE MY NEW BEST FRIEND!?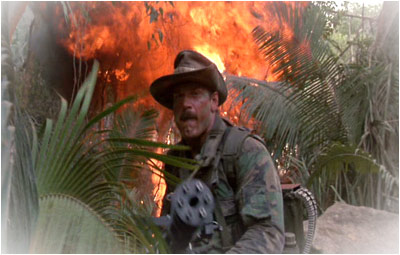 WHAT'S THAT YOU SAY?!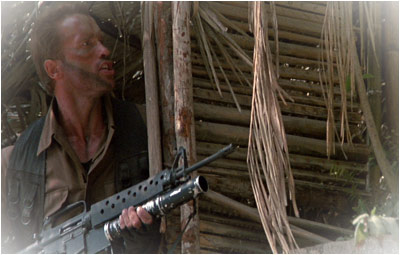 I SAIHD, WAHNT TO BE MY NEW BEST FRIEND!?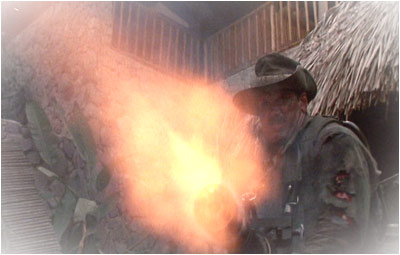 OH, SURE THING, ARNIE! LET'S RENT A MOVIE ONCE THIS WAR IS OVER! I'VE ALWAYS WANTED TOO SEE THE GOONIES!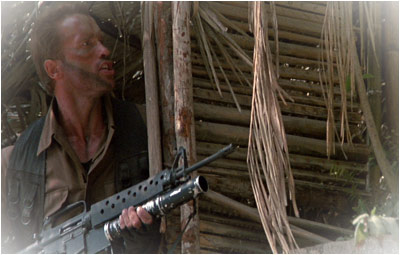 JOO GOT IT BAHDDY! AHNIE AND JESSIEH, FRIENDS FOREVAH! HAHAHAHAHA!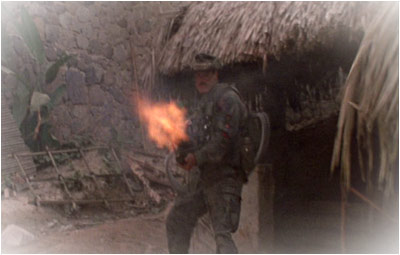 HAHAHAHAHA! LET'S NOT INVITE CARL! HAHAHAHA!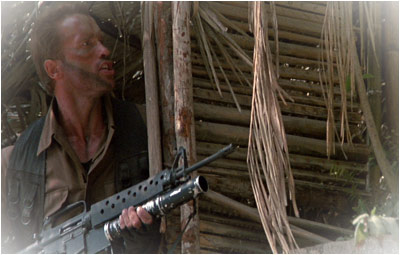 HAHAHAHA! AH, GOOD TAIMES!
So, Sahnny, what are joo going to do wenn dis mission is ovah?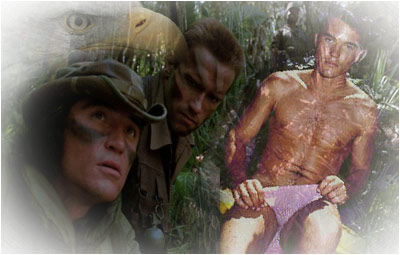 I do not know, Arnold. I have walked with Bear and soared with Eagle. I have given golfing a shot. And I have done porn. And now I am a commando. But I still have not found my place. I still do not know who Sonny Landham is. Perhaps I will give politics a shot. Governor Sonny Landham. I like the sound of that. I think I will run when the time is right. Maybe that is also your path, Arnold.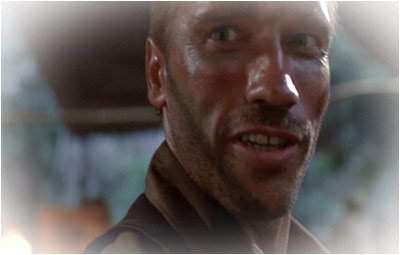 Oh, I don't think so! I think I will stick araouhnd in deh jungal and hahnt down sum moah aliens with my noo best friend, Jessieh Venturah! Isn't he deh best, Sahnny?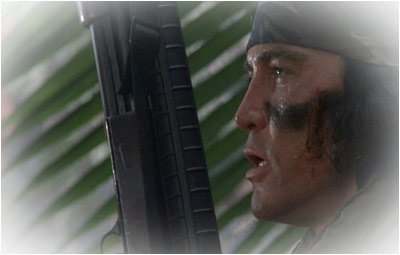 He seems a good man to me. But remember that Bear and Moose will share their shelter until food is scarce. When that time comes, be sure you are not Moose.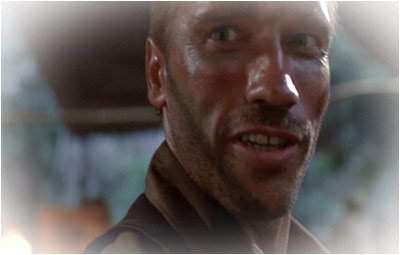 Wat are joo talking abaouht? Mooses and bears don't live togetha! Dey don't even eat deh same food! Hahaha, you wacky Native American!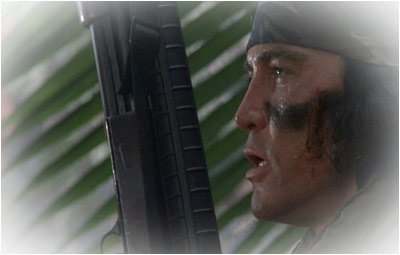 Yeah, I just made that up. But watch your back, dude.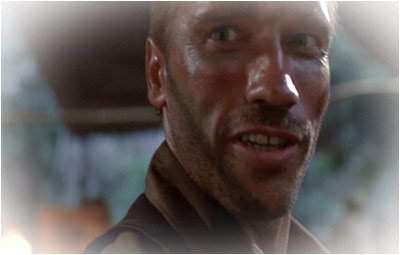 Oh, don't worry abaouth me! I gat my noo best friend to watch my back!
THE VERY NEXT YEAR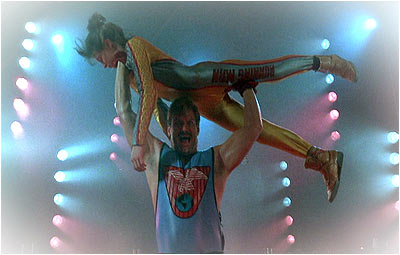 Hahaha! I've killed your bitch, Arnie! And now I'ma kill you!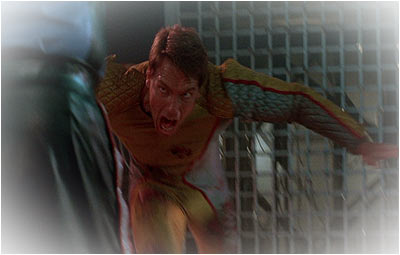 NOOOOOO! FAAAAAAAAAAAAACK JOOOOOOOOOOO! AYLALAYLAHAHALEH!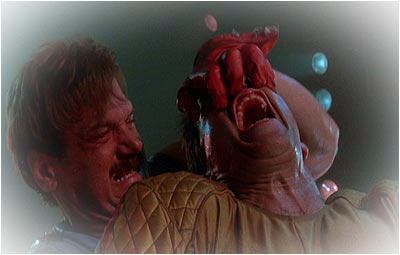 Break your face! BREAK! YOUR! FACE!!
AYALAYHYHLAYHLALAAYH! JESSIEH!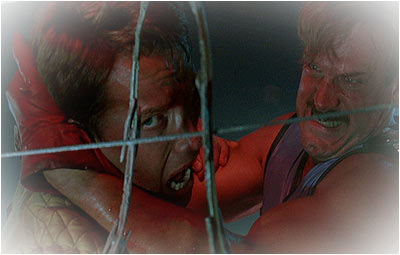 Oh Jessieh, how did it eveh cam to dis? How did we let it go so fah?
We have come to this because we are men, and man will always be a beast. Is there such a thing as evil? Would you find evil in my heart if you could look into it? Good and evil require an eternal and external moral, and such a moral is dependant on the concept of free will. Free will can not be without a soul, and I'm afraid I have come to doubt there ever was a ghost in the machine, my friend.
HYELEHLAYELEHH!!!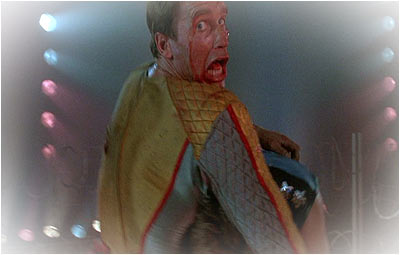 Let's get this over with! It's the spikes for you, Arnie!
NOOOOOOOOOOOOOOOOOOOOOO!!!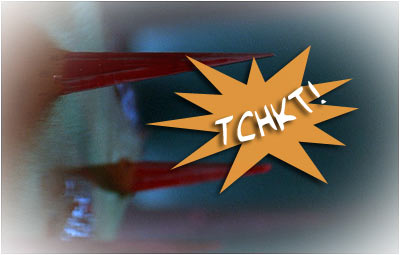 AAAAAAAAAAAAHHH! SPAIKES!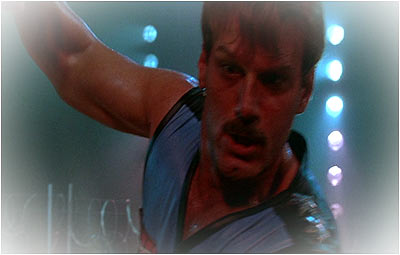 Oh, Arnie, our conflict has claimed your life. I wish there was another way we could have settled this.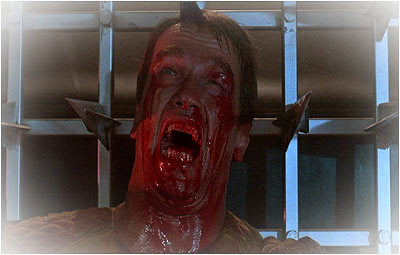 I am very mach alife, and I have a proposishen foah joo!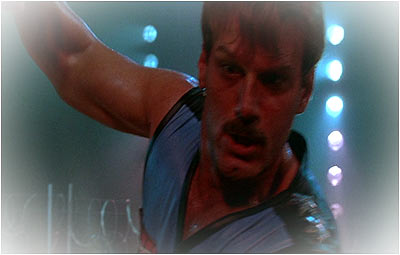 A proposition? Let's hear it.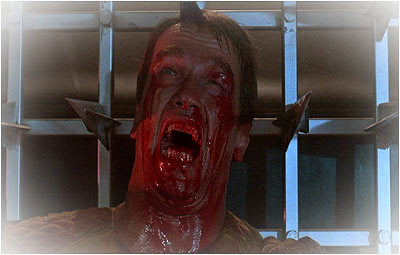 Let us settul dis like gentalmen! I challunge joo to a race!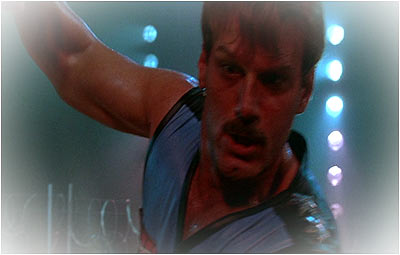 A race? What kind of race?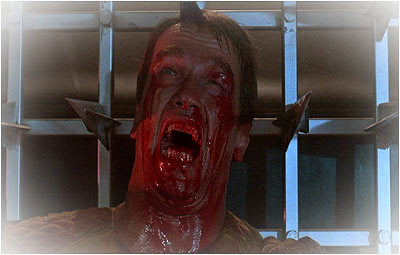 Um... Deh winnah is whoeveh... is deh fuhst to becam the gavnah of deh world!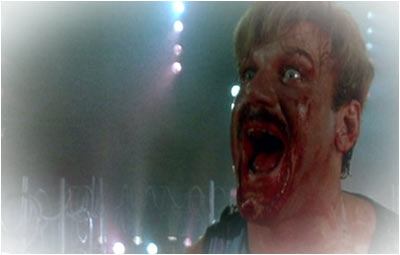 Governor of the world? I like it! You are on, Arnie! HAHAHAH!
BEFORE LONG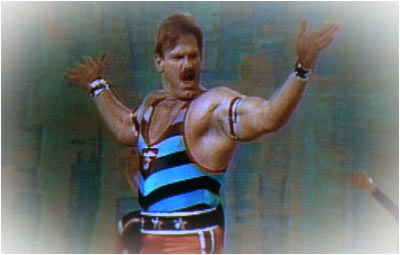 I am strong!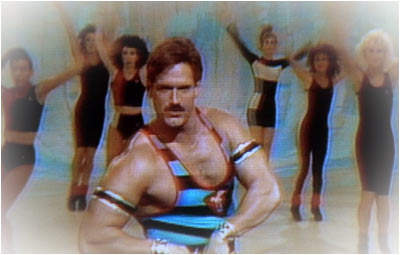 I get lots of chicks!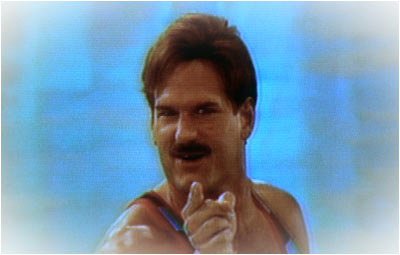 Vote for me!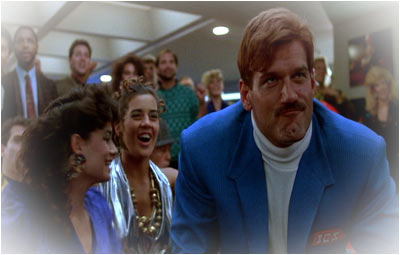 Awesome campaign ad, folks. I'd like to see Arnie top that one!
MEANWHILE, IN THE PRESENT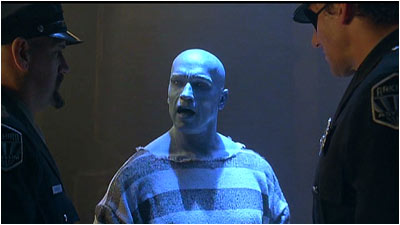 Yah, painting myself blue wasun't deh best campaign gimmick, I must admit. It's stahting to cam off araouhnd my ass, though. So, joo still want to play duhty, huh? I'll give joo... Oh look, Poaisuhn Avyh!
What?
Poison Ivy. You are now under my spell, Governor Jesse Ventura.
Boy am I ever.
You know, I would have been a governor too, if it wasn't for the fact that I look like a pirate.
Sure.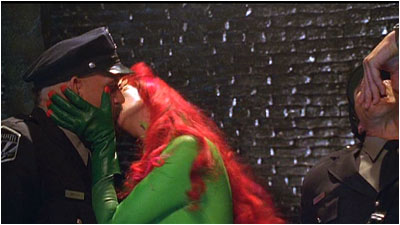 Kiss me!
Yes ma'am!
Hey, look what I can do with my face and my hand!
Oh no, you poisoned me, Poison Ivy!
I sure did! Hahaha!
Hahaha!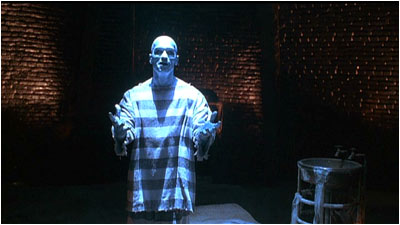 Yes! I reign sahpreme!
Actually, I work for someone else. Goodbye, Governor Schwarzenegger!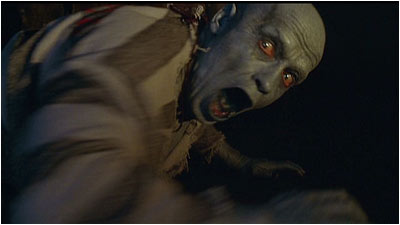 NOOOOO! HLUELEHLAEEH!
THE VERY NEXT DAY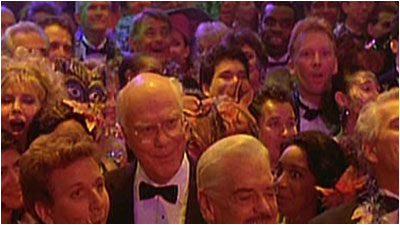 Hooray! I, Senator Patrick Leahy, am now the senator of the world!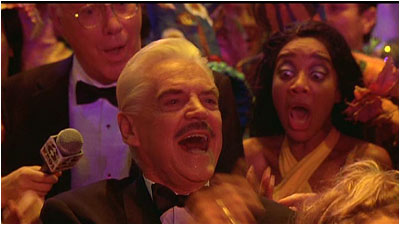 It is also your lucky day! I am a very rich man who gives away millions of dollars whenever someone named Patrick is standing right behind me! Congratulations, Senator Patrick Leahy!
Oh boy!
OH LAWDY!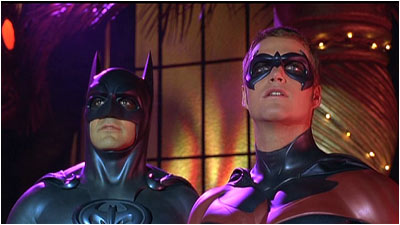 Well, looks like we saved the day, Batman!
I saved the day, Robin. You're fired.
THE END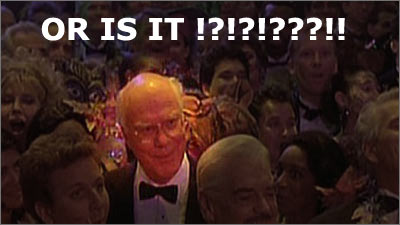 ?!??