They say "Hollywood is out of ideas" because of all the movies that are being remade these days. Charlie and the Chocolate Factory, The Dukes of Hazzard, House of Wax, Herbie... frankly, the world would be a better place without these shoddy remakes. The originals were perfectly AOK, so why bother trying to rehash them? Oh yeah, that's right; it's an easy way to make a fast buck without having to come up with something original of your own. Honestly, if they want to make a quick buck, how about they not try to remake those old movies, and instead, finally put out the sequels we've all been yearning for?

It's with this in mind that I've compiled a list of movies that are long overdue for a sequel, along with some suggestions as to what they could be about: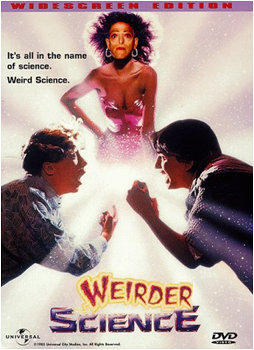 Weird Science 2: Weirder Science
Gary and Wyatt return to the big screen picking up 1 year later from where the original movie left off. They're now roommates in college but they're in need of some new "companionship" after the girls in the first movie realized what huge dorks they were, so Gary and Wyatt decide to make another perfect woman. They don't have any bras to wear on their heads during the experiment though, so they settle for jock-straps instead. This leads to a WACKY mishap of epic proportions - Michael Berryman, the mutant biker from the original movie, returns as their computer-generated love slave. Just wait until you see the threesome shower scene in this sequel! Hotcha-totcha!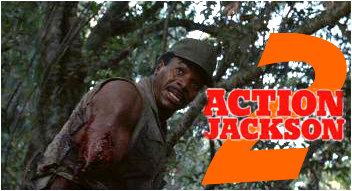 Action Jackson 2: Back In Action
Carl Weathers returns to the big screen as a tough Detroit cop with a bad reputation. In this high-octane sequel, Action Jackson goes up against another evil crime lord (played by Sylvester Stallone) who is bent on bringing the city to its knees. After blasting his way through all of the toughest thugs in town, Action Jackson goes head-to-head with Stallone only to have his arm blown off just like in Predator. But this is Action Jackson we're talking about here. You think the loss of an arm is gonna stop him? He picks up his severed arm, says "It's time for ACTION!" and proceeds to beat Stallone to death with it.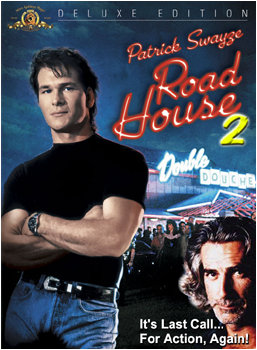 Road House 2: The Double Douche
I'm sorry, but that pathetic direct-to-video sequel release does NOT count as a sequel to the original. Actually, they could just play the original movie and slap this new title on it and it would STILL pack theatres nationwide. I guarantee it. And if you disagree with me, just keep one thing in mind: I used to fuck guys like you in prison.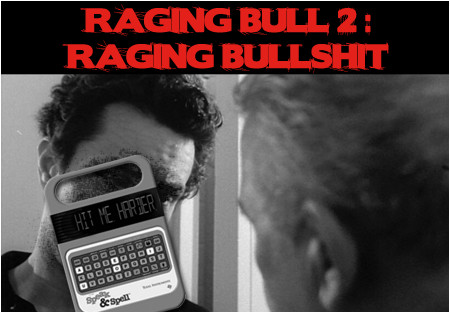 Raging Bull 2: Raging Bullshit
Robert De Niro and Joe Pesci reprise their roles as Jake and Joey La Motta in this intense sequel. It's a full 4 hours of Jake asking his brother Joey to hit him in the face harder and harder and harder. By the end of the film, Jake's face is such a bloody, mangled mess that he is no longer able to speak. Still not satisfied with his brother's punches, Jake uses a Speak 'N Spell to tell Joey to hit him harder.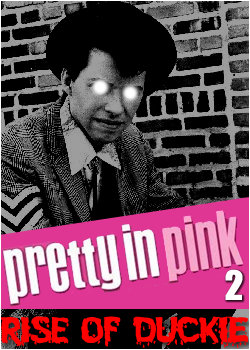 Pretty In Pink 2: Rise Of Duckie
Now in her 40's and a recently divorced mother of three, Andie (Molly Ringwold) heads back out into the world and tries dating again. She meets some really nice guys and the dates always seem to go really well, yet they never call her back. Andie begins to wonder why this keeps happening, so she gets fed up and storms over to one of the guys homes only to discover that he's been murdered. In fact, all of the men she's been dating have been murdered. And just who murdered them all? Duckie. It was fucking Duckie!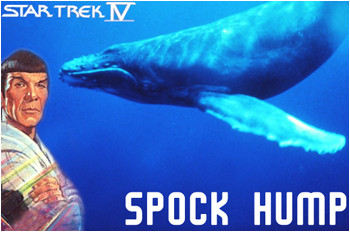 Star Trek IV: Part 2 - Spock Hump
This is perhaps the sequel we've needed more than any other movie out there. Fans just weren't satisfied with only one movie which had Spock communicating with humpback whales in an attempt to save planet Earth. In this sequel, one of the two remaining humpback whales has died. If they cannot reproduce, the alien probe will find out about it and destroy planet Earth. So, Spock takes it upon himself to mate with the remaining whale to save the planet. When asked what the hell he was doing, Spock simply responds, "It was a logical decision."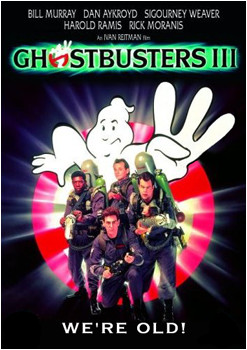 Ghostbusters III
They're back! Actually, it's more like "Their backs!" since the guys can't even carry those heavy proton packs without suffering major spinal injuries in their old age. In this third and final movie, Gozer the Gozerian returns to cause haunting troubles throughout New York City and nobody knows how to put an end to it. The mayor reluctantly calls in for the help of the Ghostbusters once again and they agree to do it on one term: free medical coverage for the rest of their lives. The mayor agrees and the Ghostbusters head out to face Gozer. On the way, they kill Ray by tearing off his "life alert" necklace and pushing him down a flight of stairs. This prevents them from having to face another giant Stay Puft marshmallow man. In the end, Gozer gets frustrated that none of them will choose the destructor, so Gozer plays them in a game of checkers to determine if New York will perish or not. Now Egon may be old in this movie, but he's still sharp as a razor and makes Gozer his bitch in checkers. "I collect spores, molds and KING ME!"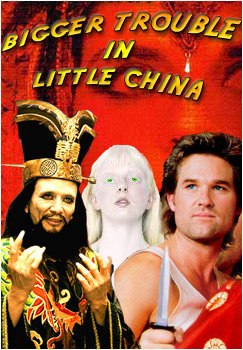 Bigger Trouble In Little China
All aboard the Pork Chop Express for another action-packed adventure! David Lo Pan has risen again from the black blood of the earth! In order to regain his heart and blood, he must appease his god, Ching Dai, by sacrificing an albino girl with green eyes. Pretty hard to come by, right? Well, Lo Pan still somehow manages to find one and itís up to hero trucker Jack Burton and his buddy Wang to put an end to his evil plans to rule the universe from beyond the grave, again. May the wings of liberty never lose a feather! And yes, much to the joy of fans, Jack will go undercover once again as "Henry Swanson". After all, excitement's his game. Indeed!
Ok Hollywood. I've put down the groundwork, now it's time for you to finish the job. Stop with the remakes and get to work!
Questions or Comments about this piece?
email -RoG-
---
If you enjoyed this piece, be sure to check out:
---