Other Easter Animals
by: Protoclown
Well, another Easter has come and gone, the day that Christians celebrate the resurrection of Jesus by worshipping a bunny that poops chocolate eggs. Though it seems hard to imagine now, a bunny wasn't always the animal of choice for celebrating Easter. No, there were several different animals that had their trials with test groups before the bunny was finally settled upon. After hours of exhaustive research, I have put together a list of some of the other candidates from the animal kingdom that had their shot at fortune and fame, but for one reason or another, audiences did not respond well to them.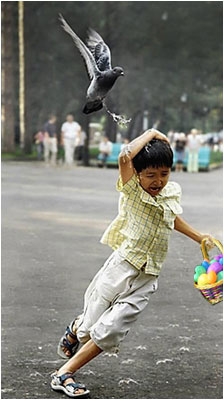 Easter Pigeon
This seems like an obvious choice--pigeons are everywhere, after all, so why not turn them from an inevitable annoyance into something cheerful and happy for the kids? Well, wouldn't you know it, pigeons do poop a lot, but it doesn't exactly look or taste like chocolate. And it turns out they also don't take too kindly to kids running up and rummaging through their eggs, looking for the one with the colored band painted around the middle.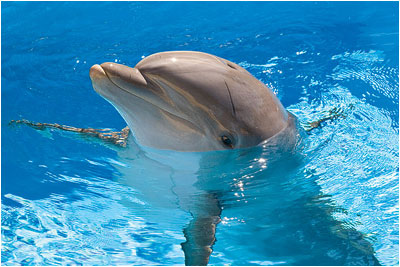 Easter Dolphin
Children love dolphins because they are friendly and cute, so you would think they'd be the perfect animal for the kids to latch onto during Easter, right? What kid wouldn't get excited peeking out the window to get a glimpse of the Easter Dolphin after hearing it dropping off Easter Baskets full of candy on the front porch? Well, apparently, there's something about seeing a dolphin flopping around on dry land in its dehydrating death throes that children find sort of heartbreaking. And deep sea scuba Easter egg hunts ended up being too dangerous, so they were right out.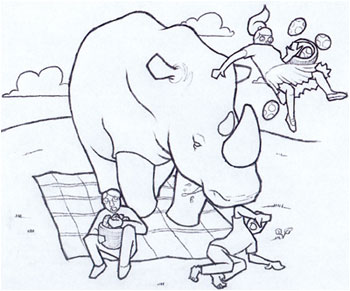 Easter Rhinoceros
You would think that a rhinoceros wouldn't be that dangerous for kids to hang around--they're big and slow, they're herbivores, their horn is so high up that no child could possibly reach it to accidentally trip and impale themselves on it. Hell, rhinos are like big walking playgrounds in and of themselves. Kids can climb and ride them like big leathery ponies. What's not to love, right? Well, apparently they're a lot easier to piss off than you might think. Hey, I know. It was a surprise to me too.
*Special Thanks to Sloth from the I-Mockery message forums for the Rhinoceros drawing!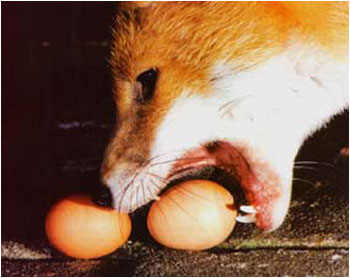 Easter Fox
Somebody decided that it might "liven up" Easter egg hunts a bit if they got rid of the ol' Easter Bunny and replaced him with a fox. Since foxes love eggs themselves, it should be a jolly good time to see the children racing against their furry friends in friendly competition for the spoils. But after a few cases of rabies resulting from fox bites and the upsetting realization for some children that they had "killed Mr. Fox" by taking away his food supply led to a cancellation of the Easter Fox.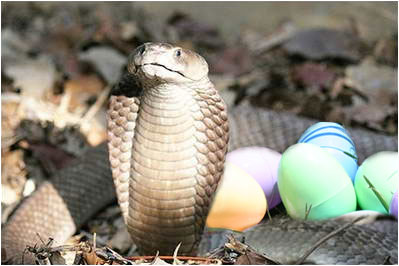 Easter Cobra
Snakes love eggs, so it makes perfect sense to associate them with an Eggtastic holiday such as Easter! Unfortunately, what they love about eggs is viciously protecting them from any and all intruders, so they don't take too kindly to the grabby hands of children trying to swipe the brightly colored ones from their nests.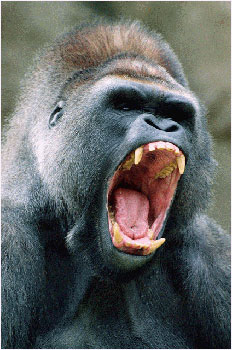 Easter Gorilla
If there's one thing I know about children, it's this: kids love monkeys!! Monkeys are so silly, always playing around and doing "antics". The bad news is that gorillas aren't monkeys, and their "antics" usually involve enraged, uncontrollable pooping while tearing things in half. This led to quite a few unhappy Easter Sundays back in '74.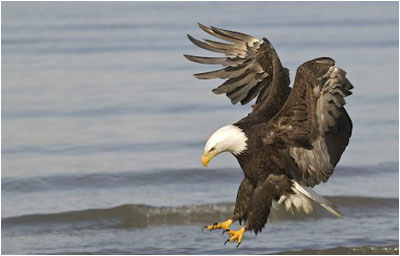 Easter Eagle
Everyone knows that Jesus was an American, or at least, he would have been if the good ol' US of A had been around back then. He probably would have walked around with one of those big foam hands that says "America is Number One!", he loved this country so much. So from an authentic religious standpoint this one makes perfect sense. Children, however, tend to shit themselves in abject terror when a bald eagle is swooping down on them to fetch its eggs back, and no parent wants to clean the pants of a child older than five.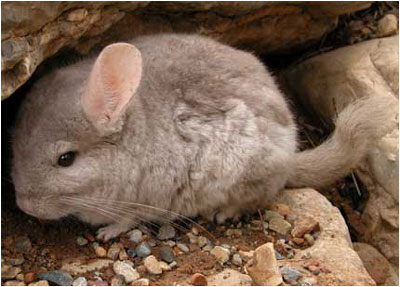 Easter Chinchilla
Chinchillas are cute, furry, cuddly--what's not to like! With the advent of Pokemon, they became very popular and were even substituted as a new Easter animal among some test markets. However, with the popularity of Pokemon also came the belief that chinchillas were not only immune to, but could somehow harness the deadly power of electricity. This led to the deaths of many chinchillas, a few children, and more than a few Easter Sunday tears.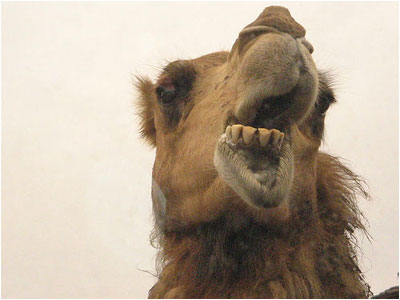 Easter Camel
Camels are sort of appropriate for Easter since they come from the region where Jesus lived. They may be big, dumb, ugly and dangerous, but authenticity goes a long way. In a post-9/11 world however, camels cannot be trusted, because many of them have been seen aiding and abetting terrorists. They are not welcome here any longer.
Questions or Comments about this piece?
Protoclown