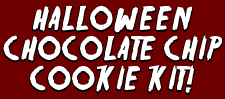 COOOOOOOKIES! It's pretty damned hard to go wrong with cookies. Hell, even those shitty packs of generic cookies that cost .50 cents at Wal-Mart make for a pretty good snack. So you can imagine that when I saw Pillsbury's Halloween Chocolate Chip Cookie Kit, I pounced on it like a wolf on a wounded infant.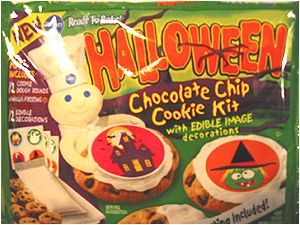 Cookies are good enough alone, but these ones come with a lot more. Once you're done making them you get to put icing on them! As if that's not enough, there's edible decorations with some spooky designs on 'em. I can't tell you how many times I've wanted to eat my Halloween decorations only to find out that they weren't edible. Thank you, Pillsbury, for making decoration consumption possible this season. Thank you.
Ok, as tasty as that icing may be, they've given me WAY too much. And I know exactly why they're doing that too. It's so they can skip on the cookies. You only get 12 cookies in this package, which not much at all when compared to the standard cookie kits you find in grocery stores. Still, let's give them the benefit of the doubt that the icing and edible decorations will make up for the cookie shortage.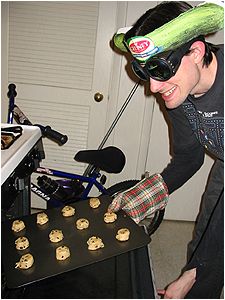 I AM A PRO BAKOR!
After spreading them out evenly on my cookie sheet (which I really need to wash one of these days), I popped the cookie dough blobs into the oven and waited for them to hatch into real cookies. And hatch they would...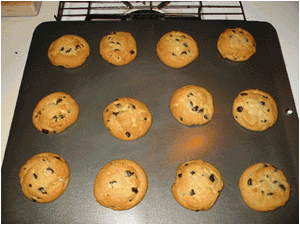 Just look at them. Perfect golden brown cookies just waiting to be consumed. Unfortunately, you have to wait 10 minutes before you can even put the icing on them. This killed me. The cookie smell wafted through my apartment and was making me crazy. This had better be worth it...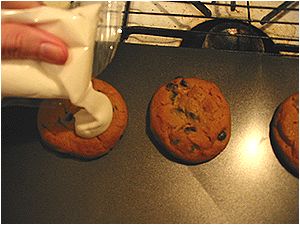 Excuse me, would you like some cookie with your icing? See what I mean about them giving far too much icing? I mean, I like icing as much as the next guy, but there is just a ridiculous amount of it included with this kit. It was far more than 12 cookies could hold even when I spread it out with a knife.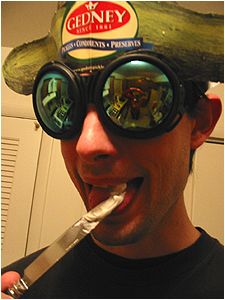 I can't complain too much though, cuz that just allowed me to lick the icing off the knife a lot more.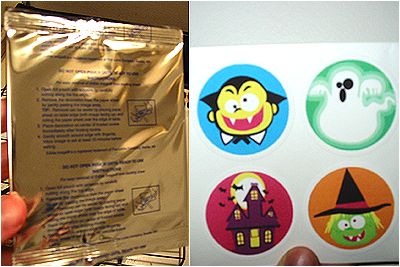 The edible decorations were sealed in a shiny pouch that instructed me not to remove them until I was ready to use them. Why? What would happen if I took them out early? Would they just disintegrate before my very eyes? As much as I wanted to see them, it wasn't a chance I was willing to take, so I waited until I had icing on enough cookies and then I busted them out. There were four decorations: a crazy vampire, a crazy ghost, a haunted house, and a crazy witch. You know the characters are crazy because of the way their eyes are drawn.
o.O = crazy
see how that works?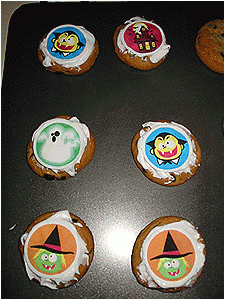 ARGH! You'd think that you could eat the cookies once you place the designs on them, but no... you have to wait another 10 goddamned minutes! This totally takes the fun out of making fresh cookies because they're no longer piping hot by the time you get to eat them. I do have to say though, the cookies at least look pretty damned awesome. Just look at them. Colorful. Covered in icing. MUST. EAST. NOW!

COOOOOOOGIE GOOOOOOOD!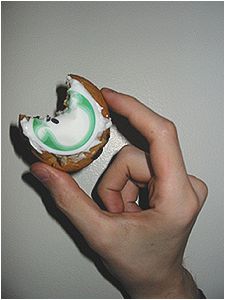 As tasty as the cookies and the icing were, I was kind of let down by the decorations. I mean, you'd think a crazy ghost would have some flavor, but in all honesty I couldn't even taste the decoration... just icing. So I guess it's totally for aesthetic purposes. Oh well, at least these cookies taught me how to draw things that are crazy lookin'. Good times.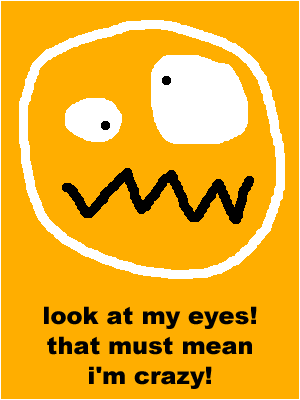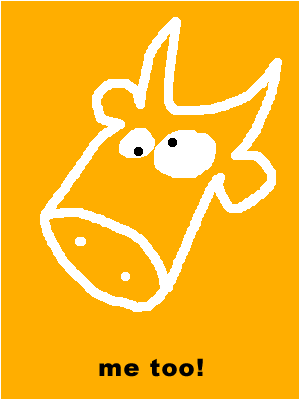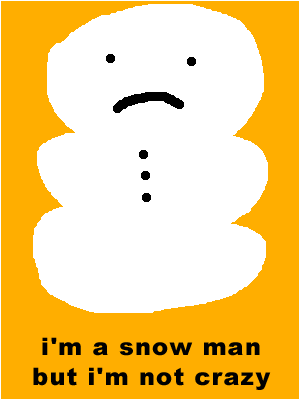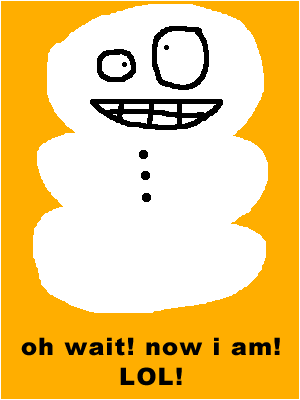 ---