The Tools Of Homicide



"Use my knives and stay alive!"
Believe it or not, Martin Yan, world famous chef extraordinaire, decided to test out his new Samurai Chef Knife set on a few locals. There's really nothing left of the locals to show, but hey, at least we can show you the knives which you can order for a wokin' low price of only $49.97! (or something like that)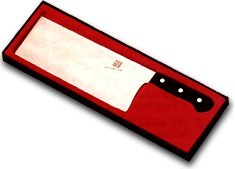 Here's the knife!
If that beauty doesn't satisfy your needs, perhaps you need something bigger. Let me suggest "Martin Yan's Official Maniac Cutlery Set"! Ginsu's got ABSOLUTELY NOTHING on Martin Yan! Check these babies out!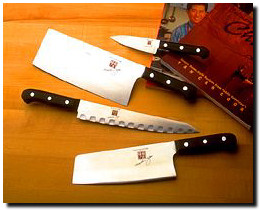 Finally, I'd like to ask you all to be careful with these knives. They are sharper than anything you've ever handled. Believe me, I know what I'm talking about. Check out this little mishap I had a few years back.