...CONTINUED
NOTE: If you haven't seen the photos from days
1-4, click here so you can get caught up to speed.
Otherwise, continue viewing the adventure below!
DAY 5:
DALLAS, TX
to
WACO, TX
to
AMARILLO, TX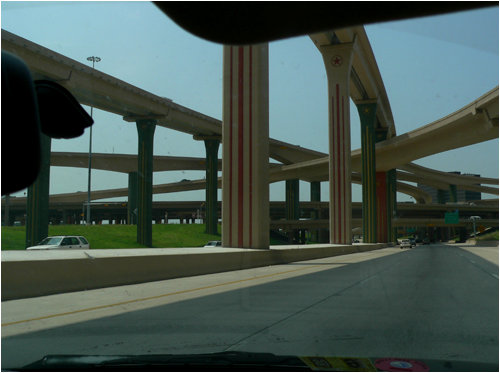 All those rich oil tycoons in Texas must've put up a
bunch o' cash to make Dallas look so nice and clean.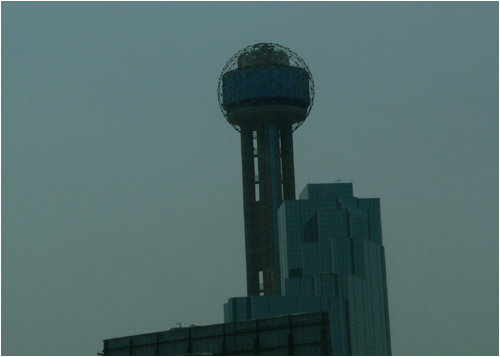 Ever seen the movie "Contact" before? Well, I think
they've just built another one of those alien travel machines.

While the thought of running that truck off the road and getting our fill of
Dr. Pepper crossed our minds, we opted to head to the Dr. Pepper museum instead.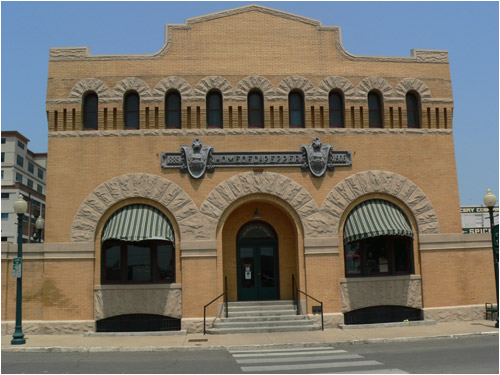 You'd think they'd do more to promote the fact that it is the Dr. Pepper
museum on the outside of the building, but nope... what you see is what you get.


The first thing you see when you enter is the gift shop. It's got just about any item
you can think of with the Dr. Pepper logo on it. Even some tasty Dr. Pepper lip balm!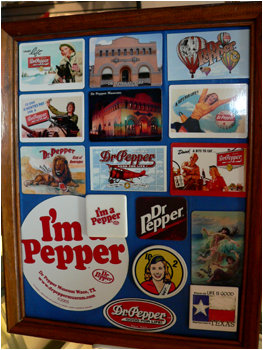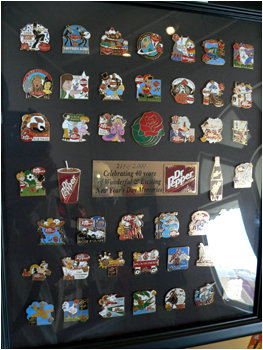 There were plenty of magnets and pins featuring the classic Dr. Pepper ads too.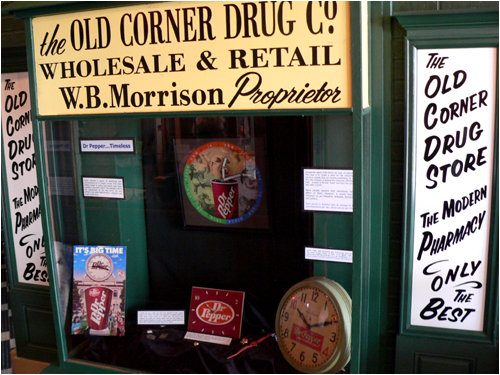 A replica of the Old Corner Drug Store window.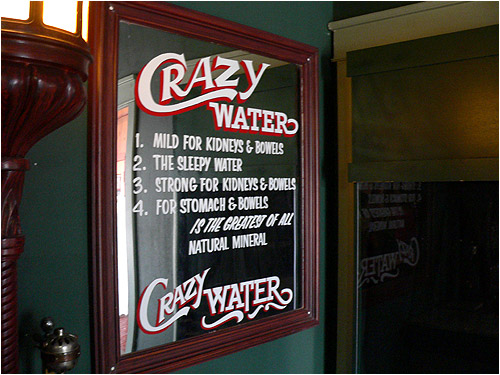 If my drug store sold something called "Crazy Water", I'd be in there every day...
And my bowels would clearly thank me for it!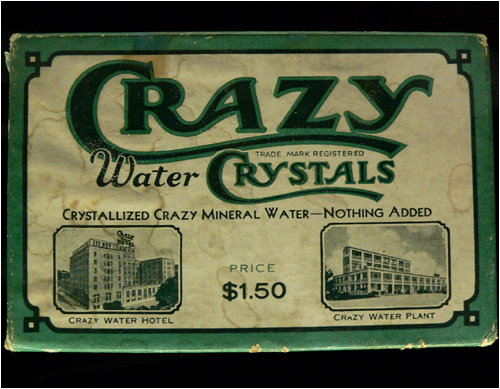 It even came in crystallized form and you can take a tour of how they made it at
the Crazy Water Plant and then stay overnight at the Crazy Water Hotel! Crazy!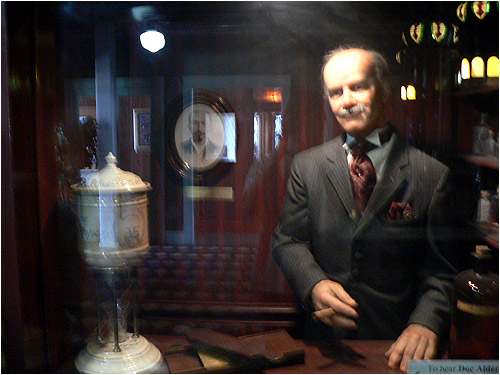 Animatronics will forever be creepy.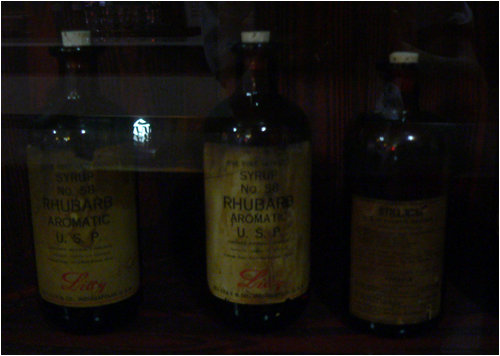 Who's up for some aromatic rhubarb syrup?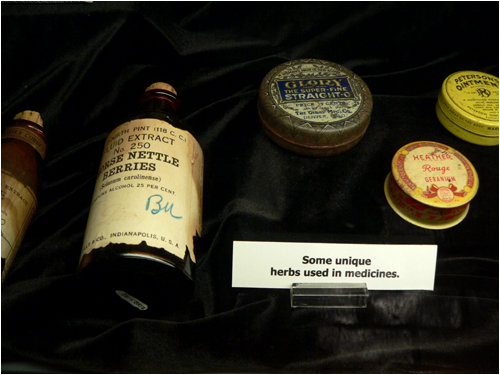 I must know what "Glory: The Super-Fine Straight-O" is.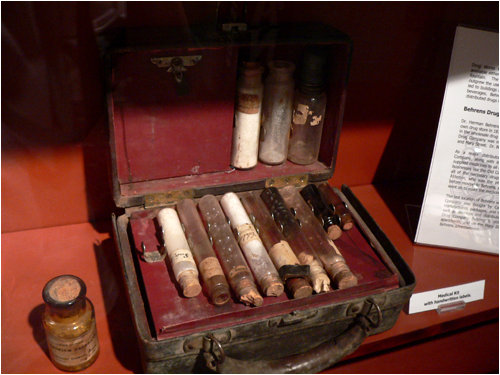 An old medical kit that looks like it needs some healing of its own.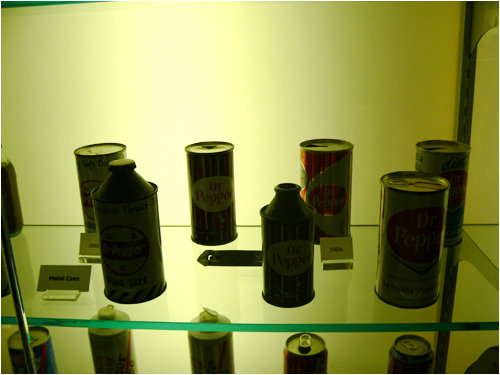 At first glance, you'd think some of the early Dr. Pepper cans had shaving cream in 'em.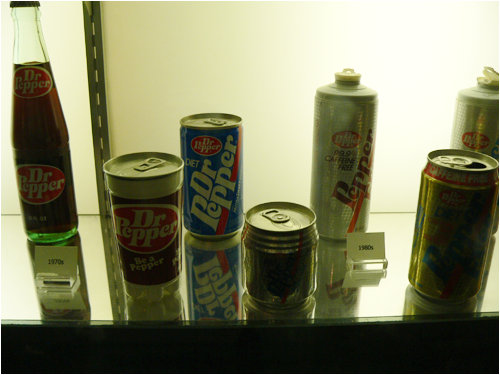 I'm convinced they need to bring back the old containers.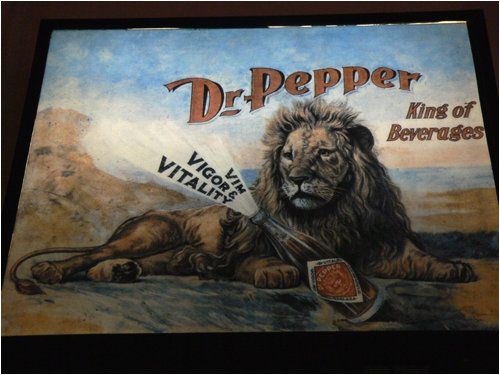 My all-time favorite Dr. Pepper advertisement.
Why, why, WHY aren't they still using this to promote their soda!?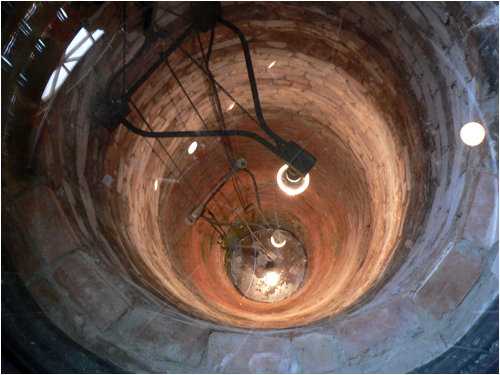 A look down into the old water supply well. Let's hope they're not still using it.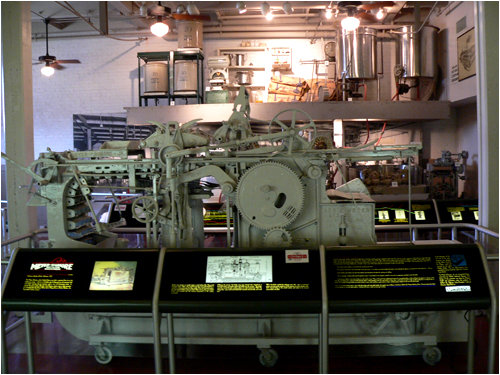 All that machinery just to make some soda. Or at least that's what
they want you to think they used to make in their factory.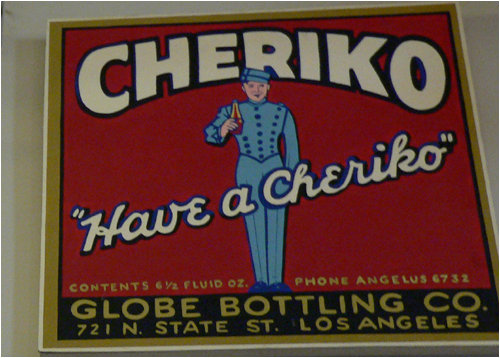 Ok mister bellhop, but only because you insisted!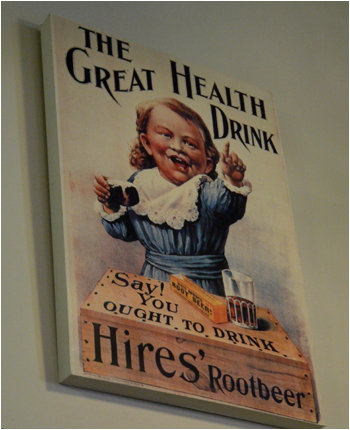 What, so I can become a freakishly evil midget-man in a dress!?
WHAT MADNESS WILL WE ENCOUNTER NEXT?
CONTINUE TO EVEN MORE OF DAY 5!
CLICK HERE!
---
help support I-Mockery by supporting our sponsors:

---
Running a big site like I-Mockery takes a lot o' time and costs moola too.
Want to help show your support?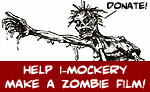 DONATE TO OUR ZOMBIE MOVIE!
Come talk about this piece & more on our Message Forums!