...CONTINUED
DAY 7:
ROSWELL, NM
to
FLAGSTAFF, AZ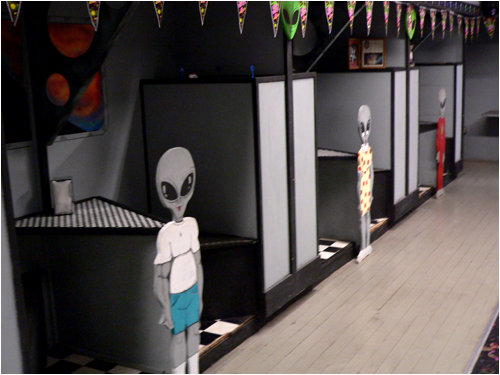 The next day, before we left Roswell, we went to that "Alien Zone" shop that was closed the previous day. In addition to the usual alien novelty items, they had their
own custom alien eating area along with a room filled with alien photo opportunities.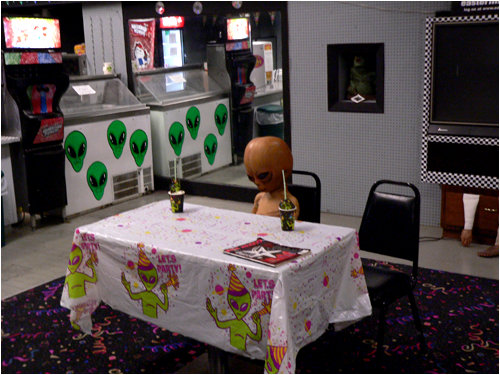 This sad lil' fella looked like he needed a friend to party with.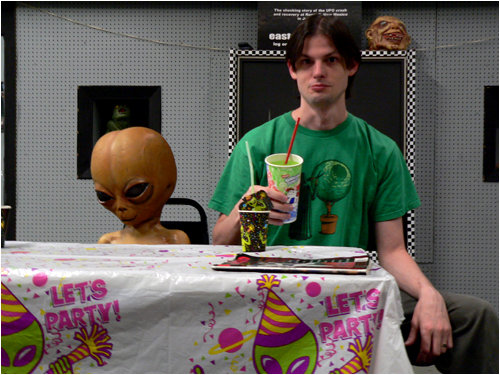 And lemme tell ya, we had one HELL of a party!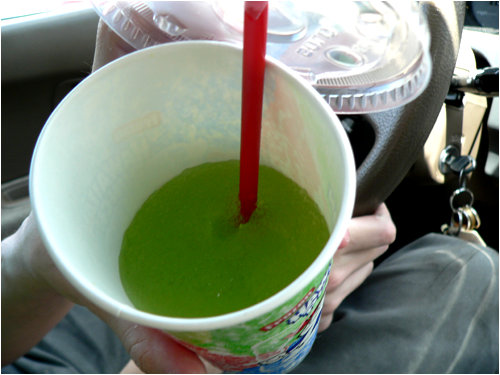 The green alien slushy was out of this world!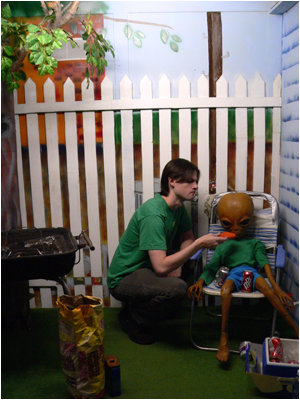 In the first of many photo opportunity scenes that were setup at Alien Zone,
I quickly discovered that sodas such as Dr. Pepper and Diet Coke make aliens drunk.
I couldn't even get this guy to touch the beef that I cooked for him on the grill.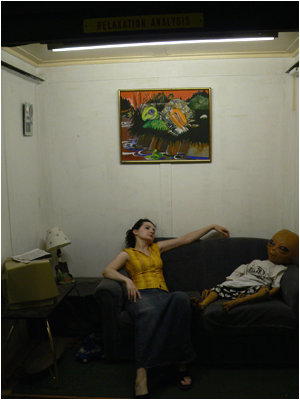 Re and the alien chill out on the couch. Lazy bastards...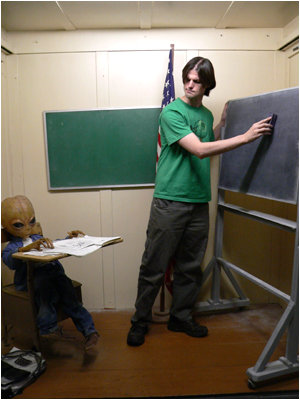 I was about to teach him how to speak English, something I thought would
come in very handy for an alien, when the little fucker shot me with a spitball.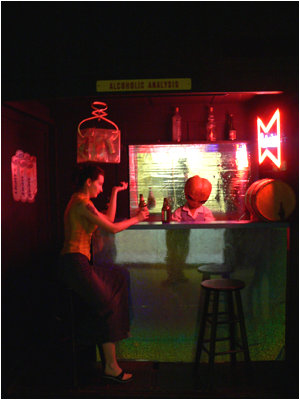 Re gets drunk and tells the alien bartender, "I love you maaaaaaaaaan!"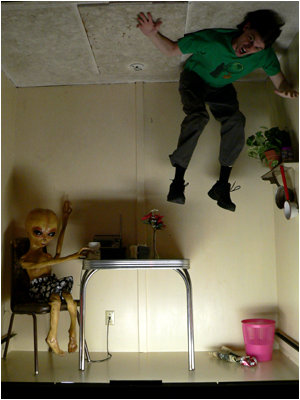 Damn you aliens with your gravitational trickery!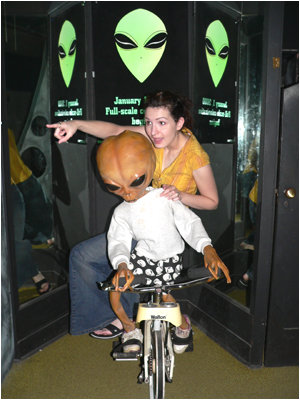 Re hitches a ride to California!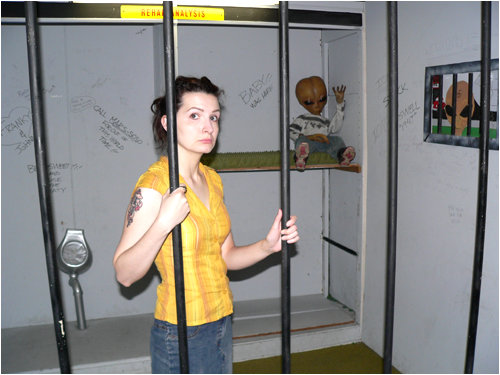 Awwwwwww.... BUSTED!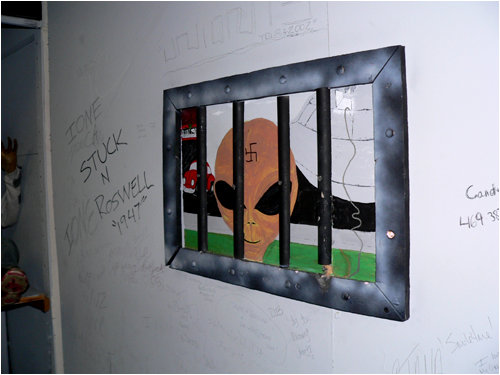 Uh, what's with the Nazi Alien!?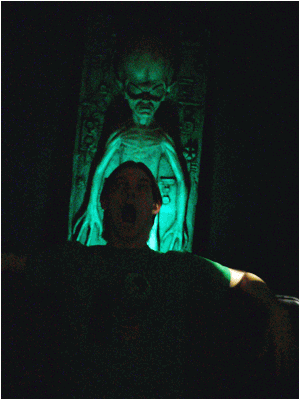 I broke Re out of jail and then paid for it... with my mind!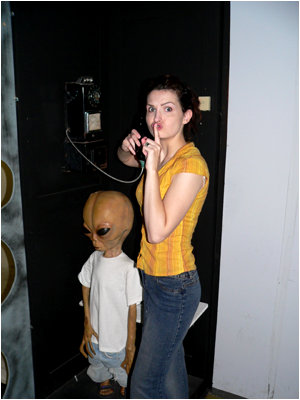 E.T. PHONE HOME!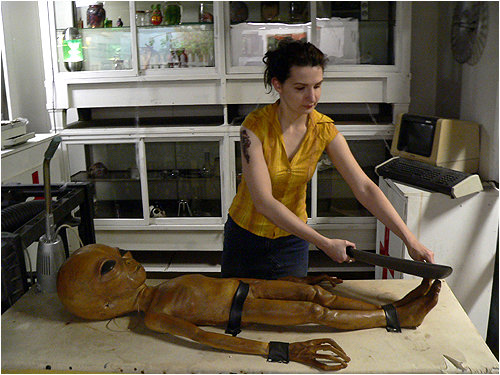 "Oh you'll talk Mr. Alien... they ALL talk!"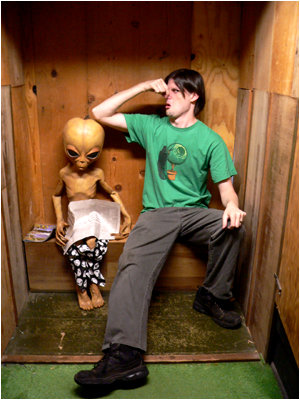 ALIEN POOP!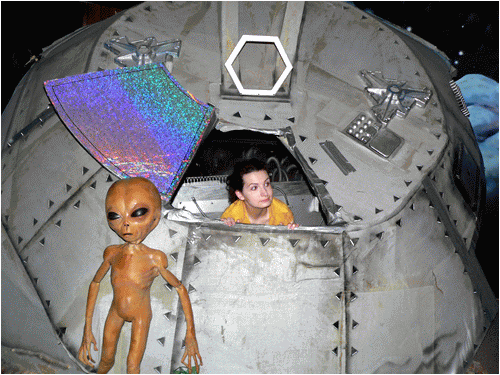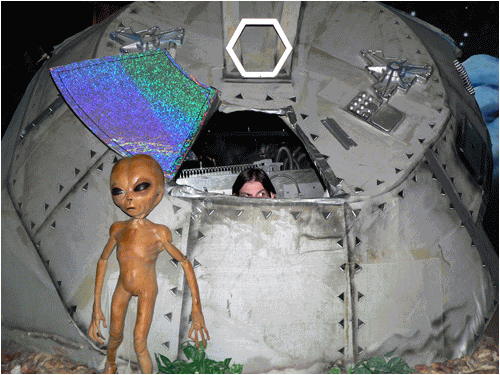 And so our tour of Alien Zone ends as we prepare to fly off to another galaxy. Yay.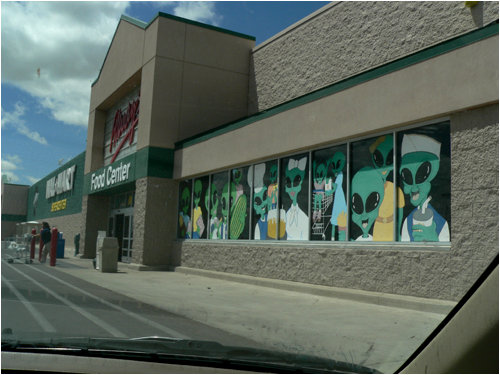 We thought we were clear of all the alien crap when we were just about to exit
the city of Roswell, but sure enough, Wal-Mart had to go overboard with the aliens.
WHAT MADNESS WILL WE ENCOUNTER NEXT?
CONTINUE TO MORE OF DAY 7!
CLICK HERE!
---
help support I-Mockery by supporting our sponsors:

---
Running a big site like I-Mockery takes a lot o' time and costs moola too.
Want to help show your support?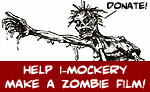 DONATE TO OUR ZOMBIE MOVIE!
Come talk about this piece & more on our Message Forums!