...CONTINUED
DAY 8:
FLAGSTAFF, AZ
to
THE GRAND FRIGGIN' CANYON
to
KINGMAN, AZ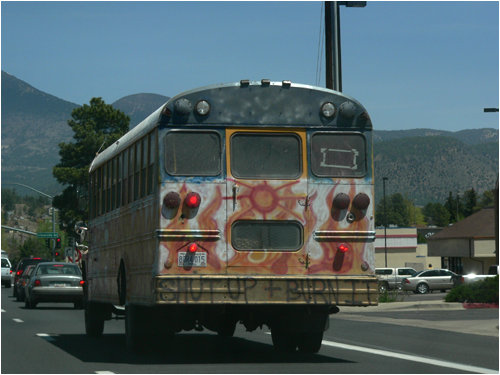 All aboard the crazy bus! SHUT UP AND BURN IT!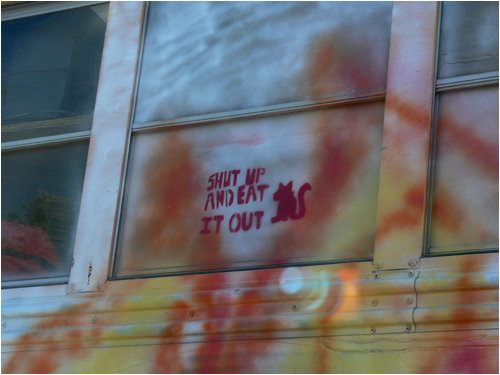 Er... my bad: SHUT UP AND EAT IT OUT!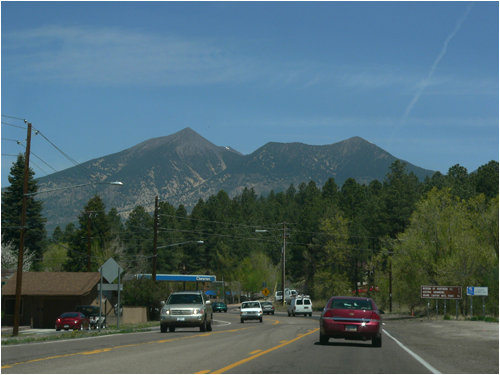 Mighty mountains, you don't scare us! We shall make it to the Grand Canyon today!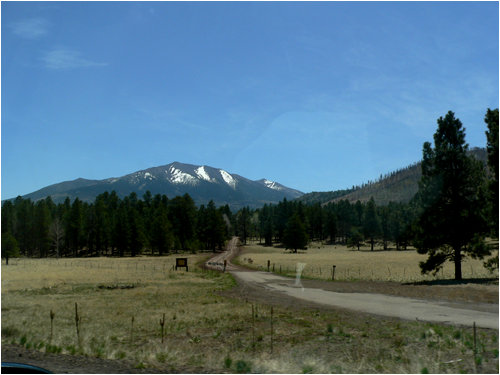 It's weird seeing a snowy mountain and green trees on one side of the road...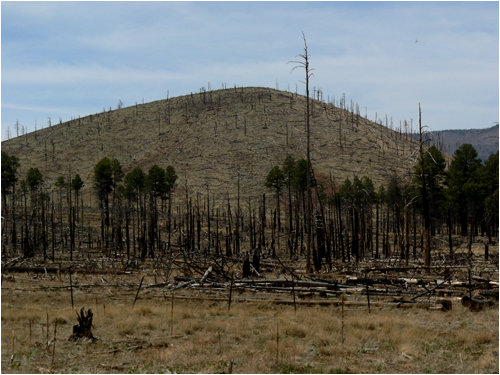 ...and a veritable wasteland on the other side.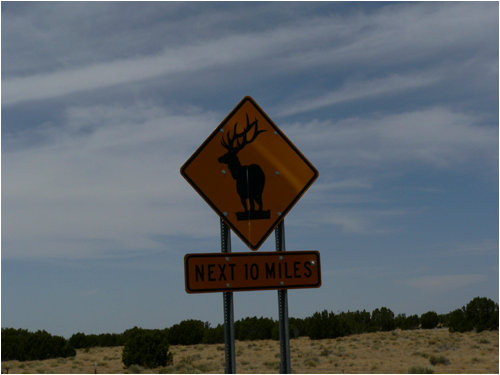 BEWARE THE MOOSE!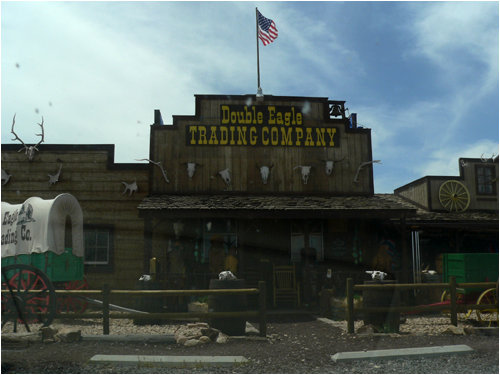 On the way up to the Grand Canyon, we stopped by the Double Eagle
Trading Company with all of its wagons, teepees and... things made from logs.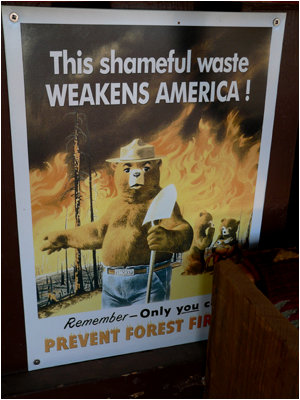 You hear that America??? Forest fires are the REAL terrorists!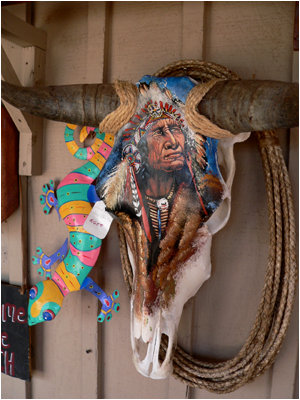 It's like my grandfather always used to say...
"Rog, if you're ever going to be immortalized, it
might as well be on the skull of a dead animal."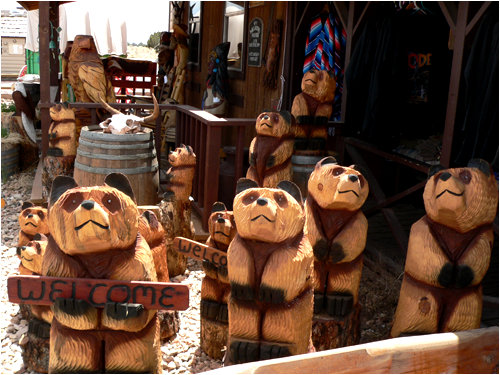 Sure they look all cute and welcoming... then you find them tearing
our your throat when they wrongly suspect you of shoplifting.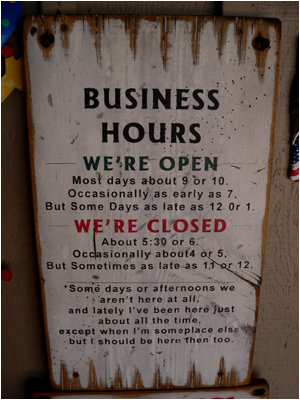 In other words... catching them when they're open is a fucking crapshoot.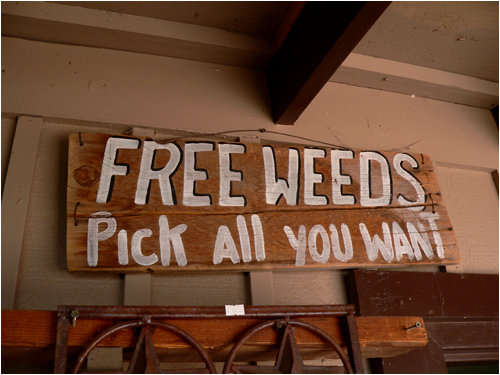 How much you wanna bet some stoner misread
this and was then depressed for weeks.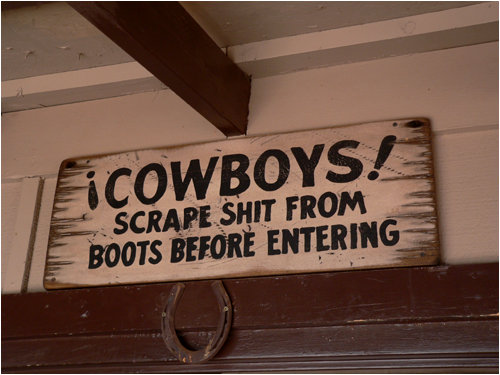 I scraped mine off on those wooden bears and man were they pissed!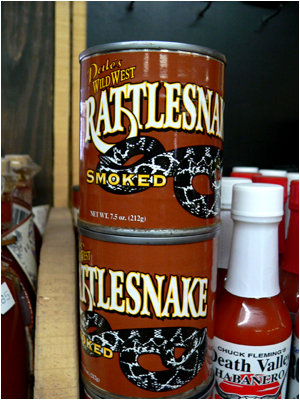 Who's up for some Smoked Rattlesnake with Death Valley Habanero sauce?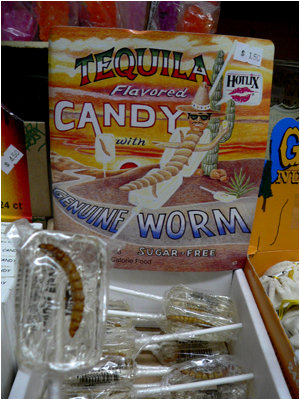 Tequilla worm lollipop! Mmmm!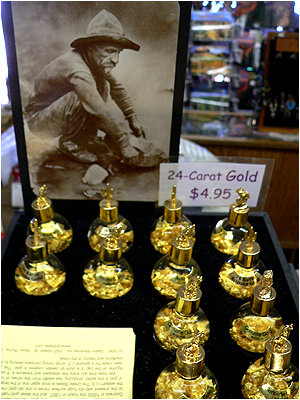 To lazy to find your own gold? Don't worry, they've got you covered.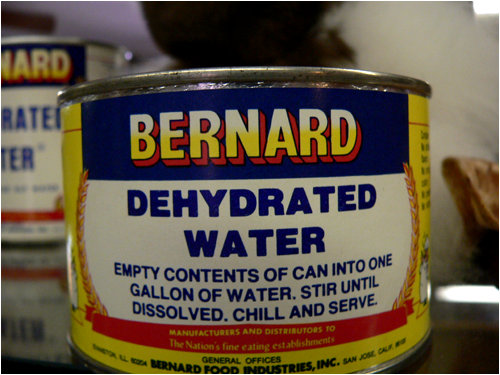 It's like a big can of "LOL"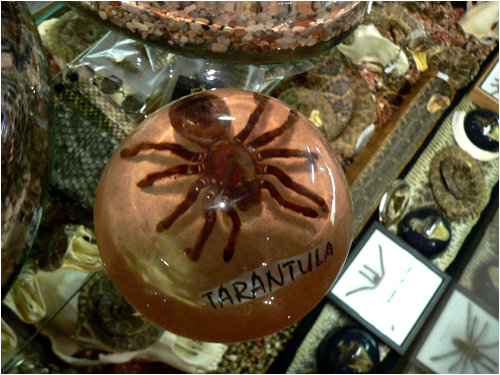 There were plenty o' dead snakes 'n spiders on display too.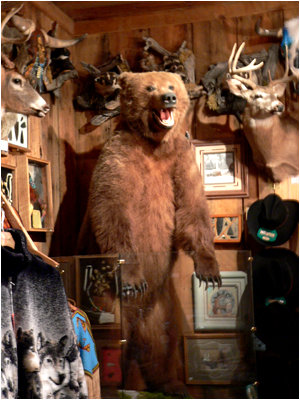 Actually, there were just lots of dead animals in general there.
Except for the big bear, I'm pretty sure he was still alive.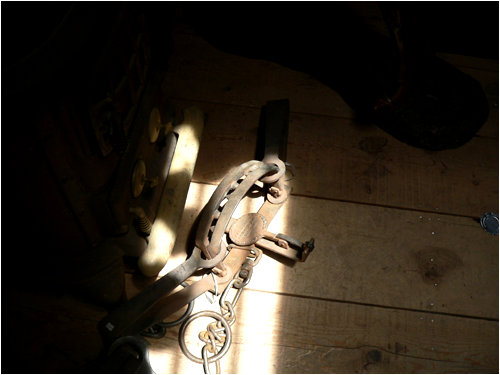 A bear trap. Dunno why, but I really like how this picture turned out.
WHAT MADNESS WILL WE ENCOUNTER NEXT?
CONTINUE TO MORE OF DAY 8!
CLICK HERE!
---
help support I-Mockery by supporting our sponsors:

---
Running a big site like I-Mockery takes a lot o' time and costs moola too.
Want to help show your support?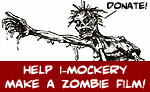 DONATE TO OUR ZOMBIE MOVIE!
Come talk about this piece & more on our Message Forums!