...CONTINUED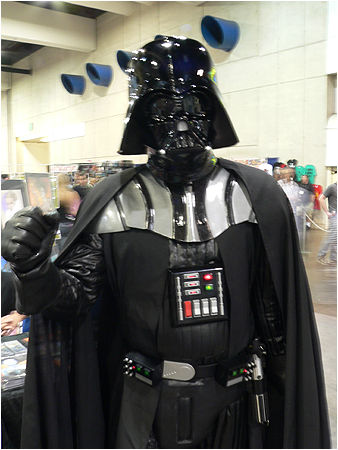 Darth seemed pretty angry that he wasn't getting much attention.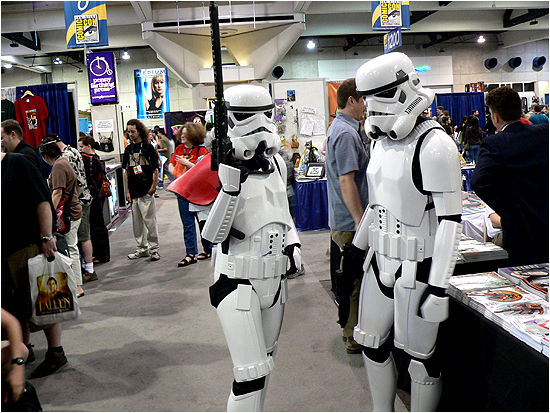 That and his Storm Troopers were busy doing photo ops.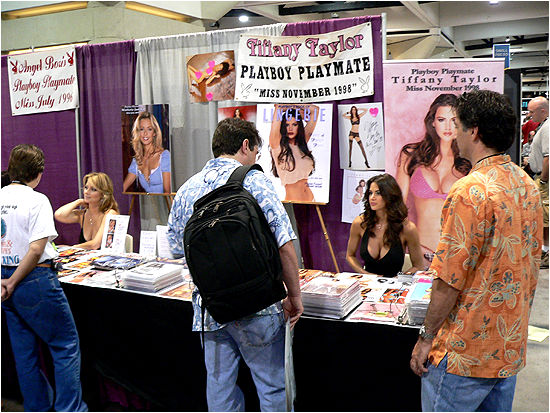 What happens when a playmate somehow doesn't become a world-renowned actress?
She attends the Comic-Con and sells nude prints to horny guys in Hawaiian shirts.
Oh the glamour.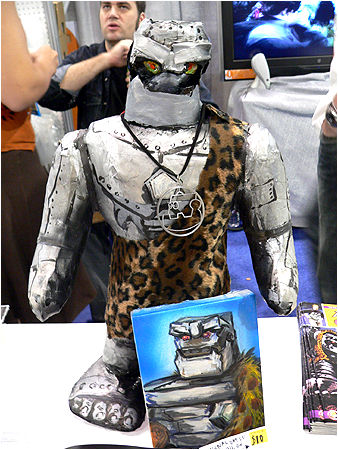 Caveman Robot LIVES!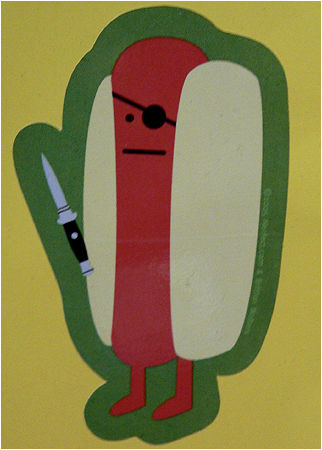 You just can't go wrong with a hotdog that has an eye-patch and a switchblade.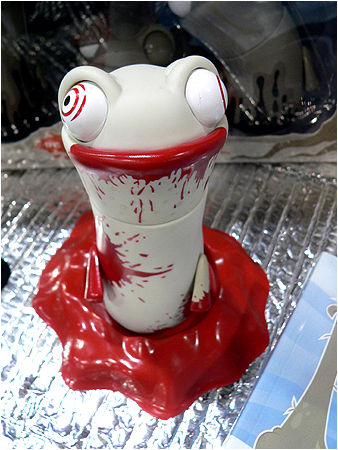 I'm glad this creature isn't in my head.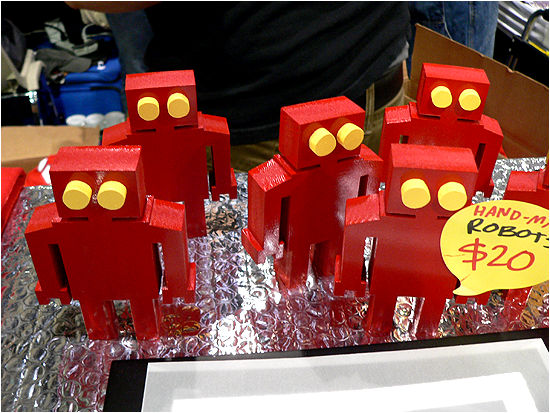 R. Stevens evil Red Robots shall conquer the earth, one pixel at a time.

I'm pretty sure the girl in the middle wasn't in costume
and just felt like posing for this photo anyway.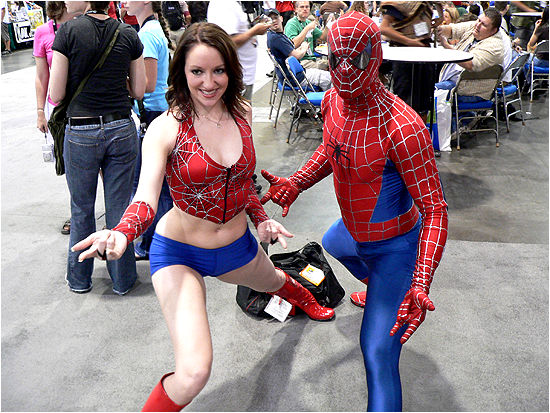 Spidey and Spidergirl, ready for web-slinging action!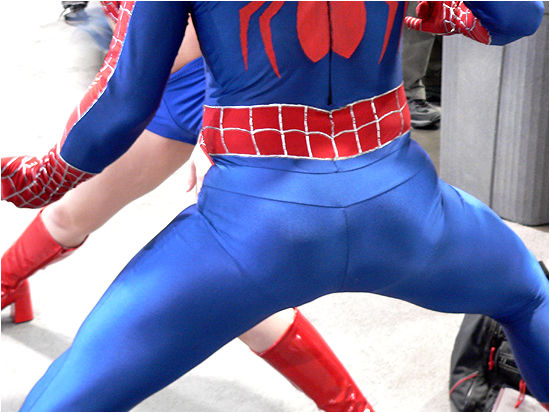 So is your Spidey-sense tingling? Where is your god now?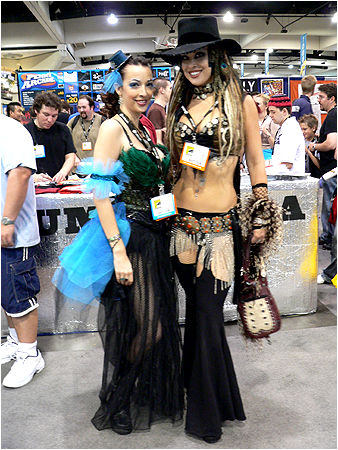 You know what I like about not knowing what some costumes are supposed to be?
I don't have to even care.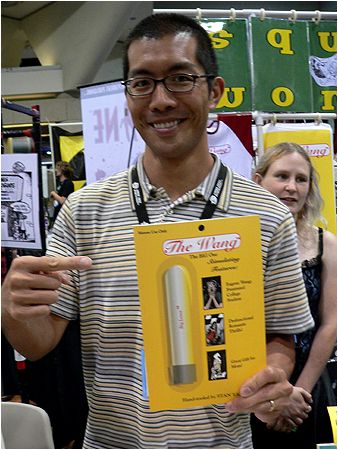 Stan Yan showed me his Wang. (again)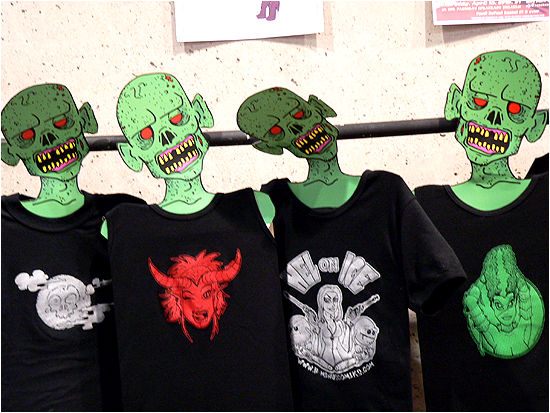 From this day forth, all shirt displays are required to look like this.

I think Catwoman was searching around the exhibitor tables for a saucer of milk.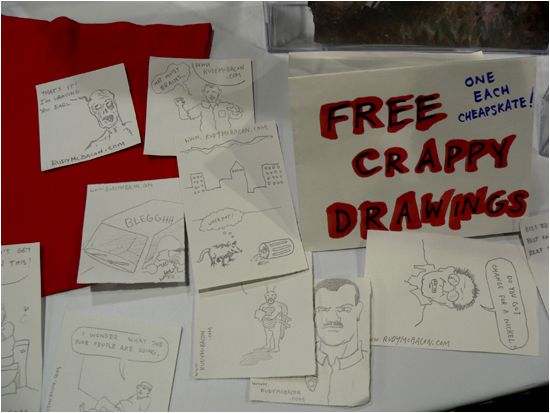 Free crappy drawings from RudyMcBacon. I naturally opted for the zombie one.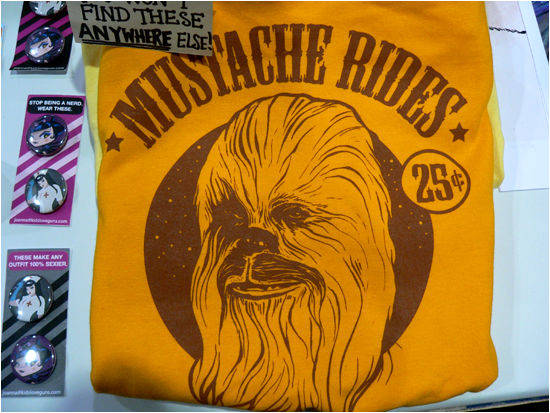 Easily one of the best shirts for sale exclusively at the Comic-Con.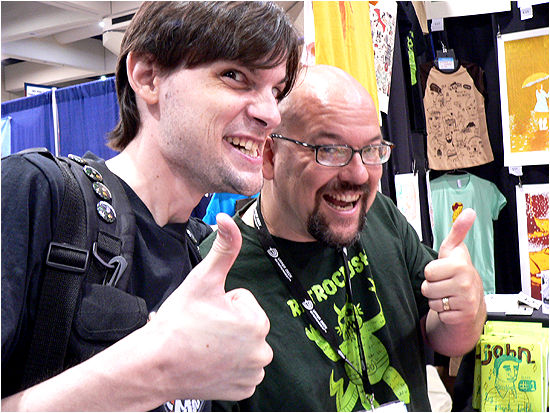 A double thumbs-up between me and my compadre in internet retro goodness:
Rob from Retrocrush!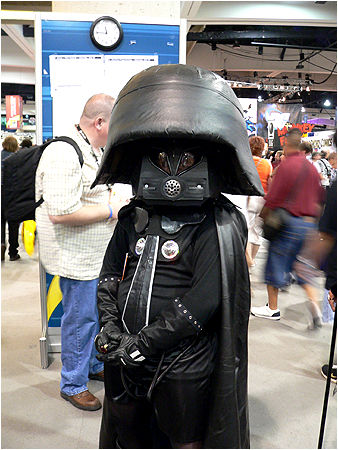 Lord Helmet has a bigger Schwartz than you.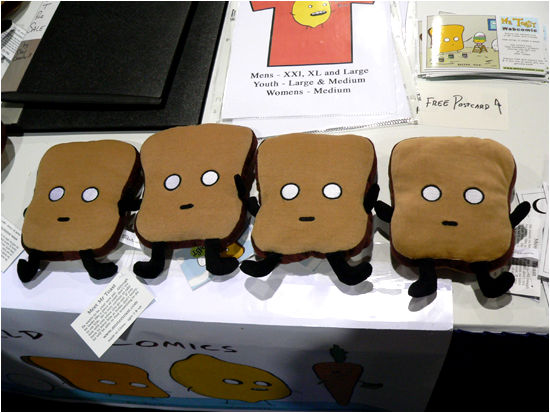 When Re bought a Mr. Toast plush toy, they gave her a second one for free
and a nifty Mr. Toast poster!

THE TRANSFORMERS vs. GODZIRRAAAAAAAAAAA!
WANNA SEE MORE COMIC-CON PHOTOS?
CLICK HERE TO CONTINUE TO PAGE 3!
---
help support I-Mockery by supporting our sponsors:

---
Running a big site like I-Mockery takes a lot o' time and costs moola too.
Want to help show your support?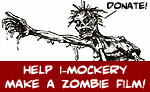 DONATE TO OUR ZOMBIE MOVIE!
Come talk about this piece & more on our Message Forums!