---
Hoping you can make it upstairs to warn the world about your... somewhat messy basement... you decide to exert more energy than you have in the last 15 years by leaping over the boxes while avoiding the snakes and goo. Amazingly, you somehow make a clean jump over all of the boxes and it looks like you're about to make a clean getaway when...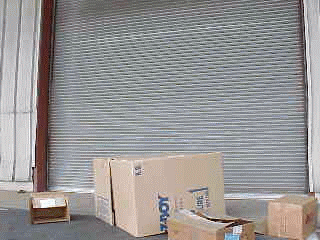 OH NO! THE BOX POLICE!
Oh yes is more like it. Your father and your grandfather told you many a tale about these freakish undergroundbox dwellers, but never until this day did you see one in person. From the stories they told you, the box police were a peculiar race who had no beef with the rest of humanity... unless you came into contact with one of their boxes.
Now, while you were absolutely sure that you cleared all the boxes without even touching him, this guy, who goes by the name "Boxes O'Hooligan" claims that one of your shoelaces grazed the top of his box during your giant leap. You try to talk it over with him for a while, offering to pay for any damages your shoelace might have done to his precious box, but O'Hooligan doesn't want money... O'Hooligan wants BLOOD.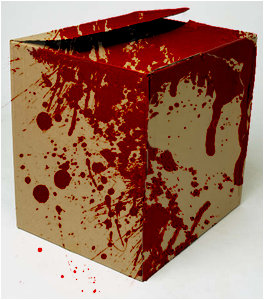 Sucks to be you, huh?
TOO BAD YOU DIDN'T HAVE A BOX CUTTER! GET IT? AAAAHAHAHAHAHAHAAAAA! START OVER, LOSER.
---
help support I-Mockery by supporting our sponsors: