I know a lot of people have been waiting to see the all of the amazing 80's video game inspired artwork from the 2007 "I Am 8-Bit" show at Gallery 1988. Well, for those of you who didn't get to attend the opening reception here in Los Angeles, you're in luck. We took over a hundred photos of the show so you can check out most of the classic game creations that were on display. You'll have to excuse the odd angles we had to take the photos at sometimes... it was insanely crowded in there and we weren't about to shove people out of the way just to get a perfectly centered photo. With that being said, enjoy this gallery of photos from the big show!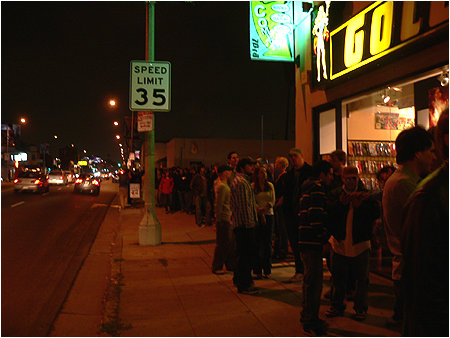 The line to get into the show was so huge you'd think it was a sold out rock concert.
For the record, the wait was worth every minute.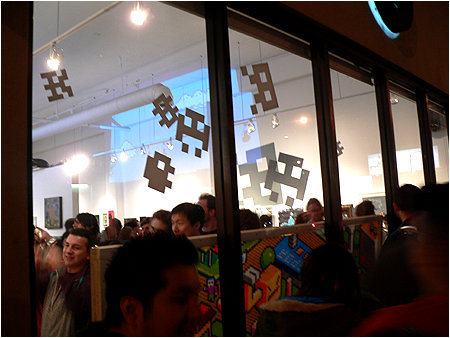 Once you got close enough to the front of Gallery 1988, you could at least
enjoy the fantastic Pixel Blocks display they had in the window along
with the NES sprite show being projected onto the walls inside.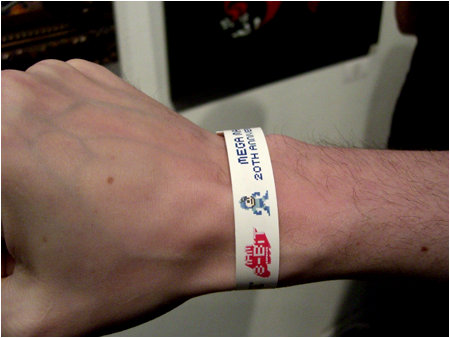 Access Granted.
The show also celebrated the 20th anniversary of Mega Man.
(goddamn does that ever make me feel old)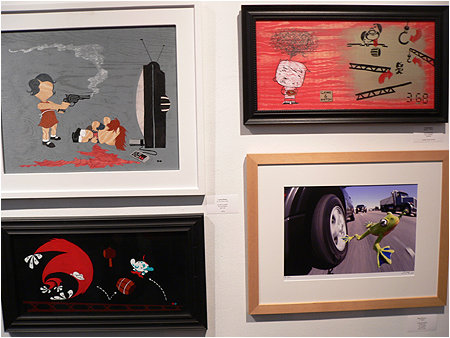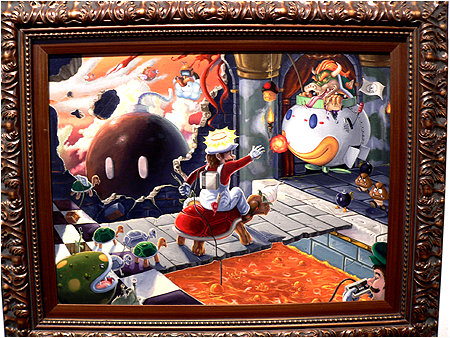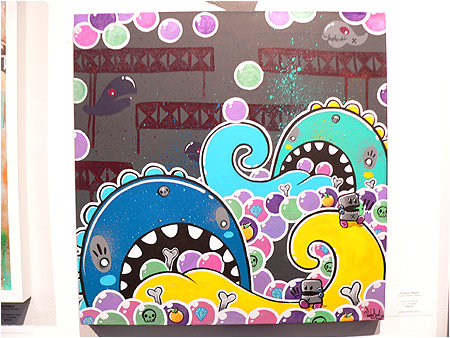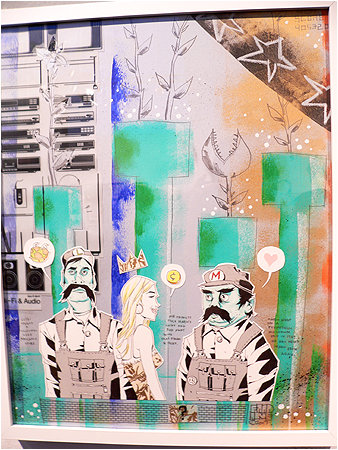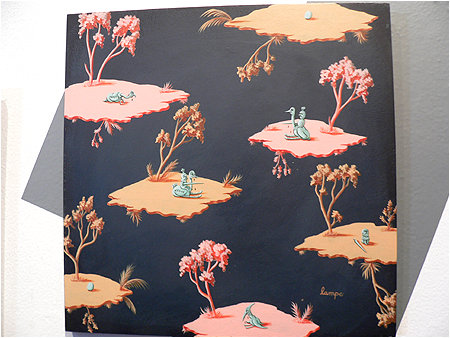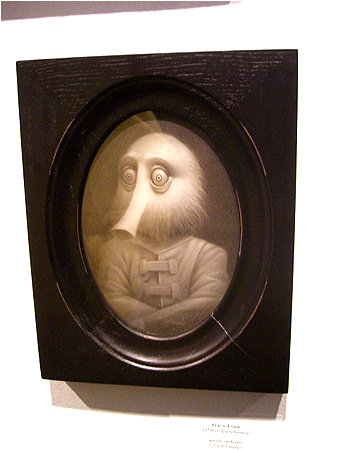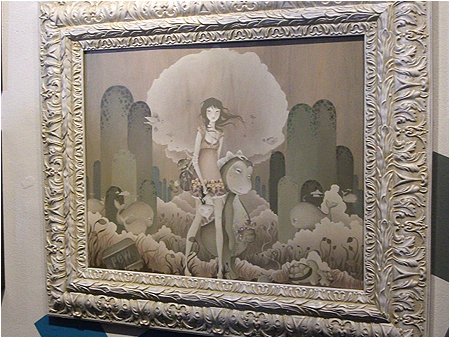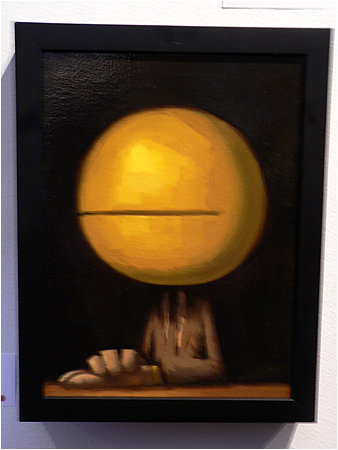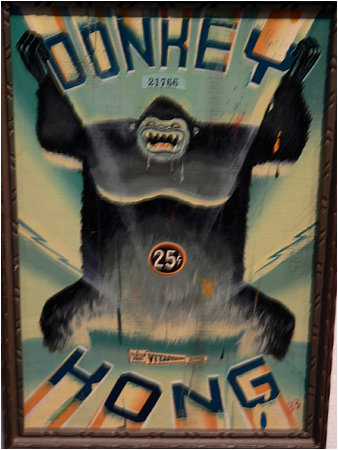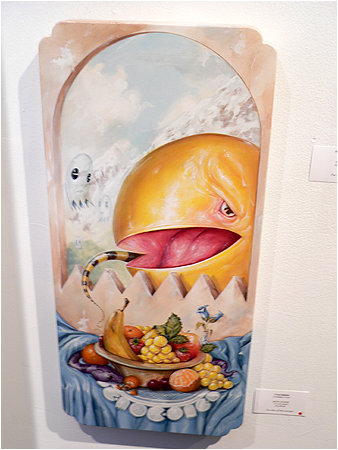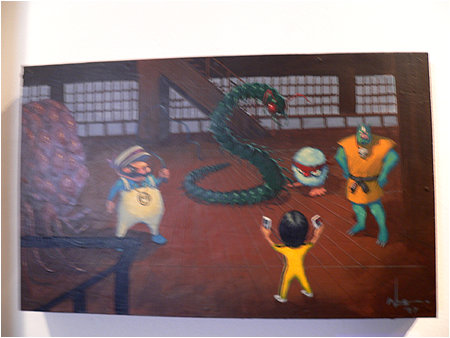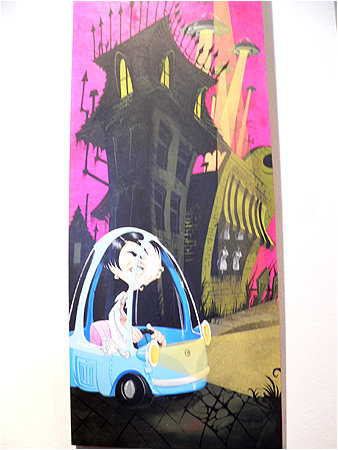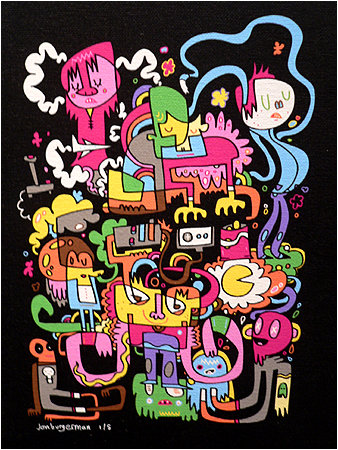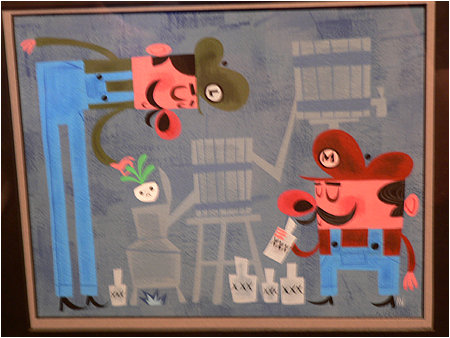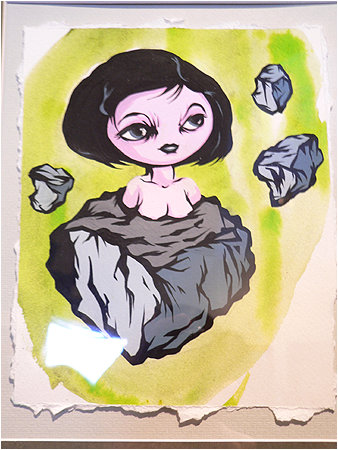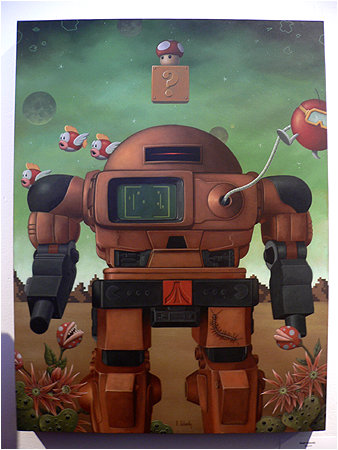 CLICK HERE TO CONTINUE TO PAGE 2
OF OUR BIG 'I AM 8-BIT' PHOTO GALLERY!
---
help support I-Mockery by supporting our sponsors:

---
Running a big site like I-Mockery takes a lot o' time and costs moola too.
Want to help show your support?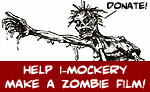 DONATE TO OUR ZOMBIE MOVIE!
Come talk about this piece & more on our Message Forums!