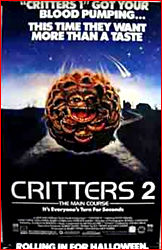 Critters 2 holds a very special place in my heart. Sure, Gremlins were great, but they just weren't as violent as they needed to be (although Stripe did at least have an awesome body-melting death scene in that first flick). Critters basically picked up where Gremlins left off and took things to the extreme and Critters 2 was by far the best of the series.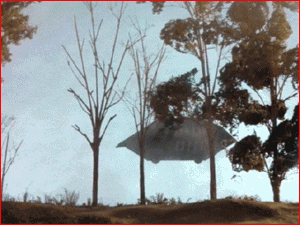 So there's these alien bounty hunters that have come to earth to rescue the humans from those evil lil' carnivorous Critters. But if their clunky looking ship is any indication of the Critter-killing technology these bounty hunters possess, then humanity as we known it is doomed.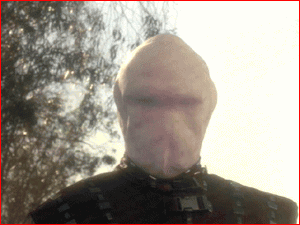 One of the bounty hunters is named "Ug", and in addition to having a nifty Neanderthal name, he/she/it has the unique ability to take on any form. So, one of the bounty hunters stumbles upon a Playboy magazine and Ug decides this will be an excellent human form to take on. After all, they want to blend in with everyone else without attracting too much attention, right? Ok, cue the boobs.

Ug not only becomes a naked blonde centerfold, but she also appears to have inherited some traits of a bimbo since she even included the staple from the magazine on her chest. But Ug's a hardcore bimbo, so she rips out that staple and runs off to kill some Critters! While this whole scene is funny, it's nothing compared to what the Critters do a bit later in the flick.
The angry mob of townspeople start to celebrate as they believe all the critters have been killed since they're stuck in a burning building. Oh how wrong they were...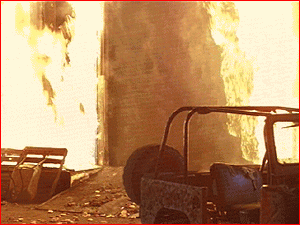 KAPOW!
Yep, the Critters all merged together to form one giant flesh-eating ball of terror! And not only is that ball hungry for flesh, the Critters appear to be loving the ride!
WEEEEEEEEEEEEEEEEEEEEEEE!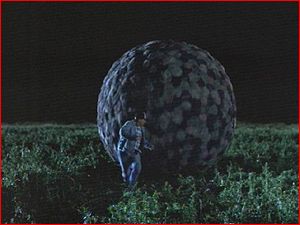 So one of the angry mob guys starts to lag behind, and unfortunately for him, he's right in the line of the giant Critter ball. And that's when the magic happens...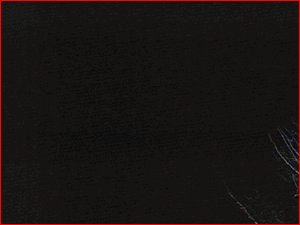 The ball rolls over him, and in an instant, his flesh is completely devoured. What we're left with is the sight of a twitching bloody skeleton and a lot of laughs. Easily my favorite moment in Critters history, though you never know... there's already yet another Critters movie supposedly on the way, so maybe they'll be able to top the giant Critter ball-o-doom. The filmmakers certainly got their work cut out for them!