...CONTINUED
DAY 2:
KNOXVILLE, TN
to
PIGEON FORGE, TN
to
GATLINBURG, TN
to
MEMPHIS, TN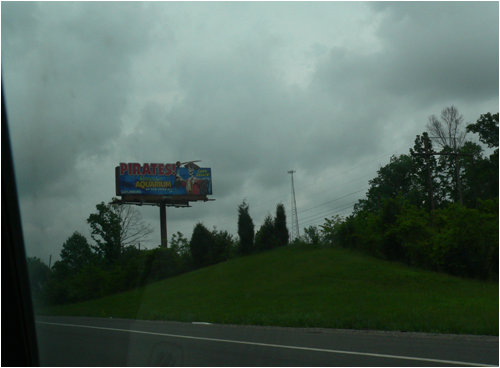 If you saw a billboard advertising pirates and sharks, you'd drive
into the middle of nowhere to check out the attraction too.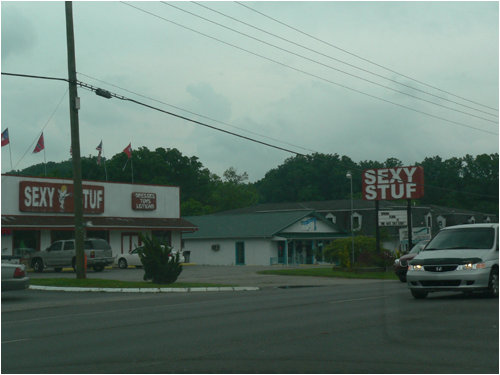 They were so distracted by their own sexiness that they left the extra "f" out of "stuff"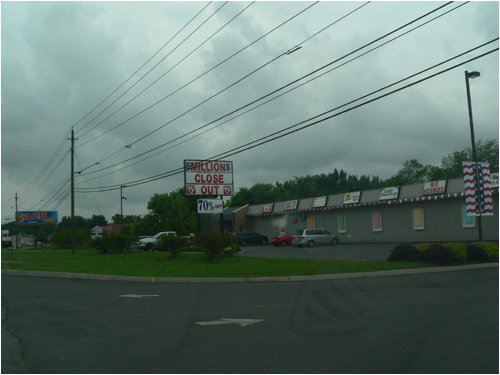 One of the many "As Seen On TV" outlets in Pigeon Forge, TN.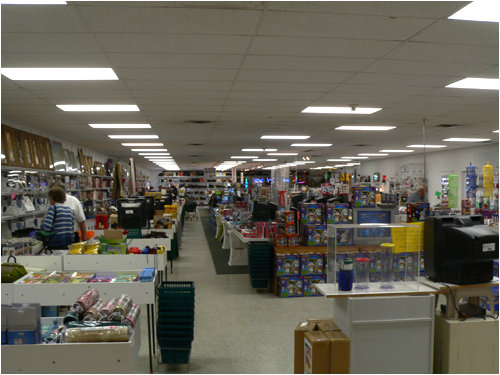 Where else can you get a $30.00 wedding band, a rebel flag bandana, and a Flowbee?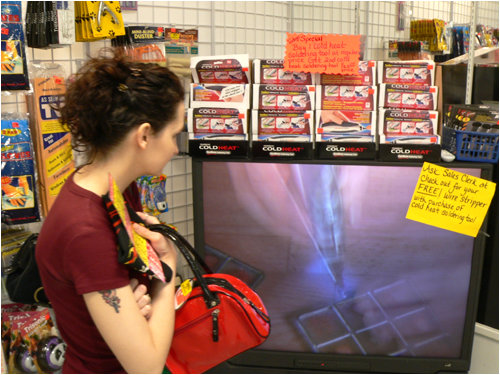 A free wire stripper with the purchase of a soldering tool!? What a deal!
Say, you think they'll throw in the enthralling demonstration video with it too?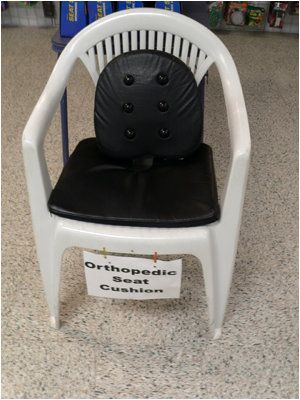 It took every ounce of self-restraint I had in my body not to
burst out laughing at this sad little "orthopedic" seat cushion.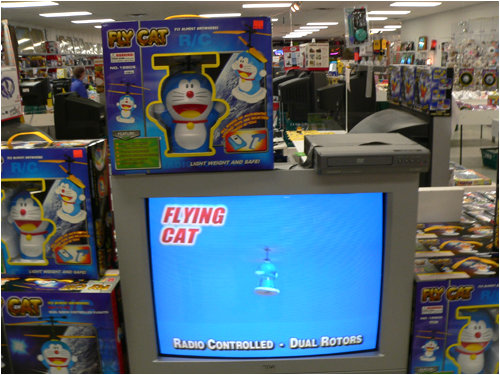 Fly Cat. A Flying Cat!
This may be the greatest and most overlooked invention of all time.


Floam, Flavor Waves and Eurosealers... oh my!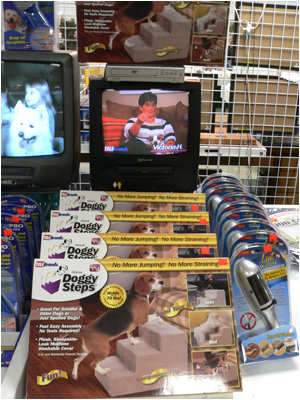 In case you were wondering, yes, pretty much every product in these stores
is required to have a demonstration video, whether you like it or not.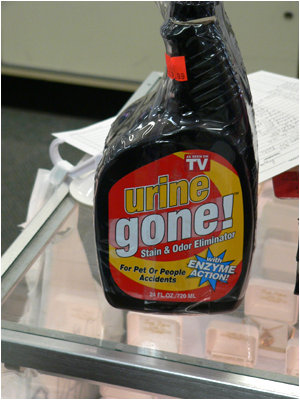 For pet OR people accidents!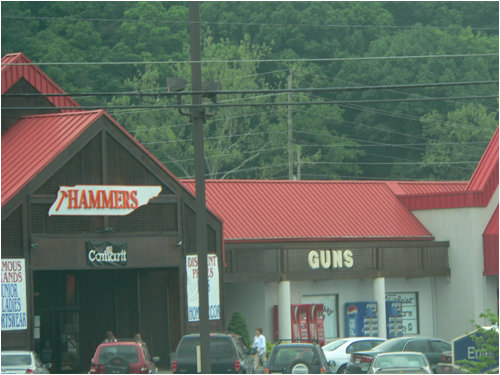 Thinking of murdering somebody? The town of Pigeon Forge has you covered
with hammer and gun shops conveniently located next to each other!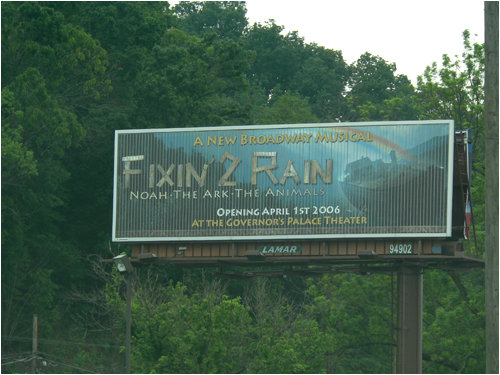 Cletus: "So whadya think the weather's gonna be like t'day, Jeb?"
Jeb: "I tell you what boy, I think it's Fixin' 2 Rain!"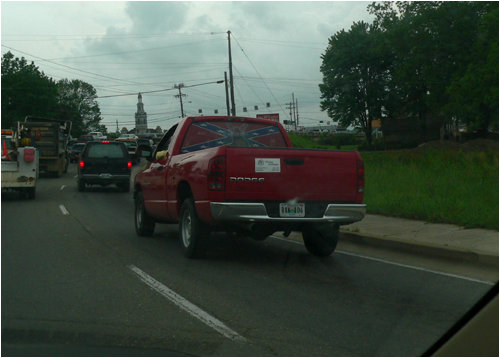 In some places it's more important to let people know you're a
rebel than to actually be able to see out of your rear window.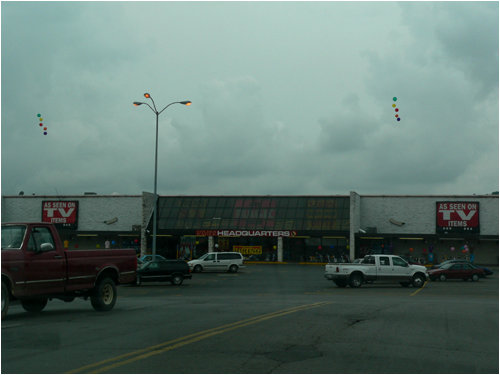 Golden Eagle Headquarters - pretty much the largest "As Seen On TV"
outlet in Pigeon Forge... and they sell a bunch of other stupid items too.

So many choices... I'm torn between "Parking for Dale Jr. Fans Only"
and the "Boogity Boogity Boogity Let's Go Racin" signs.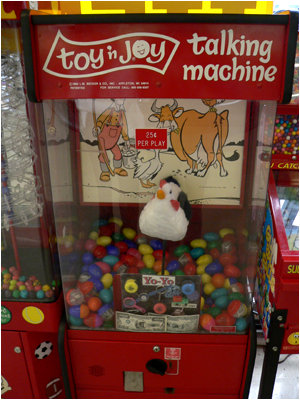 Talking chicken machines! I didn't think these even existed anymore!
Too bad the toys sucked on this one though: cheap yo-yo's or "play" money.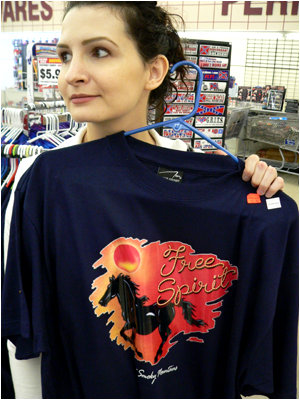 Re wanted to be a free spirit just like Black Beauty.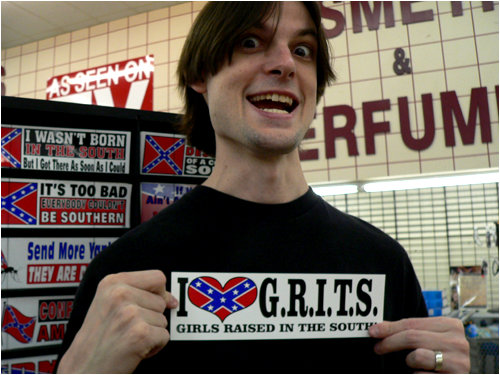 Me, I was happy with some plain ol' grits.
(somebody, please save me from this southern nightmare)


As seen on TV! The Bacon Wave, Meatball Magic and uh... mini-bikes!?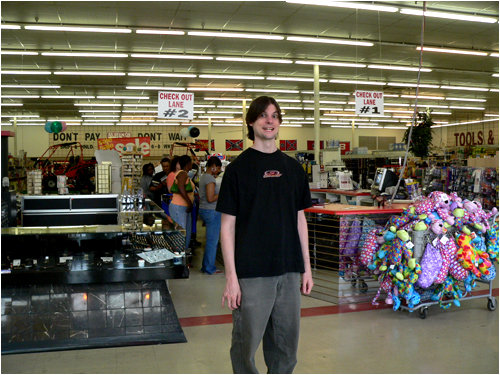 And why did I leave this store so happy?
Because I had a coupon for something free from the dollar section of the store.

A classic novelty item: The Switchblade Comb!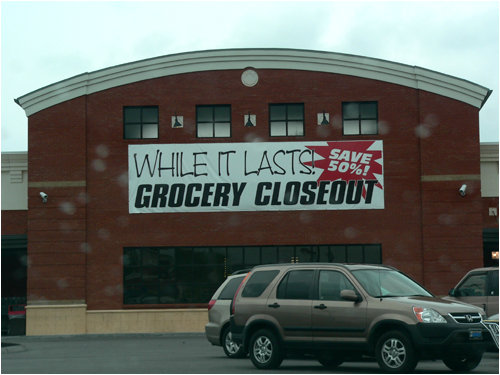 If you're into the whole "eating expired food" scene, then this
grocery closeout store will probably be right up your alley.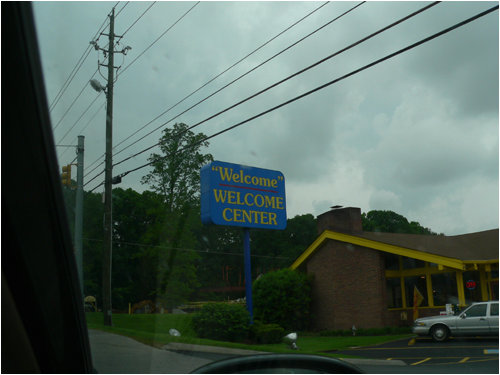 Welcome to the "Welcome" Welcome Center!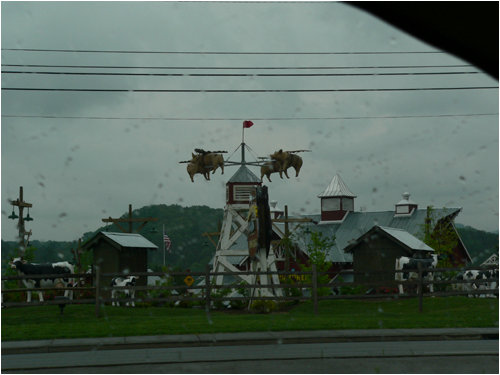 If pigs are gonna fly anywhere, at least they'll blend
right in with the sheer lunacy of Pigeon Forge.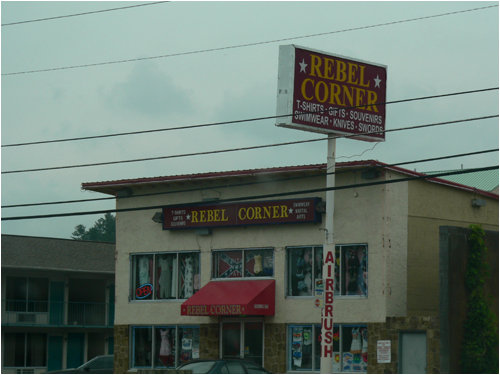 How stores like this stay in business perplexes me almost as much as
how stores dedicated to a single sports team manage to stay in business.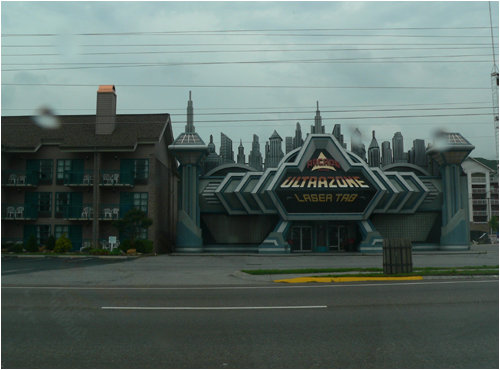 I don't know how the inside is since it was closed, but the outside
is easily the best design I've ever seen for a laser tag arena.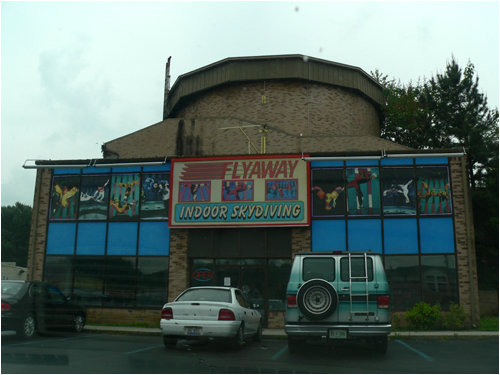 Almost gave this place a try until we found out that it was way
overpriced and you had to spend a half-hour or so just "training"
before you could actually go into the skydiving part. Besides, we were burning
daylight and had to make it to Ripley's Aquarium to see sharks and pirates!
WHAT MADNESS WILL WE ENCOUNTER NEXT?
CONTINUE TO MORE OF DAY 2 TO SEE! CLICK HERE!
---
help support I-Mockery by supporting our sponsors:

---
Running a big site like I-Mockery takes a lot o' time and costs moola too.
Want to help show your support?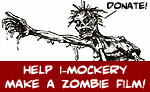 DONATE TO OUR ZOMBIE MOVIE!
Come talk about this piece & more on our Message Forums!