...CONTINUED
DAY 3:
MEMPHIS, TN
to
VAN BUREN, AR

As we left our hotel I noticed this sign underneath one of the fire sprinkler heads.
What's sad is you know the only reason they made those signs is because
some idiots have actually tried hanging their clothes on them in the past.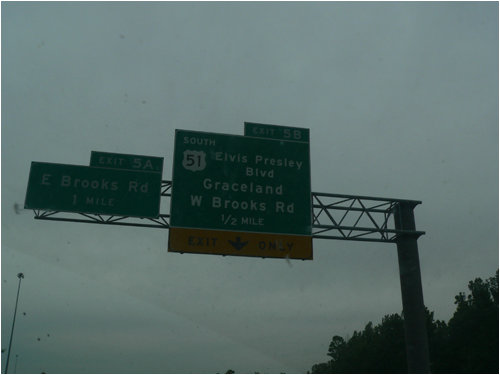 I'm goin to Graceland, Graceland... Memphis Tennessee!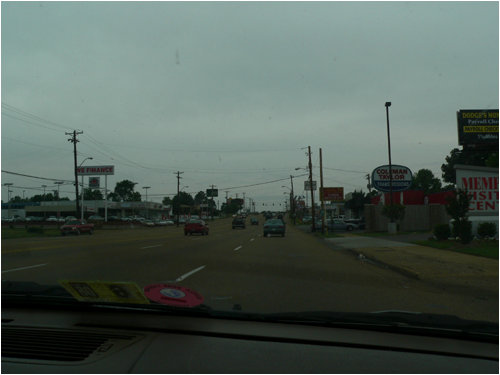 Er... hrmm. Graceland isn't as nice as I thought it would be.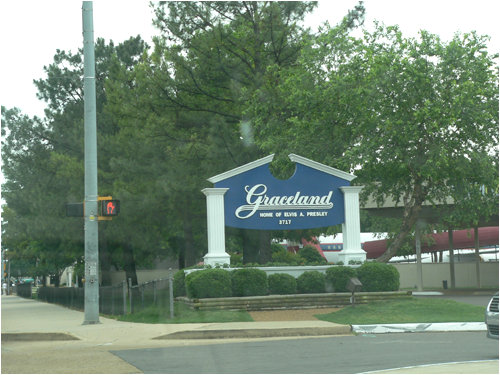 It gets a little better when you arrive at the entrance, but generally
speaking, the whole place really feels like a cheap tourist trap outside.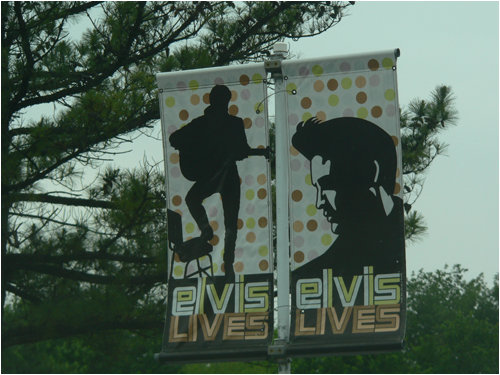 Actually, no, I'm pretty sure he died on a toilet.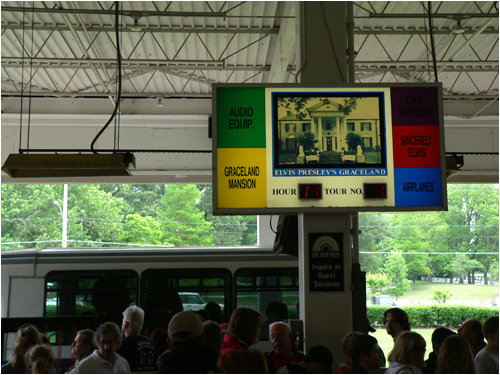 After checking out all the overpriced stuff in the gift shops, we headed out
to the bus only to find hundreds of people waiting in line. So we decided to
go check out Elvis' private planes while we waited for our number to be called.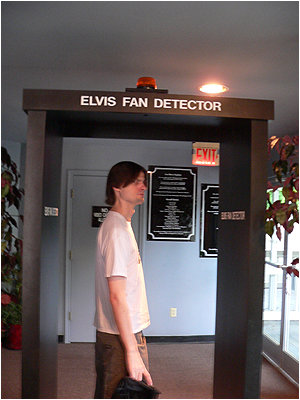 It didn't detect me as a fan. :(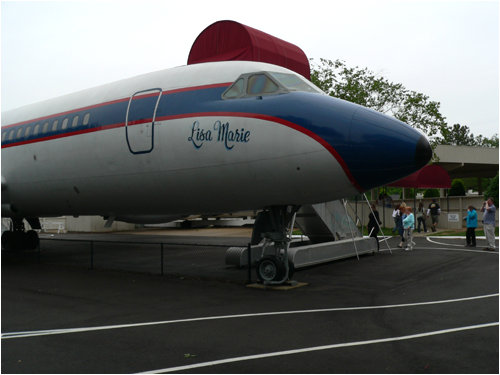 The Lisa Marie - no longer flying, but still selling plenty o' tickets.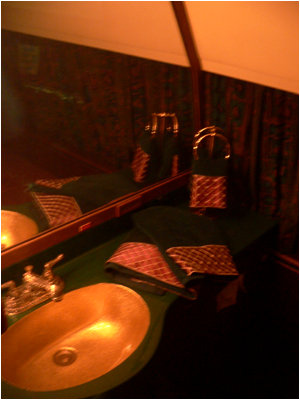 Elvis' plane had a gold-plated sink.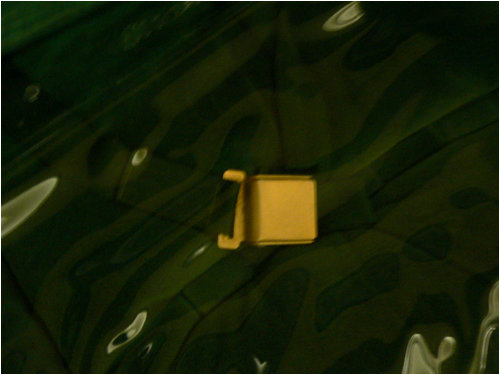 And... gold-plated seat buckles. Because, you know, these things are necessities.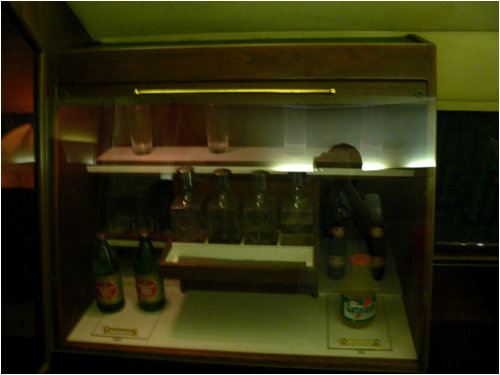 He also had a stash of soda pop and Gatorade on the plane.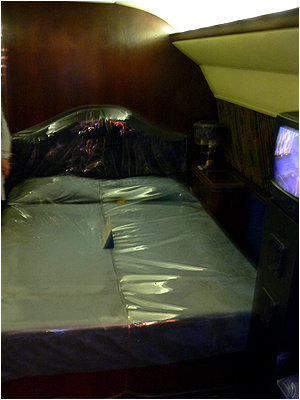 The plane even had a bedroom with a full-sized bed and TV.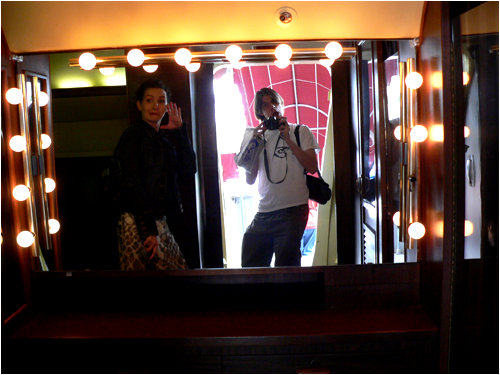 And let's not forget the snazzy vanity mirror!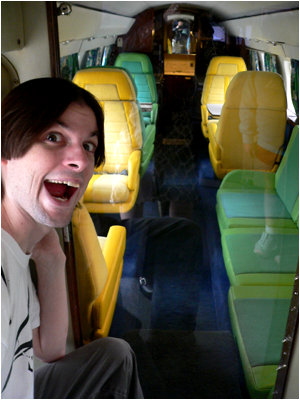 His smaller private jet was sealed off, but you could still check out the colorful seats.

Some of the more expensive things from the gift shops:
Elvis Matroyshka! (Russian nesting dolls)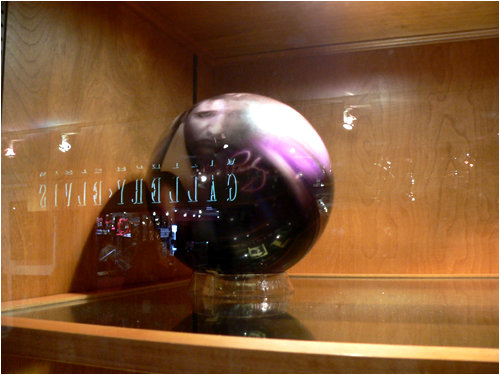 The Elvis bowling ball!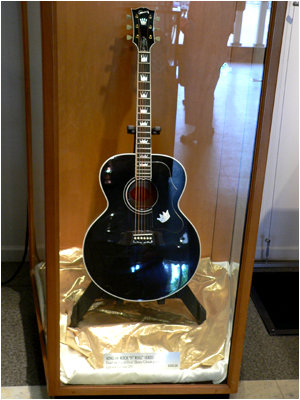 The Elvis Gee-tar!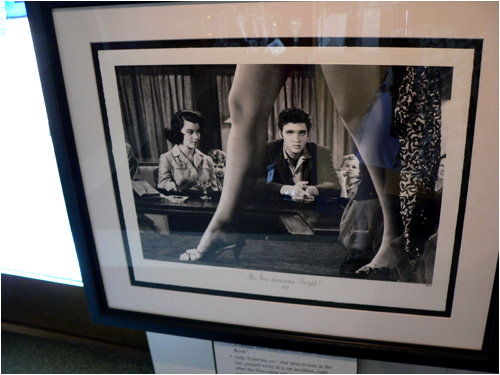 Elvis enjoying some... family entertainment?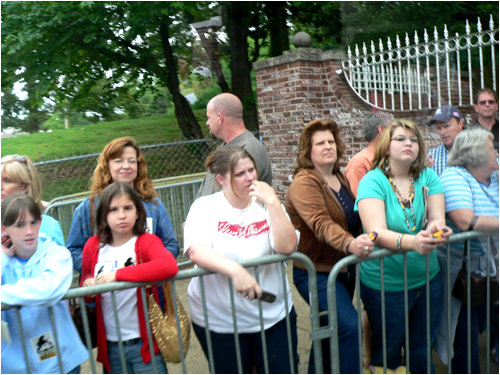 As we passed through the gates of Graceland on our bus, we saw a bunch
of sad people who were waiting outside to catch a glimpse of the
American Idol finalists who were to be filming there that day.


Re and I take our memorable photos in front of Graceland.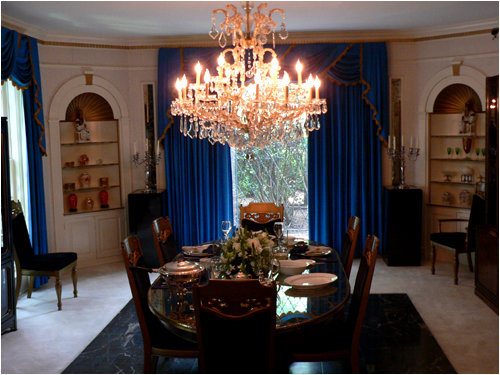 Elvis' fancy schmancy dining room.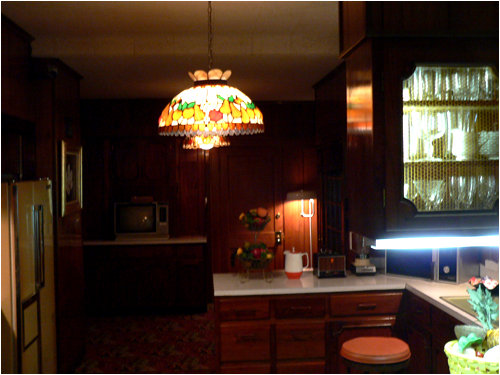 An old fashioned kitchen and carpeted floors. I love it!


There may have never been a cooler room in the history of the world.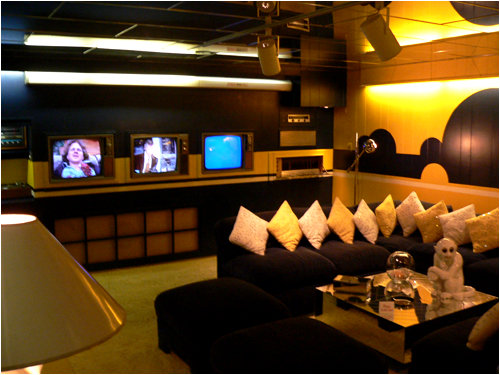 This one isn't too shabby either.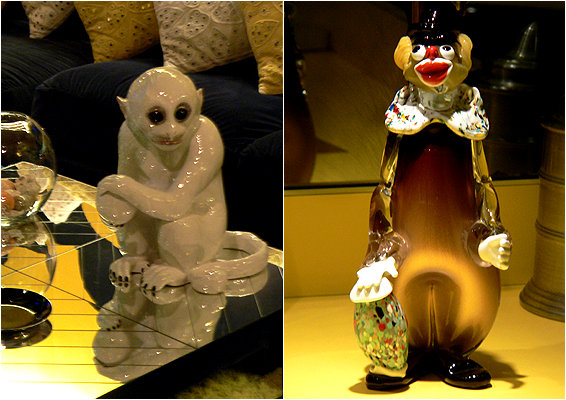 Elvis had some interesting sculptures too.
WHAT MADNESS WILL WE ENCOUNTER NEXT?
CONTINUE TO MORE OF DAY 3 TO SEE! CLICK HERE!
---
help support I-Mockery by supporting our sponsors:

---
Running a big site like I-Mockery takes a lot o' time and costs moola too.
Want to help show your support?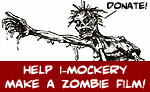 DONATE TO OUR ZOMBIE MOVIE!
Come talk about this piece & more on our Message Forums!