...CONTINUED
DAY 4:
VAN BUREN, AR
to
MUSKOGEE, AR
to
DALLAS, TX


This adult store in Arkansas was literally a blue trailer behind some big piles of dirt.
Classy!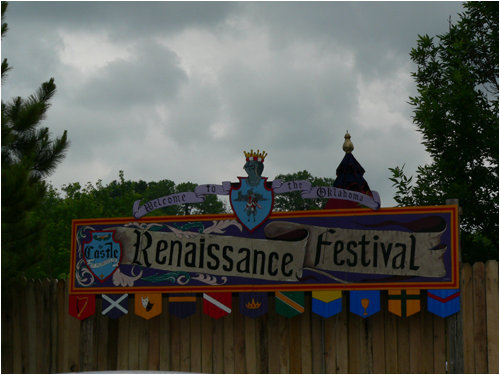 We arrive in Muskogee at "The Castle"...
which turned out to be a huge renaissance festival.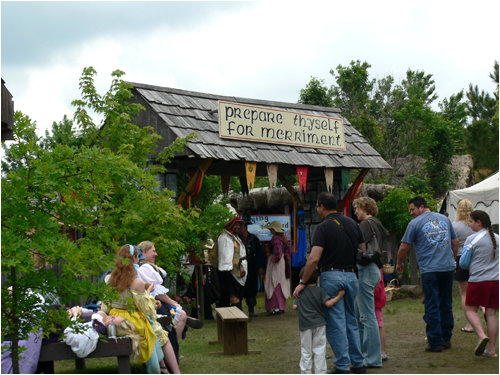 Merriment? Perhaps, but I think what you really need to prepare
yourself for when attending a renaissance fair is a bunch of people
who take that medieval shit waaaaaay too seriously. For example,
if you see some guy dressed as a knight, there's a really strong
chance he actually believes that he is in fact a knight.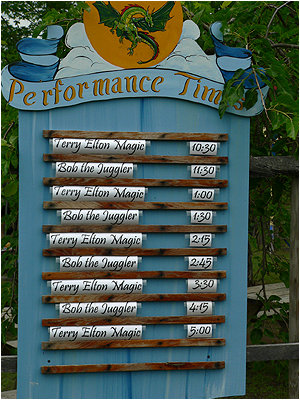 So many acts to choose from! I tell ya, nothing makes me feel like
I'm living in a time of knights and sorcery like "Bob the Juggler".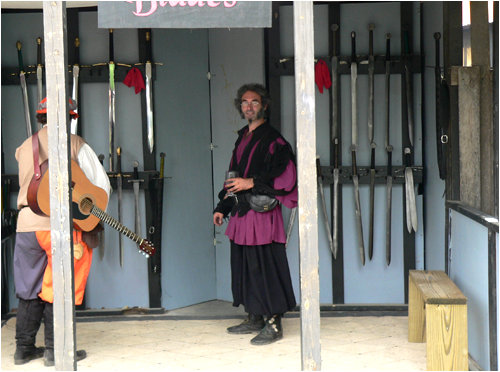 "You can count on my steel!"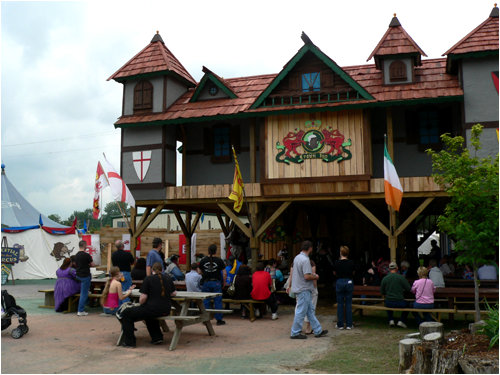 One of the many buildings made out to look like Ye Olde Inn.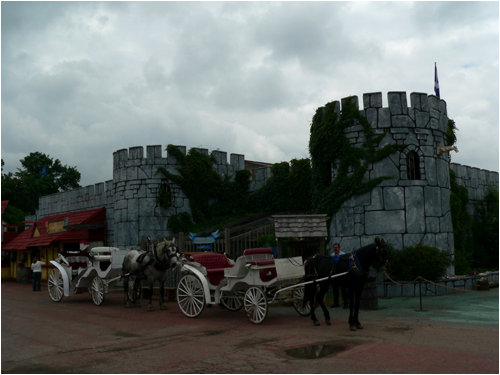 The impenetrable castle walls!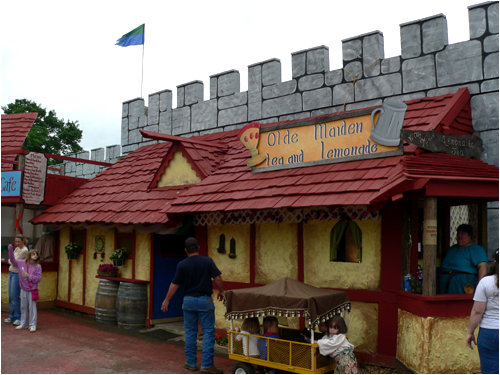 The king's children are wheeled up in their royal carriage
for some of the olde maiden's turkey legs and lemonade.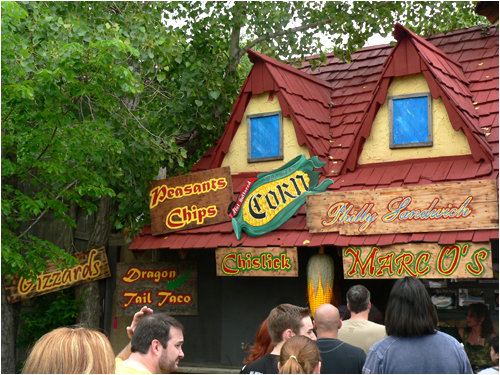 The line for corn and dragon tail tacos was huge. The ears of corn in particular
were extremely large and it was amusing watching a little kid walk away
with an ear of corn that was practically the size of his entire body.

Skipper Von Högen and his mighty bear!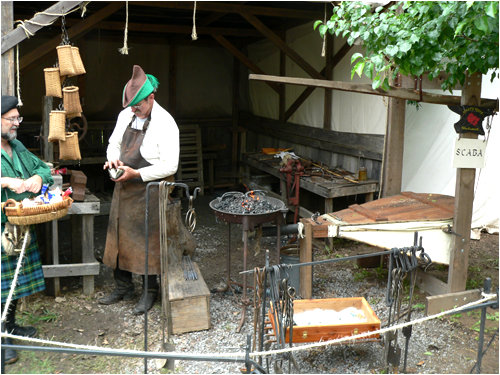 In a totally realistic medieval moment, a blacksmith takes a break from his craft,
busts out his wallet and buys a bag of Doritos from a kilted traveling vendor.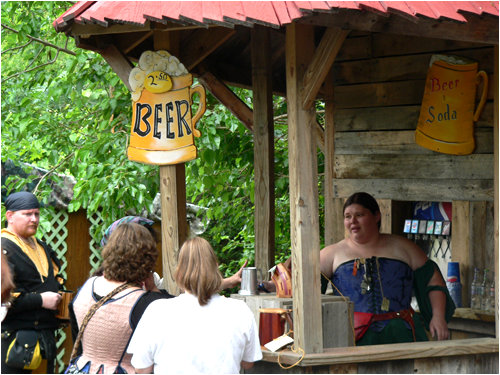 Look! It's the Beer Wench!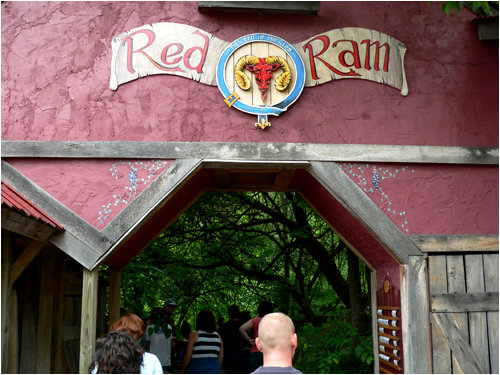 I entered the Red Ram forest and...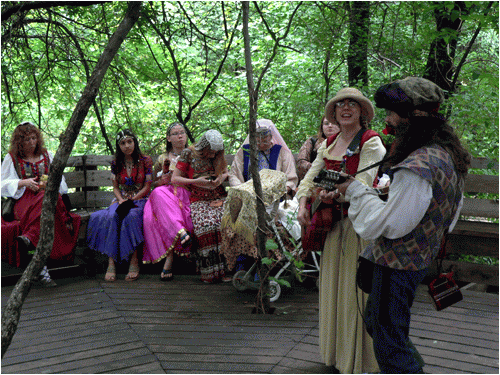 My head damn near exploded as I witnessed this duo rocking out like
Robin Hood's merry men in the forest in front of some young maidens.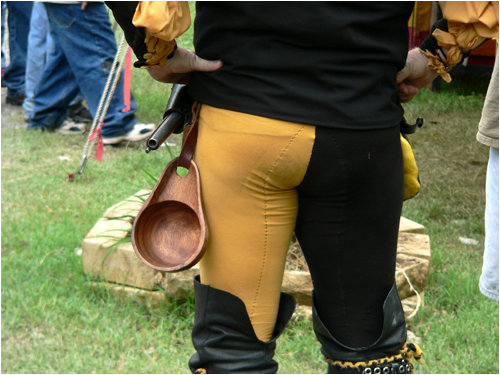 Uh, maybe I should've stayed in the forest after all...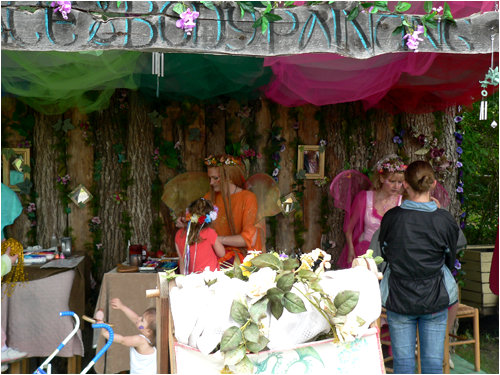 Some wood nymphs try to ignore the glitter that got
into their eyes as they paint the faces of young girls.

Once again, Sir Falco and his Falconian friend.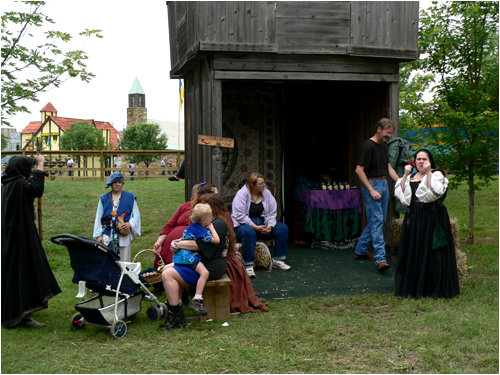 This woman's overdramatic a cappella performance made that little boy cry.

I don't know who this guy was, but I guarantee you he was evil.
He probably had a "count" or a "duke" in his name.
You know, like "Count Broccoli" or "The Duke of Melancholy and Rape".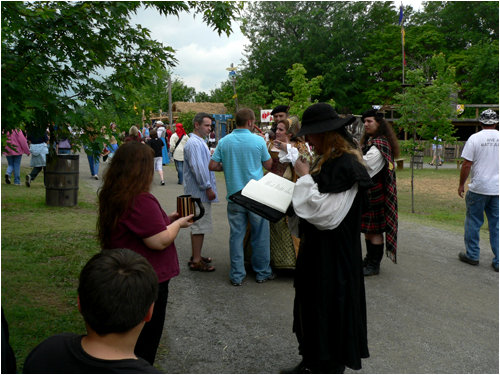 An assistant holds this failed actor's mug of ale while he searches
through his trapper keeper in a desperate attempt to remember his lines.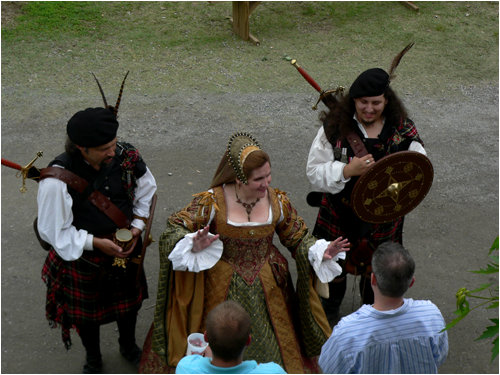 What kind of kilted warriors are these... pampering some random queen?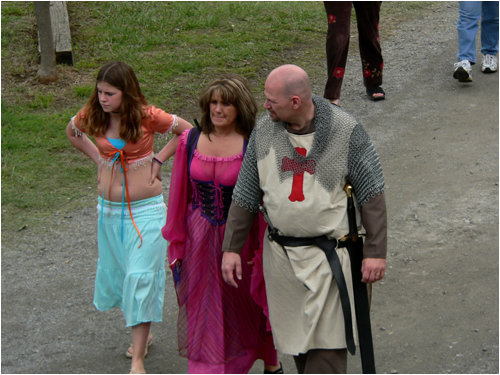 "Awww come on dad! I don't wanna play your slave/mistress again!"
WHAT MADNESS WILL WE ENCOUNTER NEXT?
CONTINUE TO MORE OF DAY 4 TO SEE! CLICK HERE!
---
help support I-Mockery by supporting our sponsors:

---
Running a big site like I-Mockery takes a lot o' time and costs moola too.
Want to help show your support?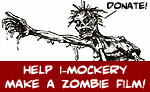 DONATE TO OUR ZOMBIE MOVIE!
Come talk about this piece & more on our Message Forums!