...CONTINUED
MORE OF DAY 4:
VAN BUREN, AR
to
MUSKOGEE, AR
to
DALLAS, TX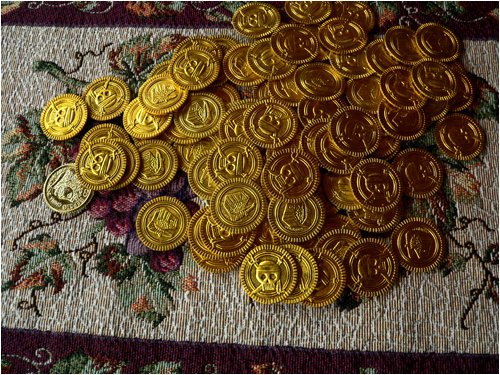 GOOOOOOOOOOOOOOOOOLD!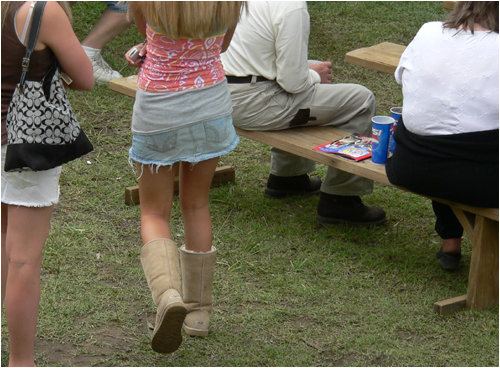 Even at a renaissance festival there's some idiot with those goddamned Ugg boots.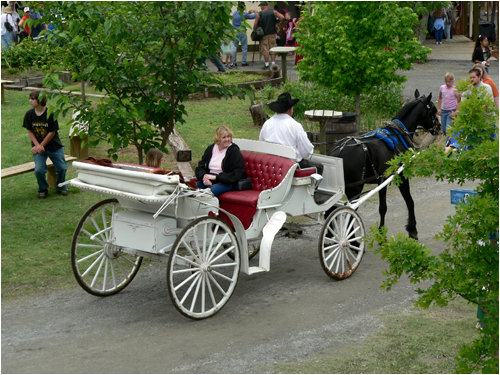 If you were too lazy to walk, horse & carriage rides were readily available.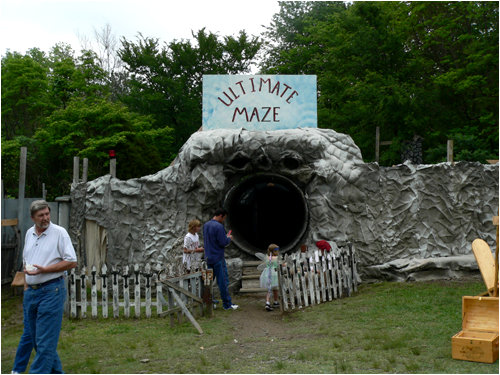 The Ultimate Maze! So "ultimate" that a 5-year-old with
faery wings was able to navigate her way out of it.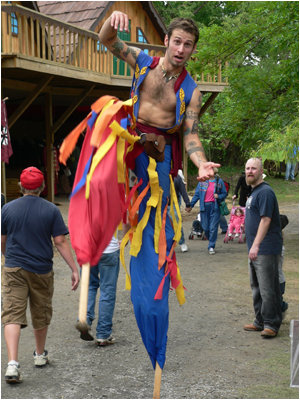 You know, I've always wanted to push somebody while they're
on stilts, just to watch them struggle to get up and chase after me.
I really should've seen this as a golden opportunity.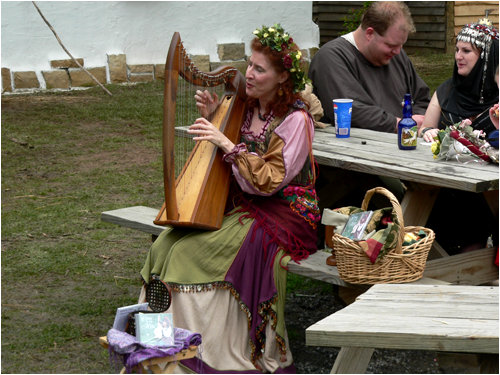 No matter how technically hard it is to play, I'll never like harp music.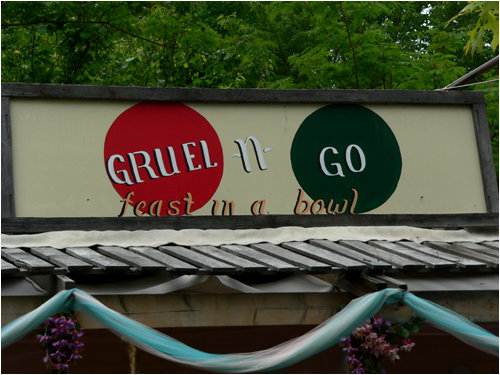 Tempting as it sounded, I opted for the pirates cup o' popcorn chicken instead.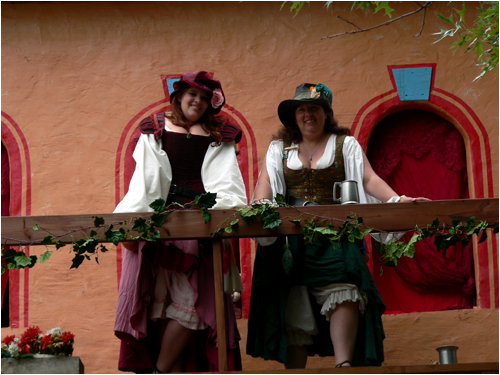 Smile all you want, I'm not coming to rescue you.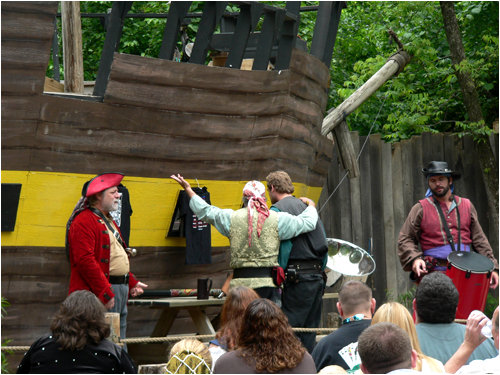 Ahhh, pirates telling lots of rape jokes in front of families. Good times!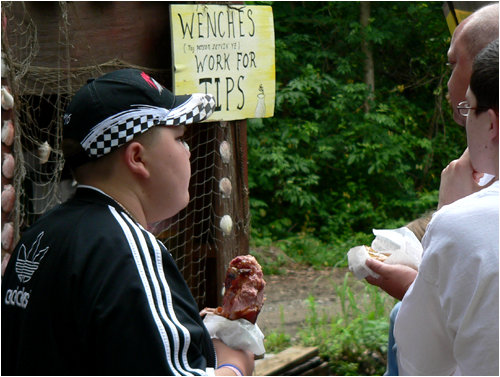 Wenches work for tips!
Also note the size of the enormous turkey legs they were selling.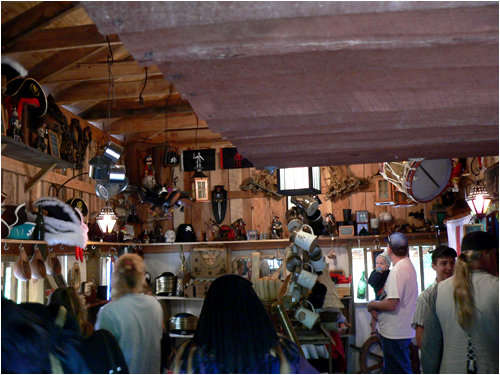 The pirates shop had more pirate paraphernalia for purchase than you could imagine.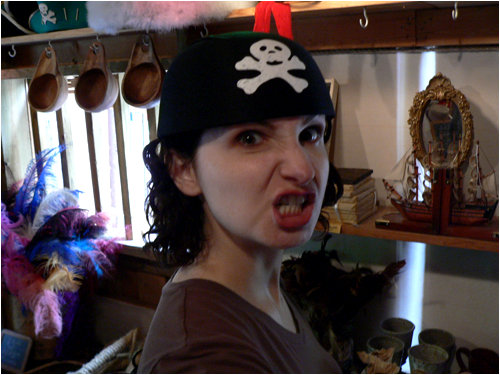 ARRRRRRRRRRRRRR!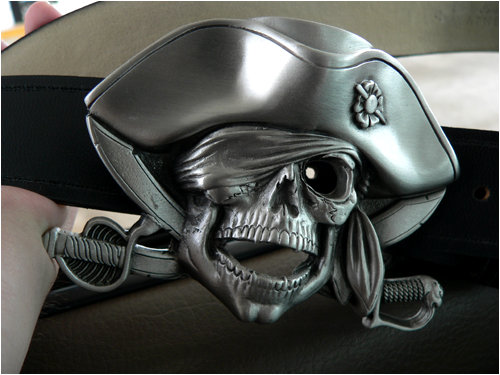 Did you really think I'd leave a pirate store empty-handed? Behold my new belt buckle!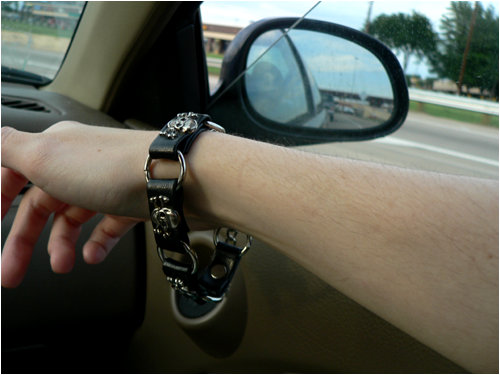 Yo ho ho! Re got a cool pirate bracelet too.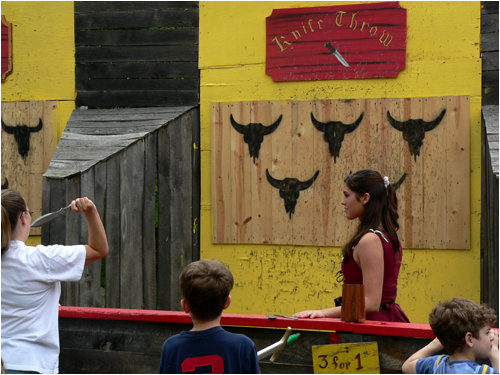 The people who ran the knife throwing booths clearly hated cattle.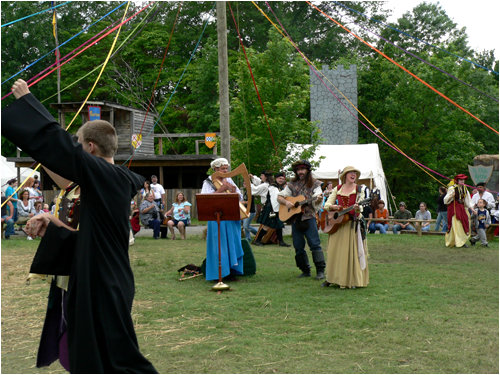 A knot-tying dance performance, including those musicians from the Red Ram forest.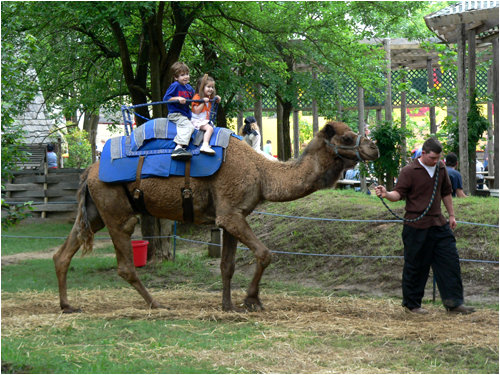 This lucky camel gets to walk in circles all day with kids on its back.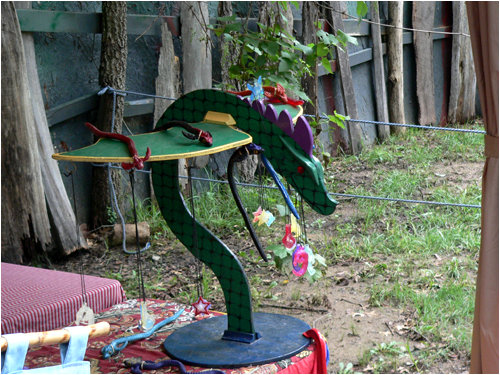 Trogdor?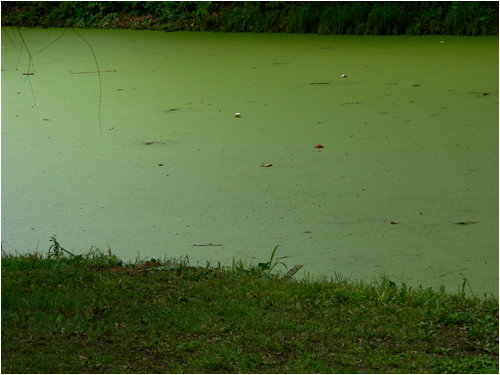 I didn't Photoshop this picture in any way; that was the actual color of the water!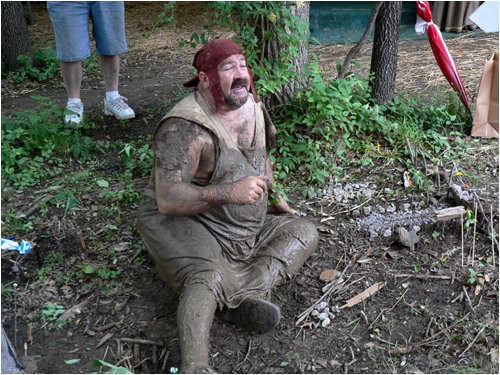 Jesus fucking christ! I... I just don't know what's going on here.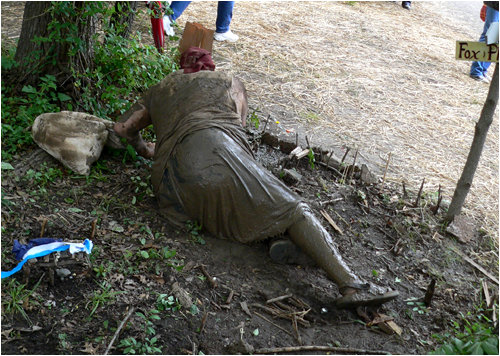 What the hell are you doing!?!?!?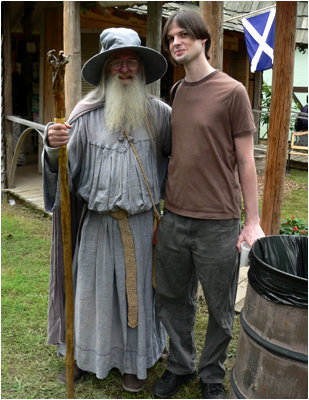 Gandalf and I. Friends 4ever.

Barbarian Battles!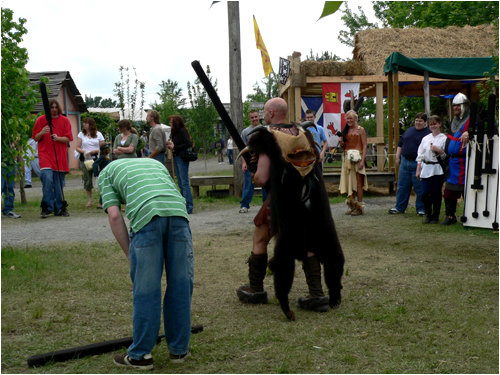 When battling a barbarian, it's best to not let him
hit you in the nuts even if it is with a foam sword.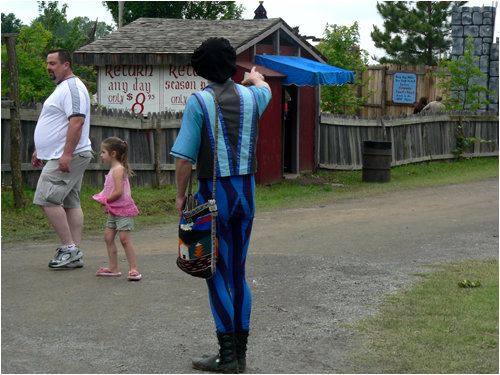 Nice tights... nice purse... sir.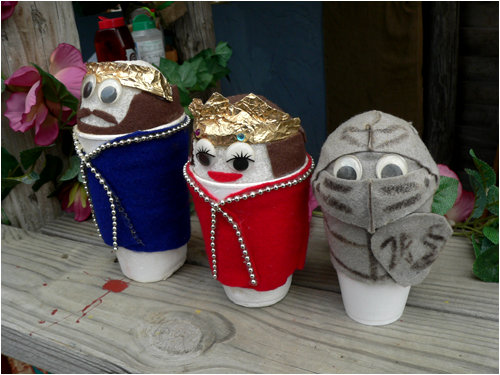 Snowcones didn't come in small, medium, and large sizes.
No, they came in knight, queen, and king!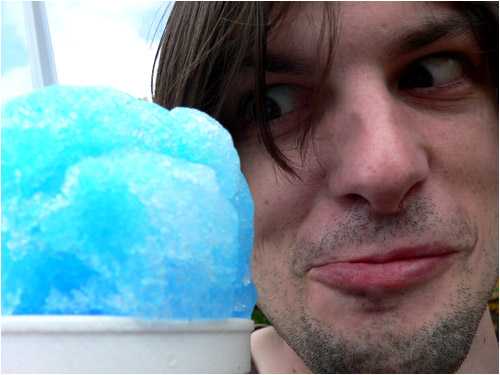 I support thy kingdom with my icy blue merriment!
WHAT MADNESS WILL WE ENCOUNTER NEXT?
CONTINUE TO EVEN MORE OF DAY 4!
CLICK HERE!
---
help support I-Mockery by supporting our sponsors:

---
Running a big site like I-Mockery takes a lot o' time and costs moola too.
Want to help show your support?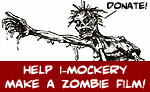 DONATE TO OUR ZOMBIE MOVIE!
Come talk about this piece & more on our Message Forums!