...CONTINUED
MORE OF DAY 4:
VAN BUREN, AR
to
MUSKOGEE, AR
to
DALLAS, TX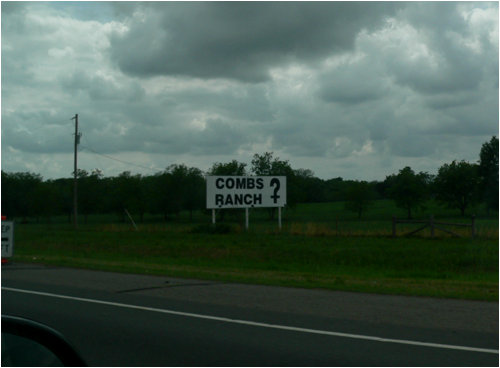 Looks like they're faithful followers of the Church of Mockery!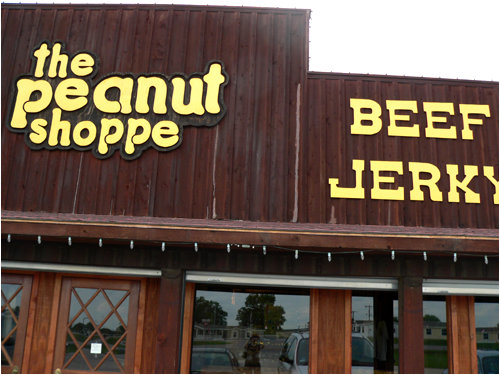 The Peanut Shoppe! (and beef jerky)


Peanut products galore!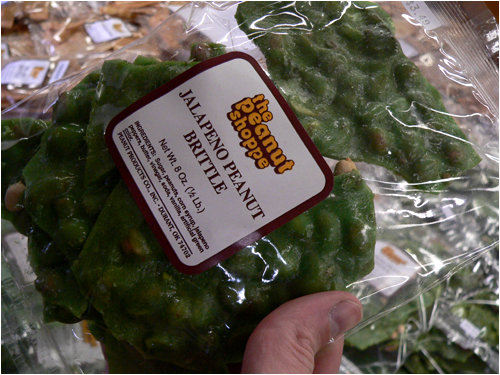 It may look scary, but it's actually pretty good!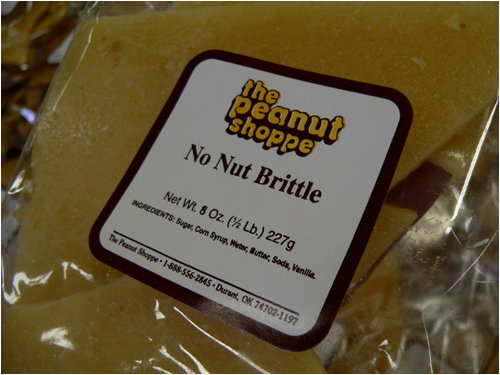 Just the brittle... no nuts!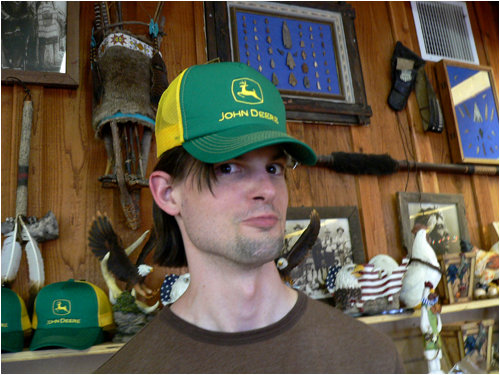 They also sell John Deere hats in there. It was just a little small on me.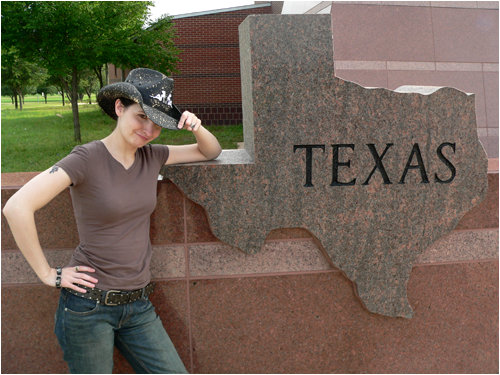 Welcome to Tee-has, partner!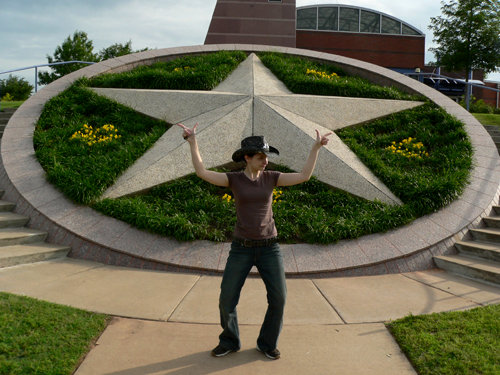 Yeeeeeeeeeeeeeeeeeeeeeeeeeeee hawwwwwwwwwwwww!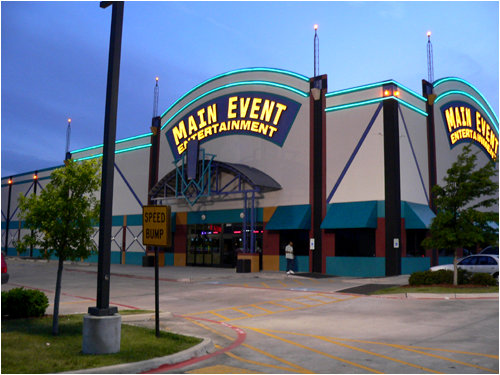 Main Event Entertainment was a lot of fun. It's just a huge
building filled with all the games you could possibly want.
Except that Japanese game where you make small children cry.
They didn't have that one... yet.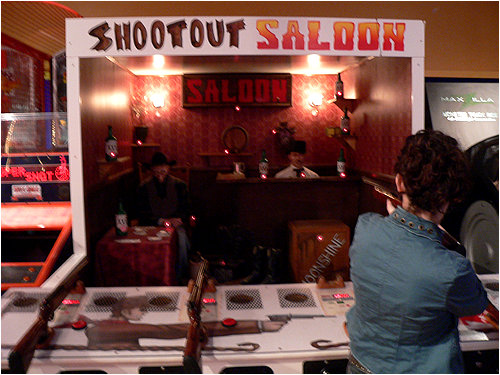 Re takes aim at the shootout saloon!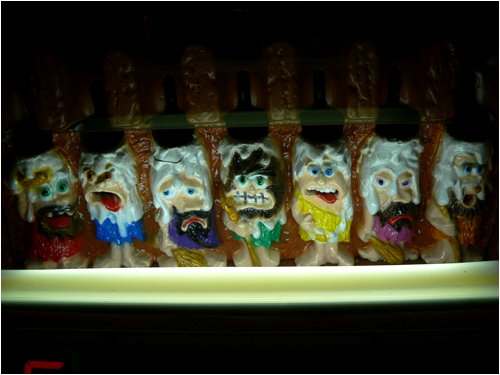 Caveman Clobber! Cavemen who were crapped on by a pterodactyl!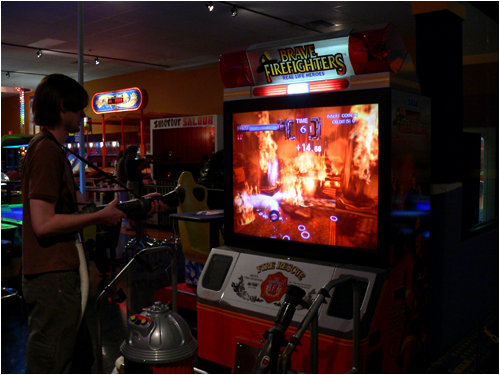 I'm a brave firefighter, yes I am!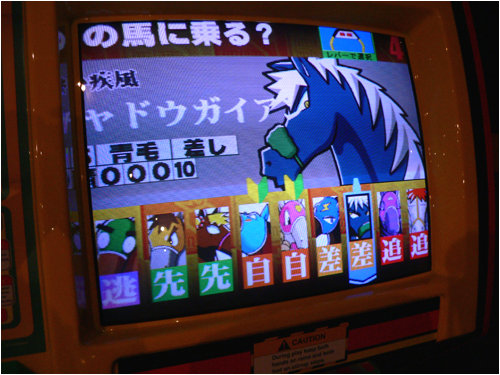 This fun horse racing game was in Japanese!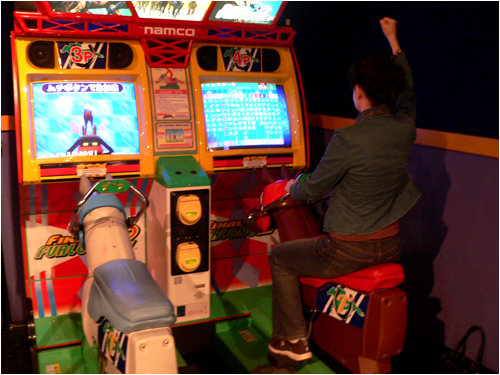 That didn't thwart Re from playing it though. Ride 'em cowgirl!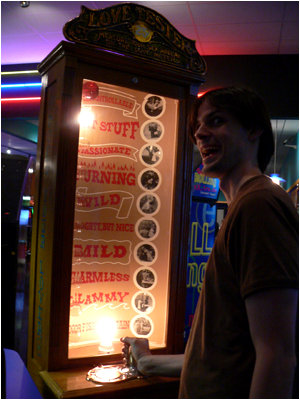 Hot Stuff! Oh yeah!

You're burning, baby!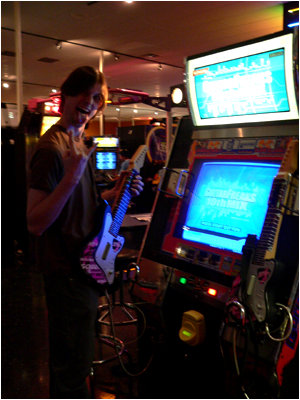 Guitar Freaks! It's time to thraaaaaaaash!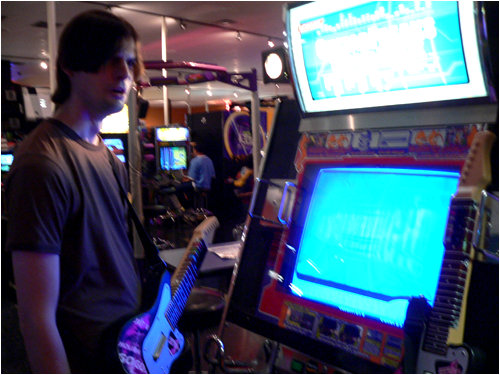 Or not. Granted, I've never played one of these games before,
but I figured I'd last longer than a whopping 30 seconds.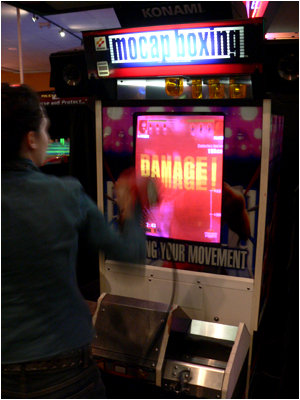 Re dishes out damage with her fists of fury in Mocap Boxing!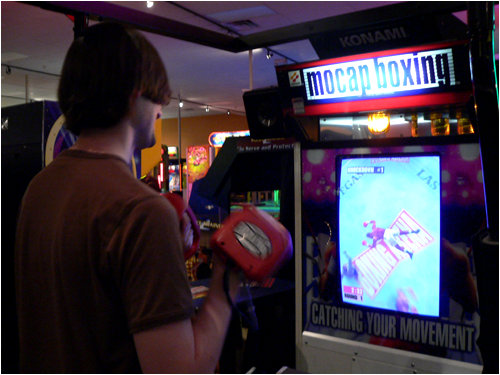 "If he dies... he dies."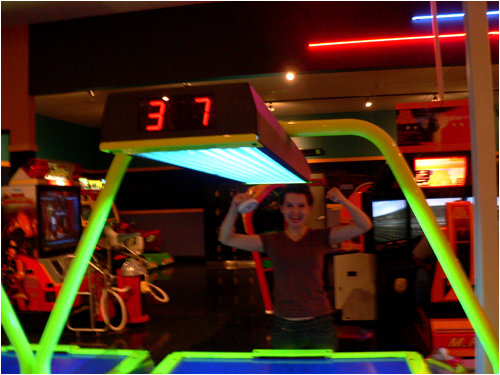 Son of a bitch! I just got my ass handed to me in air hockey!
Nobody beats me in air hockey! NOBODY!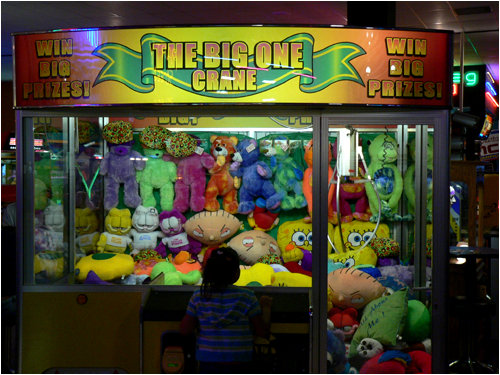 "The Big One Crane" was made to brutally crush the dreams of young children.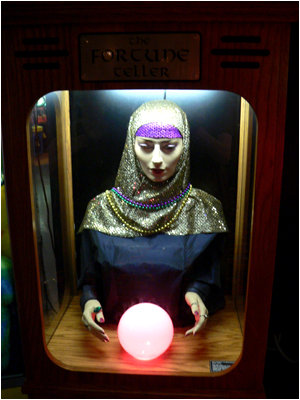 "I predict you will continue to the next page of road trip photos!"
WHAT MADNESS WILL WE ENCOUNTER WHEN
WE GET BACK ON THE ROAD TOMORROW?
CONTINUE TO DAY 5 TO SEE! CLICK HERE!
---
help support I-Mockery by supporting our sponsors:

---
Running a big site like I-Mockery takes a lot o' time and costs moola too.
Want to help show your support?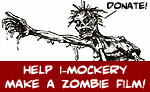 DONATE TO OUR ZOMBIE MOVIE!
Come talk about this piece & more on our Message Forums!