...CONTINUED
DAY 6:
AMARILLO, TX
to
ROSWELL, NM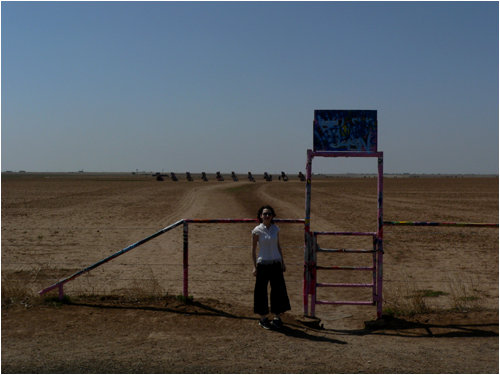 We arrive at the historic Cadillac Ranch!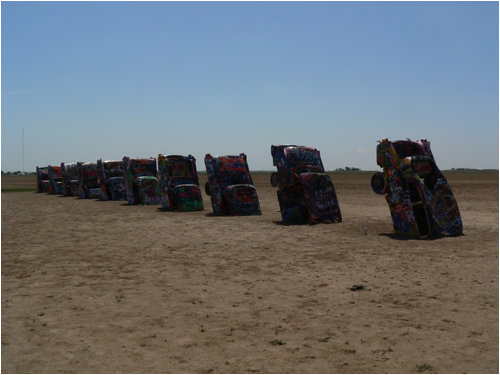 Looks like the Graboids from "Tremors" had their way with these Cadillacs.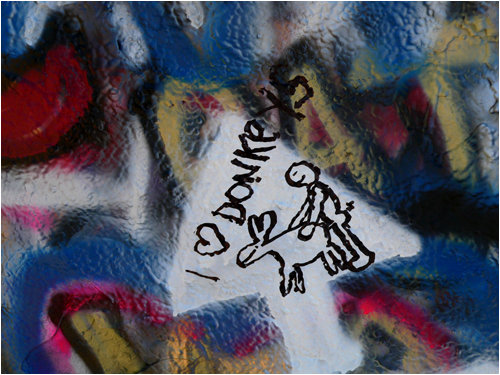 As you can see, America's finest graffiti artists have graced the Cadillac Ranch.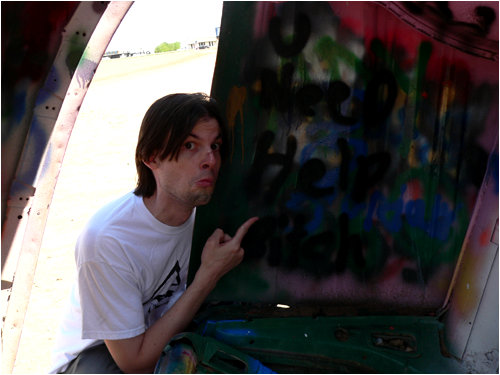 U need help... bitch?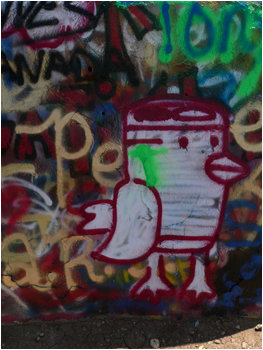 Polly want a spray can?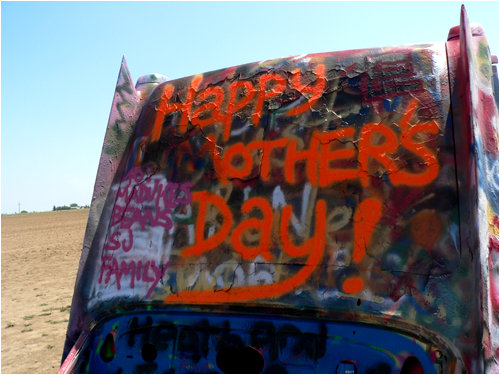 Whoever wrote it was a bit late, but ok!

I discover some interesting words...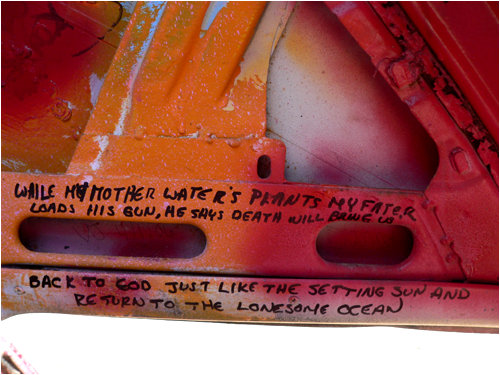 Yeah... good luck with all that.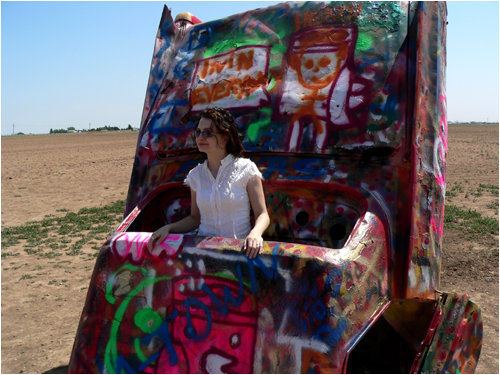 Re decides she's gonna finish this cross-country trip in a different car.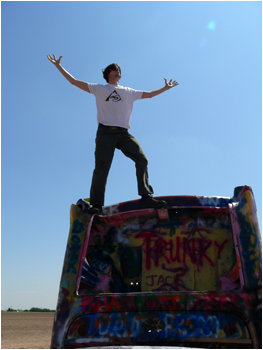 I stand high atop a Cadillac and somehow manage
to not be blown off by the gusty winds.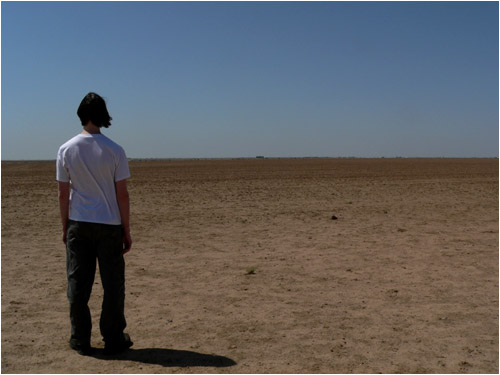 Still one of my favorite pics.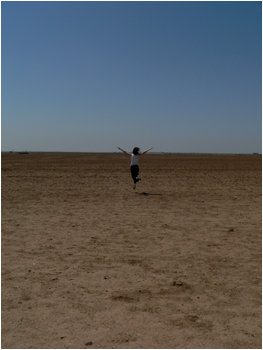 Re darts off into the dusty unknown.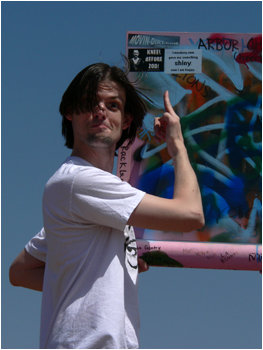 On our way out, I place a few I-Mockery stickers
on the already bestickered metal entrance gate.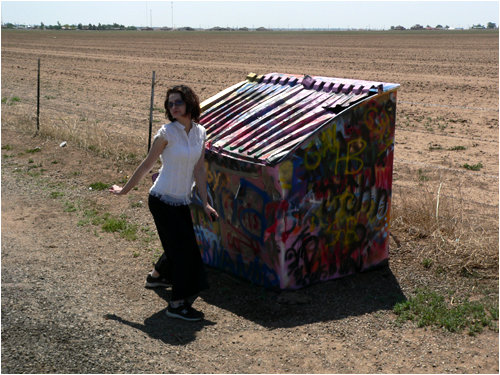 Re strikes a pose next to the graffiti-covered dumpster. Ooo la la!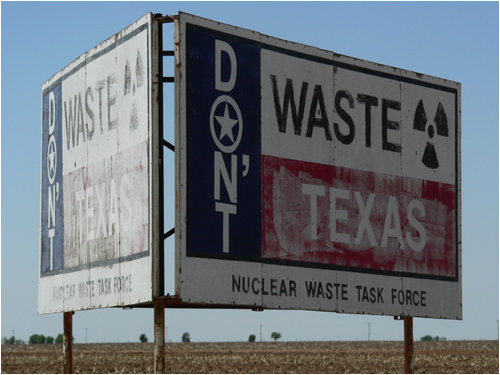 Don't mess with Texas! Don't dump your nuclear waste in Texas
either or their "Nuclear Waste Task Force" will give you a whoopin'.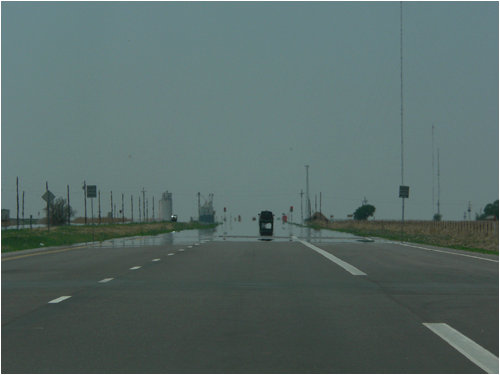 Oooo a mirage! That's not water on the pavement, it was simply that hot.

Without these machines, I doubt any crops could survive in this kind of climate.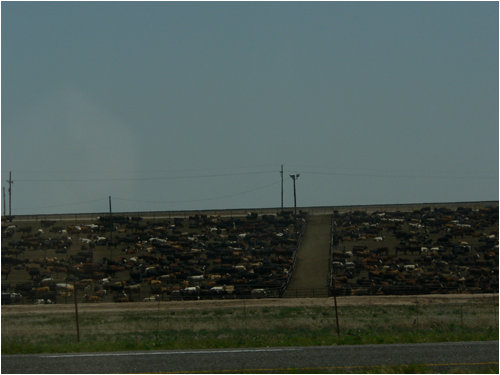 Moo cows moo.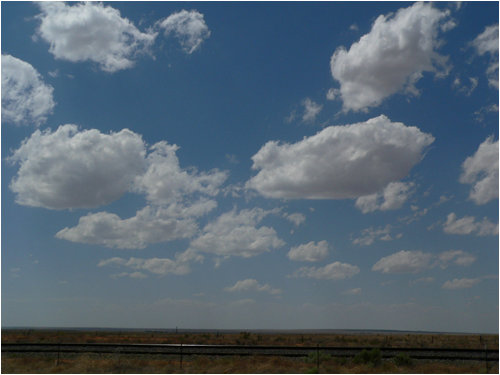 We arrive in New Mexico and the skies look like something from a painting.
Bob Ross' happy little clouds.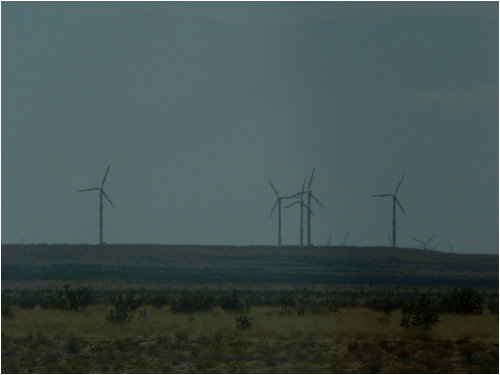 Remember when Charlie Sheen killed James Gandolfini in one of
these things in "Terminal Velocity"? Yeah... that movie sucked.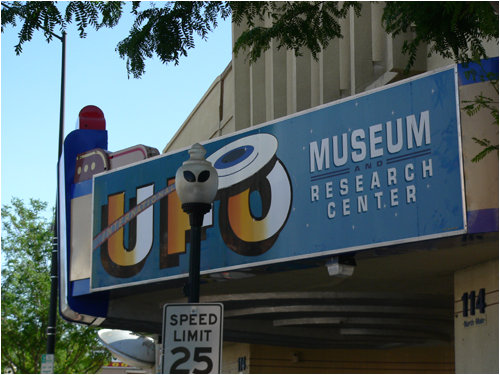 We arrive in Roswell, NM and quickly find the UFO Museum and Research Center.
And yes, all of the lamp posts in that area are actually shaped like alien heads.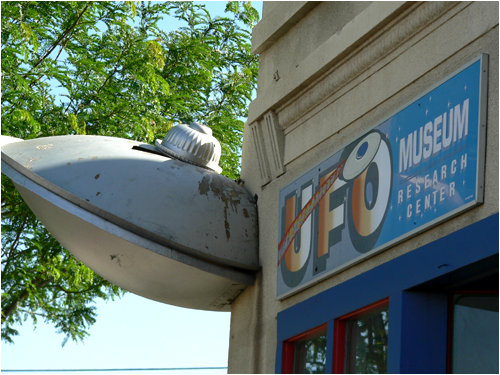 Gotta love the spaceship that crashed into the side of the museum.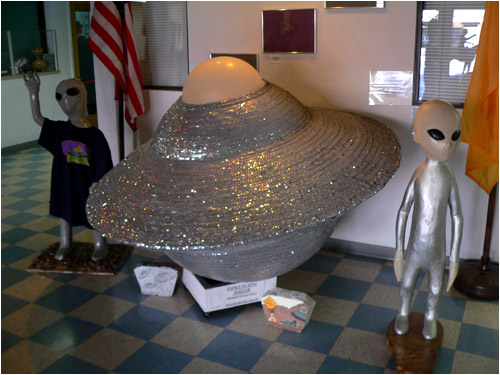 Inside the museum entrance we were greeted by some nifty alien decorations.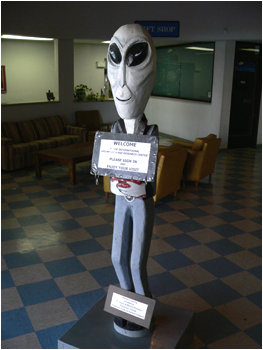 Why yes Mr. Alien, I'll be happy to sign in before I begin my tour!
WHAT MADNESS WILL WE ENCOUNTER NEXT?
CONTINUE TO EVEN MORE OF DAY 6!
CLICK HERE!
---
help support I-Mockery by supporting our sponsors:

---
Running a big site like I-Mockery takes a lot o' time and costs moola too.
Want to help show your support?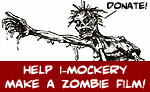 DONATE TO OUR ZOMBIE MOVIE!
Come talk about this piece & more on our Message Forums!