...CONTINUED
MORE OF DAY 7:
ROSWELL, NM
to
FLAGSTAFF, AZ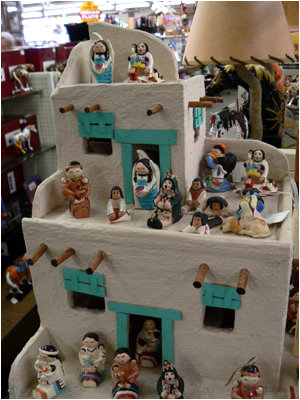 A handmade Indian dollhouse.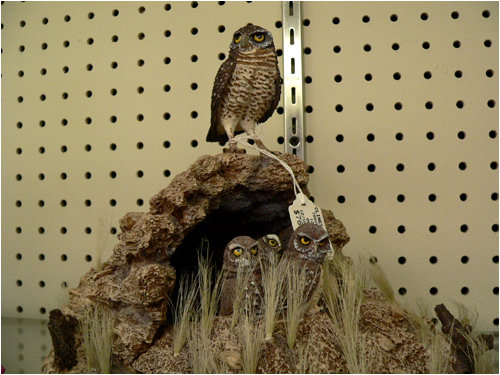 "The owls are not what they seem..."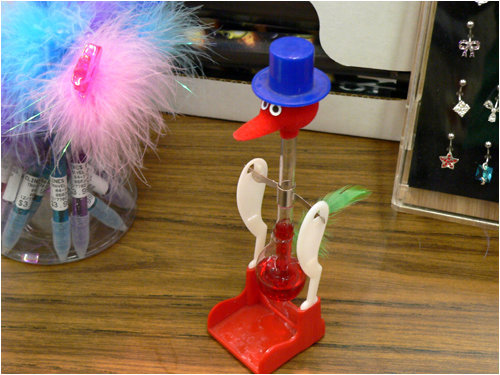 I always think of Darkman when I see these things.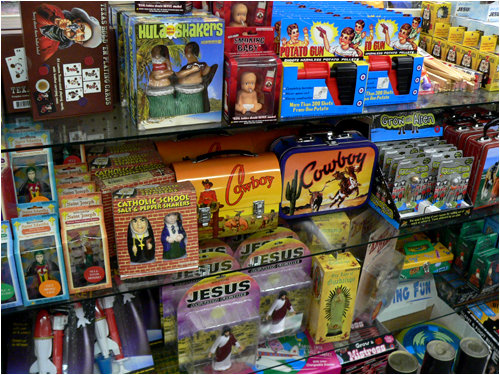 Potato guns, hula shakers, grow aliens, and many
more novelty items can be found in Clines Corners.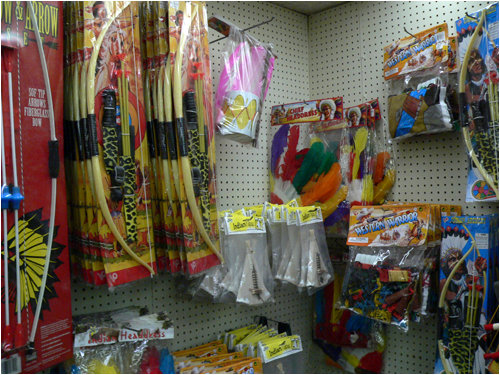 Need a bow & arrow set so you can become a real injun? Clines has you covered!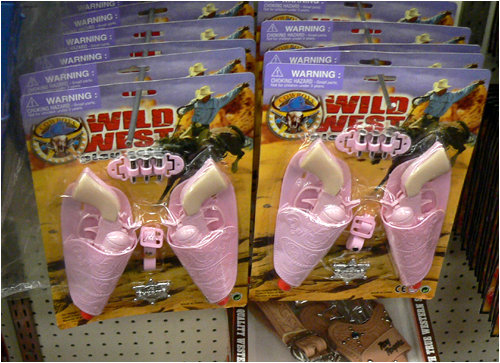 Pink pistolas for the cowgirl in all of us!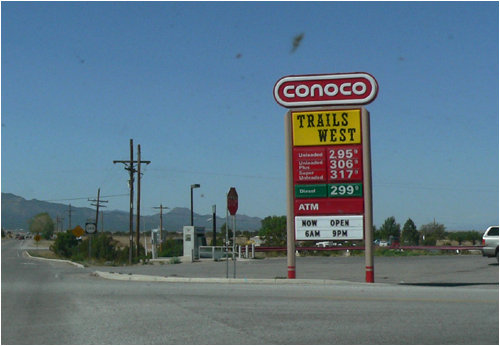 Trails West, yet another popular rest stop.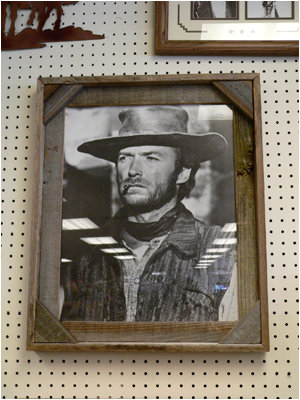 Cowboy Clint.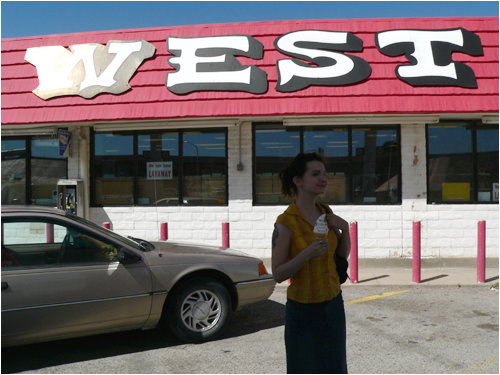 Re leaves satisfied with an ice cream cone.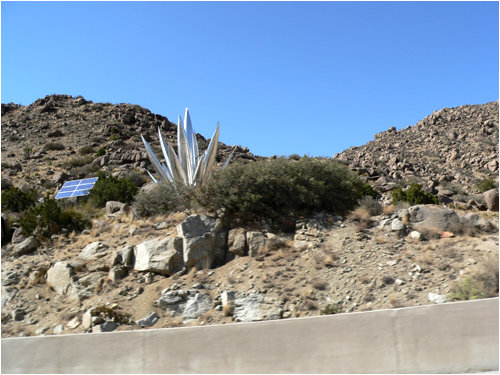 I have no idea what it is... unless of course they grow metallic
plants in New Mexico. Perhaps the people of Roswell should check
into this, as it might be another alien spacecraft that crash landed.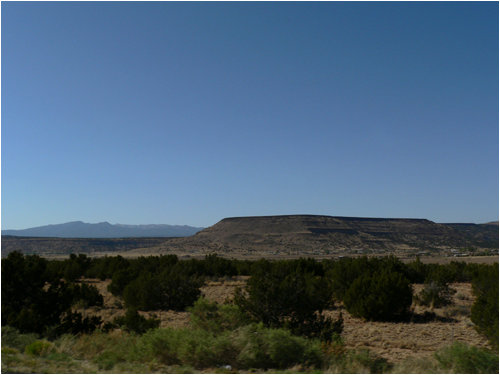 Weird how some of the formations looked like their tops had been shaved off.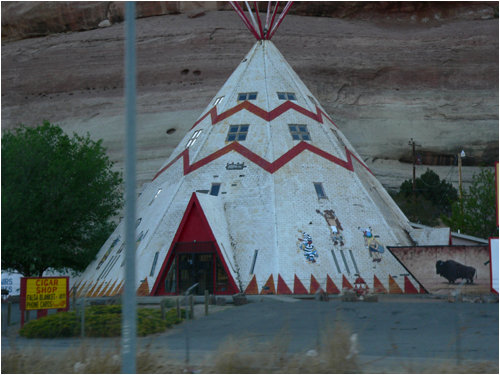 A giant teepee cigar shop. If you're gonna make smoke signals,
I guess you might as well enjoy yourself while you're doing it.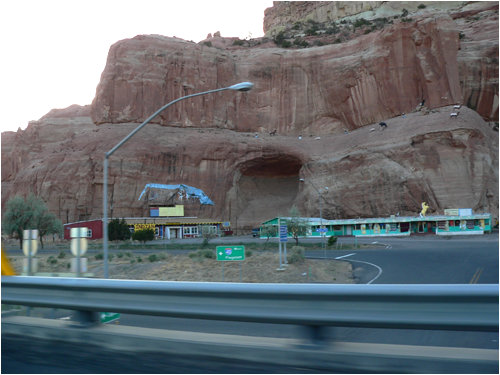 They're just one rockslide away from a huge "going out of business" sale.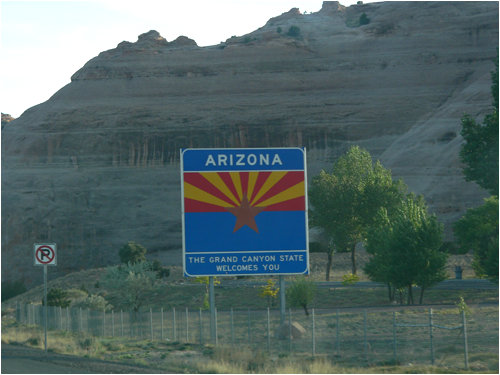 The Grand Canyon state welcomes us!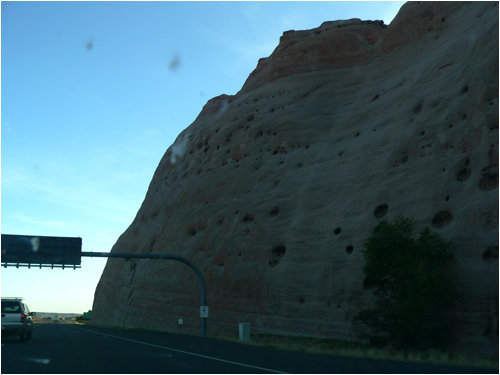 With huge blocks of petrified Swiss cheese?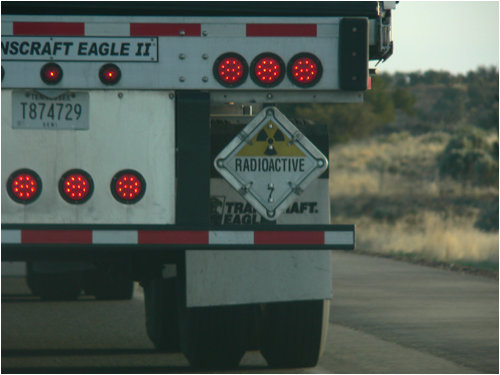 I'm not sure what I should be more concerned about;
a truck carrying radioactive waste...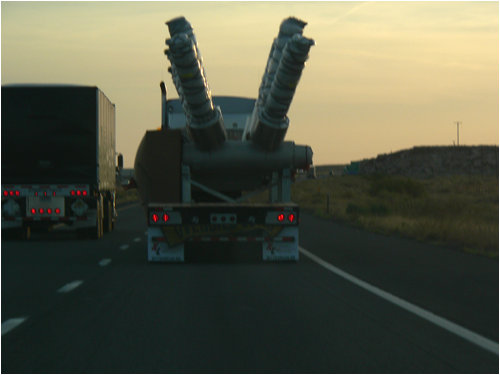 Or a truck carrying... whatever the hell that is supposed to be.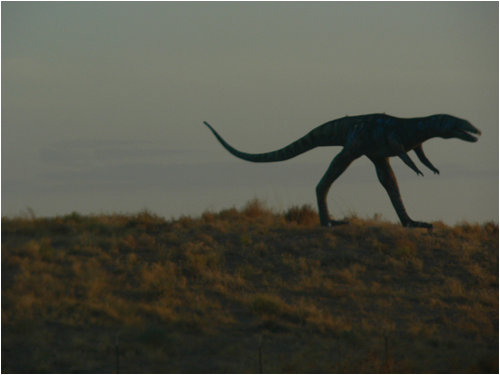 Little known fact: Dinosaurs still roam freely in Arizona.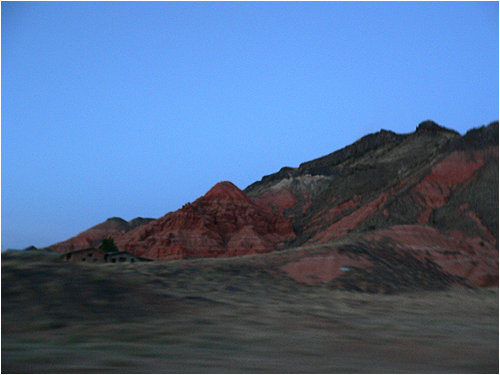 The painted desert (in which we got lost).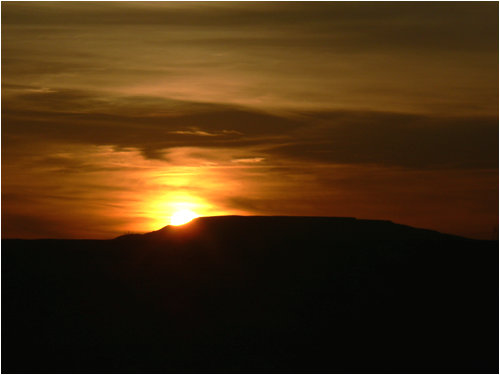 The sunset in Arizona looked surreal.
WHAT MADNESS WILL WE ENCOUNTER WHEN
WE GET BACK ON THE ROAD TOMORROW?
CONTINUE TO DAY 8 TO SEE! CLICK HERE!
---
help support I-Mockery by supporting our sponsors:

---
Running a big site like I-Mockery takes a lot o' time and costs moola too.
Want to help show your support?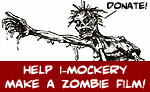 DONATE TO OUR ZOMBIE MOVIE!
Come talk about this piece & more on our Message Forums!