by: Roger Barr
...CONTINUED

Varkon is an odd pinball-arcade hybrid in that it projects the pinball playfield so you can play it vertically.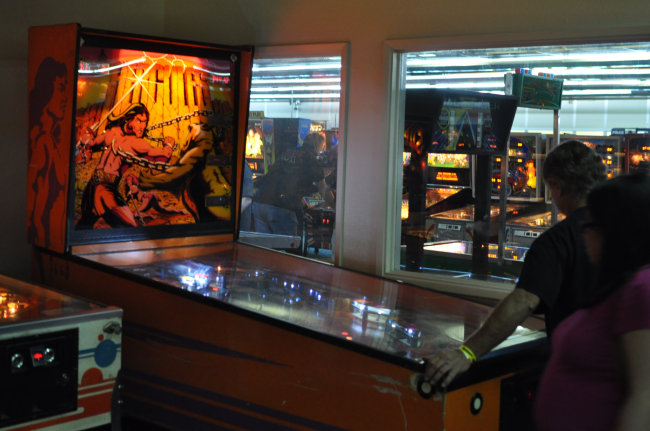 You may recall me covering Hercules, the world's largest pinball machine, back when I visited Super Bear Arcade.

Attila the Hun, Lizard, and Captain Hook pinball machines.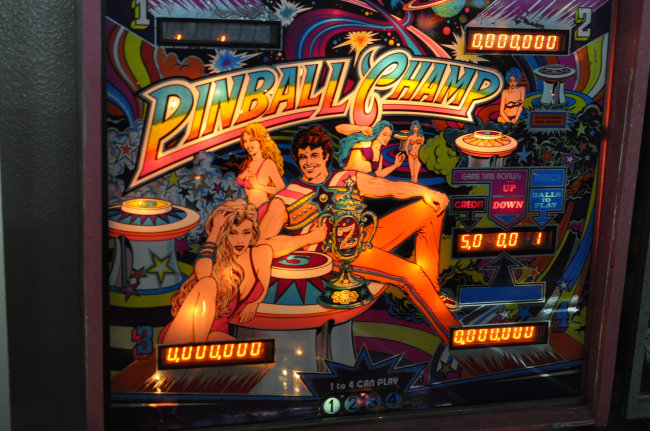 FACT: Pinball Champ gets all the ladies.

Somebody get this pinball machine a doctor, stat!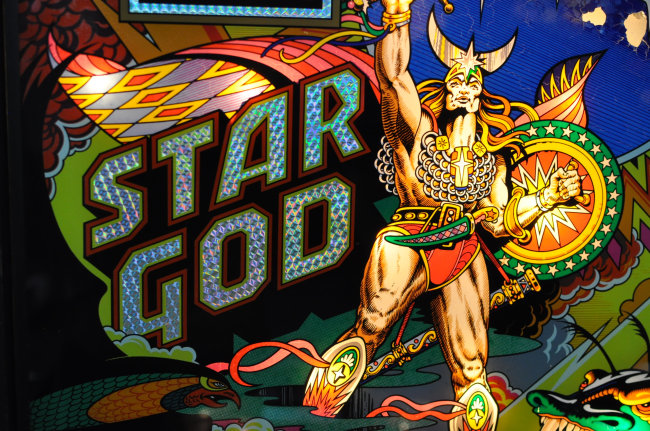 If I was ever going to get a tattoo across my back, this Star God backglass would be a strong contender.

Call me crazy, but I think Farfalla was feeling a bit chilly that day.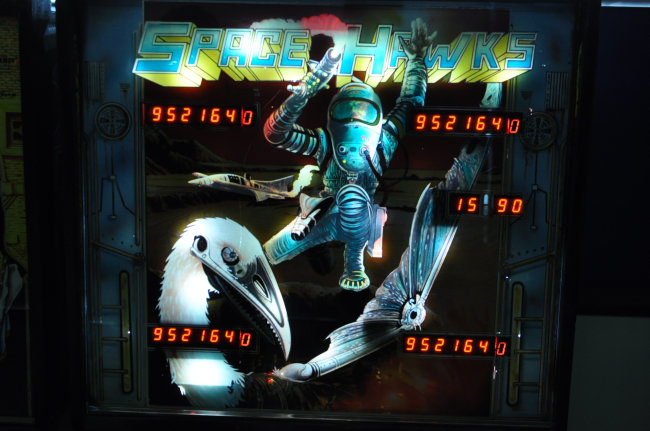 Space Hawks may not be the best pinball game, but damn did I love its backglass.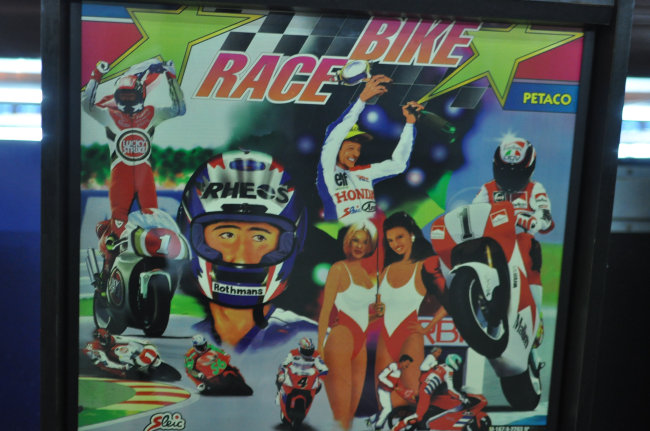 Who could possibly forget a game with an exciting title like Race Bike?

Torch, Asteroid Annie and the Aliens, and Eclipse pinball machines.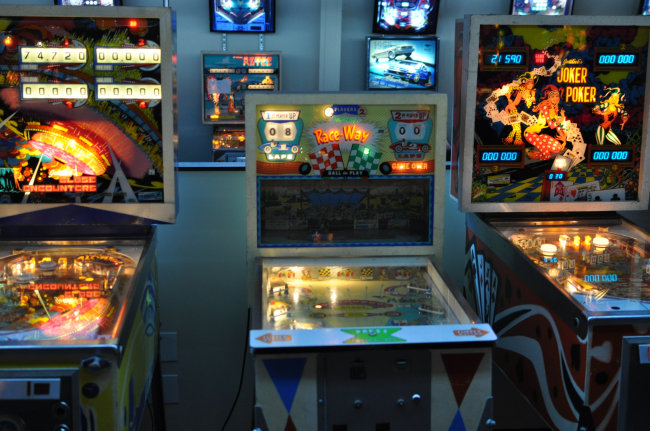 Close Encounters, Race Way, and Joker Poker classic pinball machines.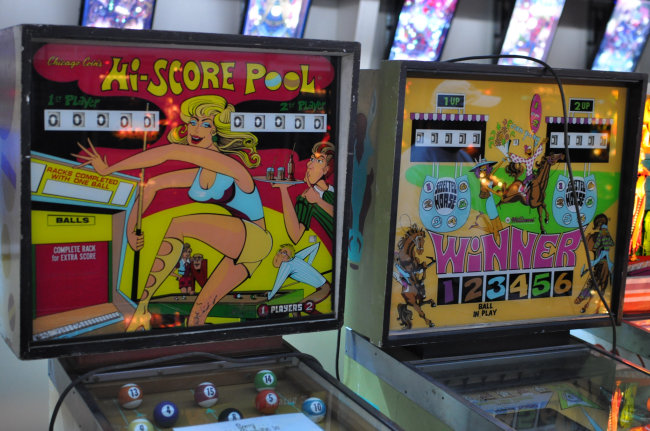 It's highly plausible that the woman in the foreground of the Hi-Score Pool pinball machine broke her arms.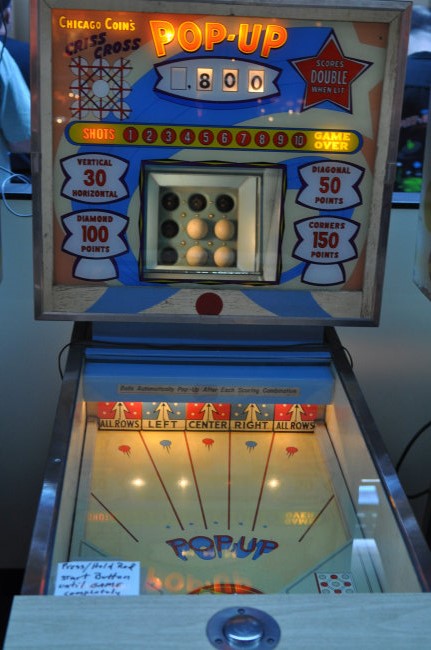 Enjoyed this rare chance to play Pop-Up, which was quite a unique game.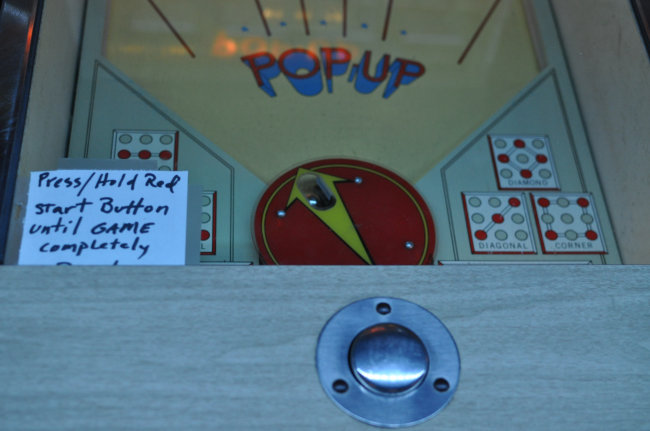 Rather than being a pure pinball game, you simply watch the arrow as it turns, then hit the button to fire off a pinball.
It will then shake the corresponding sections on the upper panel to rearrange the white balls for you to score with.

Did Gottlieb's Dragon just dislocate its jaw?

Two nearly identical pinball machines - Hit the Deck and Neptune.

Two more nearly identical pinball machines - Bank Shot and Sure Shot.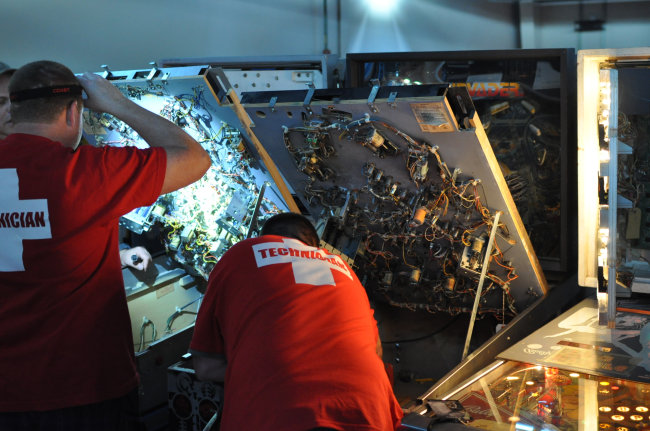 Gotta appreciate how Arcade Expo always has a steady flow of technicians
walking around to service the machines should they go out of order.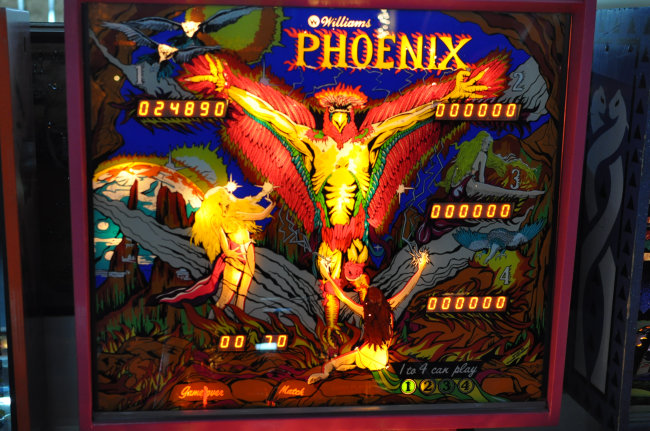 Phoenix stands proud.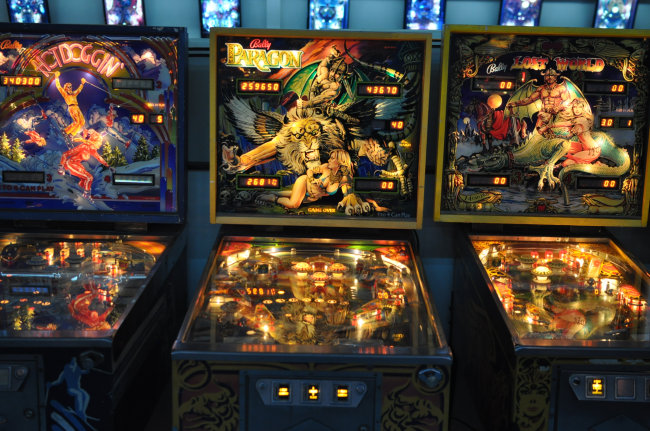 Hotdoggin', Paragon, and Lost World pinball machines.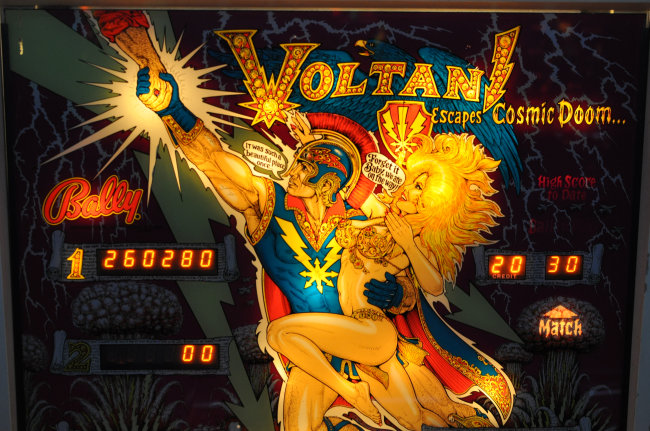 "It was such a beautiful place once..."
"Forget it, Baby, we are on the way!"
How come I can't have conversations that go like this?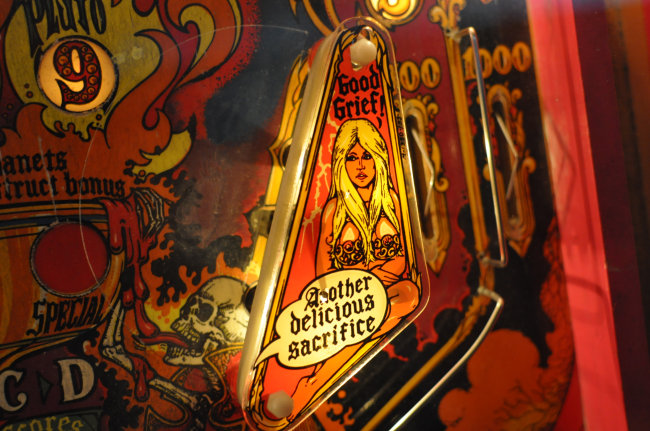 When I'm about to be sacrificed, I know the first thing I say is, "Good grief!"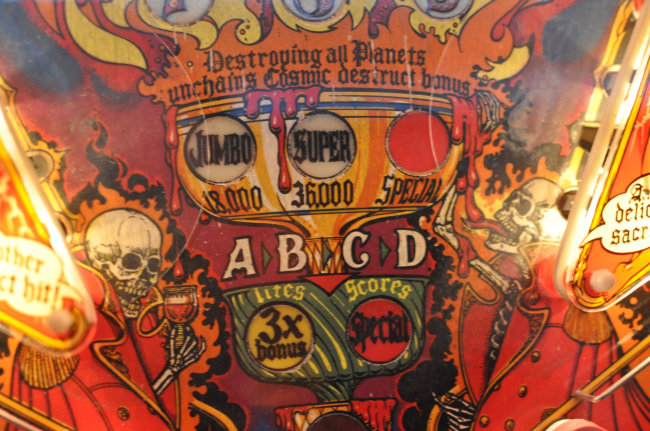 Destroying all planets unchains a cosmic destruction bonus from within this blood-filled chalice that skeletons drink from.

Somebody should've told Williams that this is not a scorpion.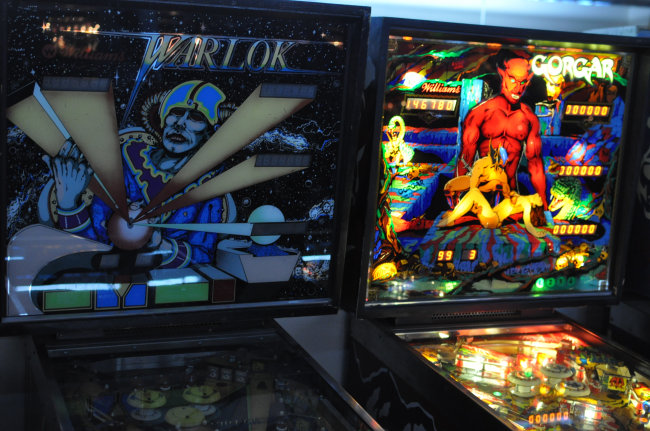 Warlok and Gorgar pinball machines.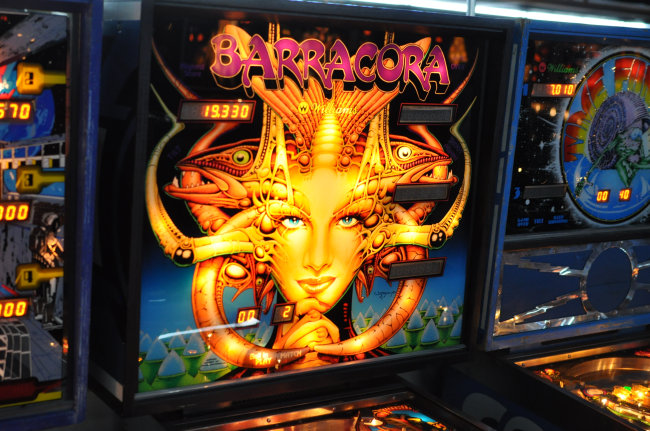 She's part woman... she's part barracuda... she's Barracora!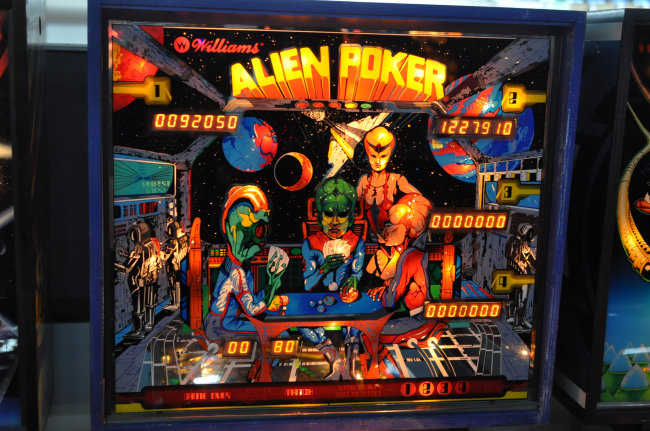 P-P-P-Pokerface, P-P-Pokerface...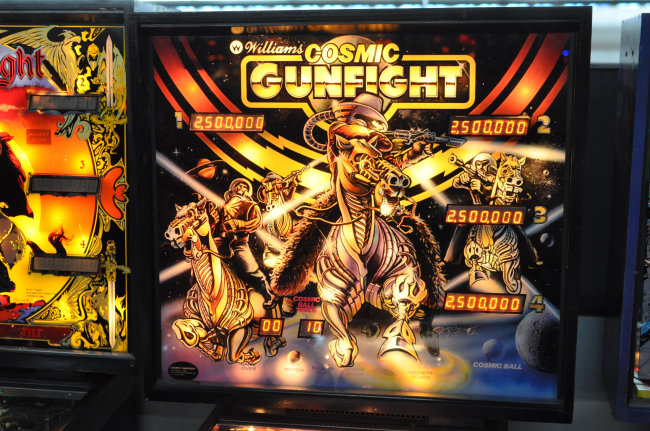 Is there any other kind of gunfight? Sure, but none of them matter like a cosmic one.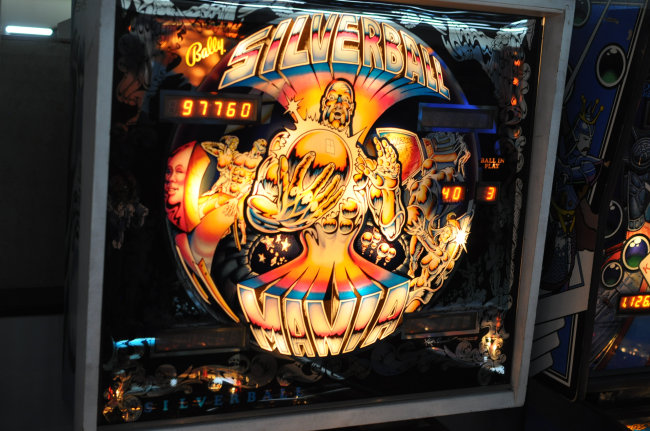 Look closely on the left side of the image, and smile as Silverball continues to hump away at the pinball machine in ecstacy.
There are still more Arcade Expo photos to see!
Click here to continue onward to page 3!