by: -RoG-
...CONTINUED

As cool as the movie was, there weren't a whole lot of new bells 'n whistles to the Dark Knight pinball machine.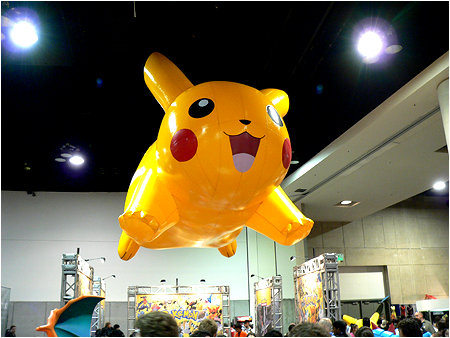 I like to imagine it having Gastroesophageal reflux disease and puking all over everybody in the crowd.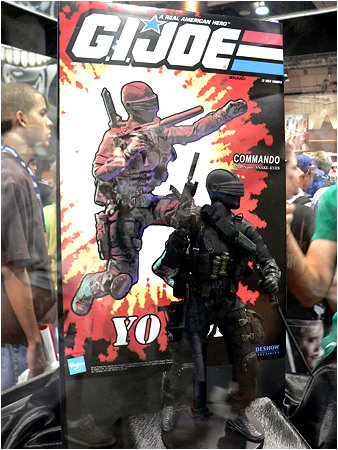 A large version of Snake Eyes. He may be bigger, but he still doesn't have much to say.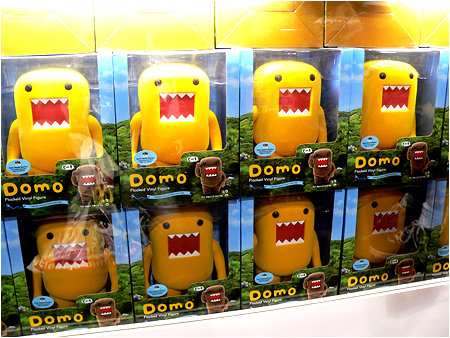 One of the exclusives of the Comic-Con - yellow Domo-Kun figures!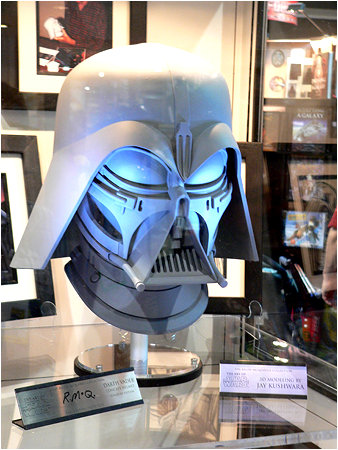 The Darth Vader concept helmet looked cool 'n all, but I'm glad they went with the design we all came to love.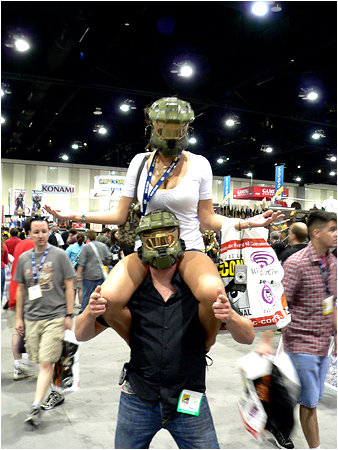 Perhaps this is a preview of things to come from the next Halo game?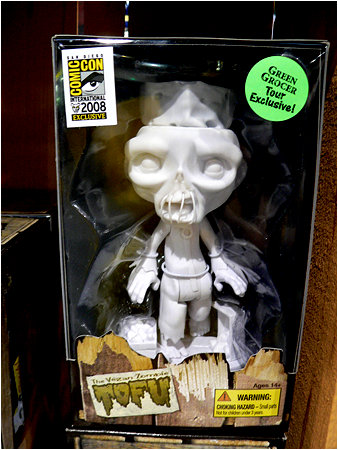 The Tofu Zombie!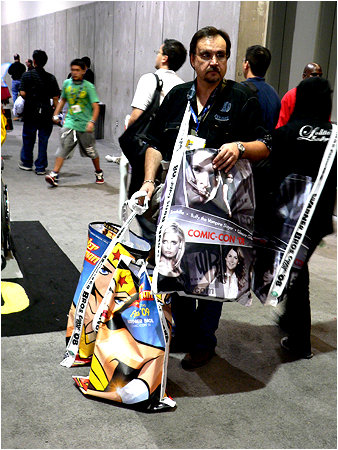 This guy was just standing with these giant bags draped over himself as he waited for his kid to finish looking around.
Oh the things some parents do to make their kids happy.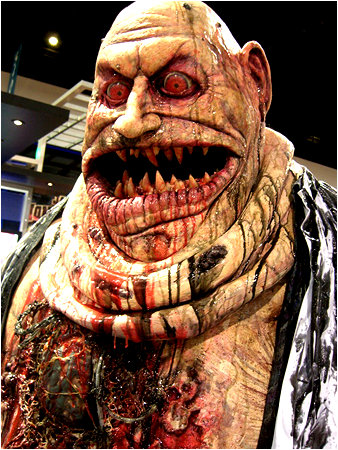 EATING THE OVERPRICED FOOD AT THE CONCESSION STAND MADE ME THE MAN I AM TODAY!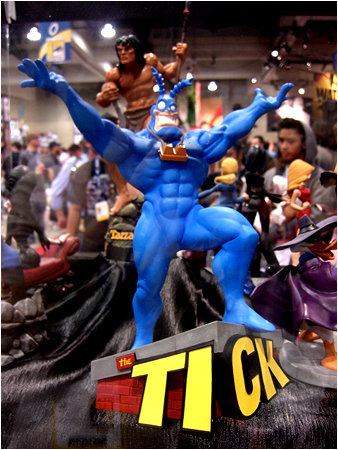 Tick fans, represent!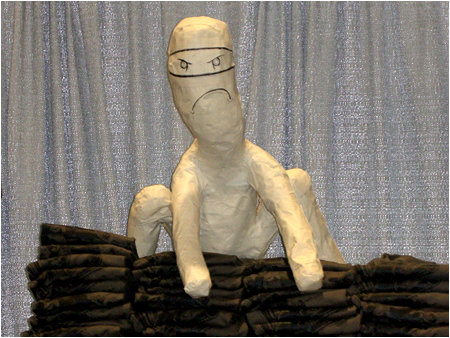 Don't let his face fool ya... he's actually quite happy to see you.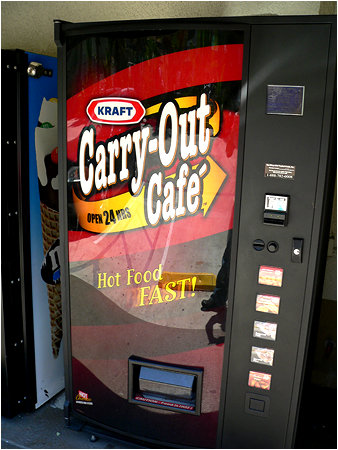 As we left our hotel (which we had to get at the last minute since our original plans fell through)
I noticed this Kraft Carry-Out Cafe snack machine that made various hot foods.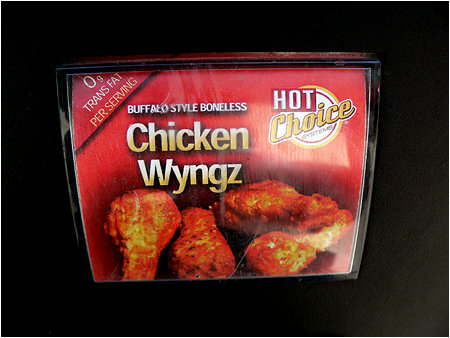 Nothing says "ghetto hotel" like a snack machine featuring Chicken Wyngz.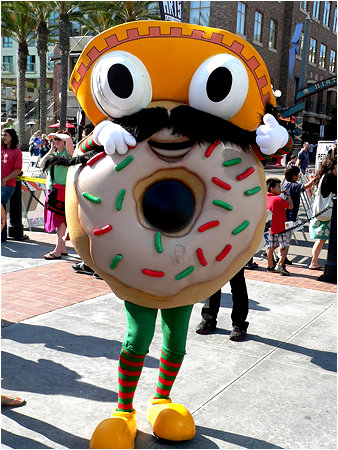 Señor Donut!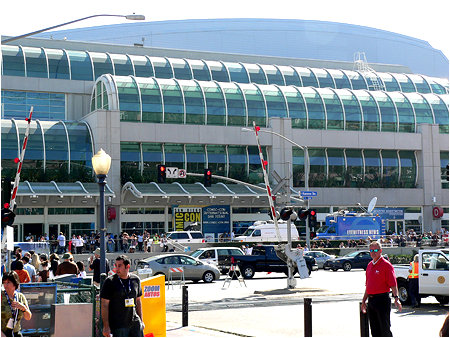 The media was at the Comic-Con bright and early for the first official day (Thursday) of the convention.

Practically perfect costumes of Cobra Commander and the Baroness. Cobraaaaaaaaaaaaaaaaaaaaaaa!!!!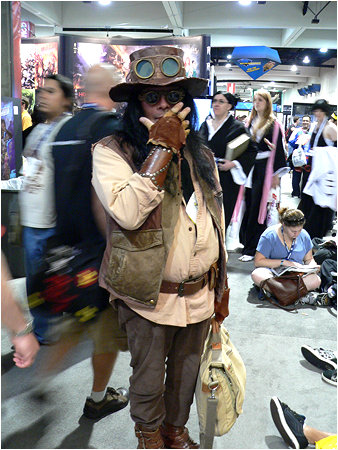 Trust me, you never know when you'll need an extra set of goggles.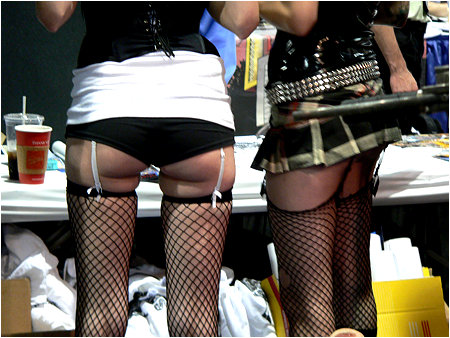 Every year we capture a variety of Comic-Con ass cheek shots for your viewing (dis)pleasure... here's the first.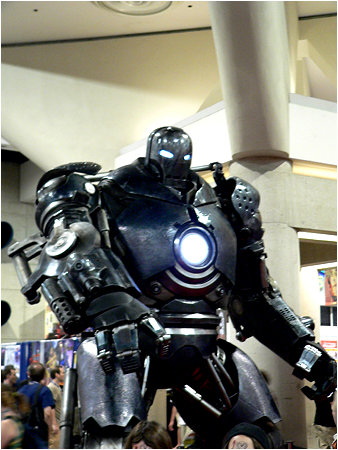 CRUSH ALL THE HU-MANS!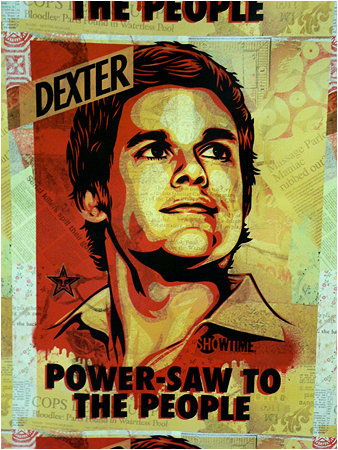 I don't know about you guys, but I can't wait for Dexter season 3.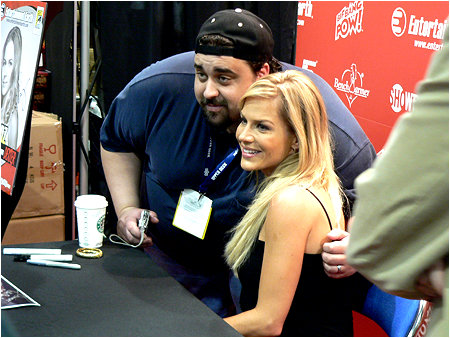 Dexter's on-screen girlfriend, Julie Benz braved the hordes of sweaty, adoring fans.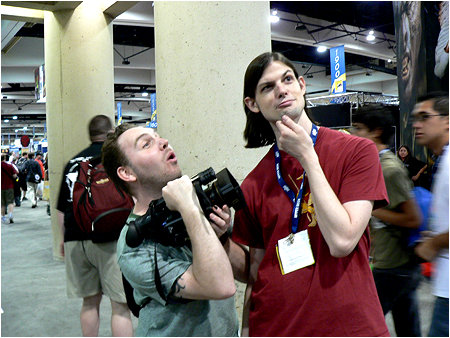 As always, we ran into our pal Rob from Coin-Op.TV and he was quick to get some killer footage.
There are still many more
2008 San Diego Comic-Con photos to see!
Click here to continue onward to page 3!