by: -RoG-
...CONTINUED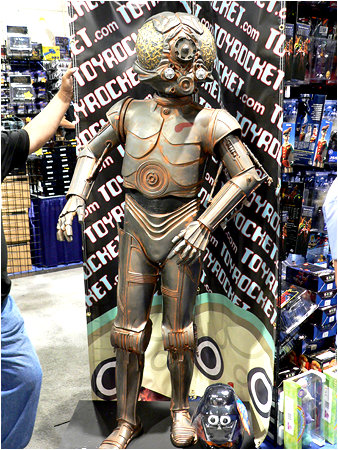 Wow, C-3PO had some big brains. What happened?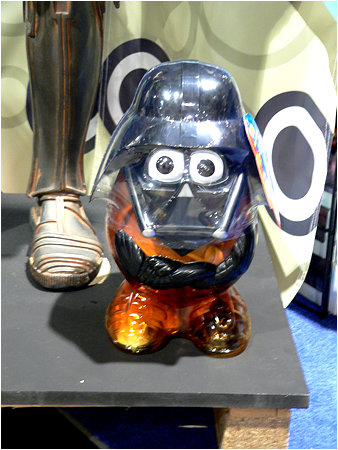 The legend of Darth Tater lives on!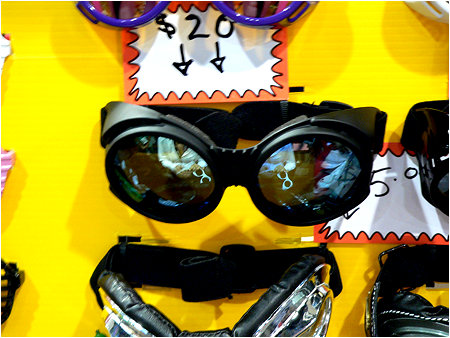 Say... where have I seen these before?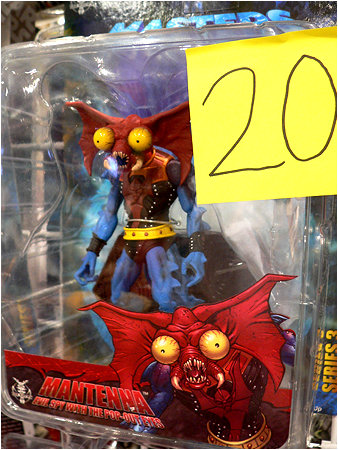 Mantenna's constant appearance of total shock will never cease to amuse me.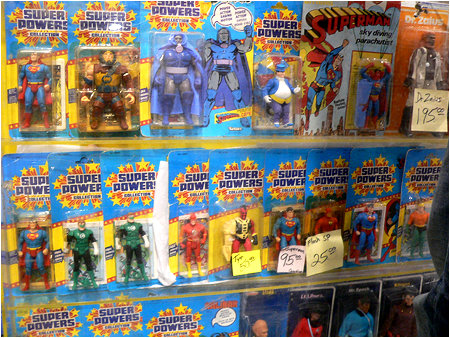 Super Powers! Easily my favorite old school superhero figures of all time.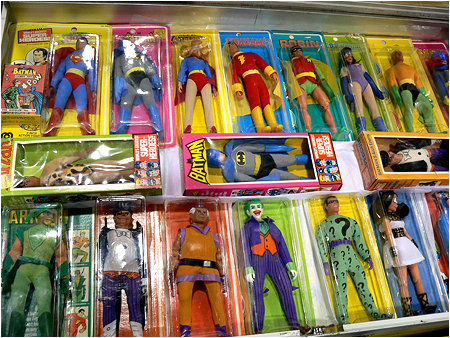 Even older school.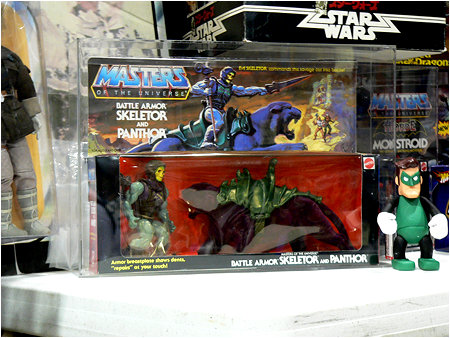 The original Battle Armor Skeletor and Panthor set. If only it didn't cost hundreds o' dollars...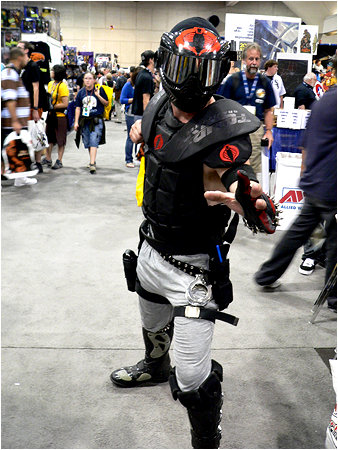 Oh no! It's a member of Cobra's dreaded Paintball Viper Squad!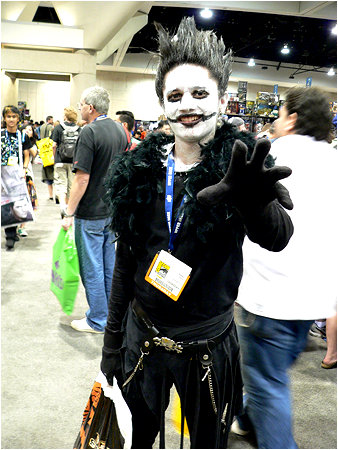 Goth? Joker? I'm not sure, nor do I care.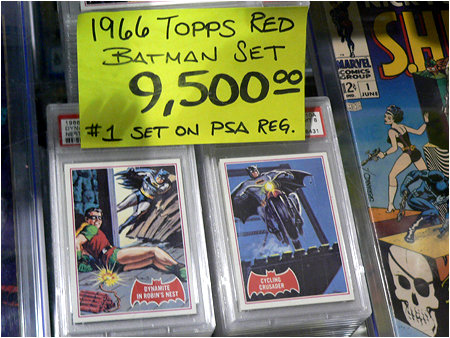 Holy expensive trading cards, Batman!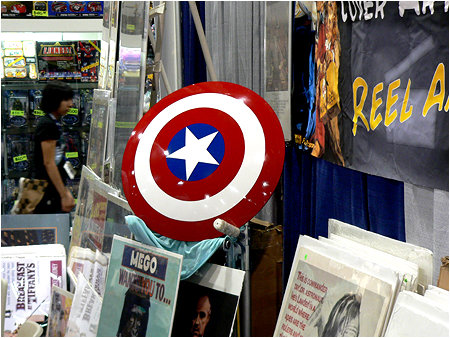 Some old guy didn't want me to photograph this Captain America shield, so I did it out of spite when he wasn't looking.
Welcome to Comic-Con, bitch.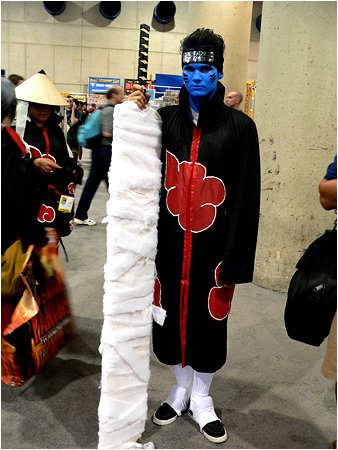 Why so blue?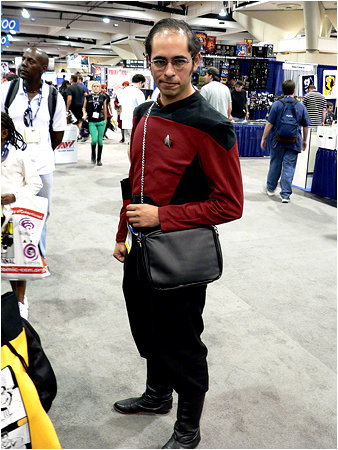 As I walked away after taking this picture, I heard somebody approach this guy and
question the number of rank pins he had on his collar, "But a captain has FOUR rank
pins and you're wearing FIVE!" I feel nerdier just for having overheard that argument.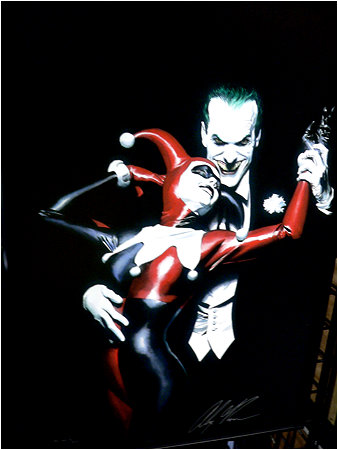 This will forever remain my favorite Alex Ross painting.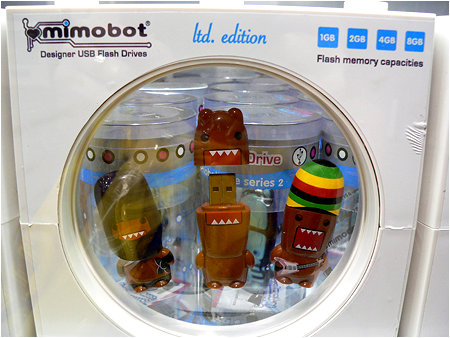 Here's the actual set of Domo-Kun Mimobot flash drives. Raaaaaaar!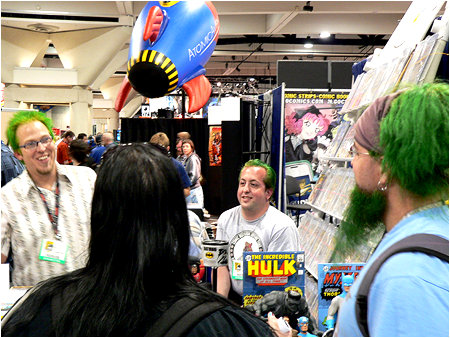 Apparently this was the booth where green-haired folk meet.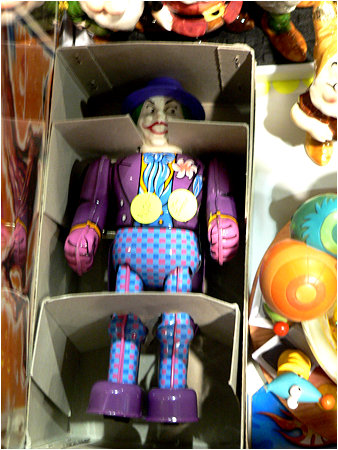 A really old wind-up Joker toy.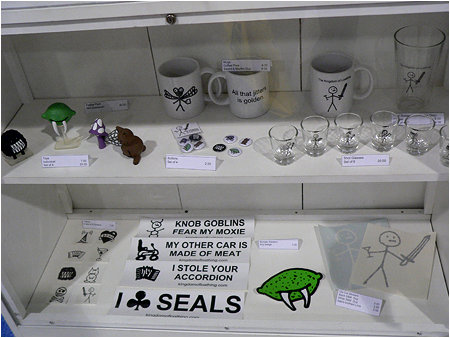 You can't go wrong with Kingdom of Loathing's sabre-toothed lime.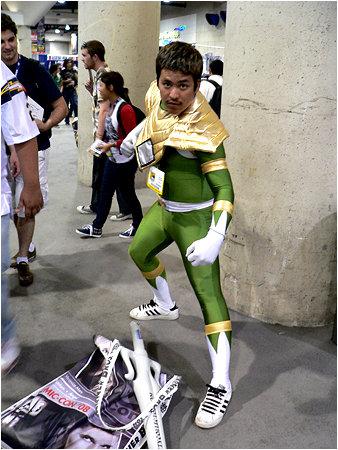 I wish this guy hadn't put down his inflatable He-Man power sword. It would've made the picture even better.
There are still many more
2008 San Diego Comic-Con photos to see!
Click here to continue onward to page 5!