by: -RoG-
...CONTINUED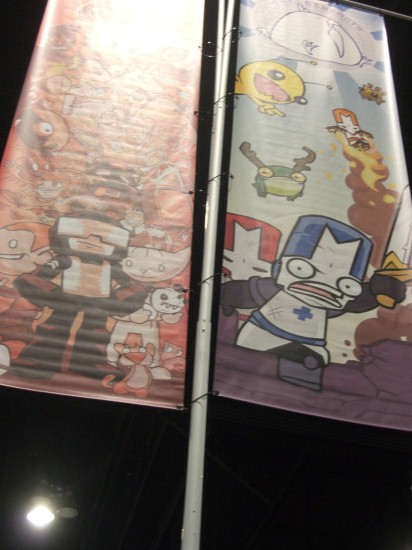 Gotta love those banners.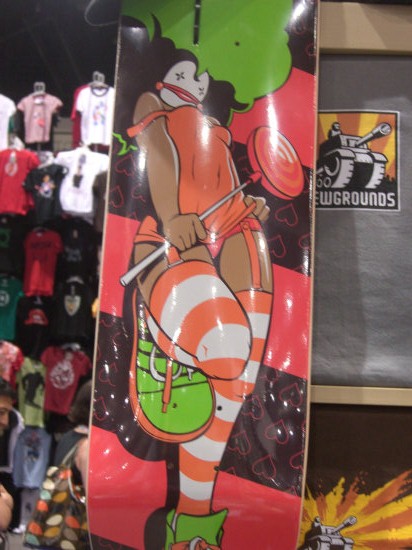 Tricky the clown was even at the booth in person!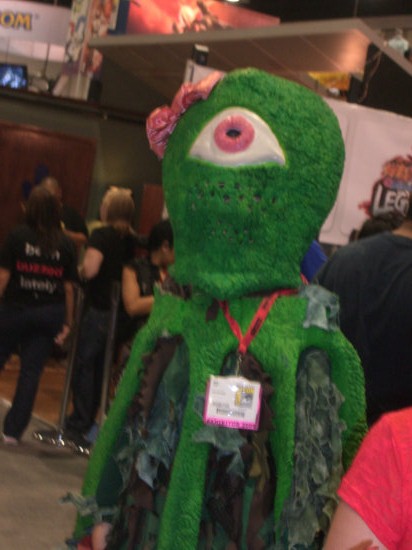 How come grandma never sewed anything this cool?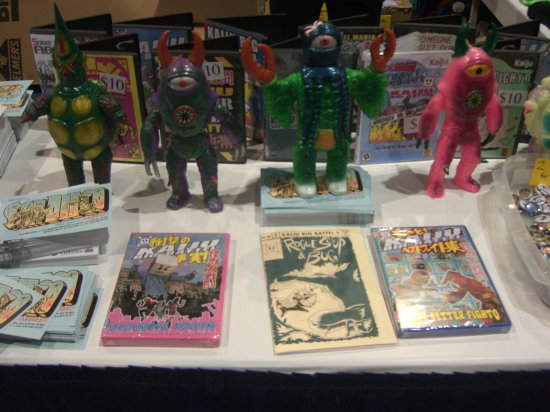 Wrestling and monsters? Yes please.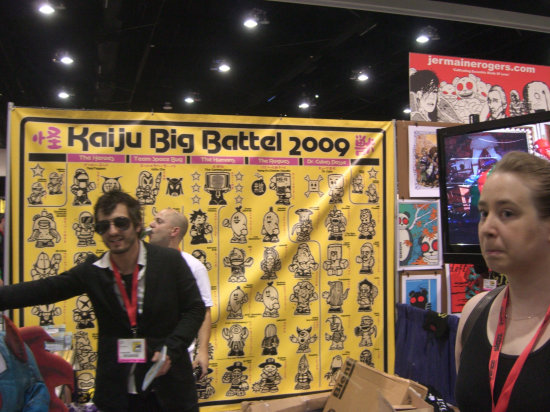 Kaiju Big Battel!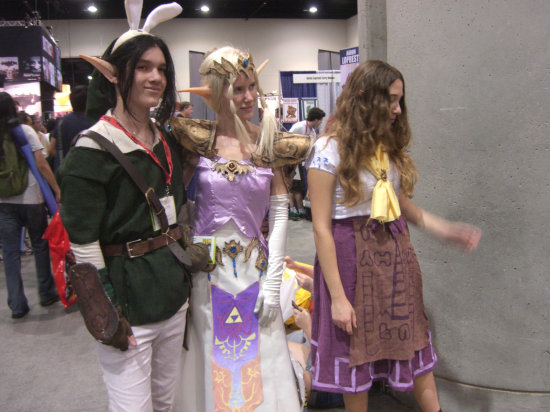 Looks like an Elf / Bunny hybrid. Scary.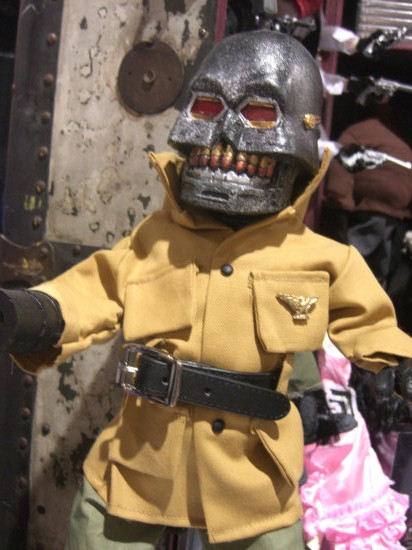 A Torch replica from the Puppet Master films!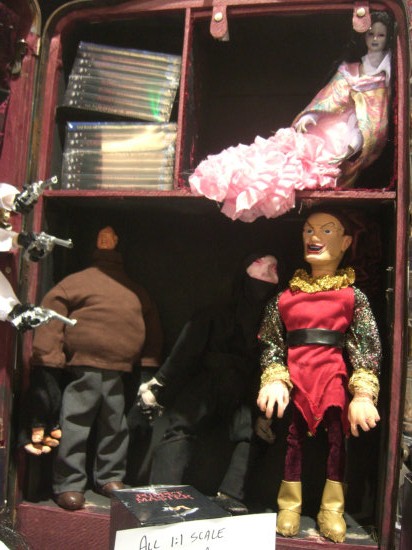 More Puppet Master replicas!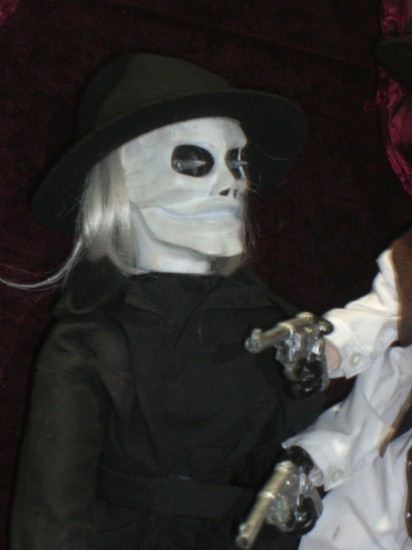 Blade will always be the creepiest one.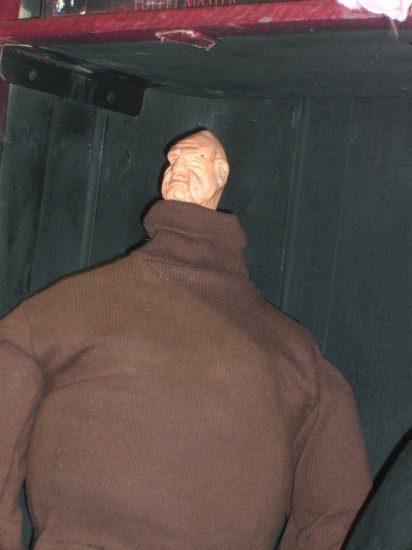 Pinhead is all muscle.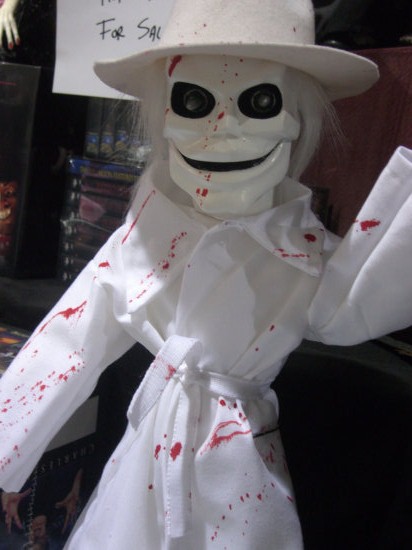 I looooove the look of this new all white blood-splattered Blade!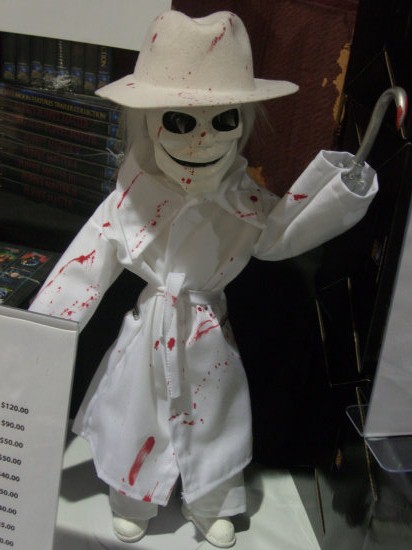 Too bad he was $200.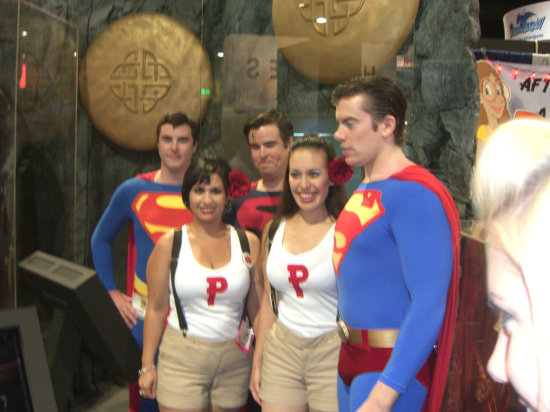 I know what the scarlet letter "A" stands for, but I'm not too familiar with "P".
Oh Superman, what trouble have you gotten yourself into now?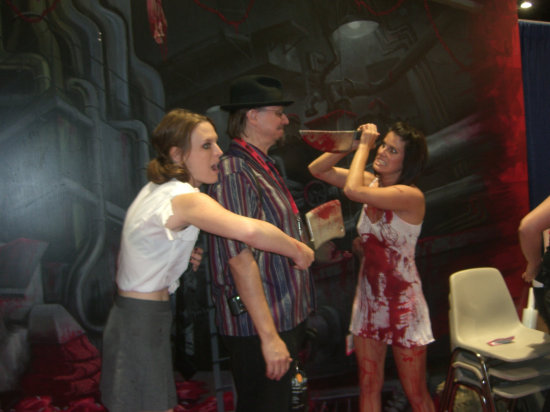 Some booths treat their guests quite violently.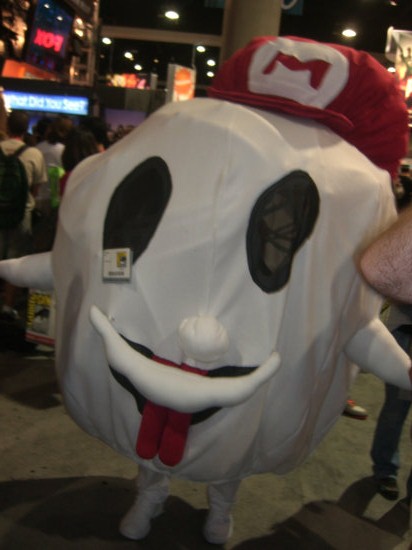 BOOO!!!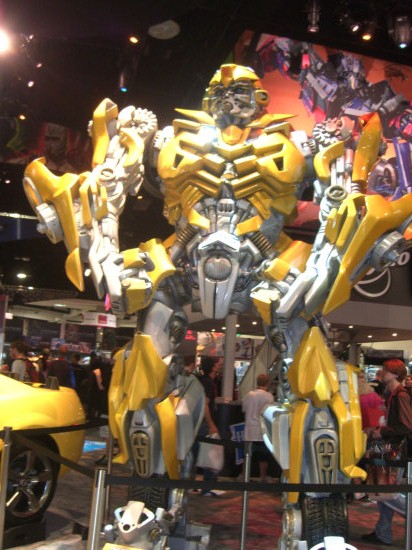 Bumblebee showing off his pecs... as usual.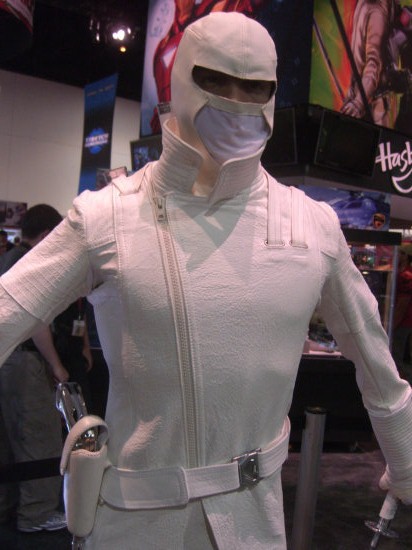 Why is a badass ninja like Storm Shadow packing heat?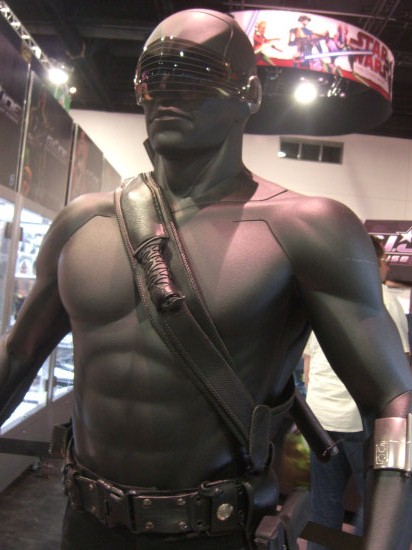 Snake Eyes looks pretty dead on accurate, which is more than can be said for his other pals in the new G.I. Joe movie.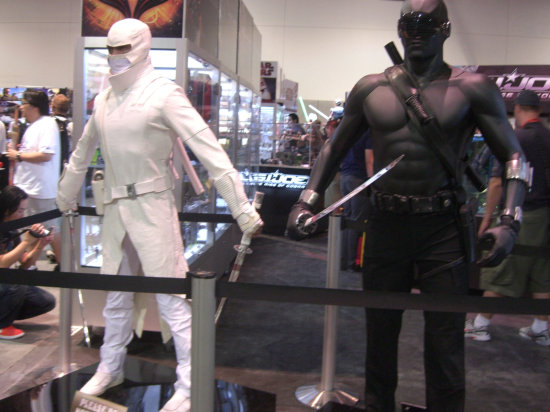 Come on guys... it's time for you two to kiss and make up.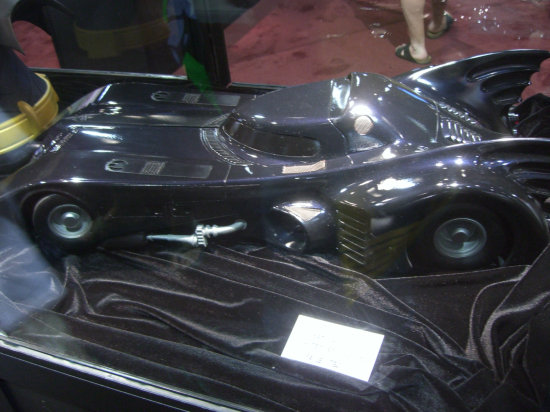 A replica of the Tim Burton Batmobile. Always a classic.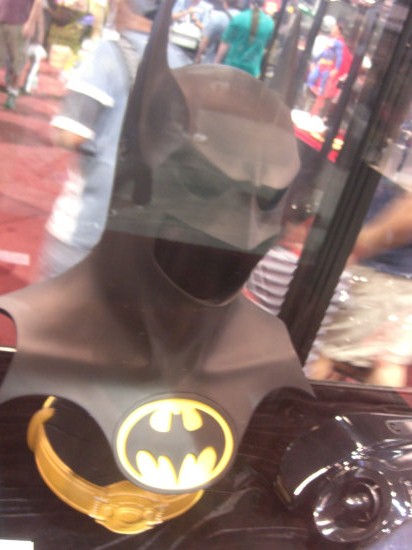 More Batstuff.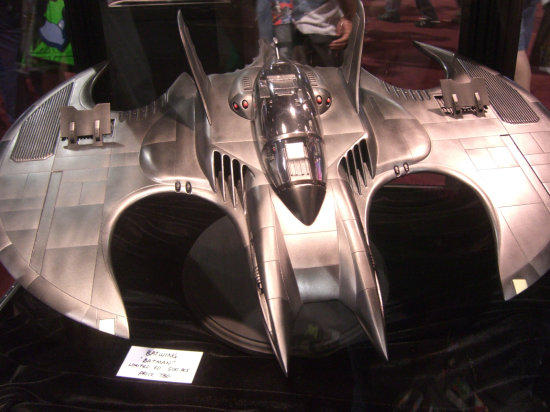 I always loved the Batwing and wished they had used it more in the old movies.
There are still many more
2009 San Diego Comic-Con photos to see!
Click here to continue onward to page 5!