by: -RoG-
...CONTINUED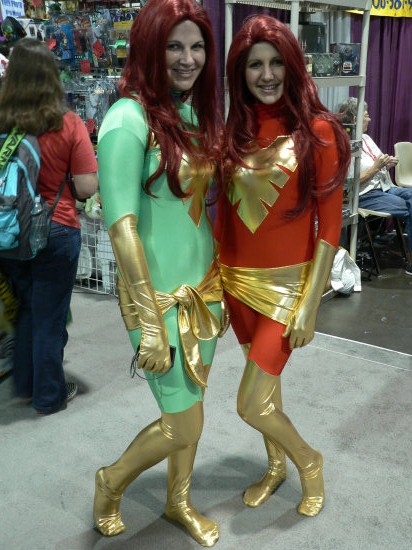 I think they stole those wigs from Miss Diagnosis.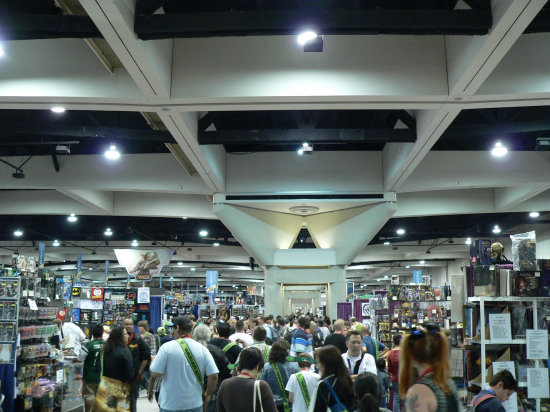 Far worse than any traffic jam in LA.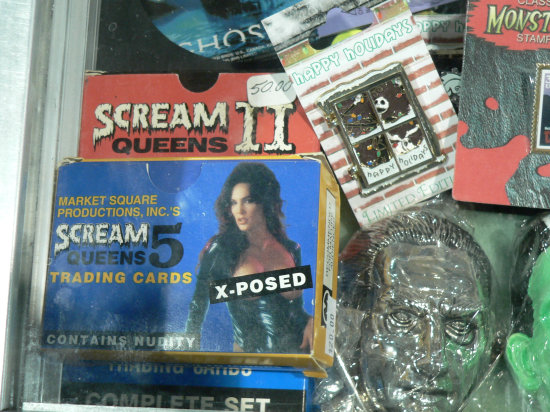 Wait... you mean Scream Queens aren't actually remembered for their ability to scream loudly?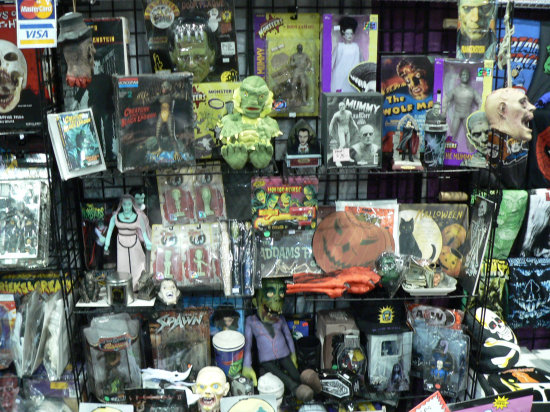 Halloween and monster toys gallore. My kind o' booth!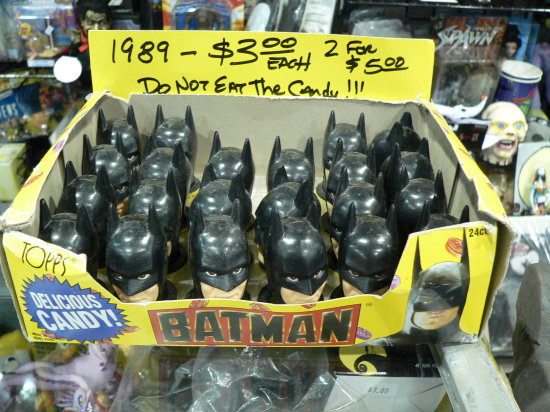 Awww, come on! Expired or not, who wouldn't want to eat Batman's brains!?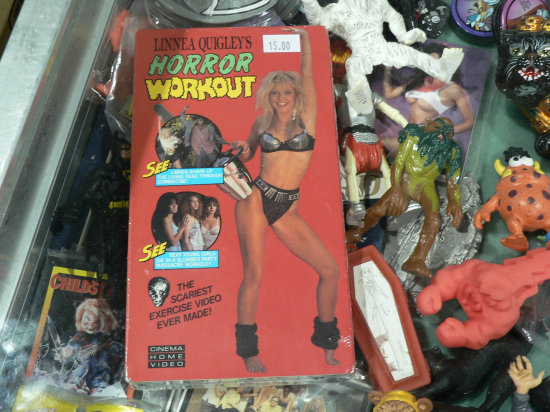 Best workout video ever.
(I'm not kidding. I own this thing and I'll probably review it sometime)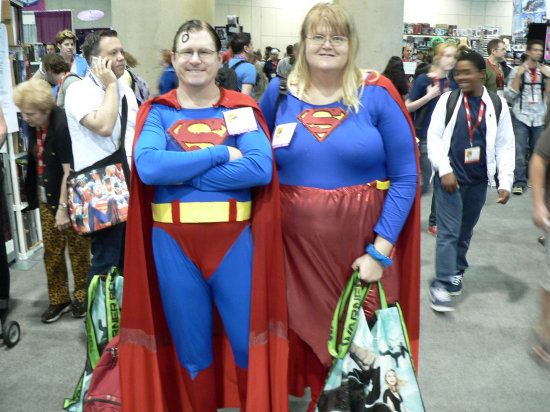 Superman and Supergirl: The Retirement Years.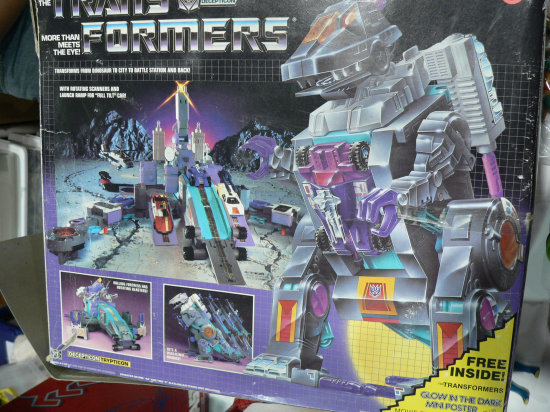 If I only had the room and the spare cash for this guy.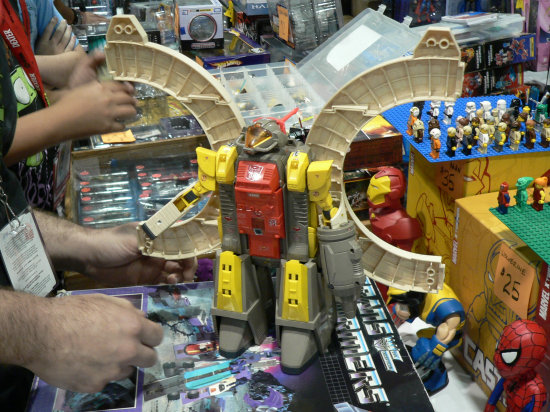 Soooo tempting...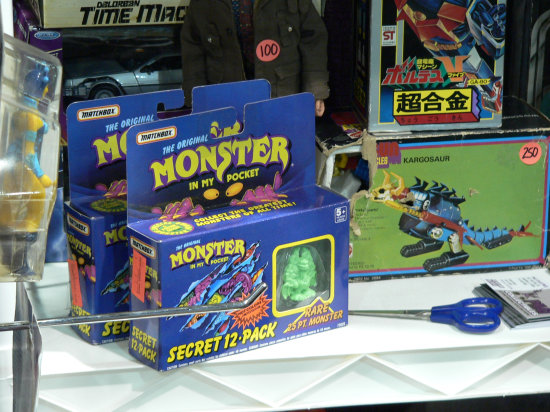 Monster In My Pocket? That's what she said.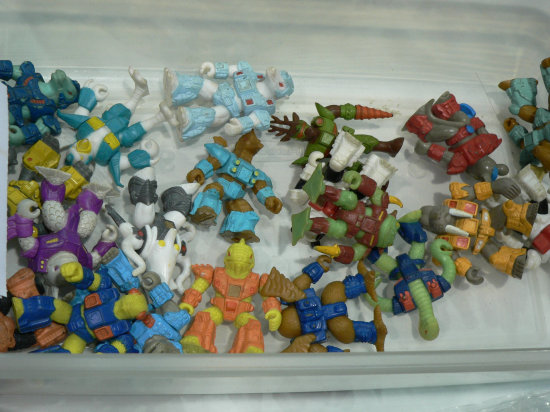 Nothing worse than seeing a collection of Battle Beasts with all their stickers rubbed off.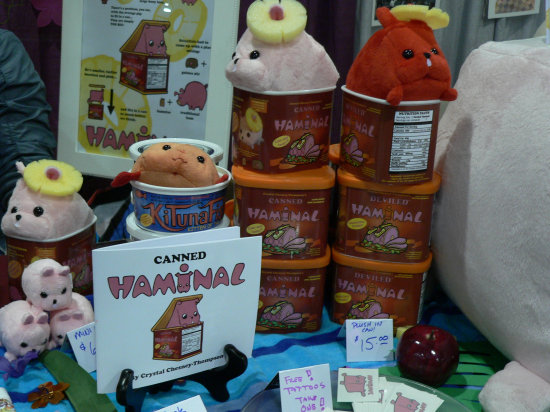 Canned ham and plush toy animals... together at last!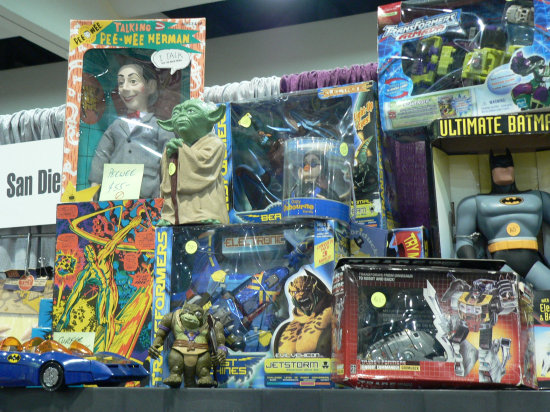 I'll take one of each. Actually, put me down for two of the Pee-wee Herman dolls.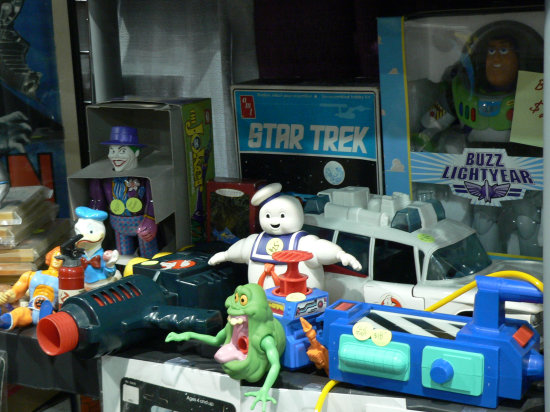 Always loved The Real Ghostbusters classic toyline. Sadly, there was no slime to be found, only Slimer.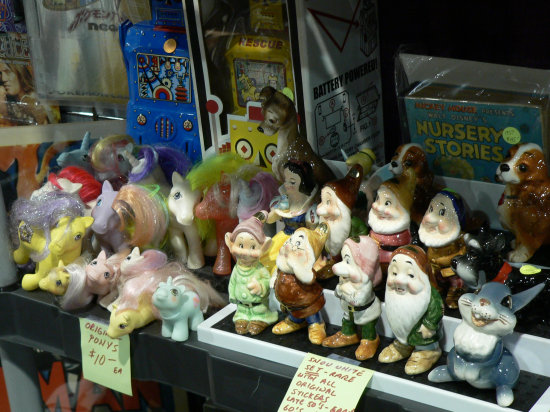 I can't say for sure, but I think Snow White and the Seven Dwarves did something bad to the My Little Pony toys.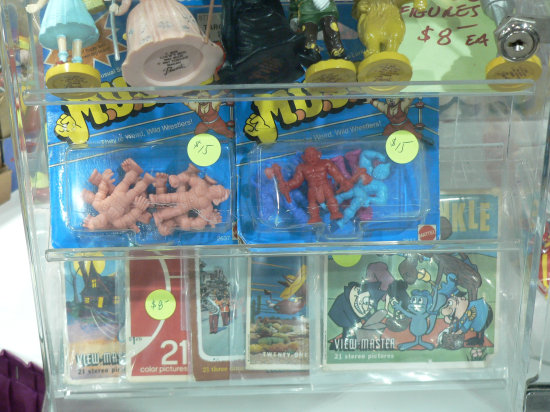 Overpriced, but always good to see M.U.S.C.L.E. toys in their original packaging.
Also noteworthy are the old View-Master disks down below.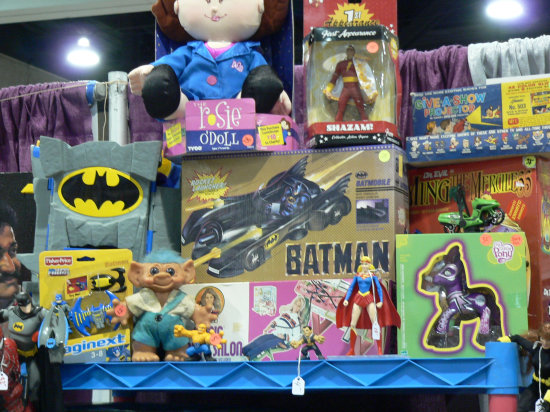 I never knew they made a Rosie O'Doll... and I kinda wish I still didn't know that.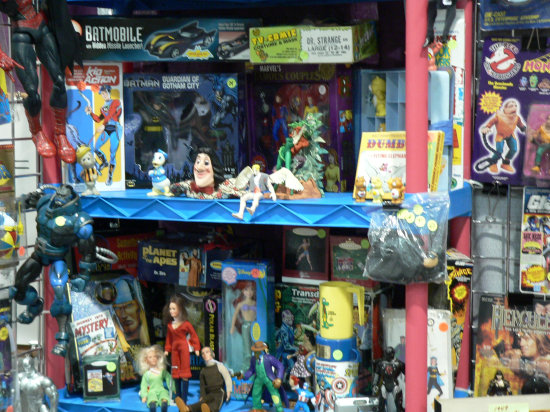 More toys from yesteryear, along with a Captain America thermos. He'll fight for your liberty to enjoy a hot lunch!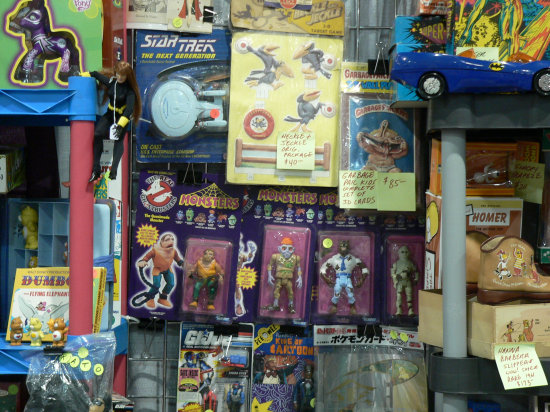 Ghostbusters, Garbage Pail Kids, Batman, Star Trek, G.I. Joe, and Pee-wee's Playhouse figures... this booth had it all.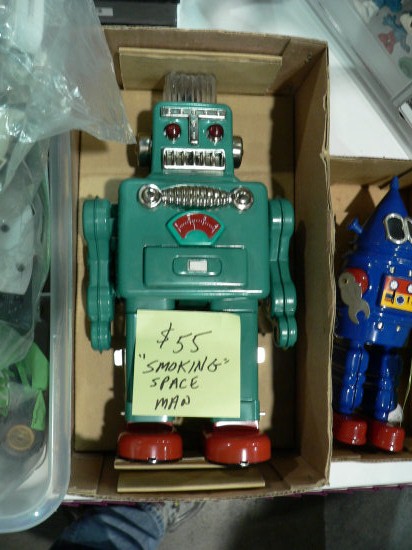 What's up, Destructoid?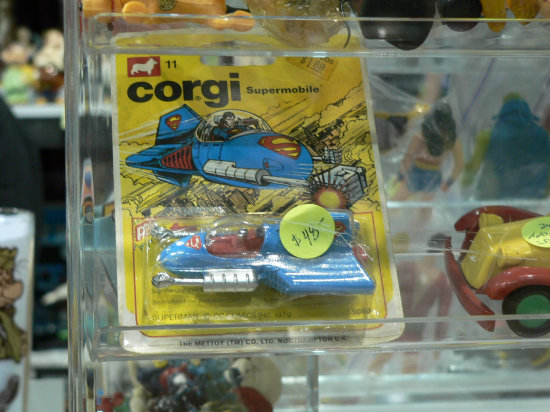 The Supermobile: For when Superman is too fucking lazy to use his super powers to get around.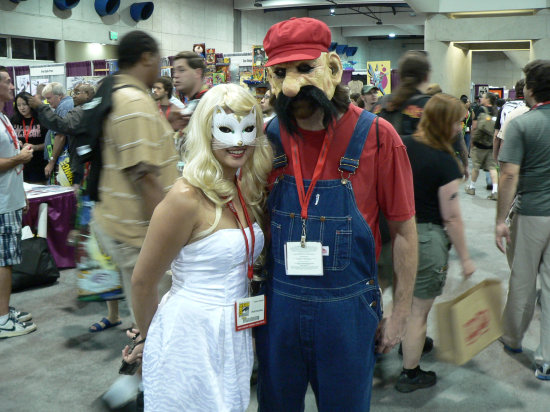 Super Mario and his princess are looking real creepy these days. Yep... real creepy.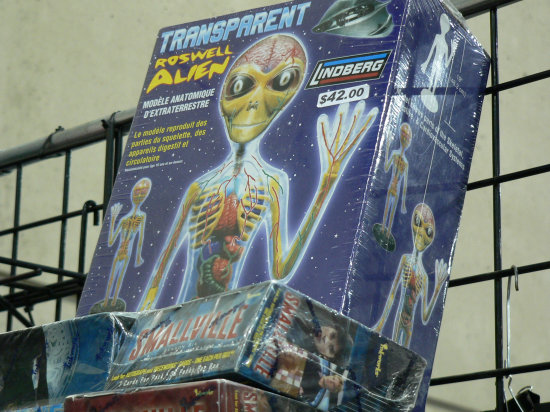 Transparent Roswell Alien is very happy to see you.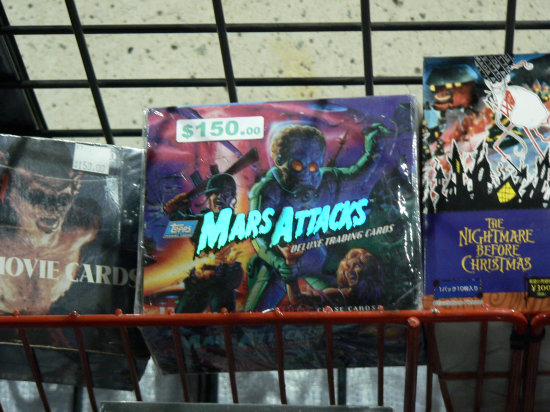 The Mars Attacks aliens, however, are very happy to kill you.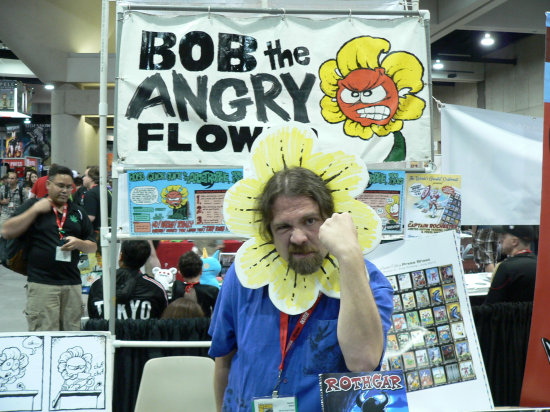 Oh Bob, will you ever find peace?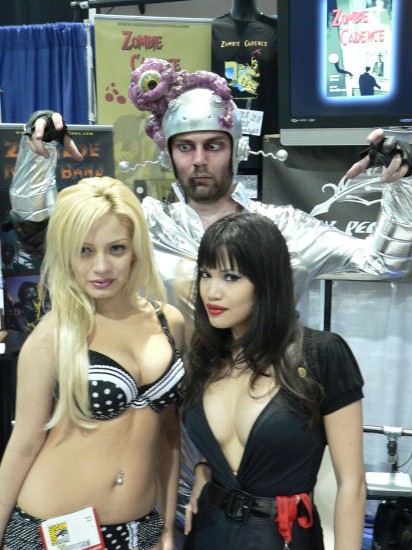 Oh noes! The alien controlling his brain is gonna make him remove what little clothing these two booth babes are wearing!
There are still many more
2010 San Diego Comic-Con photos to see!
Click here to continue onward to page 3!