by: -RoG-
...CONTINUED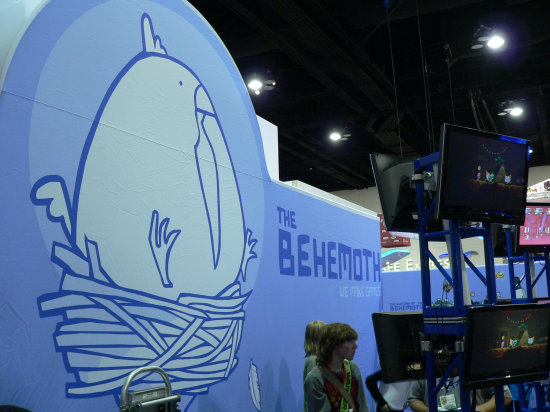 The Behemoth booth continues to grow each year, as it should. Also, Battle Block Theater RULES.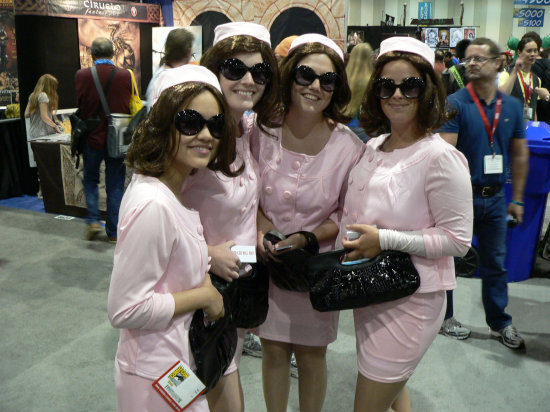 Did you know Jackie multiplies when you pour water on her? Whatever you do, don't feed her after midnight.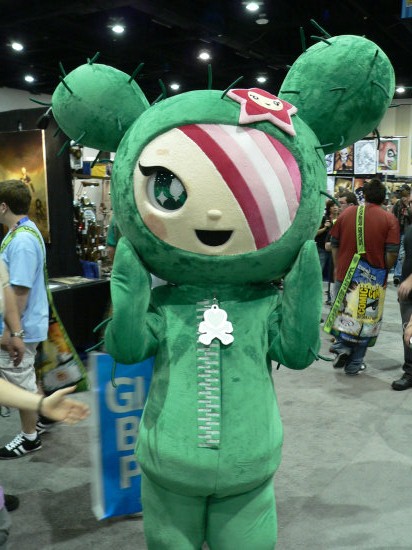 I'm guessing it lost the other eye in Nam.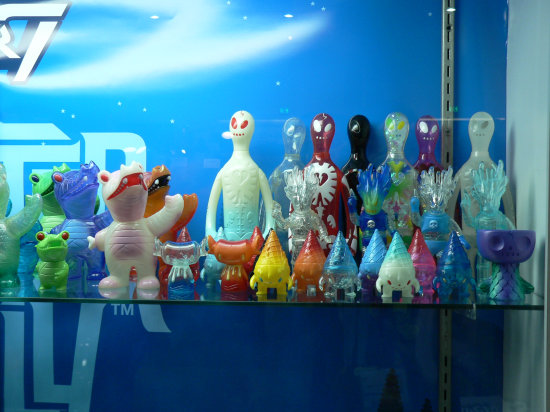 They're so happy!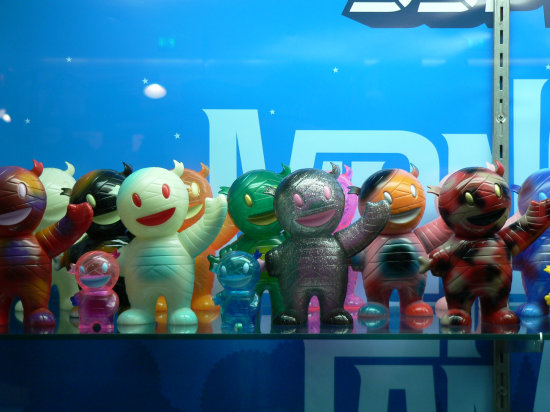 So goddamn happy!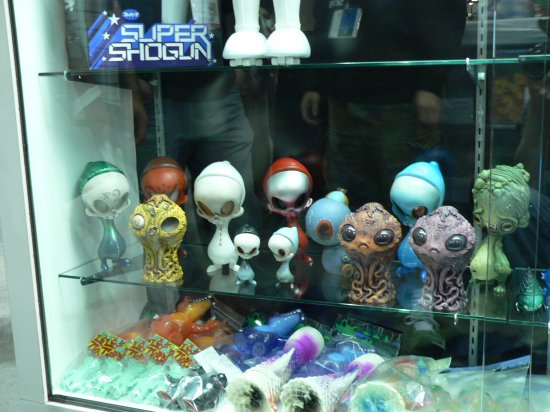 But they're not. :(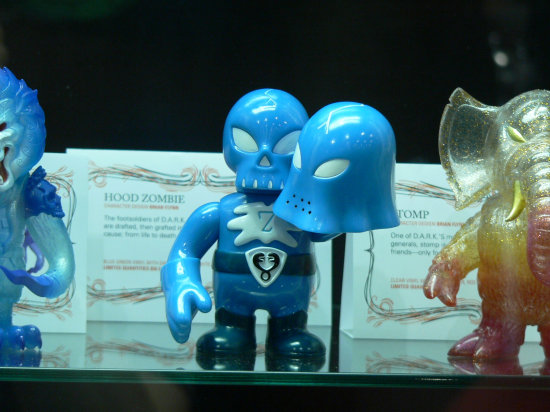 Unfortunately, this Hood Zombie wasn't for sale. Maybe next year.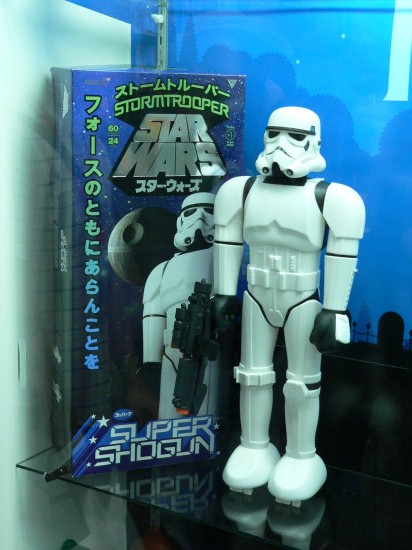 Star Wars would've been so much better if all Storm Troopers had roller skates built into their feet. I smell a remake!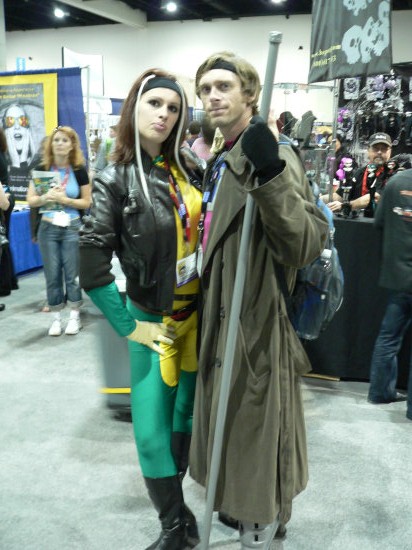 What up, X-Men?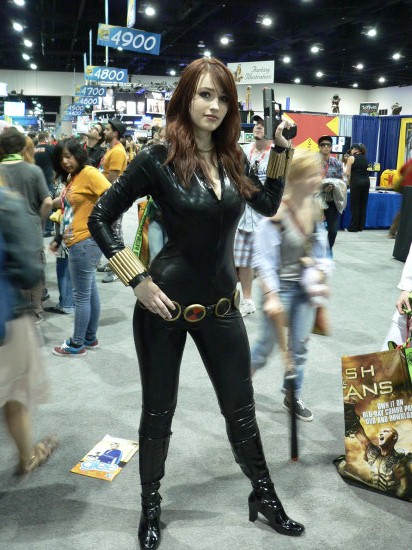 The gun was to repel anybody who hadn't showered. There are always plenty of 'em, believe me.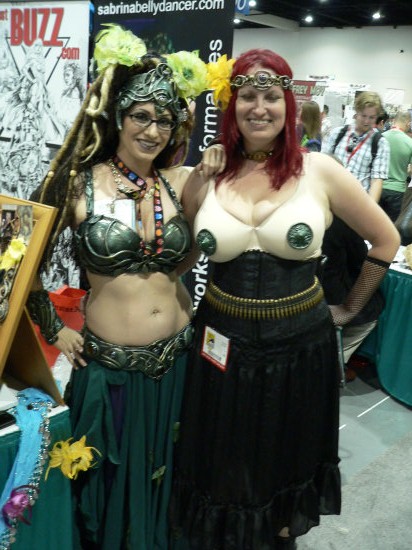 I don't know what tribe they were a part of, but I had a feeling if I
stuck around, I'd find myself roasting over an open flame.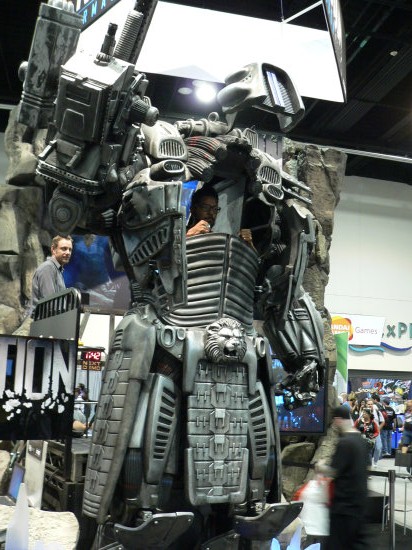 Same giant Red Faction suit that I saw at the E3 Expo. Good to see they're getting some mileage out of that thing.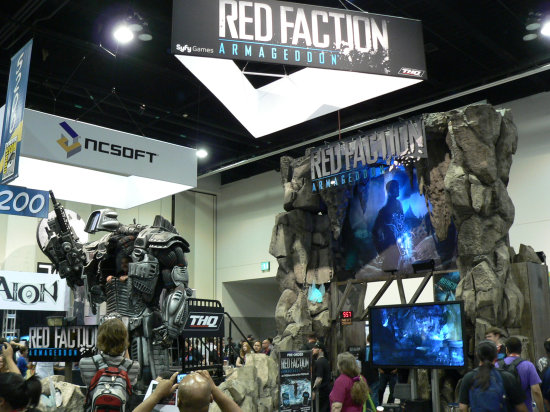 Another shot of the full Red Faction booth.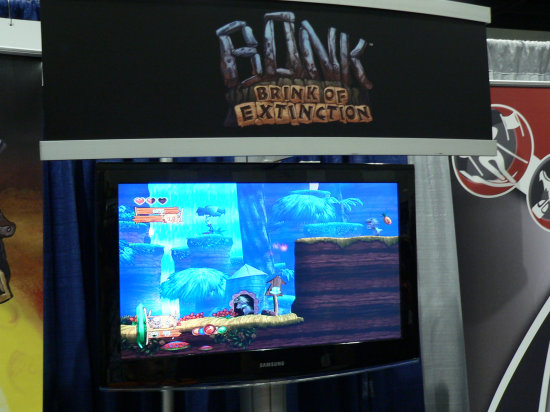 Great to see a new Bonk game since he was one of the best things about the TurboGrafx-16,
but I really wasn't crazy about the new 3D look at all. Here's hoping the final build will look better.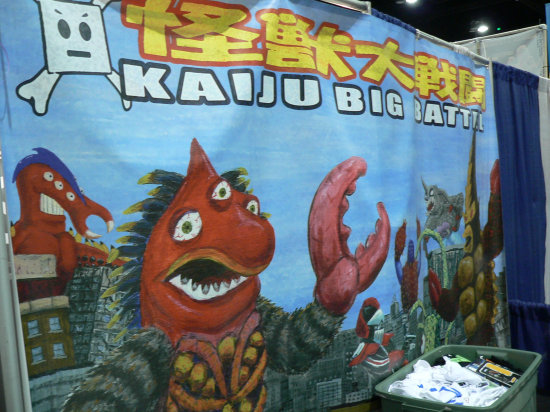 Kaiju Big Battel!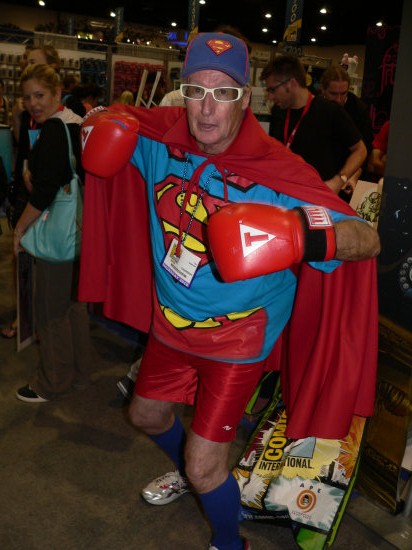 Without a doubt, the best costume of Comic-Con!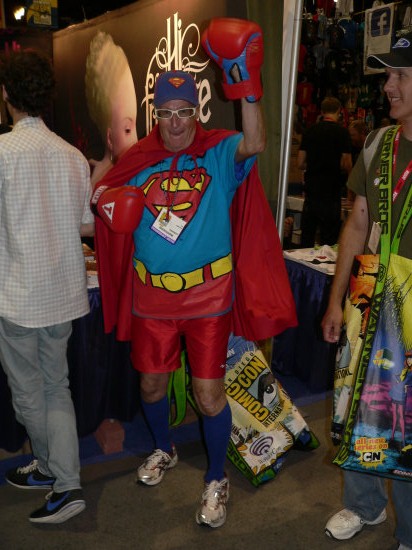 Seriously, old man Superman should become the official mascot of Comic-Con.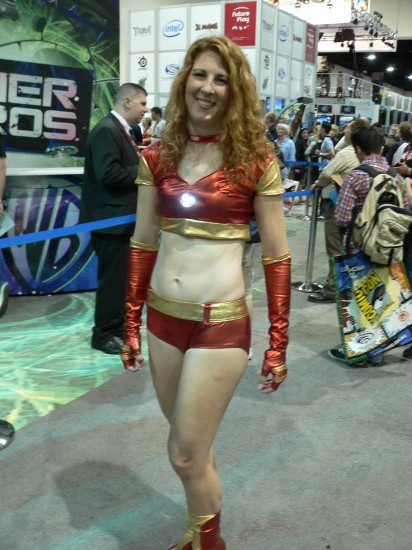 Another well-lit Iron Man costume.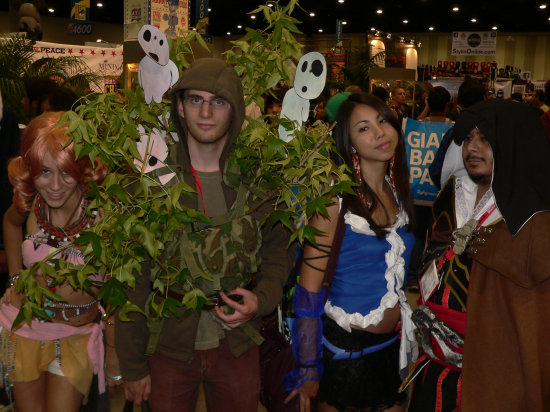 Mom's gonna be so pissed when she sees what you did with her favorite house plant.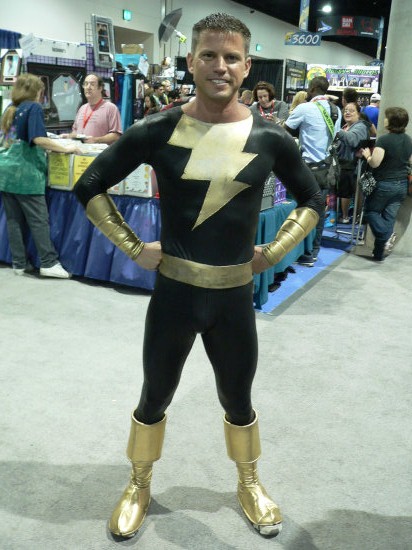 Strike a pose!

I'm sure this Captain America has abs like that too.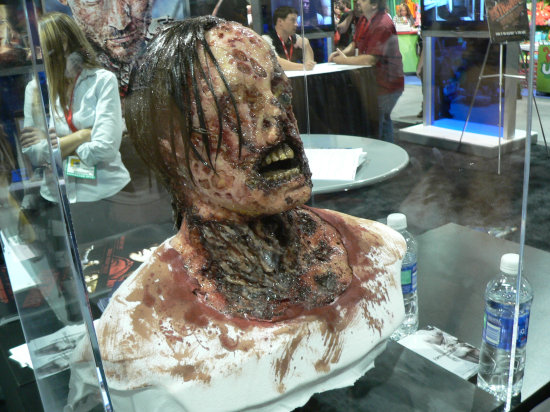 You can't expect to look too hot when you live off of Comic-Con nachos and burgers for five days in a row.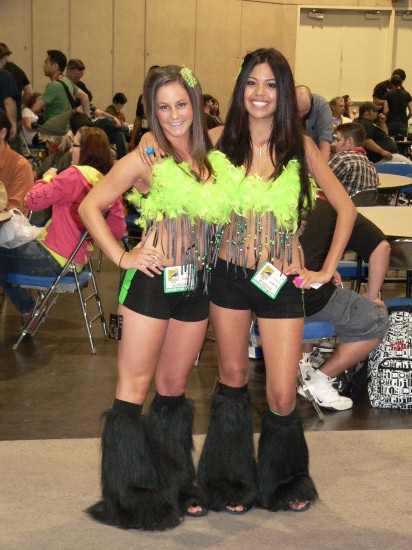 I'm pretty sure they have dead wooly mammoths wrapped around each of their feet.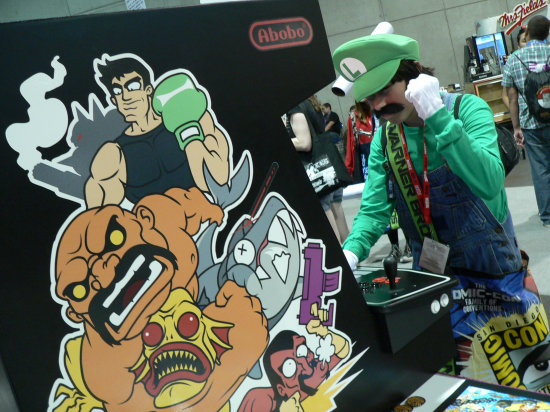 Luigi is a pissed because a he couldn't a beat a the Abobo game a demo!
There are still many more
2010 San Diego Comic-Con photos to see!
Click here to continue onward to page 5!