---
That does it. Time to take the Mayor down a peg. As he sucks in a breath to let loose a stinging rebuke, you snatch the monocle from his wealthy geriatric face. He stares dumbfounded at you. This must be the first time anyone's tried to take that dumb monocle from him, you smirk. After you give your incredible impression of the Mayor, he'll be sure to never let anyone get a hold of his monocle ever again!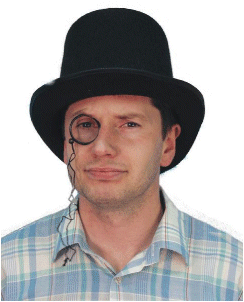 "Oh, look at me! I'm Mayor Fancypants! La dee da! I strut around like I'm Mr. Boardwalk/Park Place, but in reality, I'm pure Baltic Avenue! I'm so rich that when I pass go, I collect $400, and that doesn't even make sense, but it doesn't have to make sense because I just landed on free parking! Harrumph!"

Until now, the Mayor's face had been slowly turning red in light of your embarrassing impression. However, he has now turned almost completely white. Apparently, you can't get a "harrumph" out of this guy. "You witless mountebank! That word is the killswitch!" You have no idea what he's talking about, and so you mimic his terrified expression and laugh. It's not until you hear a hollow voice from the monocle itself saying, "self destruct activated" that the gravity of your situation dawns on you. You try to brush the monocle off your face, but only succeed in getting both your head AND your hand blown up.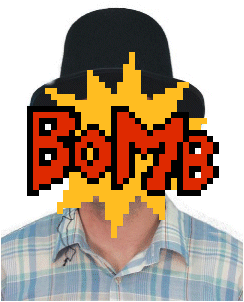 TIME TO START OVER, OLD SPORT!!!
---
help support I-Mockery by supporting our sponsors: