...CONTINUED
Just like last year, I wanted to make sure I captured all the sights of the E3 Expo since Dr. Boogie would be covering a nice variety of game highlights of his own. While this year had a severe lack of live luchador wrestling matches, they made up for it with an amazing classic gaming museam. Anyway, I'll talk more about all that along with the games I played in a bit, but you're here because you wanna check out a ton o' pics from the event, right? Right. Let's hop to it then, shall we?
The following is a collection of photos of what I saw at E3 this year, and while most of you probably didn't attend the event, I hope these pics help you get an idea of exactly what it was like.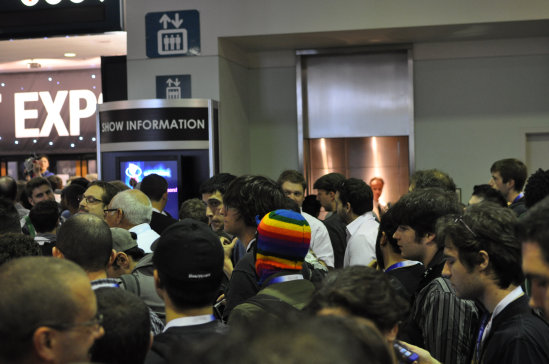 Even knitted rainbow mask wearing luchador wrestlers were anxious to get into E3 this year.

The clock strikes noon on day 1 of E3 and people flooded towards the entry doors.
I'm pretty sure I stepped on a few throats as I made my way inside. Survival of the fittest, right?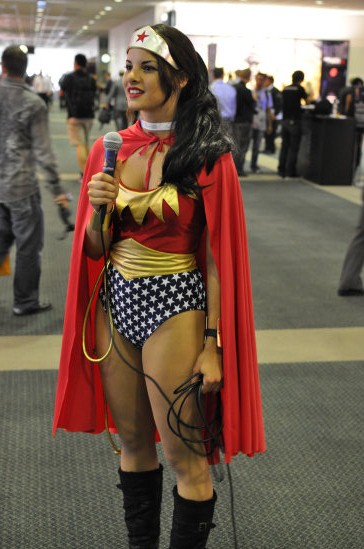 With her new NBC show canceled before it even began, Wonder Woman was relegated to reporting news at E3.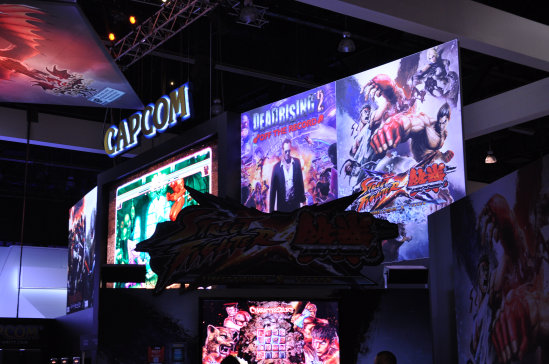 Upon entering the expo, Capcom's booth was the first thing we saw as usual.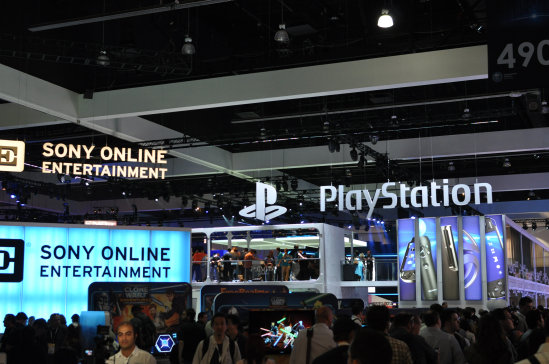 Sony's slick area was over on the left.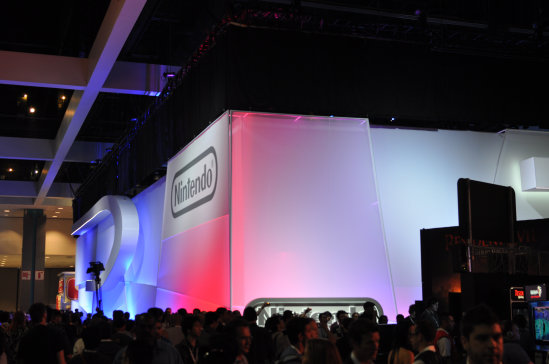 Nintendo's swarmed area was over on the right.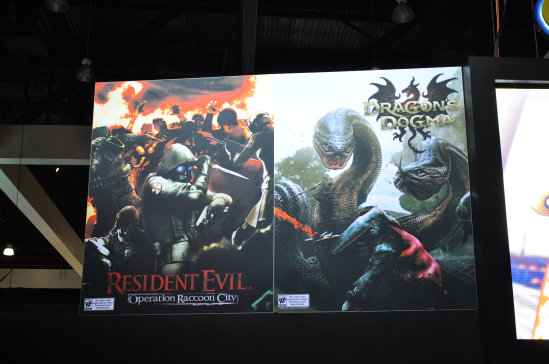 Some large promo signs for Resident Evil: Operation Raccoon City and Dragon's Dogma.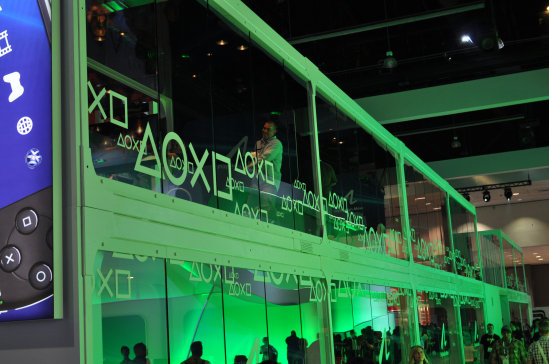 You can always peer through Sony's windows to see people dancing (badly) with their Move controllers.

Walk under the archway into Raiderz territory.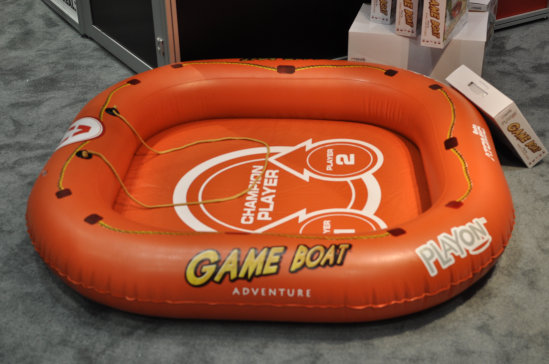 Game Boat. Perhaps the most ridiculous peripheral I have ever seen. And yes, you can use it as an actual boat.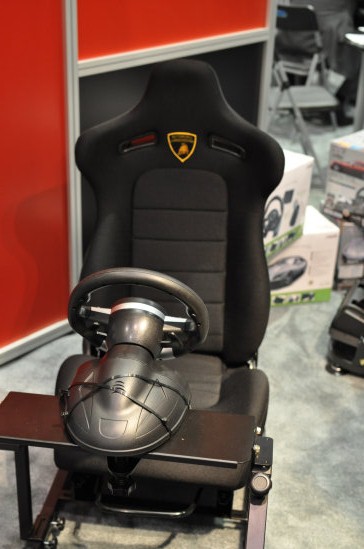 Can't afford a fancy sports car? No problem. Just buy a video game driving chair and call it a day.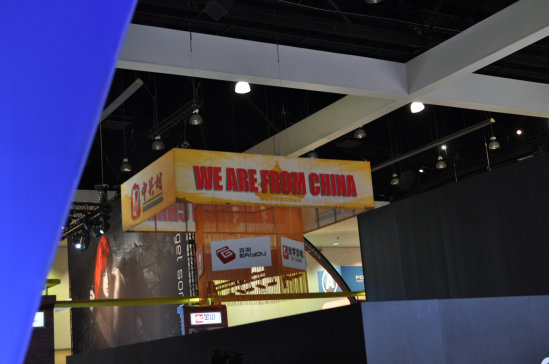 WE ARE FROM CHINA.
If only all booths at E3 were so bold and honest.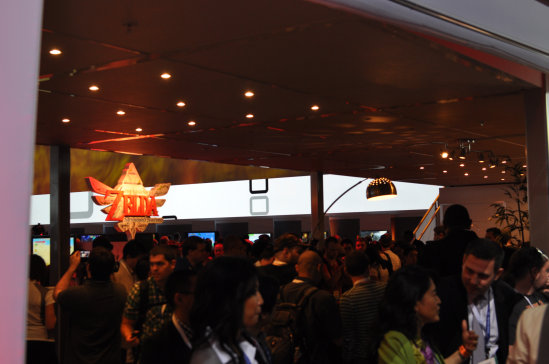 Making our way into Nintendo's area.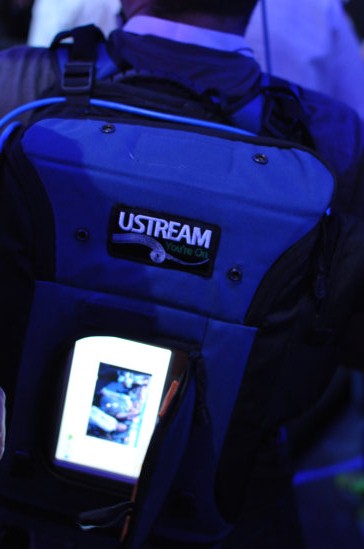 Do we really need TV screens built into backpacks? Apparently we do.

There was a 4-5+ hour wait just to try out the new Wii U.
And if you're wondering if we were amongst the people to wait in that ridiculous line, the answer is: ABSOLUTELY NOT.
I like Nintendo 'n all, but I'm not gonna spend half of my day just to try out a new piece of hardware when I could try a dozen other upcoming games in that time. We did talk with some people who tried it out and they all said it was surprisingly comfortable to hold and the screen was very nice. A few people mentioned that the buttons were a tad small though.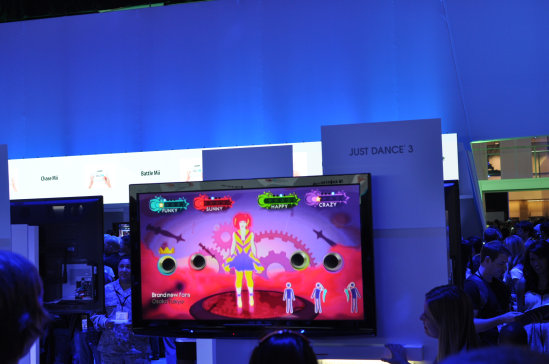 Some people were trying out a Gwen Stefani song on Just Dance 3.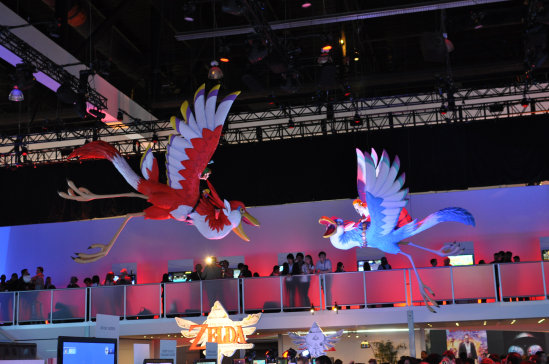 This Zelda stuff sure is for the birds... HAR HAR!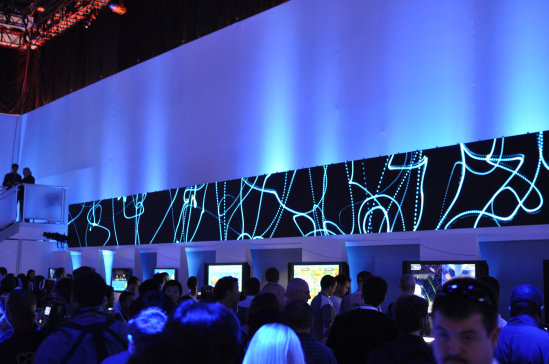 Nintendo's spares no expenses when it comes to making the lighting in their booth absolutely fantastic each year.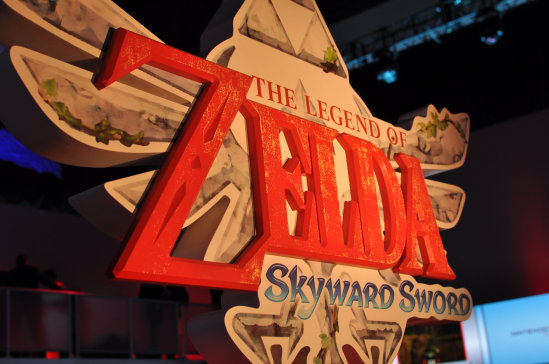 The Legend of Zelda: Skyward Sword. Yep, that sure is a sign promoting the game alright.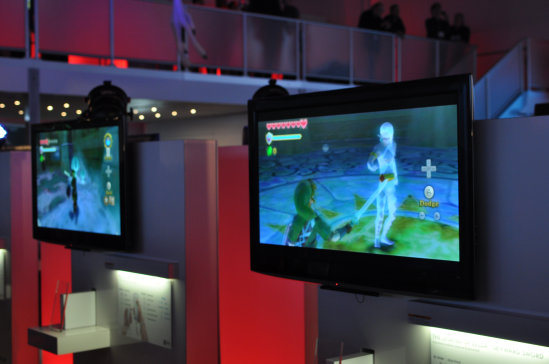 Hey Link, I don't think that's where you're supposed to sheath your sword.
There's still much more to see from
I-Mockery's coverage of E3 2011!
Click here to continue onward to page 3!