...CONTINUED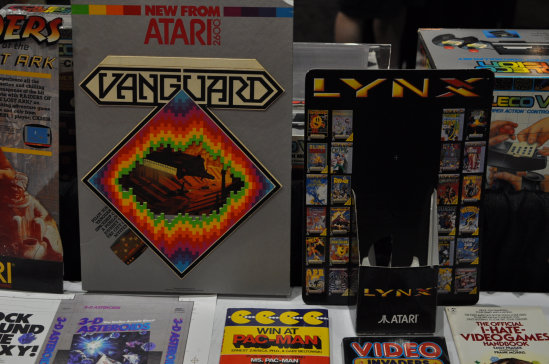 A classic video game display for the Atari 2600 game "Vanguard" and a brochure holder for the Atari Lynx system.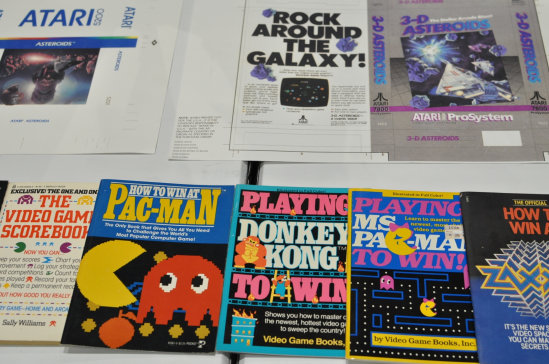 More books on how to win at games like Pac-Man and Donkey Kong, plus some original box art test prints.

Pitfall, Fireworld, and Star Raiders. Oh my.

I actually still have a bunch of these puffy stickers, but I gotta get my hands on those Zaxxon ones!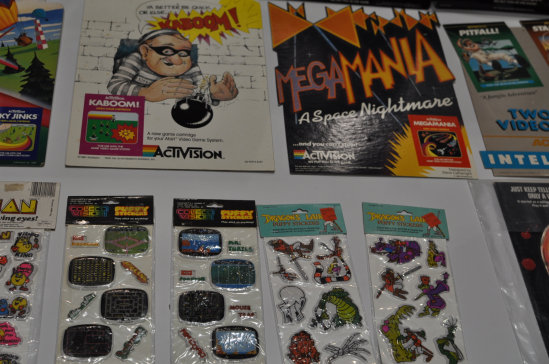 Take a screenshot from a ColecoVision game.
Slap it onto a puffy sticker.
Profit!

A TurboGrafx-16 advertisement for Splatterhouse! It's only a video game...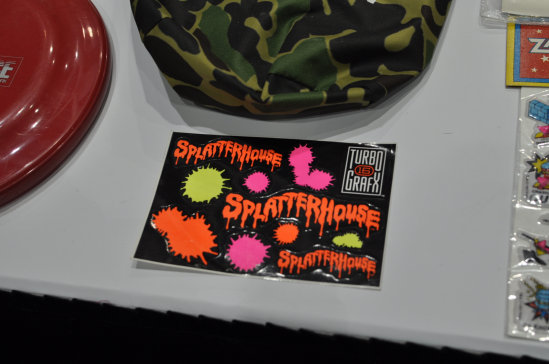 It's only a sticker set.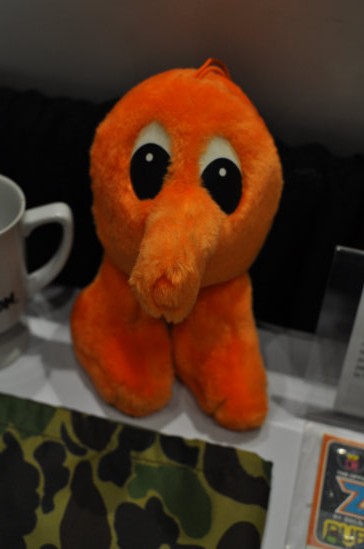 The adorable Q*bert plush doll with a nose that squeaks when you squeeze it.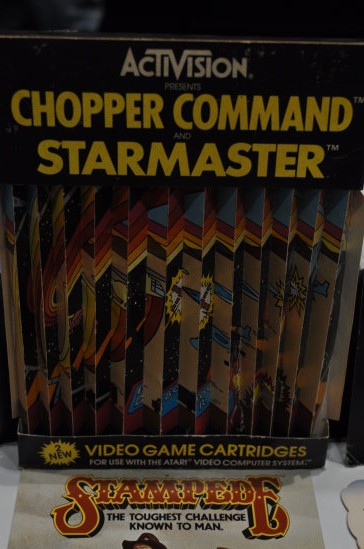 A fantastic dual-advertisement for Chopper Command and Starmaster.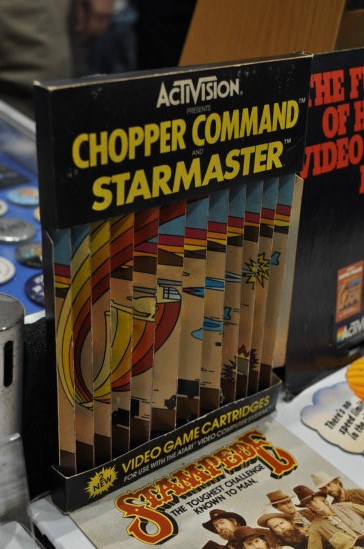 If viewed from the left, you see Chopper Command.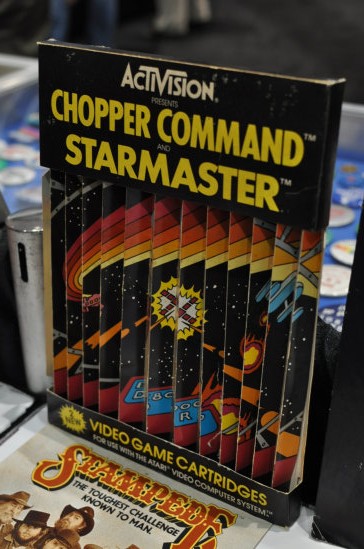 If viewed from the right, you see Starmaster.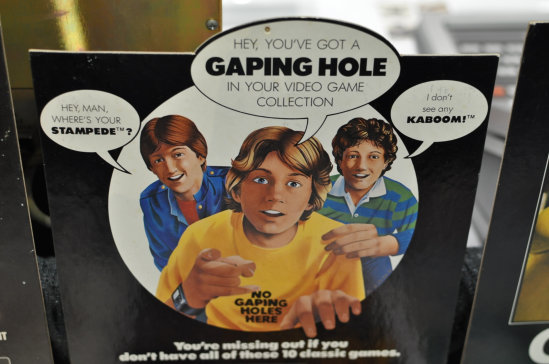 Oh I dunno, I think his pals behind him could find one gaping hole in particular if they searched hard enough.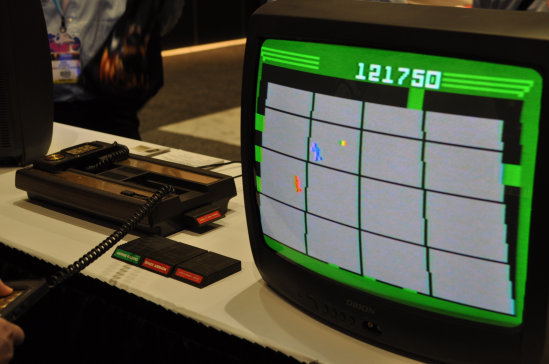 The Deadly Discs of Tron on the highly underrated Intellivision system.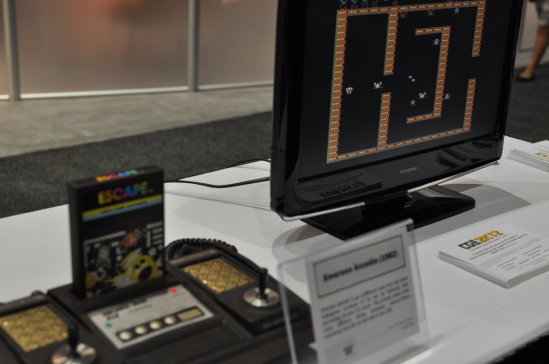 Escape on the Emerson Arcadia video game console!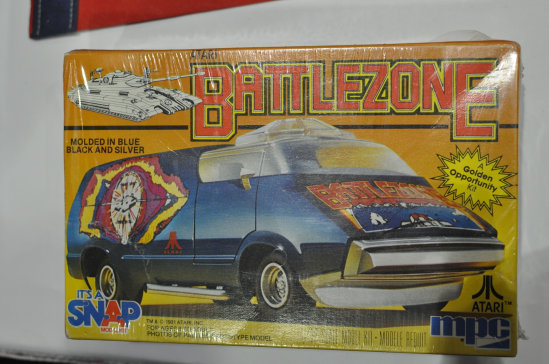 I would live in a van if it looked like the one in this Battlezone model kit.

Some more video game treasures including a Dragon's Lair lunchbox and a TurboGrafx-16 jacket.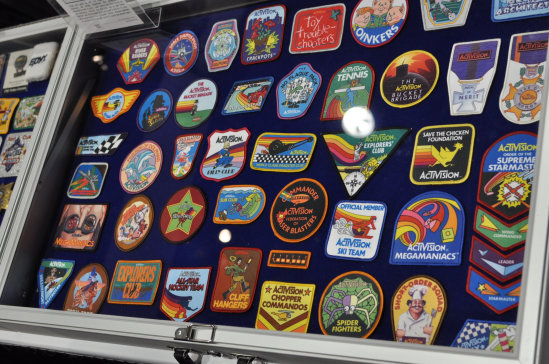 A large collection of Activision patches.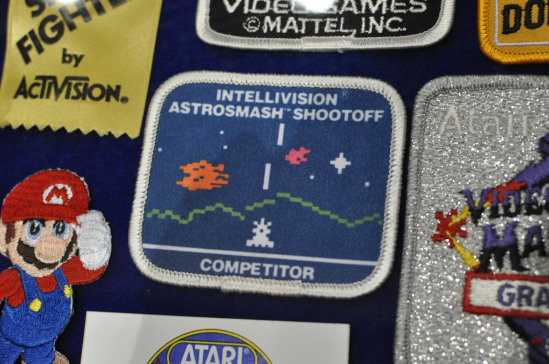 Astrosmash rules. I can't even begin to tell you how much time I spent playing that game.

Megamaniacs!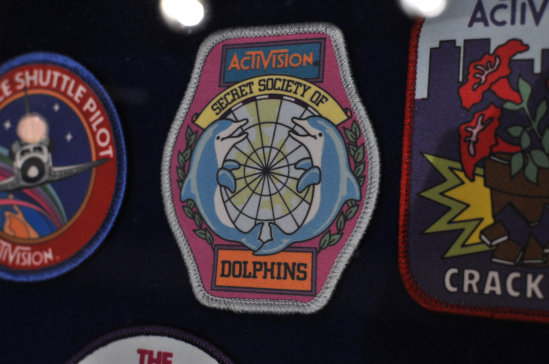 The Secret Society of Dolphins! My favorite Activision patch from when I was a kid. I actually held onto it all these years.
There's still much more to see from
I-Mockery's coverage of E3 2012!
Click here to continue onward to page 4!