...CONTINUED
As always, I wanted to make sure I captured many of the sights of E3 2014 since John would be covering a nice variety of game highlights on his own (when he wasn't dealing with the shame of numerous defeats that yours truly handed to him). I had a great time playing a variety of upcoming indie games, checking out the ever-growing Video Game History Museum, and running into some good chums from around the country. Also, if you enjoyed my yelling videos last year, you'll be glad to know that we shot another one for E3 2014 which you'll be treated to at the end of this article.
But before we get to the video footage, I have some my own batch o' photographs to share with you. The following is a collection of photos of what I saw at E3 this year, and if you didn't attend the event, I hope these pics help you get a sense of what it was like. Enjoy!

This is the first photo I snapped at E3, and I truly believe these chickens were trying to hypnotize me with their stares.

Making our way through the crowds.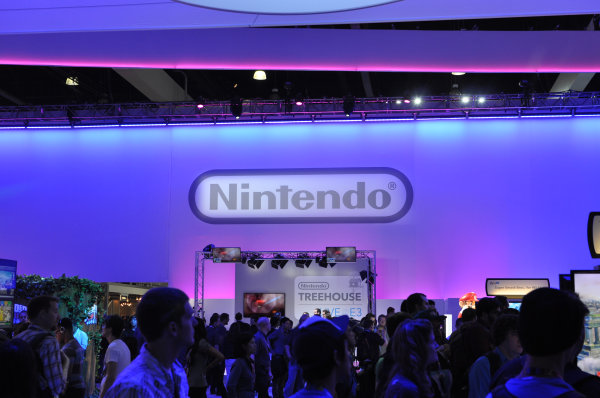 Into Nintendo's welcoming area we go.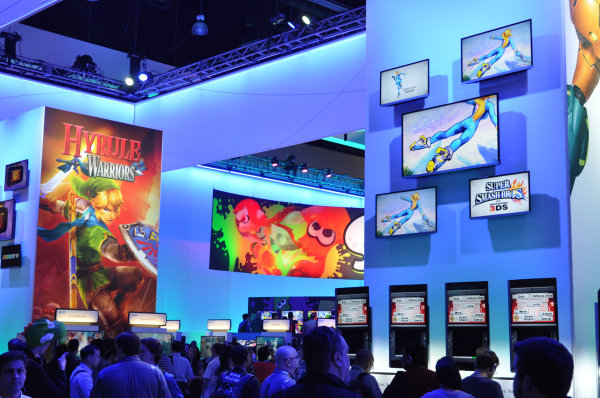 As always, Nintendo had a really nice setup at E3, complete with a large Hyrule Warriors promo to please Zelda fanatics.

The only way I can describe Splatoon on the Wii-U is that it appears to be like a 1st-person shooter meets Double Dare.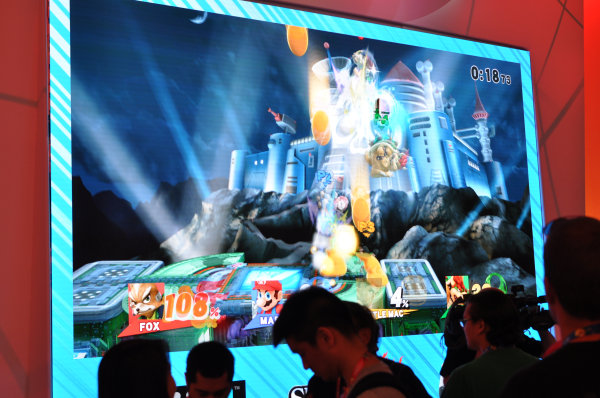 Of course, fans of the series were going bonkers over the new Super Smash Bros. Wii-U game,
and it certainly didn't hurt that they had it set up on this giant screen.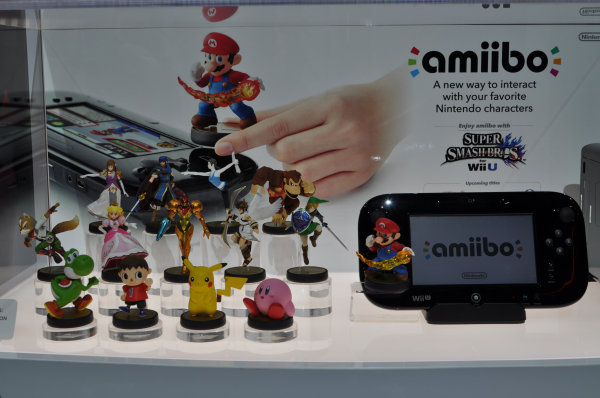 Amiibo; or as I like to call it - Nintendo's version of Skylanders.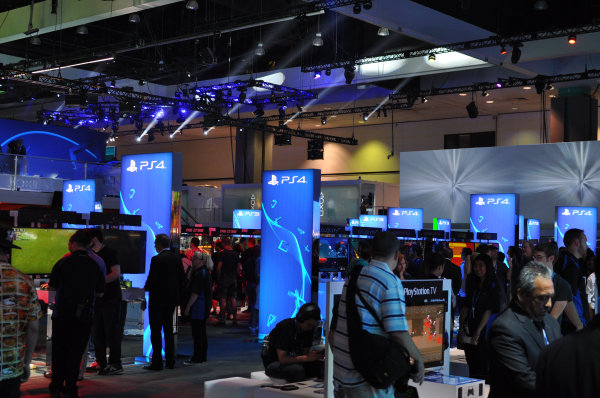 Sony's area was slick as ever, and they easily had the most games we were interested in playing. I really gotta hand it to Sony for continuing to show so much support for independent titles, and I'll get to some of my favorites in a bit.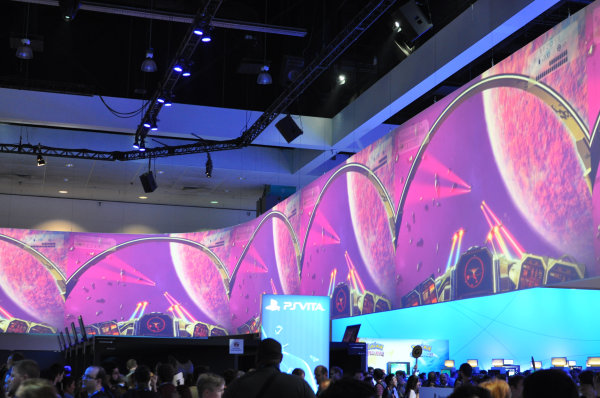 They had this bright wrap-around screen display as well.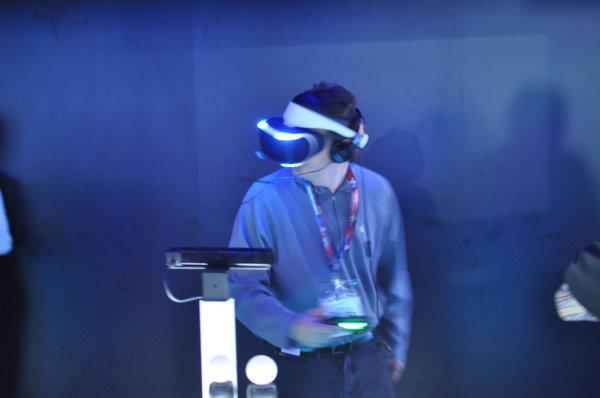 Some guy testing out the Project Morpheus headset.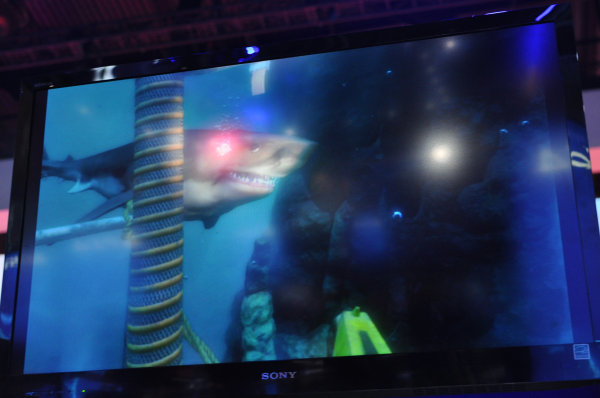 I didn't get to try it, but fending off an angry shark in virtual reality looked like a good time to me.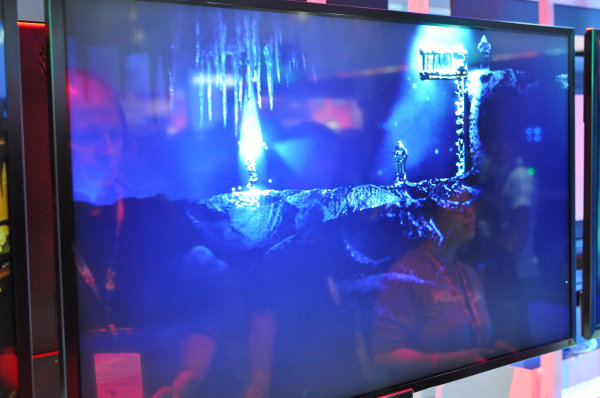 While I can't comment on the gameplay itself, the visuals for The Swapper were fantastic.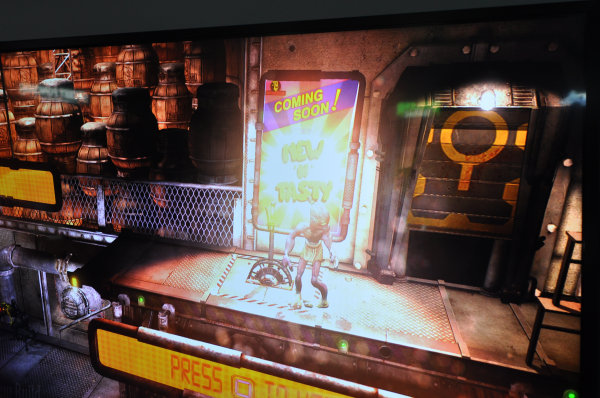 Oddworld: Abe's Oddysee – New 'n' Tasty!

So glad to see Abe back again, even if it's a remake, because the original PS games in this franchise were absolutely brilliant.

Grim Fandango is also making a comeback. Excellent!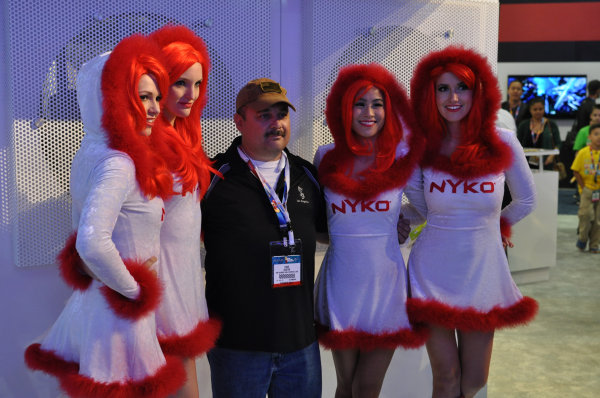 Thank goodness the Nyko girls were bundled up for that harsh L.A. June weather.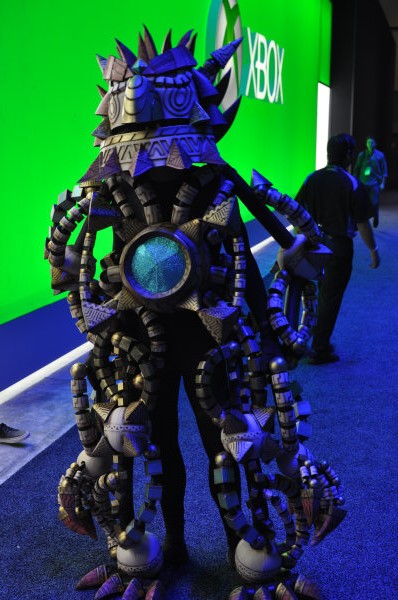 Microsoft had somebody cosplaying to promote their game Knack.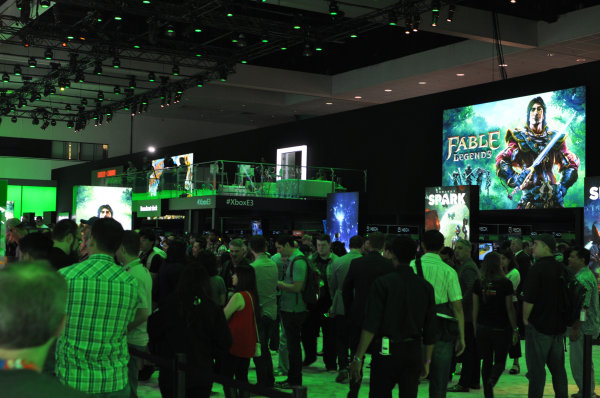 Inside Microsoft's area.

While there weren't a lot of games that interested me in their section, but Ori and the Blind Forest was gorgeous looking.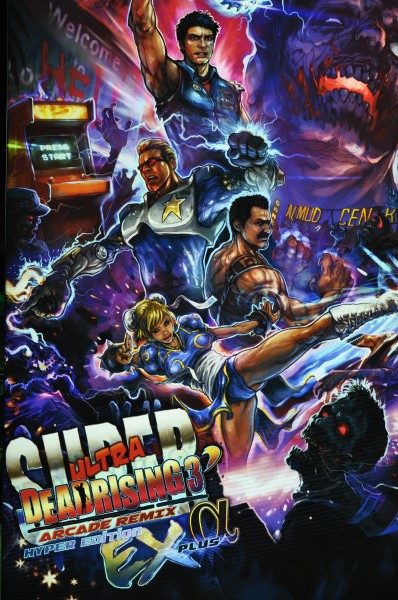 The latest version of Dead Rising has an intentionally lengthy & ridiculous title.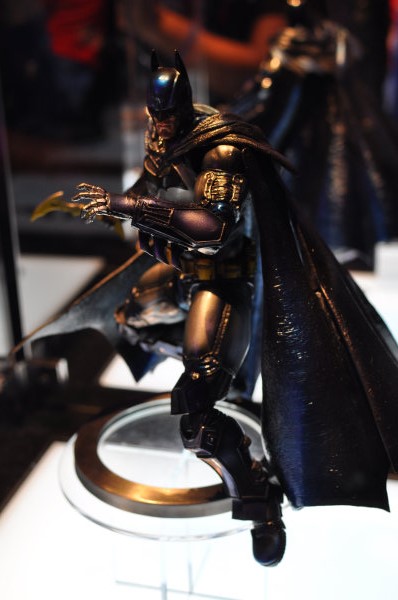 Batman strikes a pose.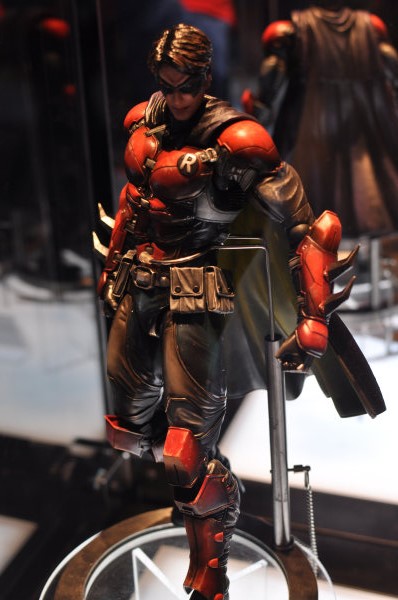 I'll never get used to seeing Robin in anything other than his classic 60s costume.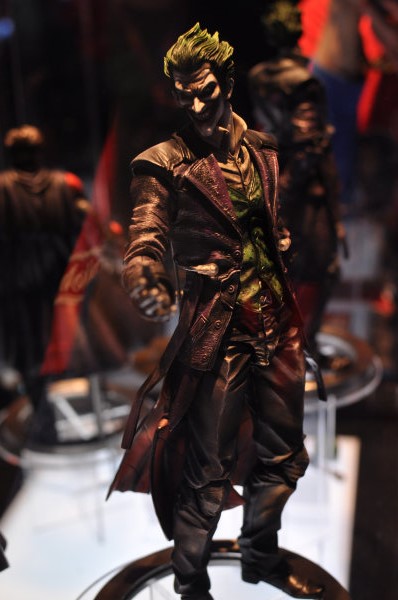 Joker was easily the best of the figures on display here.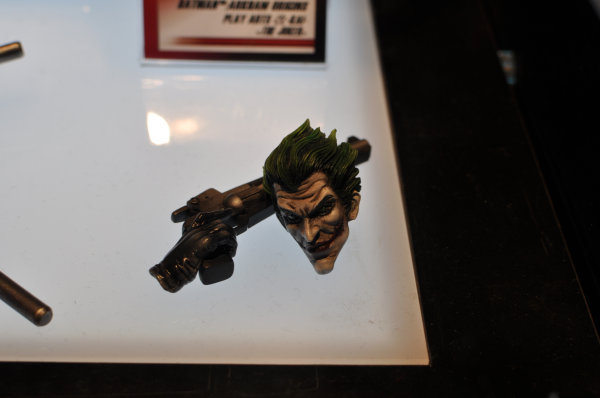 Looks like the joke was on him after all.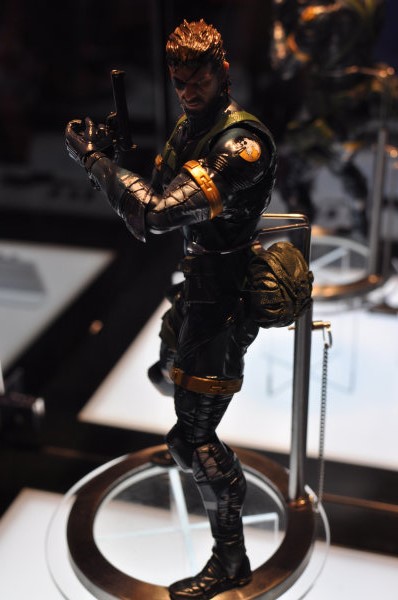 Snake. Snaaaaaaaaaaake!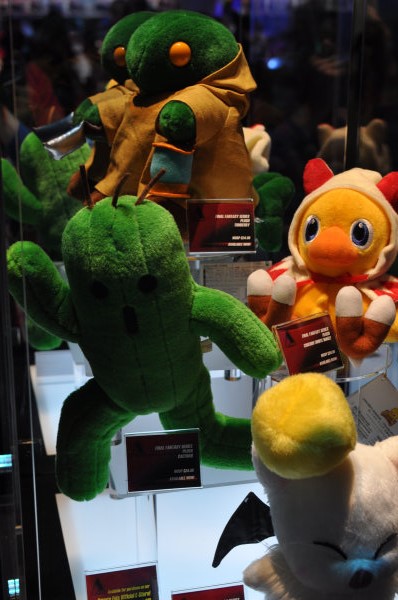 If you ask me, turning Cactuar from Final Fantasy into a plush cactus makes it a walking contradiction.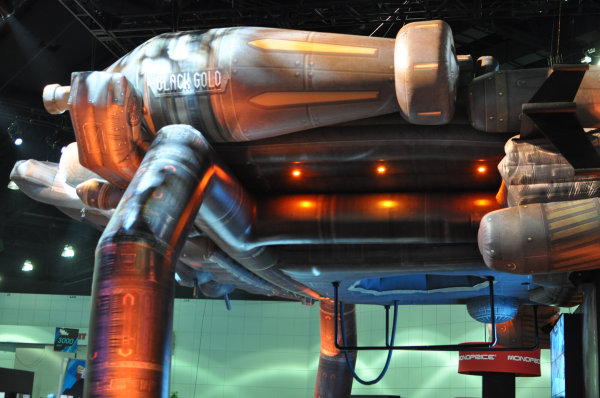 An impressive giant inflatable promotion for the Black Gold MMO game hovers over their section.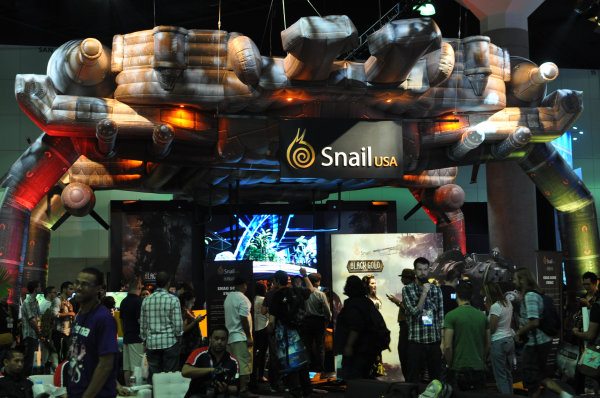 Here's the same inflatable shot from the front.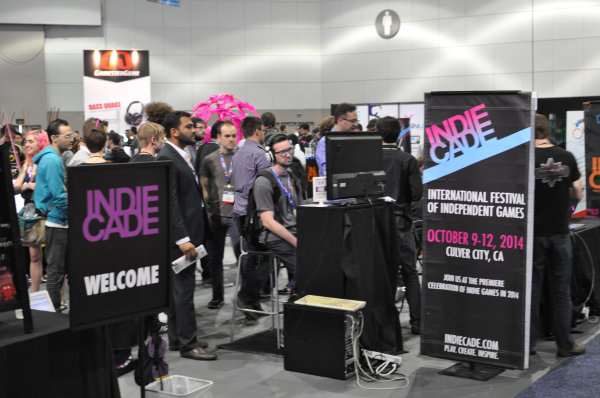 Plenty of fun to be had in IndieCade. Looking forward to attending the official event in October!

A nice Bloom sculpture. One of their reps was showing us some of the other installations they've done
around the country, and many were extremely large and I can't fathom how long they took to piece together.
There's still much more to see from
I-Mockery's coverage of E3 2014!
Click here to continue onward to page 3!