...CONTINUED
As always, I wanted to make sure I captured many of the sights of E3 2015 since Dr. Boogie would be covering a nice variety of game highlights on his own (when he wasn't dealing with the shame of numerous defeats that yours truly handed to him). I had a great time playing a variety of upcoming indie games, checking out the ever-growing Video Game History Museum along with a performance by my chiptune chums from 8-Bit Weapon, and running into some good pals from around the country. Also, if you enjoyed my yelling video last year, you'll be glad to know that we shot another one for E3 2015 which you'll be treated to at the end of this article.
But before we get to the video footage, I have some my own batch o' photographs to share with you. The following is a collection of photos of what we saw at E3 this year, and if you didn't attend the event, I hope these pics help you get a sense of what it was like. Enjoy!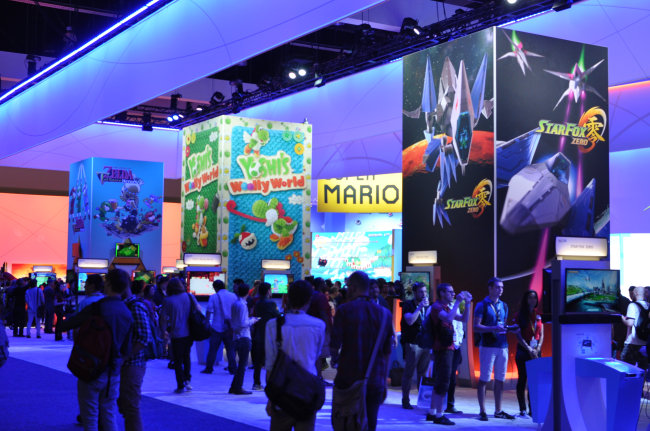 Nintendo's booth was a big crowd draw as always.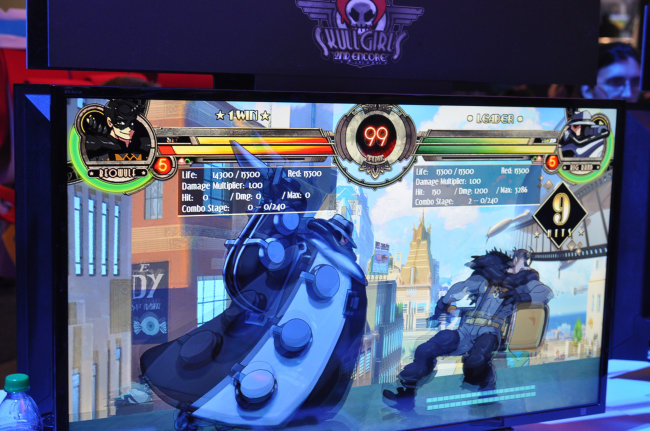 Perhaps some of you are familiar with Skull Girls, but this was my introducing to the character "Big Band".
And why does this concern you?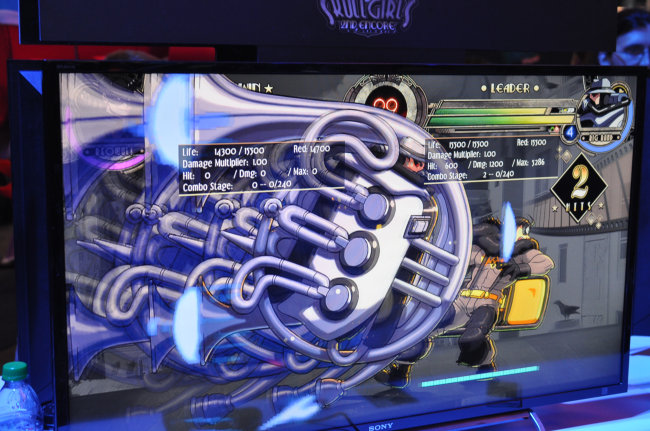 Because he's the only fighting game character I know who turns into a french horn to attack his enemies. Awesome.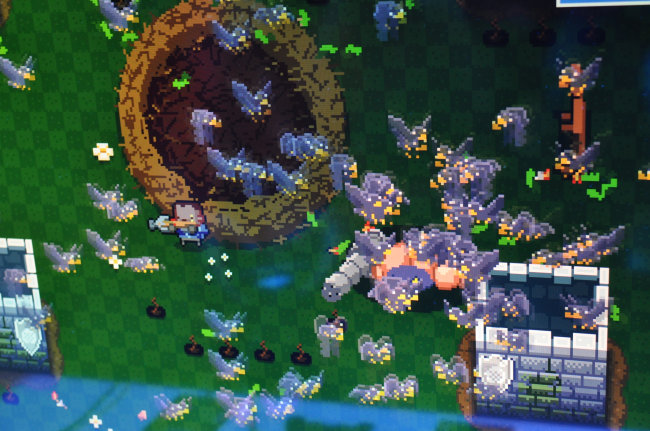 Crows waste no time feasting on the corpses of your fallen foes in Enter the Gungeon.

A mascot from Enter the Gungeon was on hand. Sadly, the person inside the costume apparently had trouble standing in it and fell over. It was simultaneously sad and funny, which coincidentally, is probably a good way to describe the game.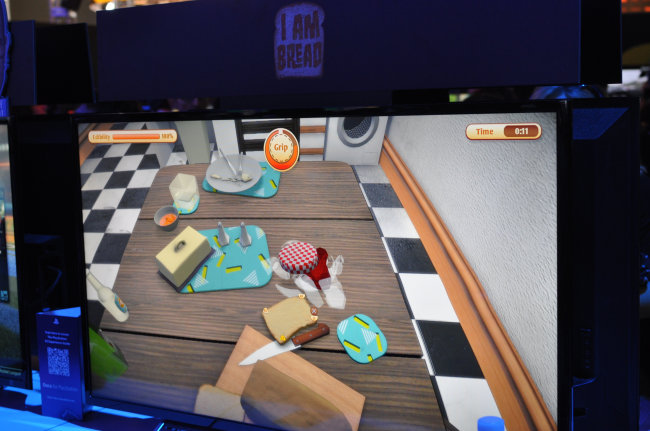 You know, I've been saying for years that we need a game where you play as a sentient slice of bread.
As luck would have it, this new game, appropriately titled "I Am Bread", satiates that very hunger.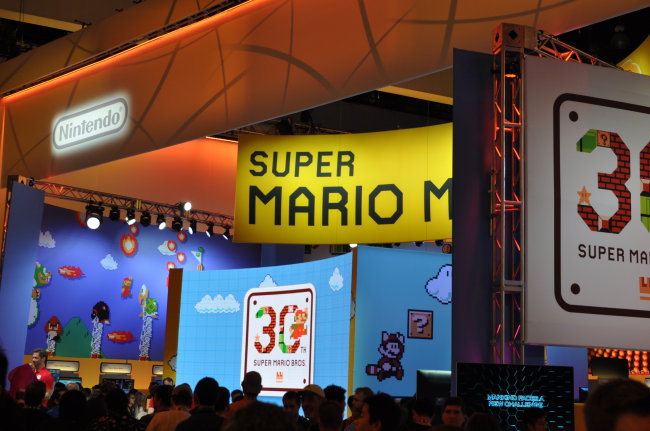 Super Mario Maker was definitely the biggest hit for Nintendo at E3 as they celebrated the 30th anniversary of the
franchise. I don't own a Wii-U, but the game seems like a loads of fun and I'm sure it'll help sell a lot o' consoles.

Star Fox Zero is an appropriate title, as zero is exactly how many times I played it since I didn't want to wait in a long line.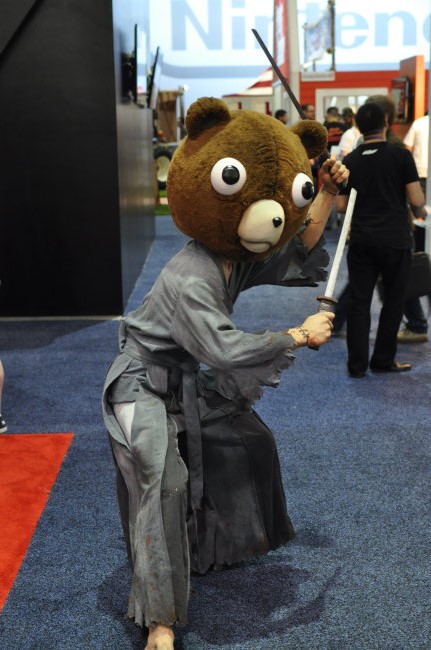 Kuma, the cybernetic teddy bear swordsman from Afro Samurai 2, was ready to attack all oncomers!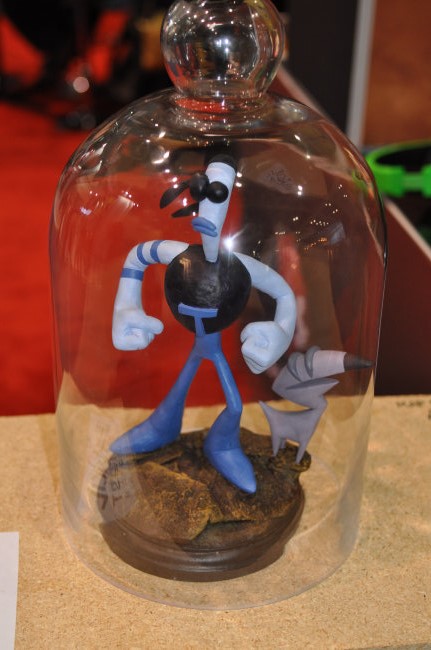 A model figure for Armikrog (from the creators of Earthworm Jim).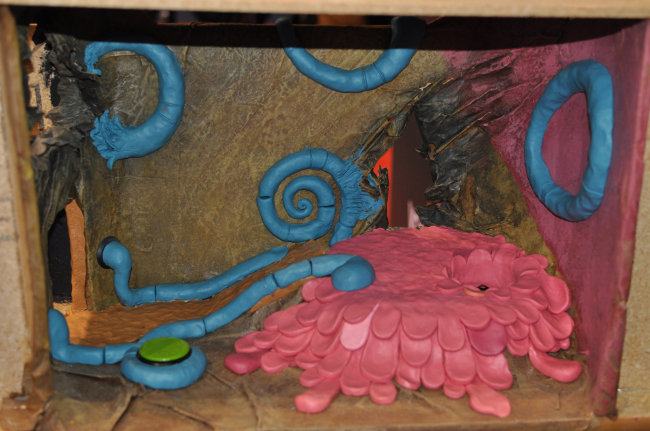 Loved seeing this clay set for Armikrog that they photographed for a stage in the game.

And here's that same set appearing in the game itself. Keen!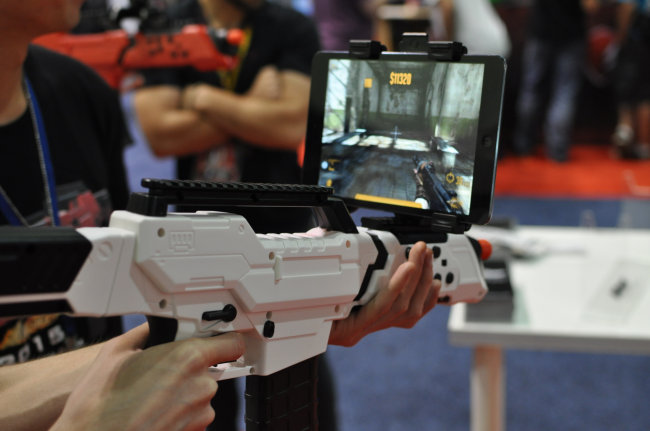 This was a nifty gun controller that you can mount your tablet onto for some 1st-person shooter action,
I'm just not sure that "PP Gun" was the best name they could've given their peripheral.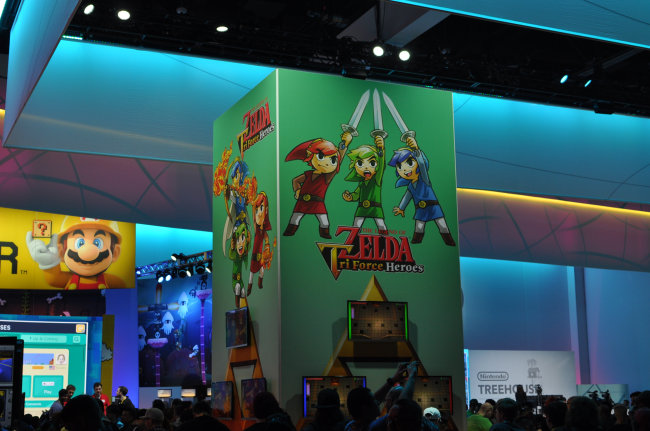 A nice display for Zelda TriForce Heroes.

Super Dave Osborne sure got himself modernized, eh?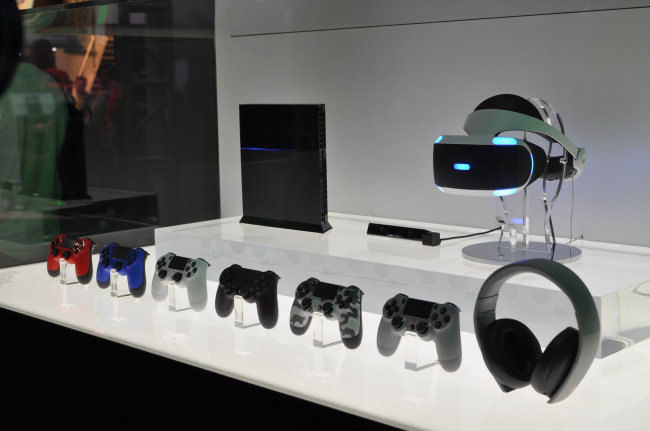 Some Sony Playstation peripherals, including the Project Morpheus VR headset.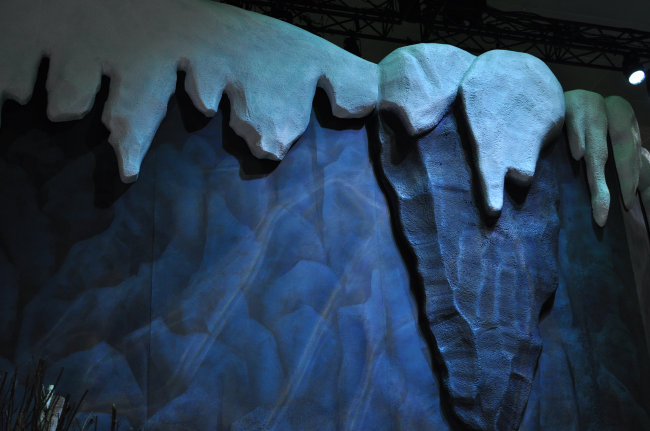 If you ask me, they really cranked the a.c. too high for E3 at the Los Angeles Convention Center this year.

Well, at least Lora Croft was appropriately dressed for the wintery weather.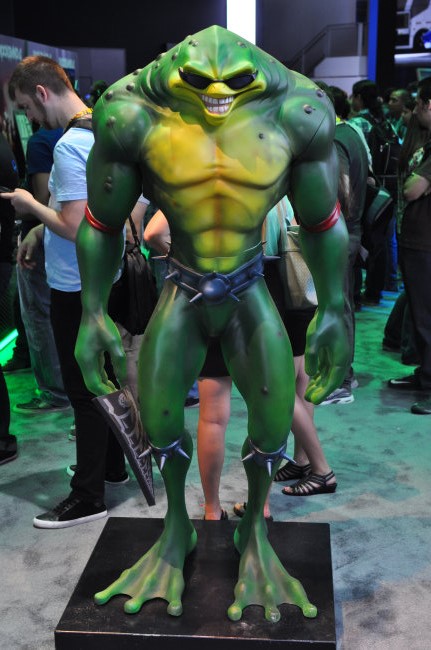 It was an honor to finally meet Rash from Battletoads. Unfortunately, he didn't say much... he just smiled at me.
To be perfectly honest, it was kinda creepy.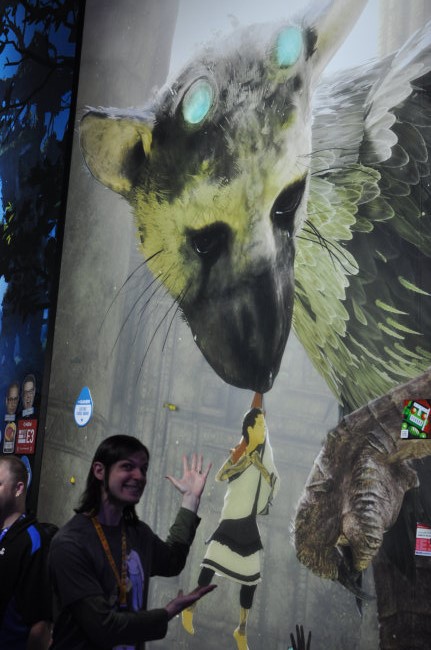 It wasn't playable, but I was extremely happy to see that The Last Guardian is seemingly no longer abandonware.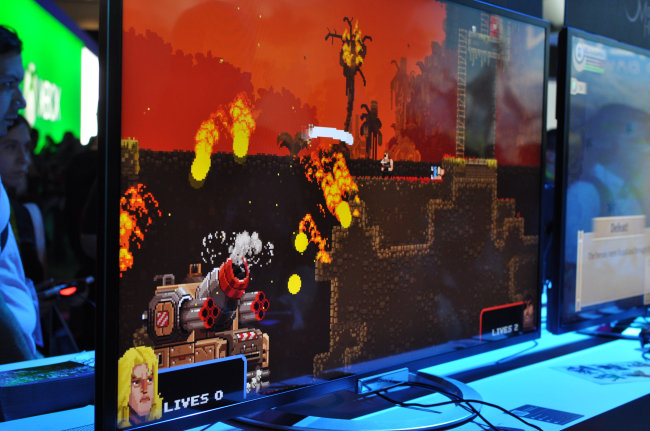 We've sung praises about Bro Force in the past, but it was sadly very lackluster at this E3, due to some absolutely horrendous lag that made most gamers put down their controllers and stop playing after a minute. Hope they fix it.
It's supposed to be Bro Force... not Slow Force.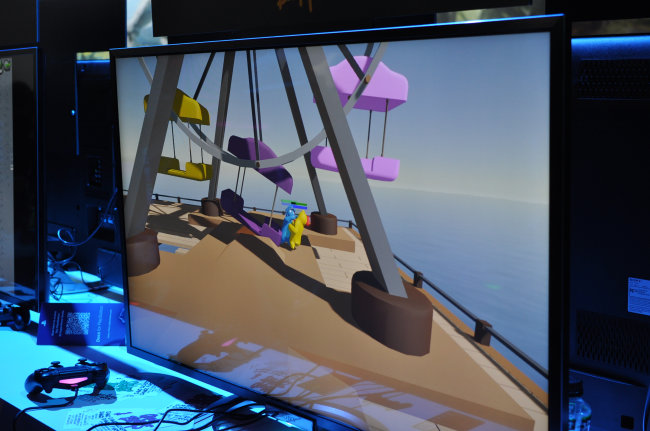 A scene from Gang Beasts... moments later I shoved Dr. Boogie right off the ledge and claimed my rightful victory.
There's still much more to see from
I-Mockery's coverage of E3 2015!
Click here to continue onward to page 3!